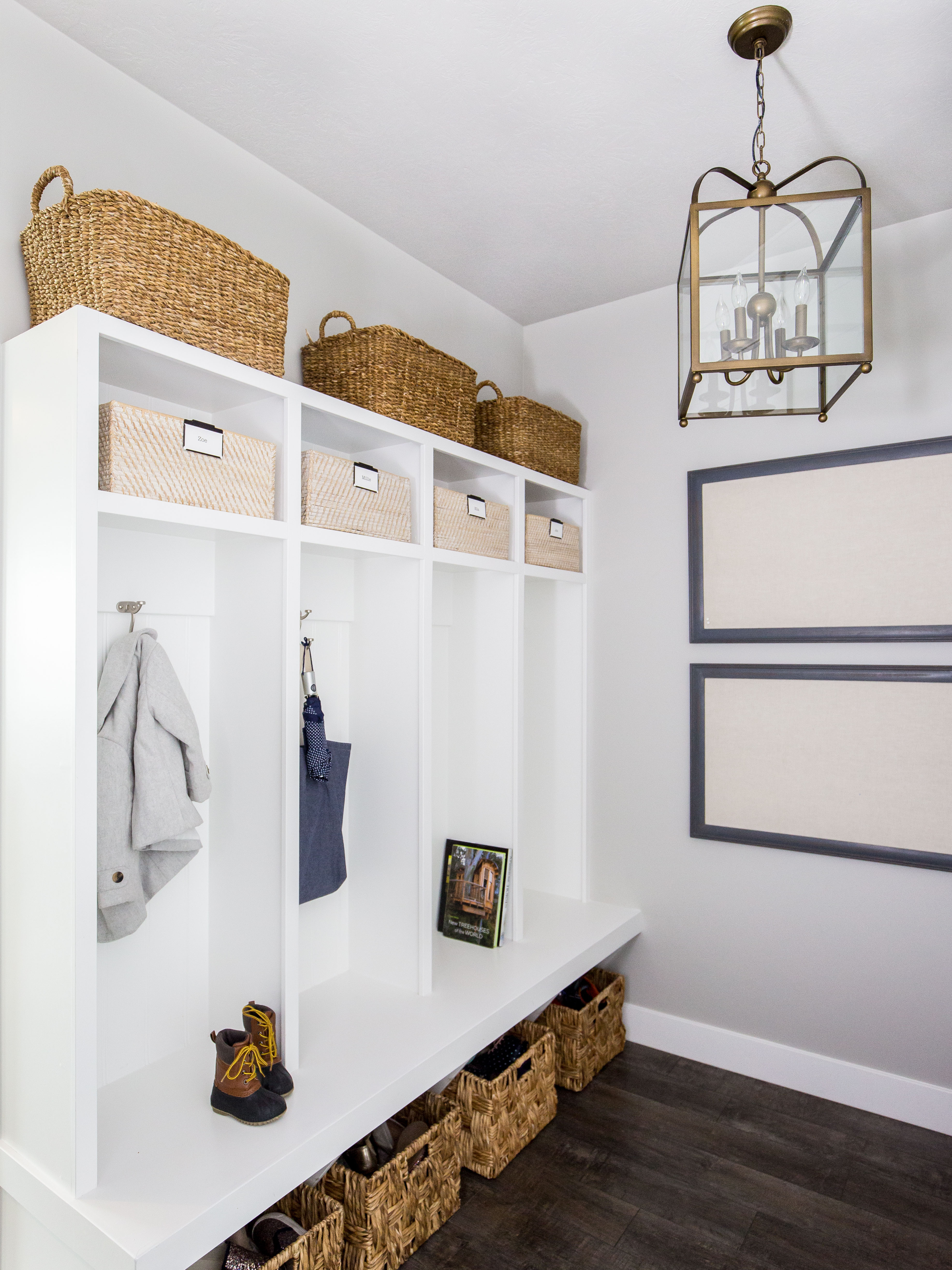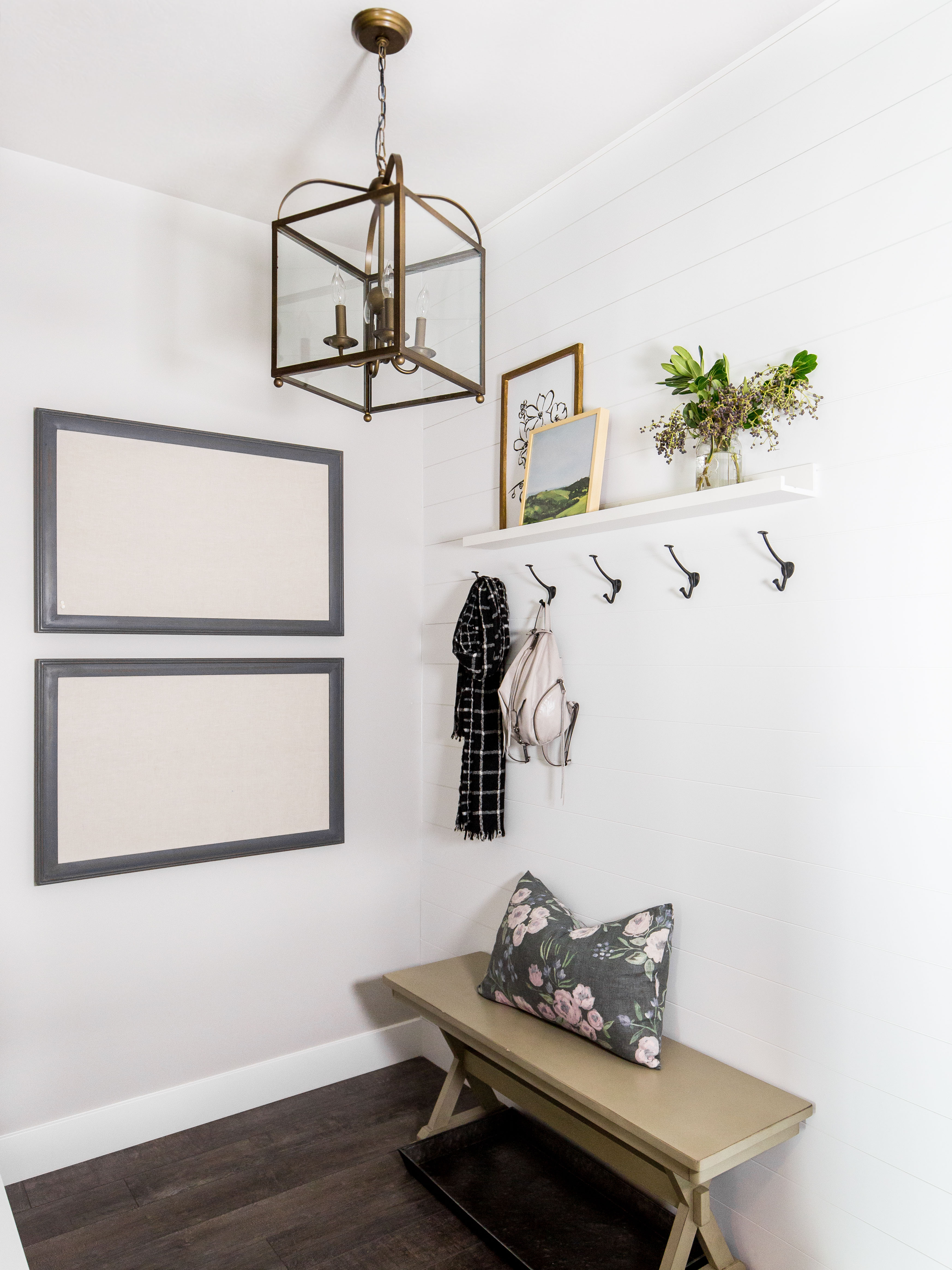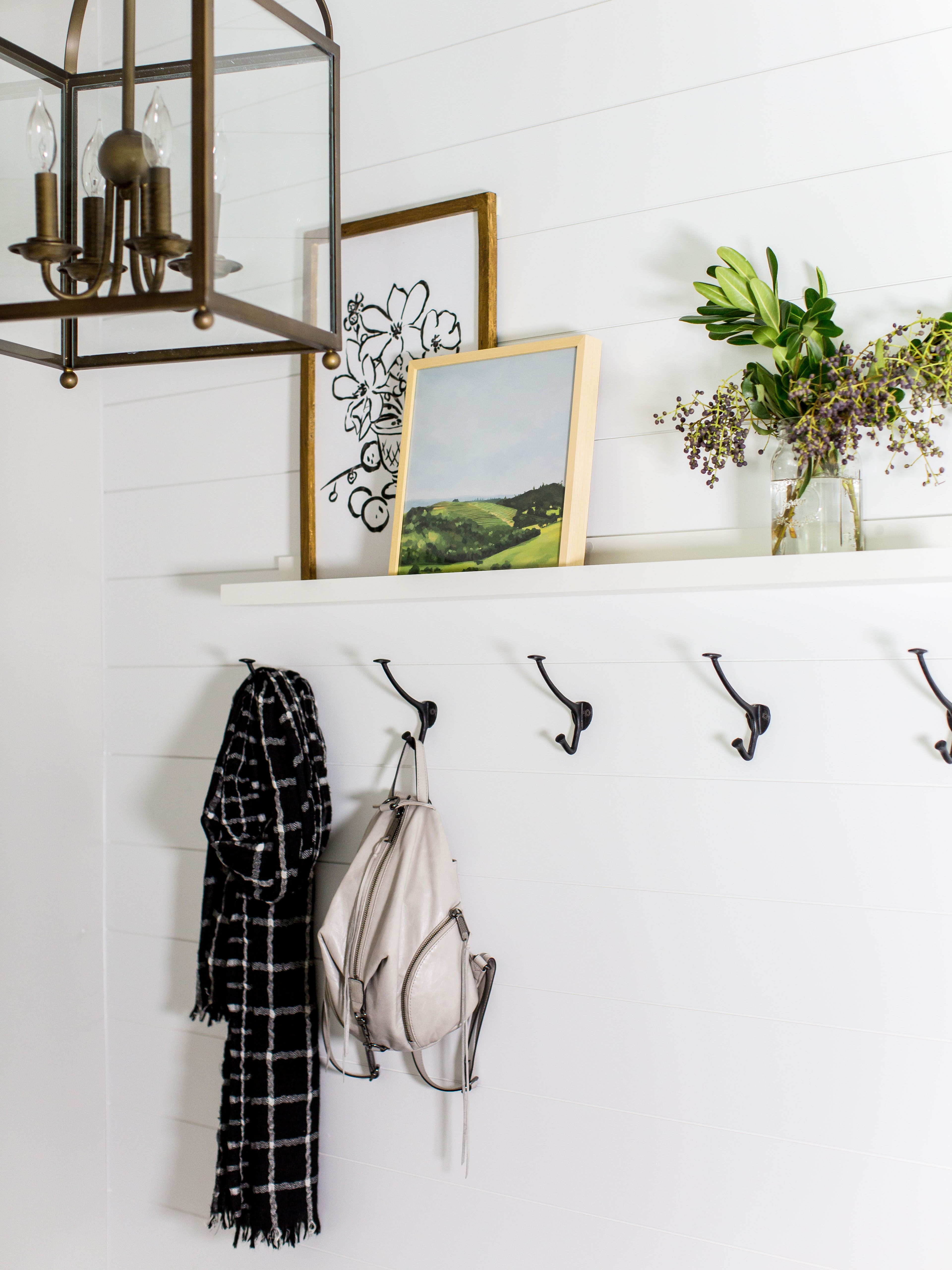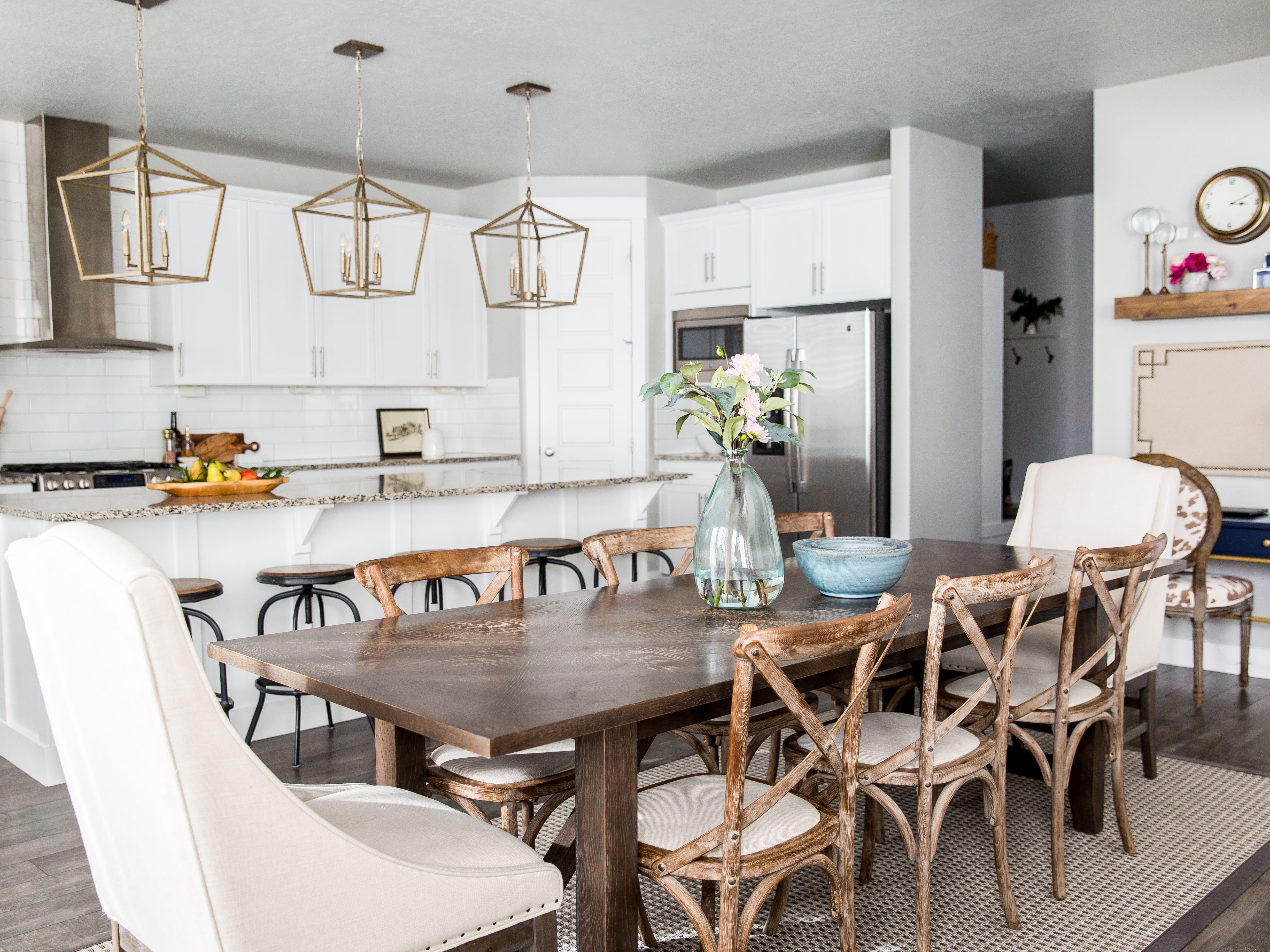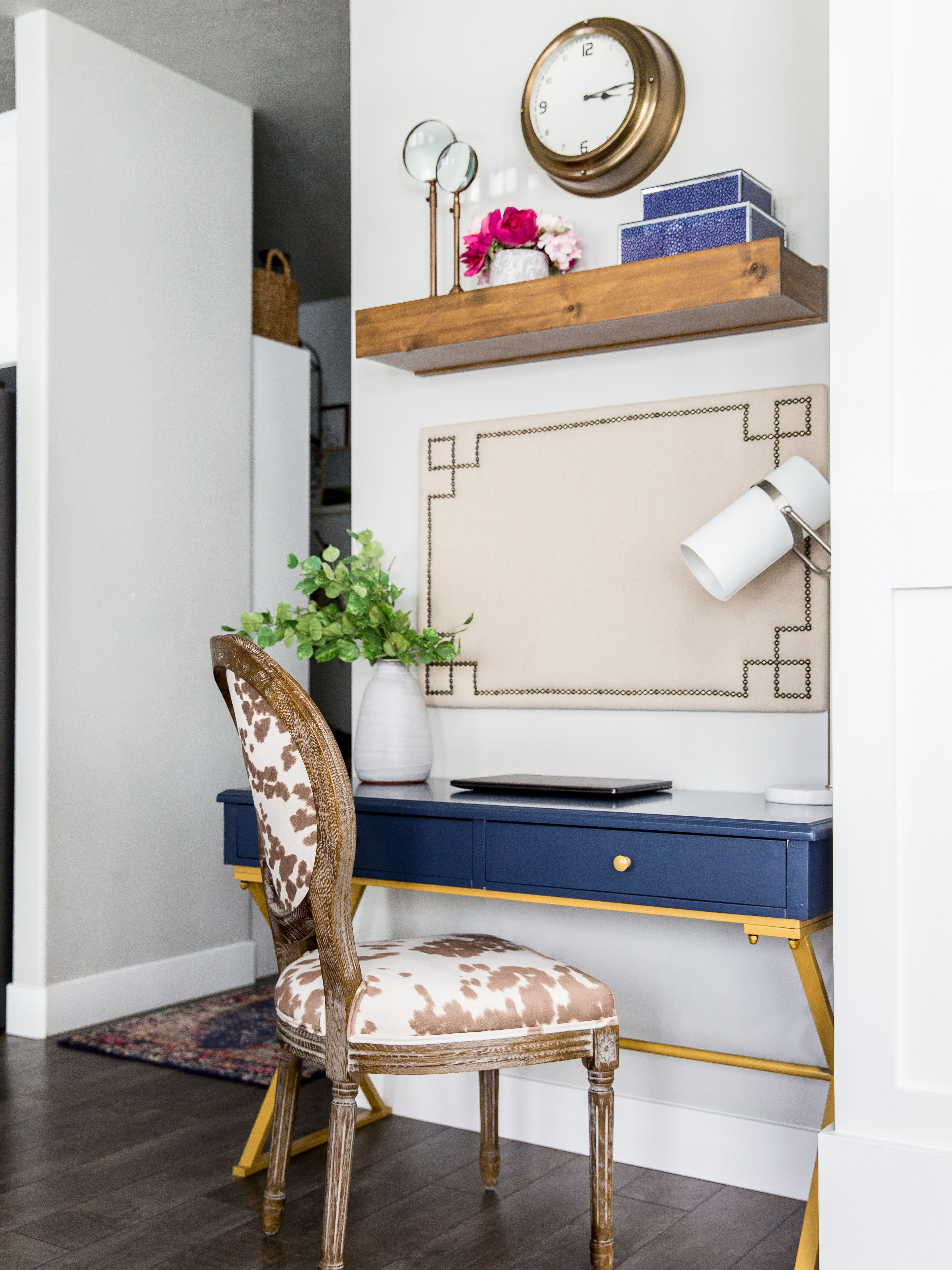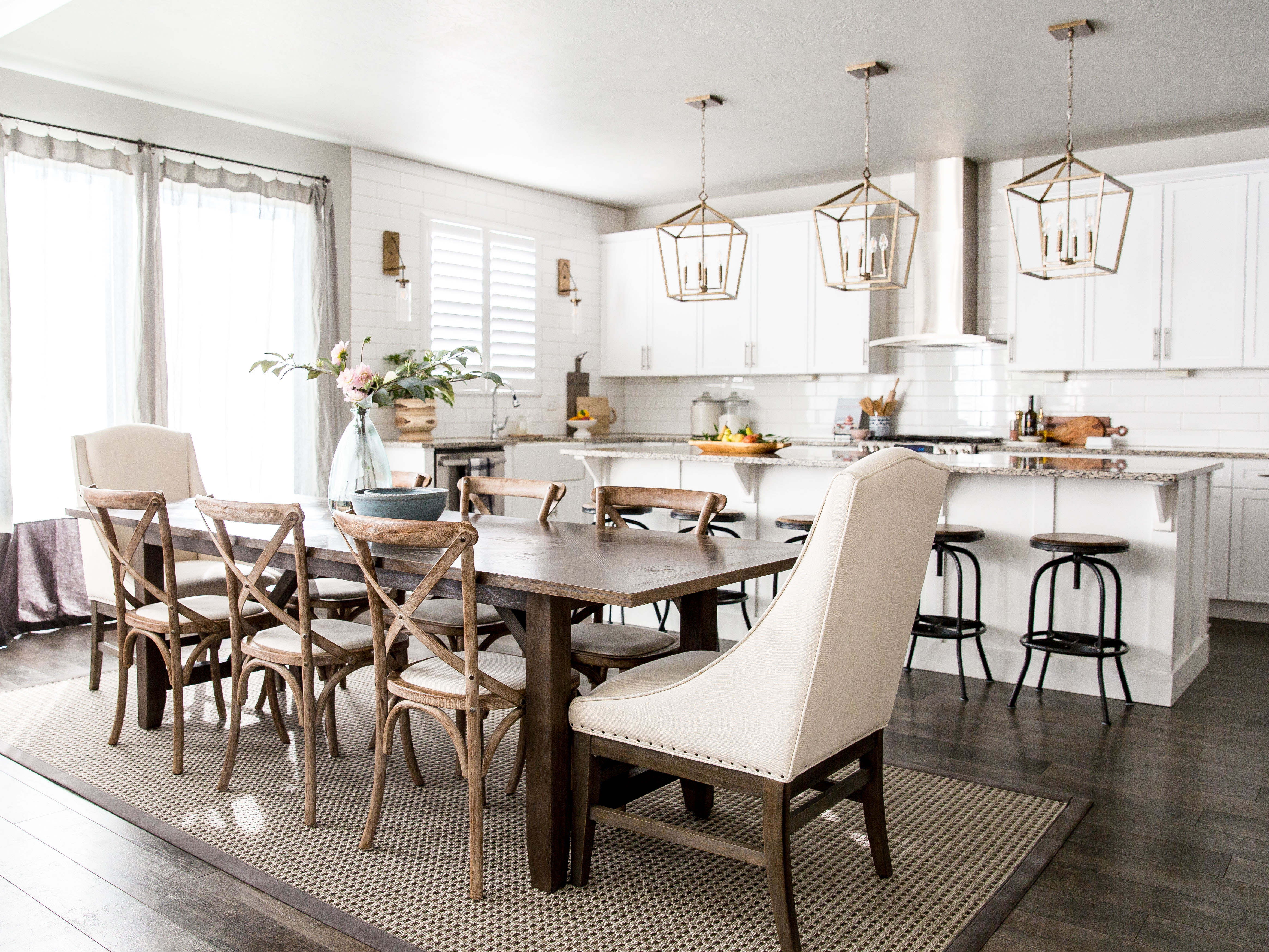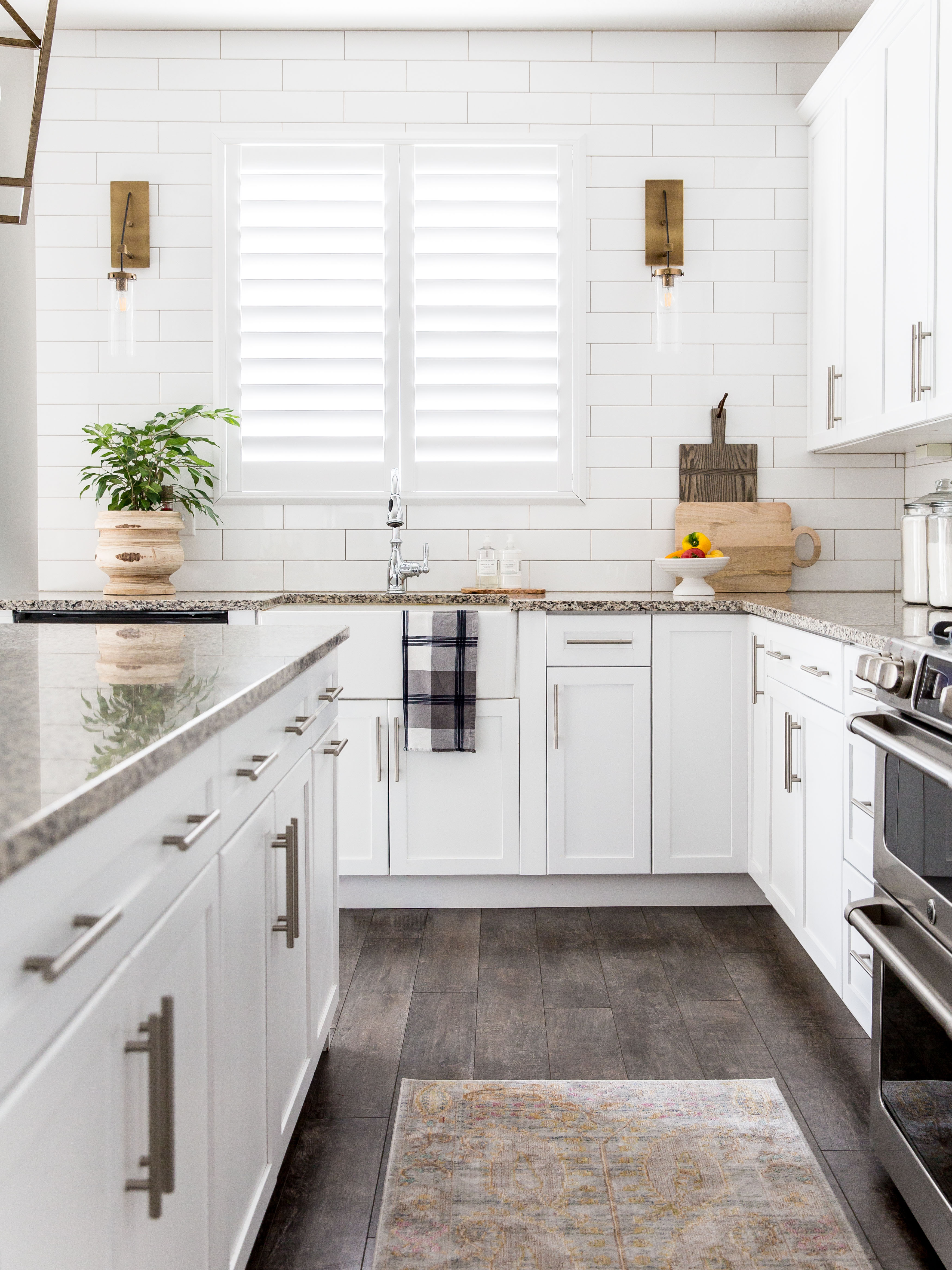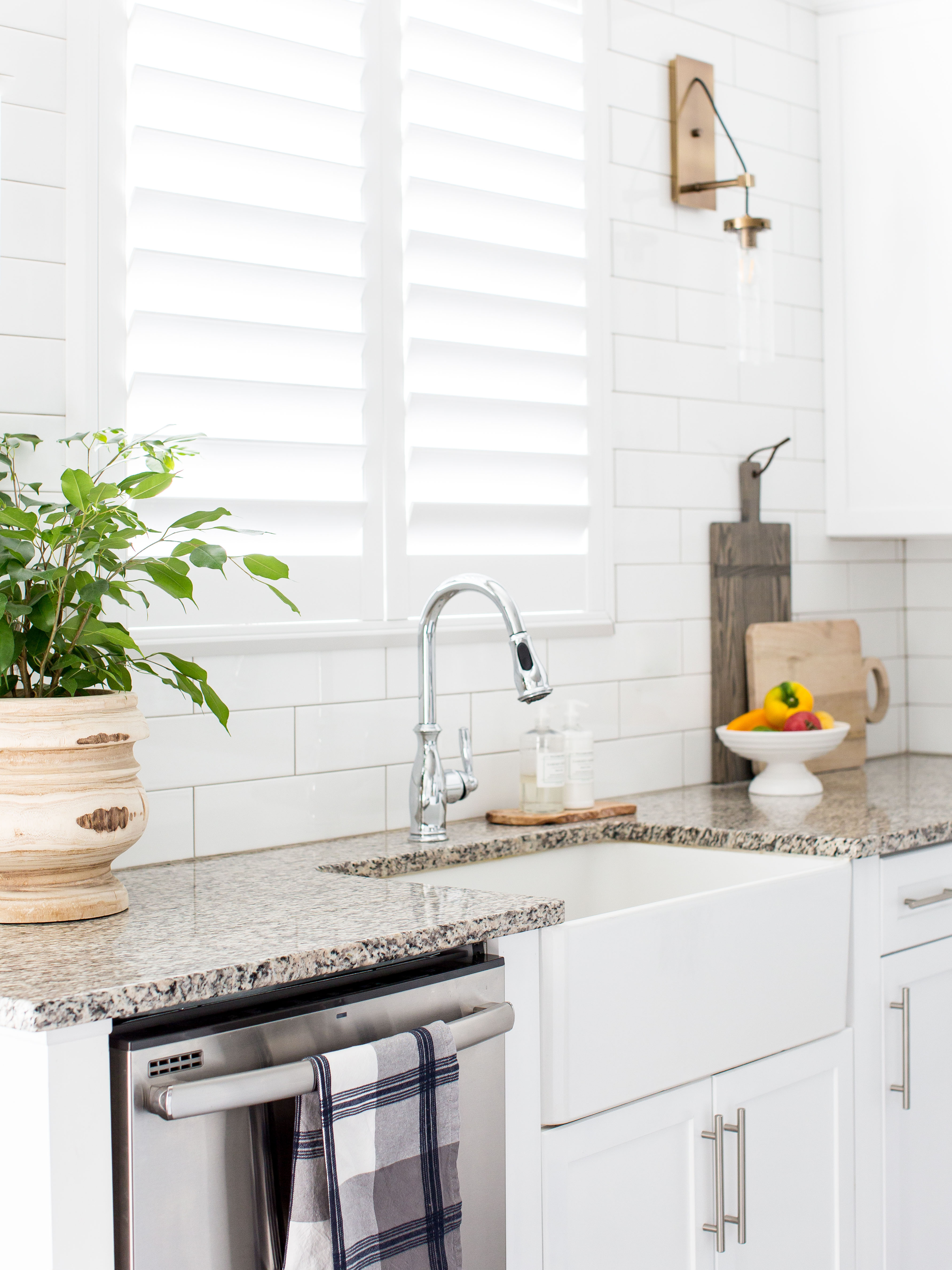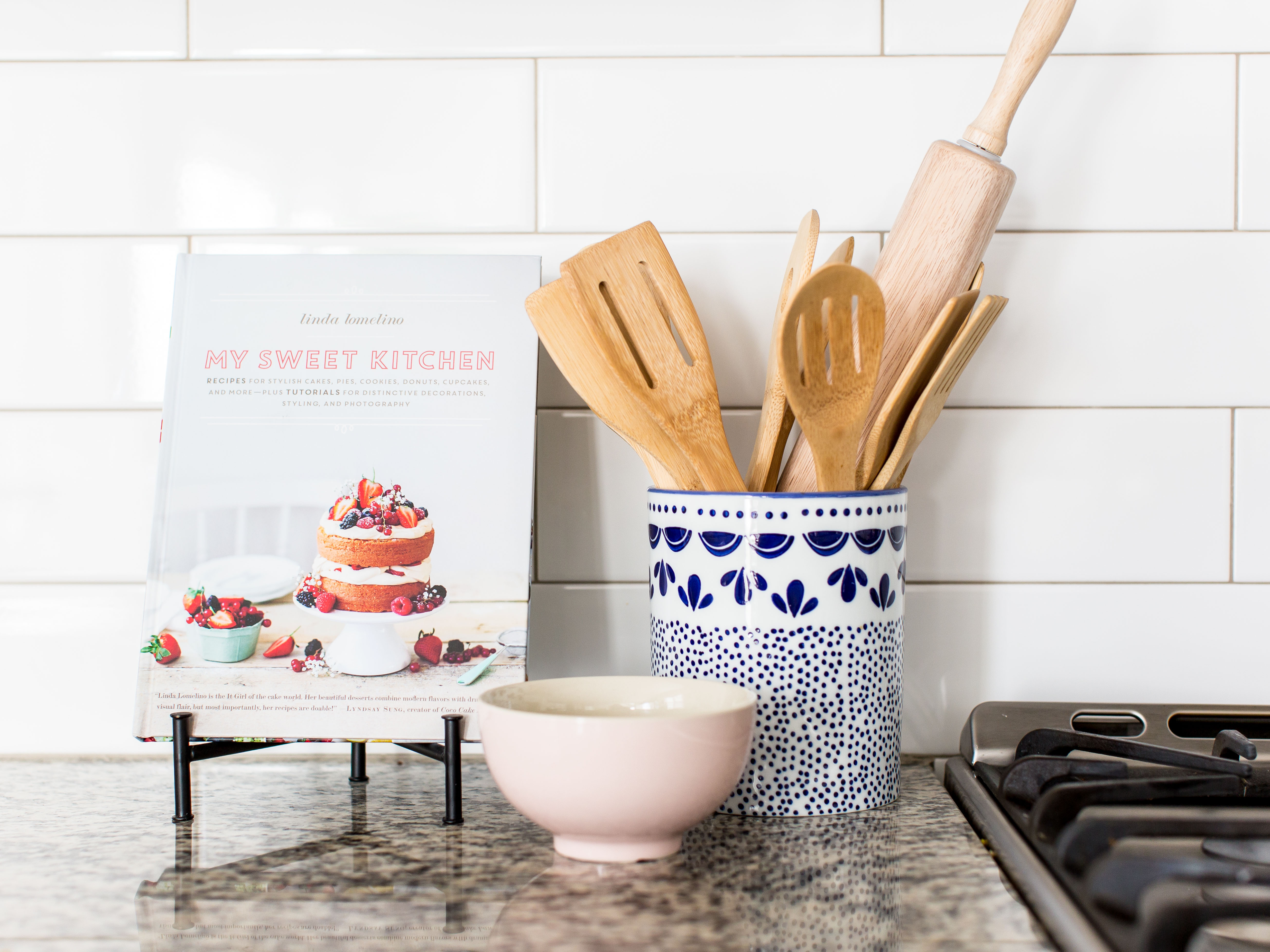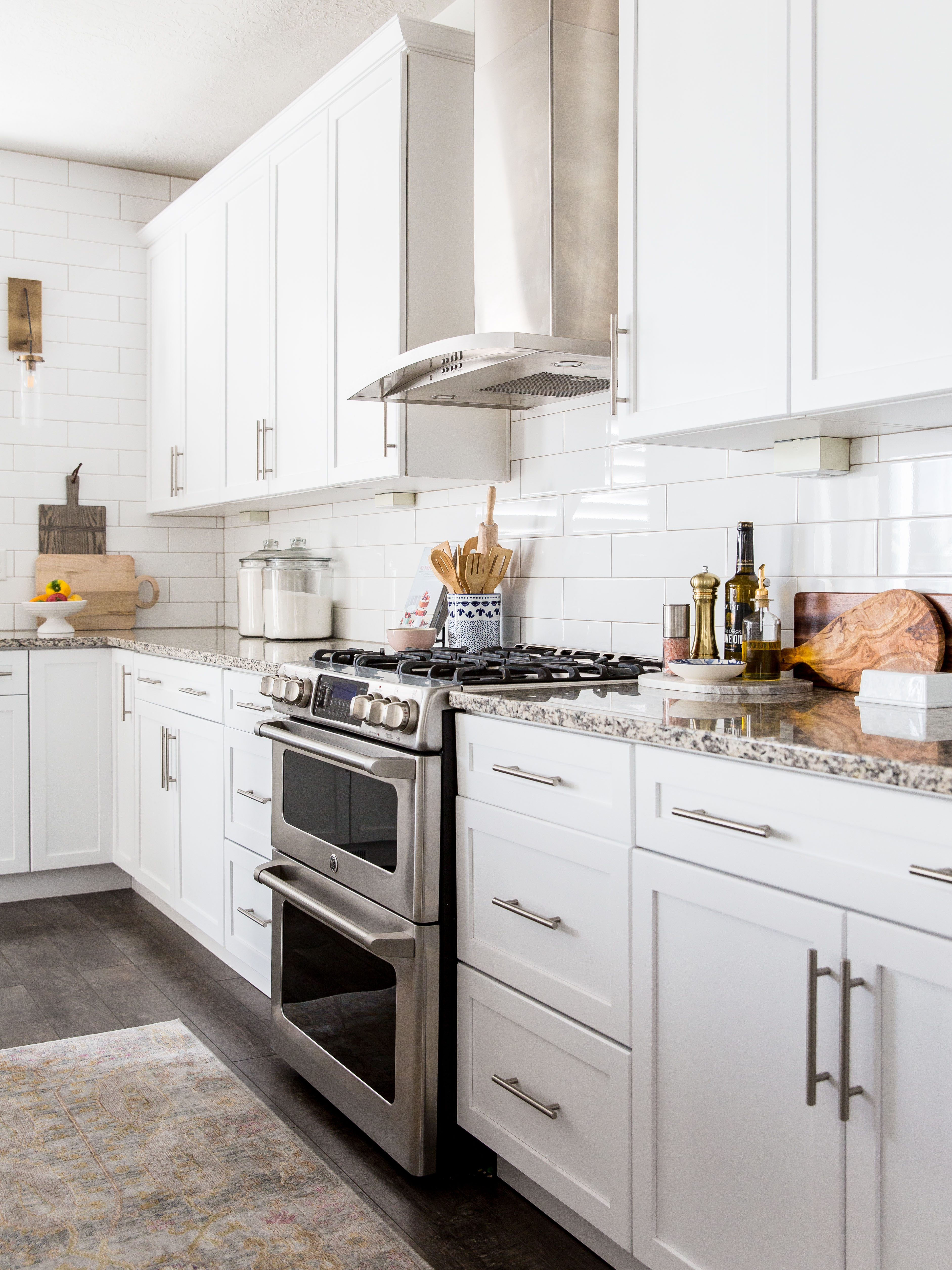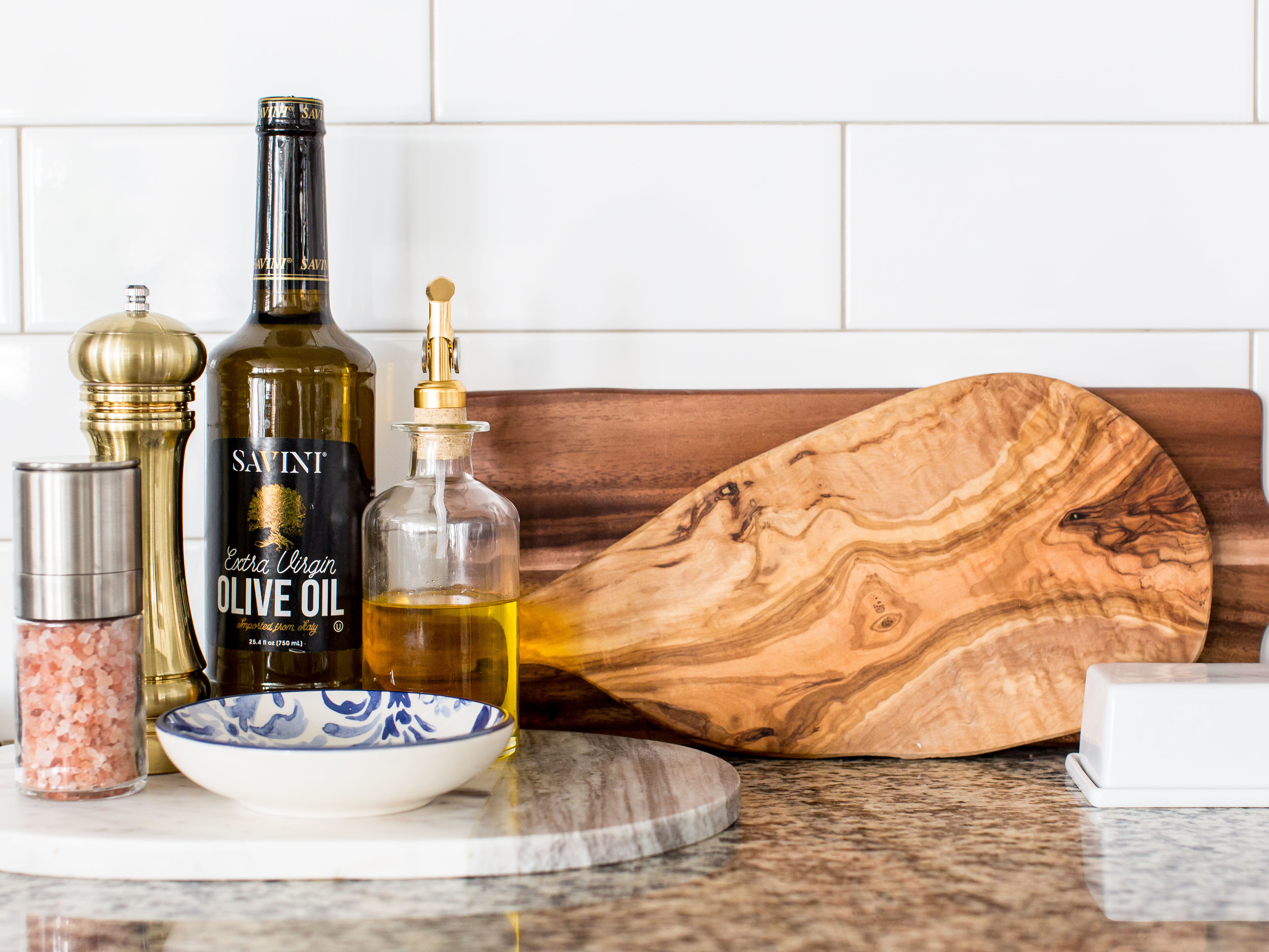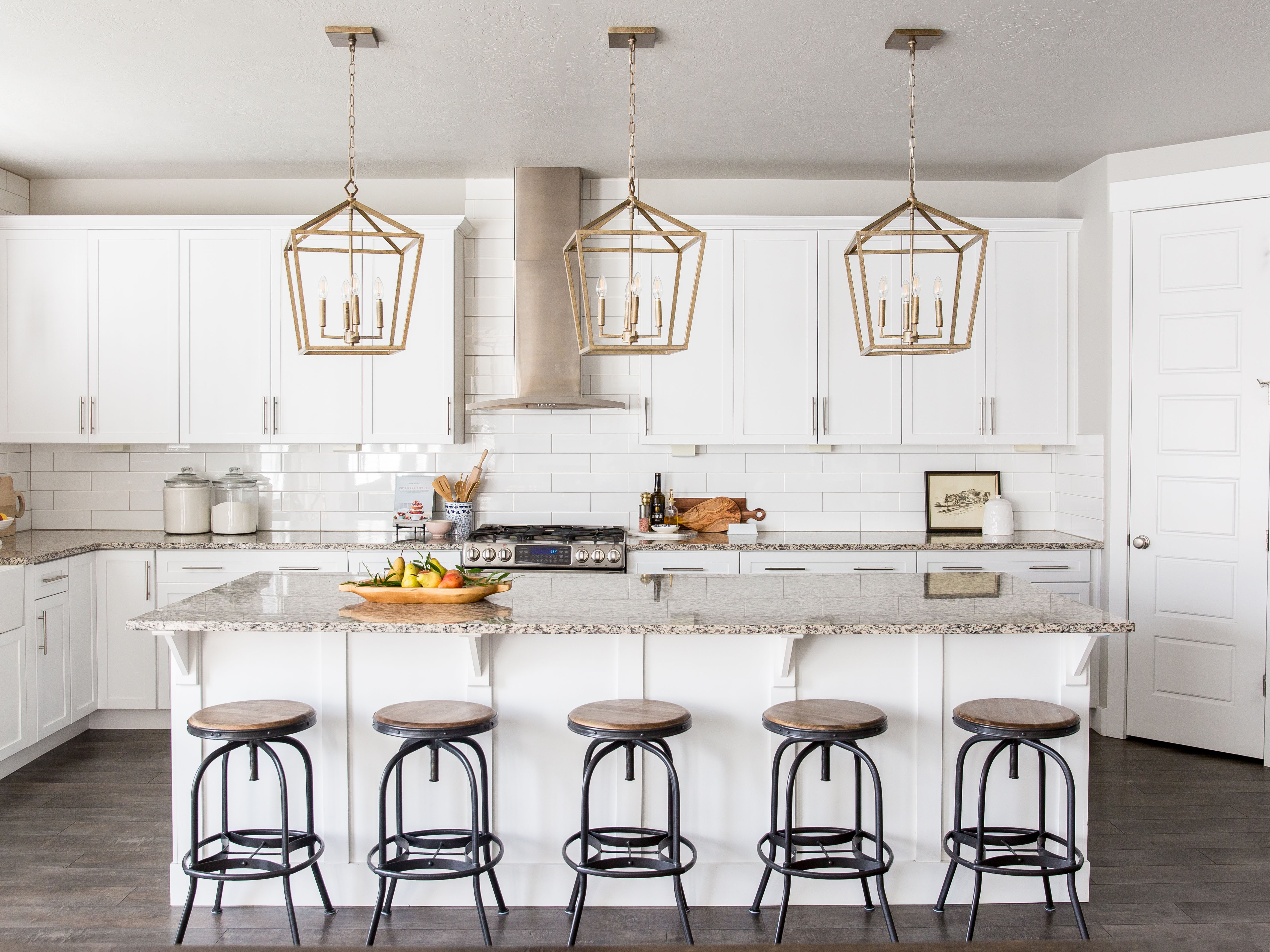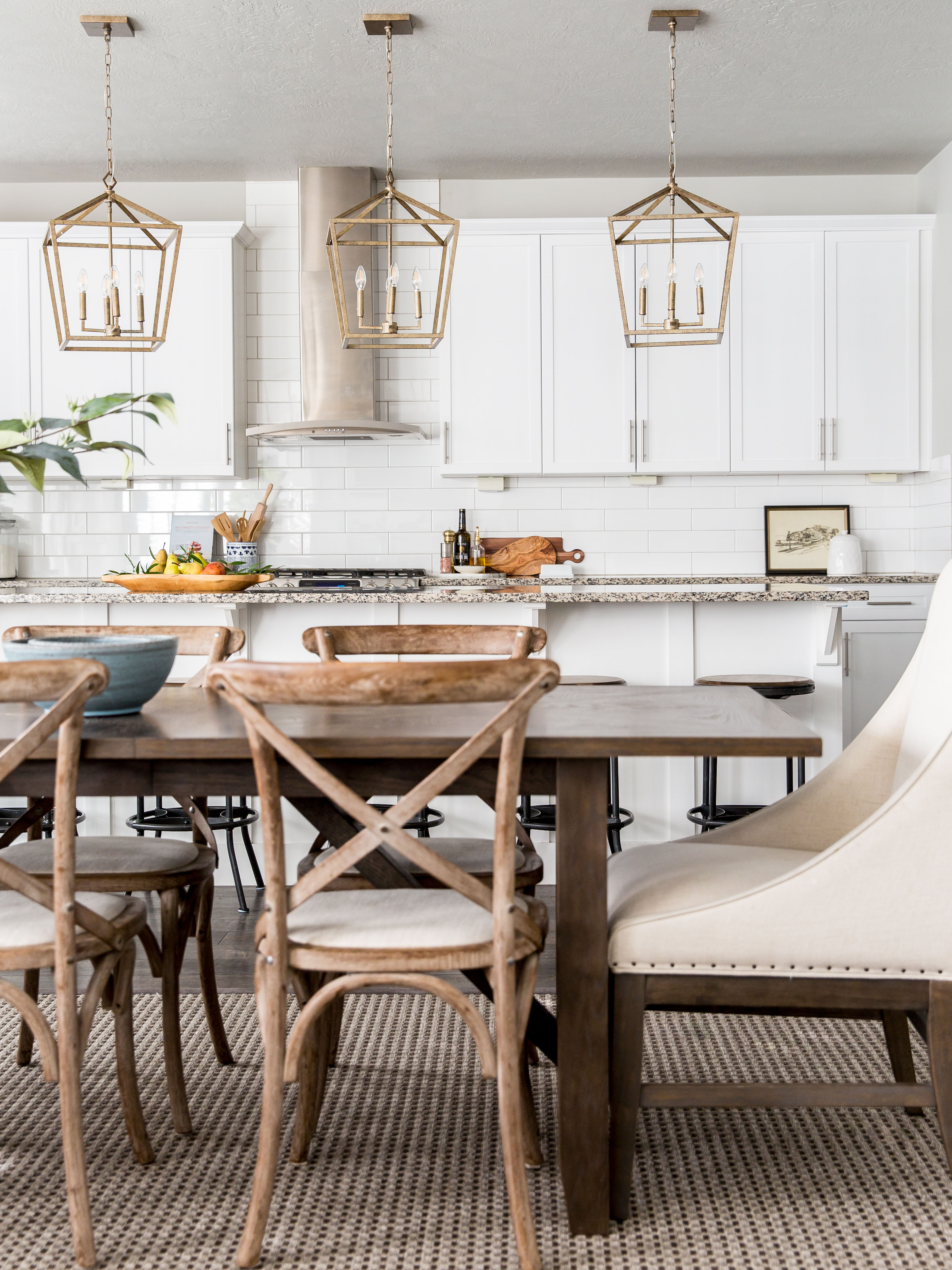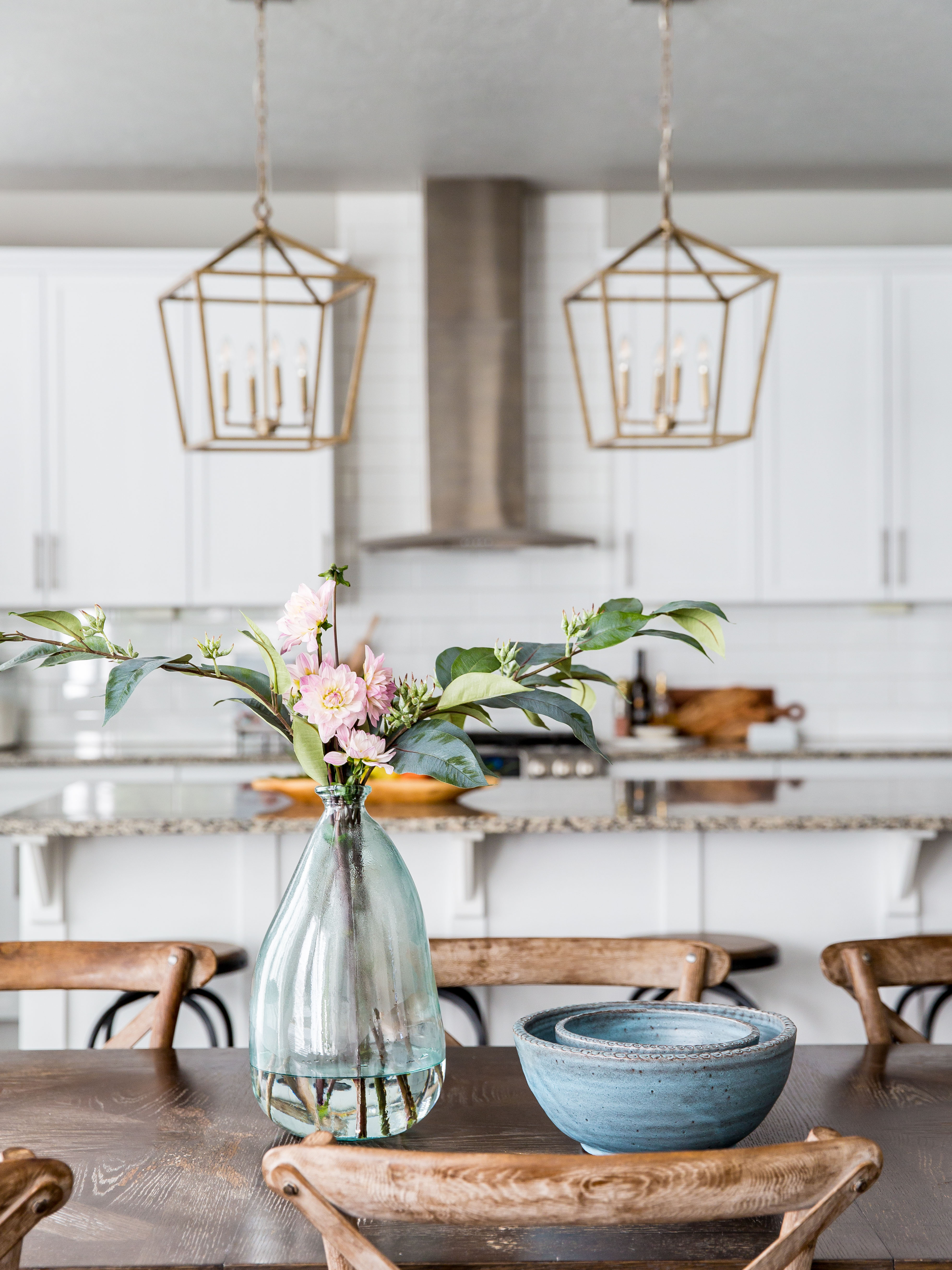 All photos by Lindsay Salazar Photography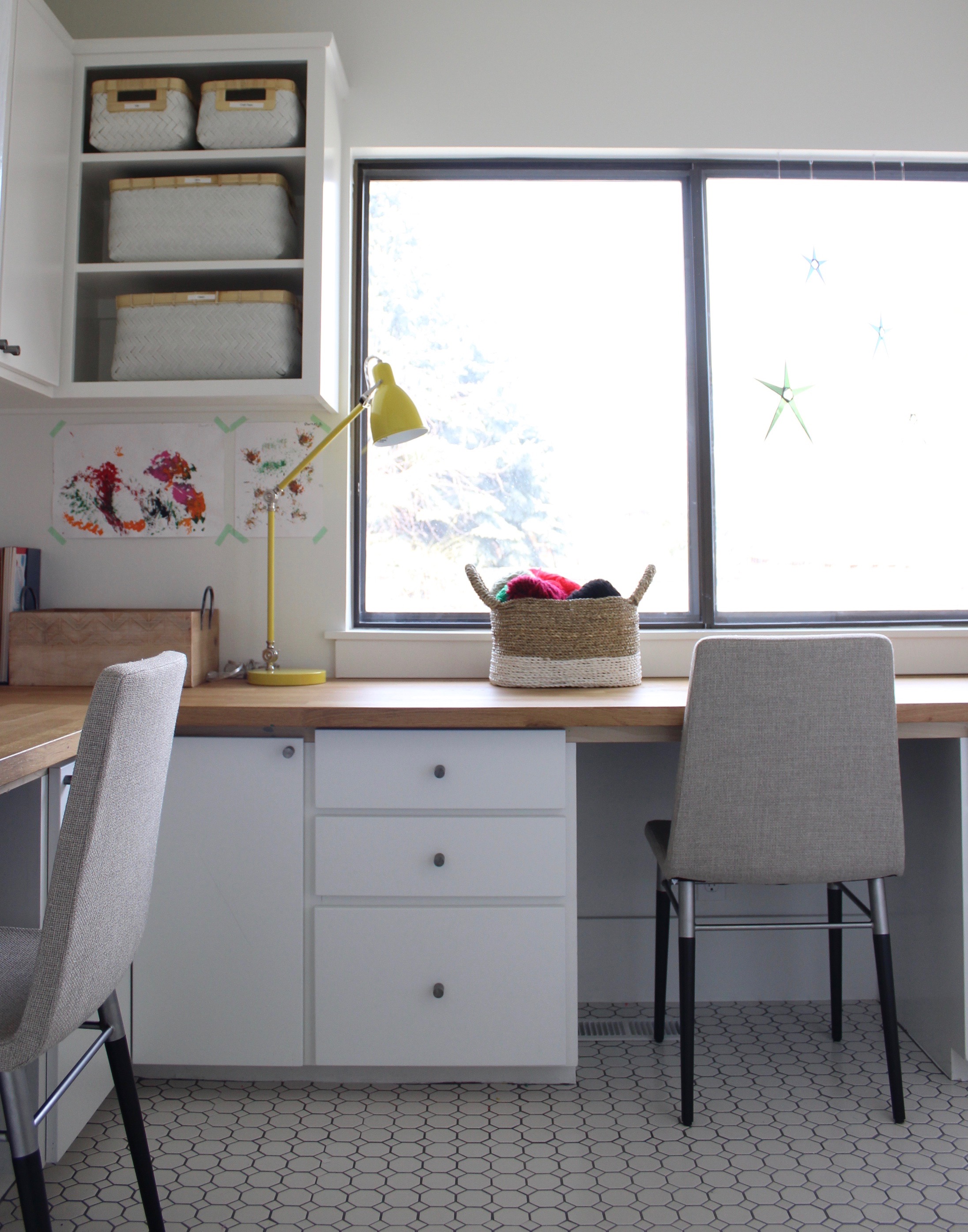 This craft and sewing room already came with great bones- plenty of cabinet and storage space, a cute and functional design and the most darling of arts and crafts projects just waiting to be displayed or organized. When I have a space like this to work with, the first thing I do is think about what works to have out in the open so that it can be seen and used often and what works best displayed behind closed doors corralled in bins with proper labels.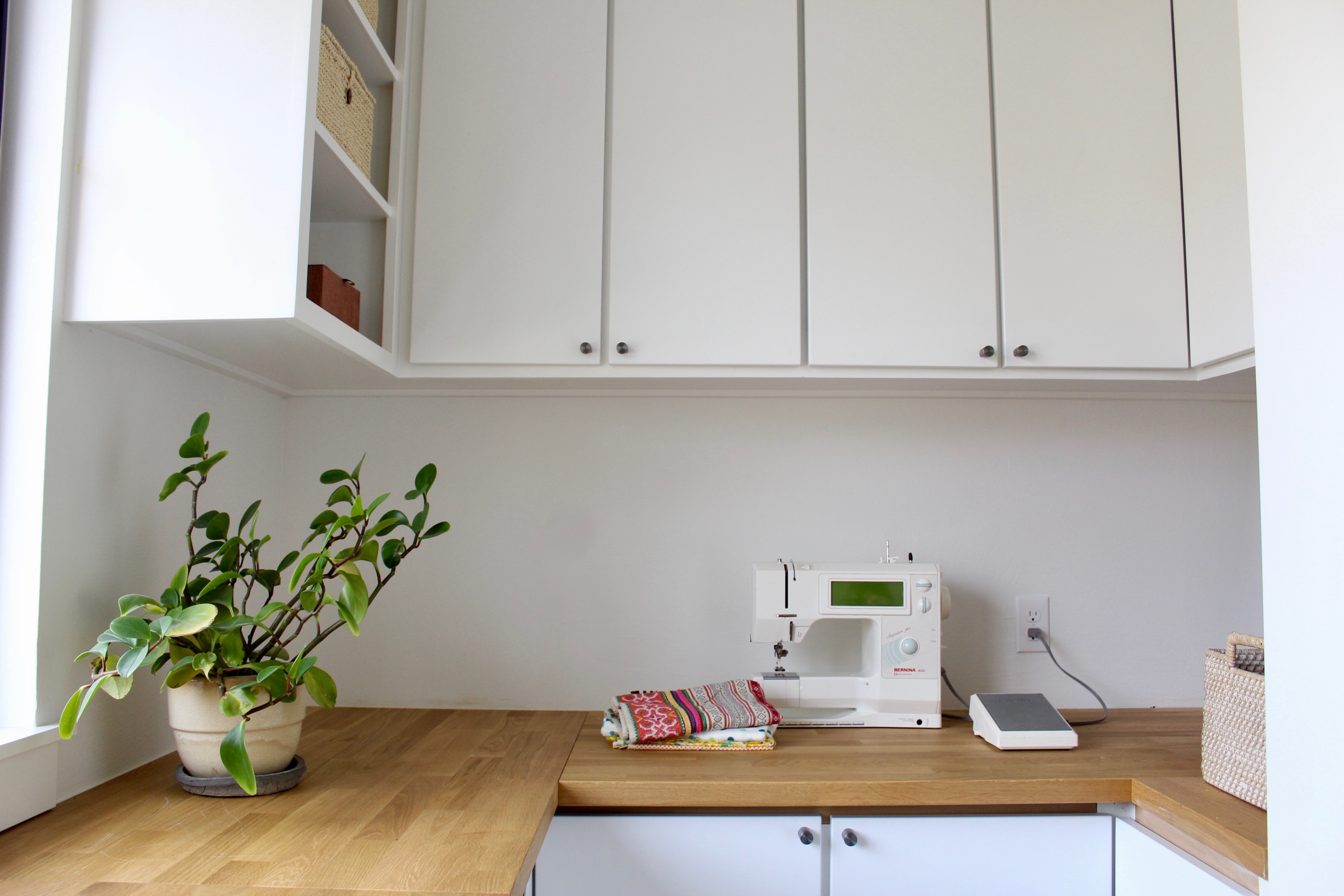 Obviously the sewing station needed to be displayed and easily accessible with a lot of room around it to work on. A clean surface and a bright space is ideal for crafting and sewing and this space has both.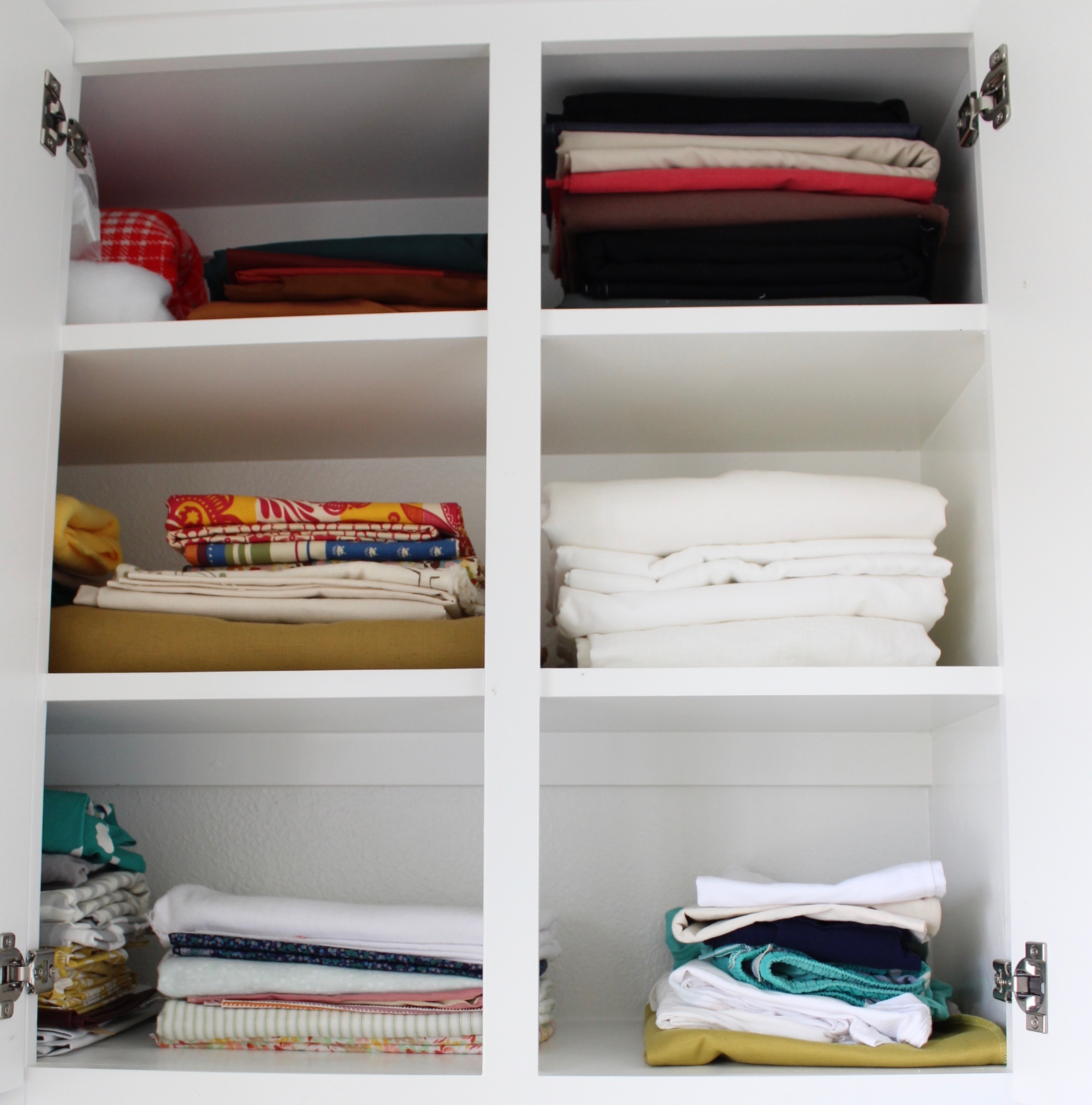 The cabinet right above the sewing machine was the perfect place to store fabrics where they can be seen easily when the doors were open. When organizing I try to keep items related to each other as close as possible to one another.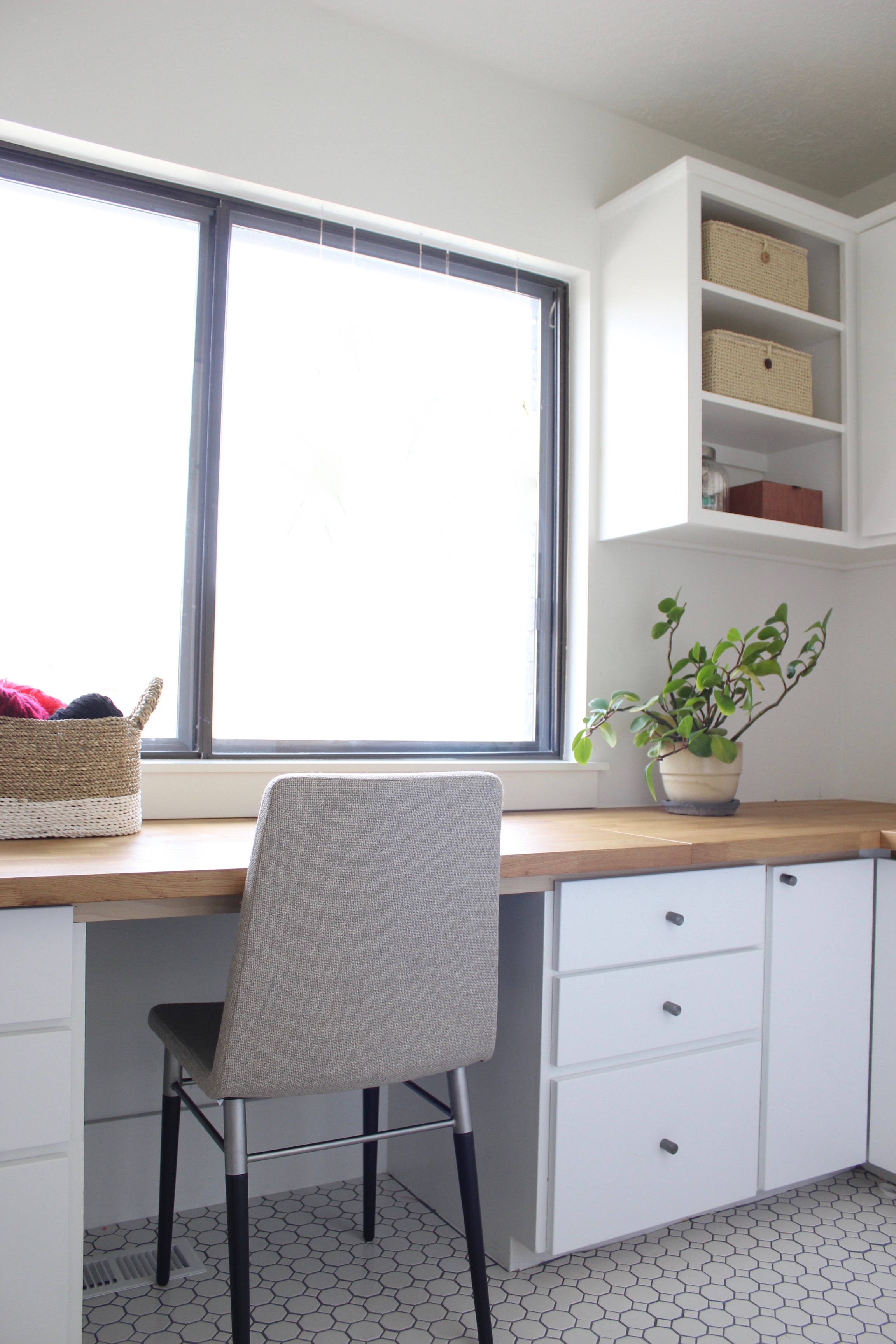 Open shelving and drawers right next to the sewing station stores items like thread and other sewing machine necessities. Cute baskets not the open shelves like these crocheted ones from The Container Store are perfect for storing such items.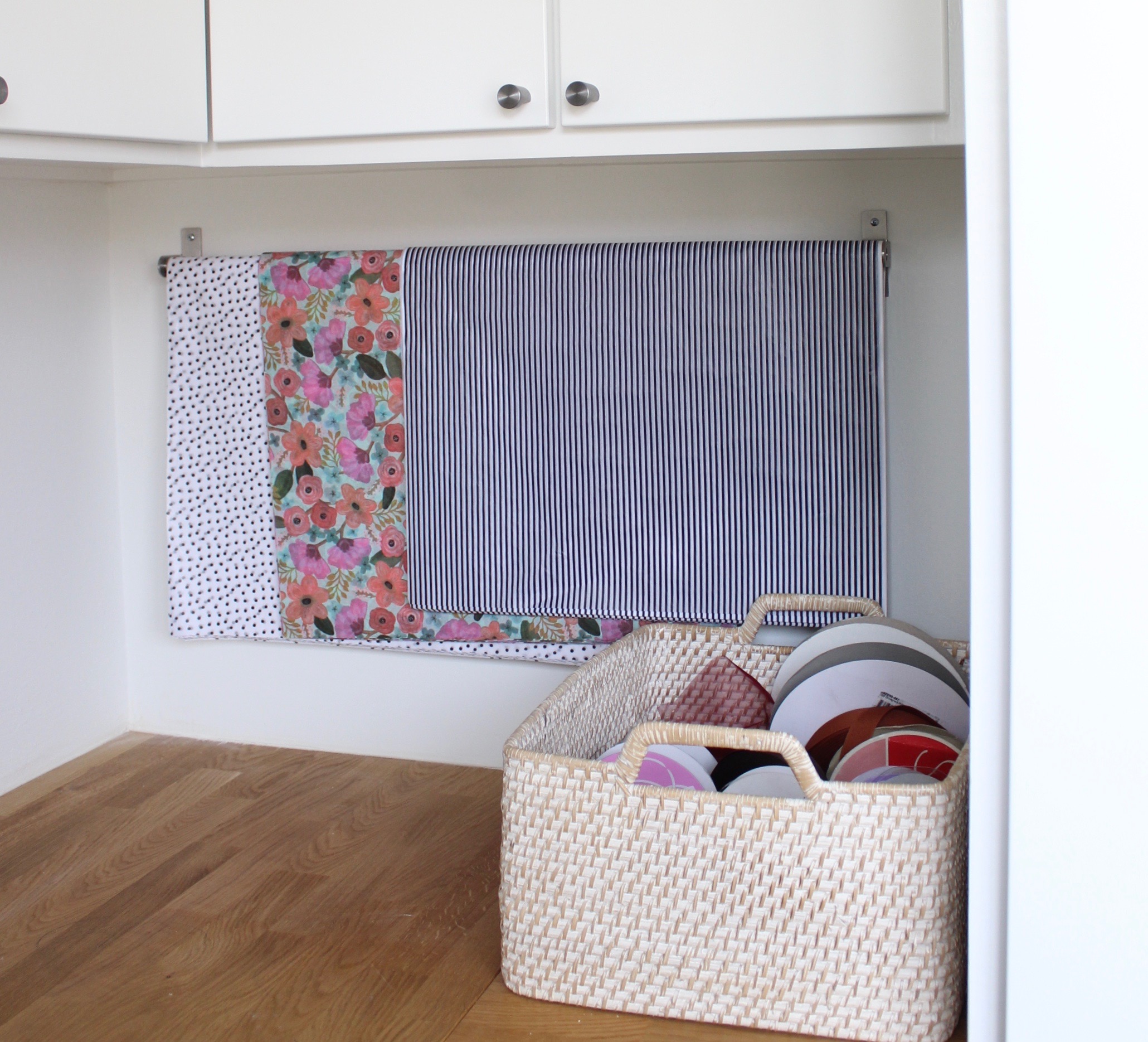 This side of the room was also used for gift wrapping and party supplies. I purposely geared half of the craft room toward the adults needs and the other half for the kids needs. In the cabinets right above these supplies are small gifts to keep on hand for last minute gift giving.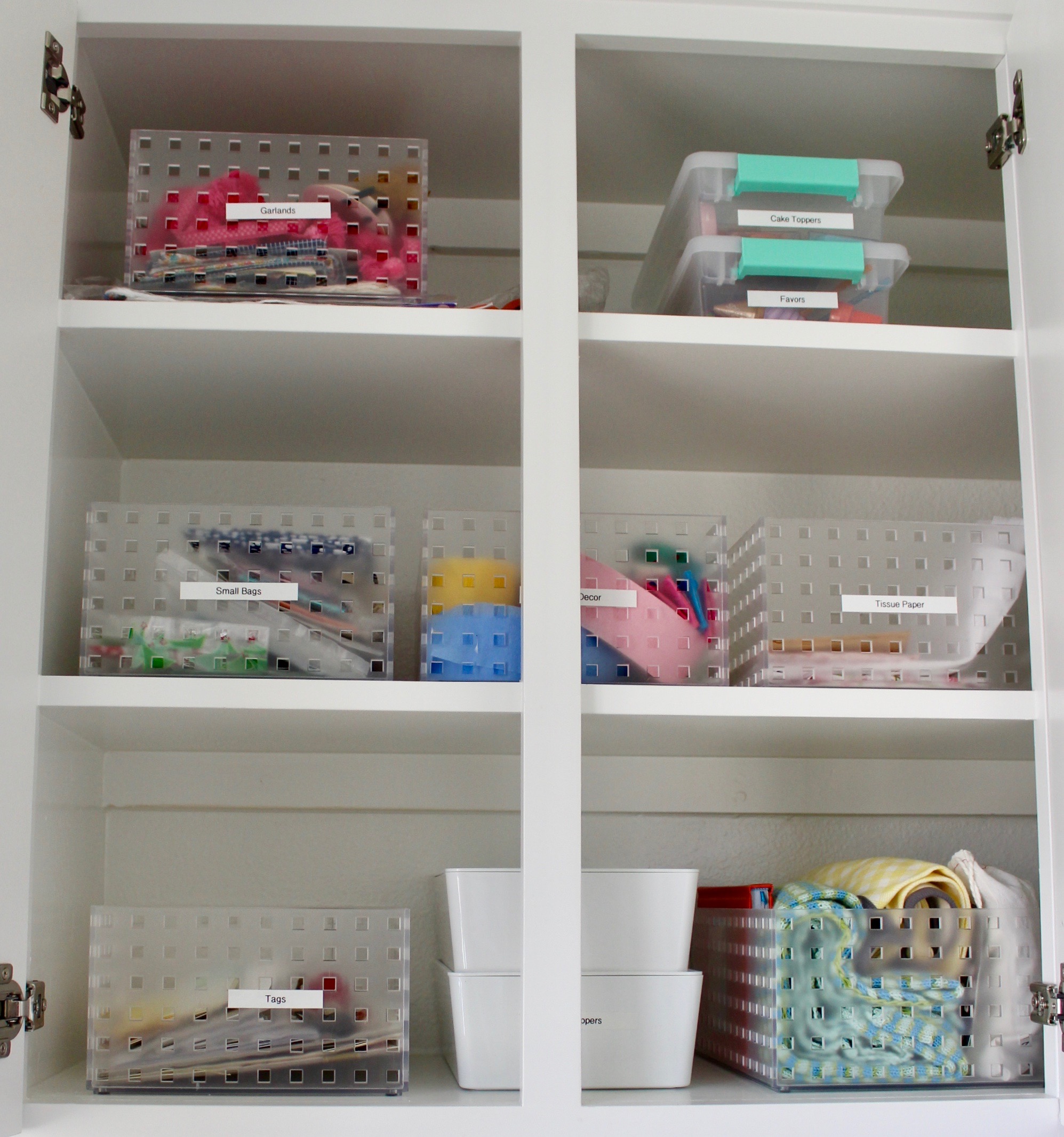 Then in the cabinet just to the left holds more gift wrapping necessities as well as party supplies. I used these clear bins from The Container Store so it was easier to see the items inside each container.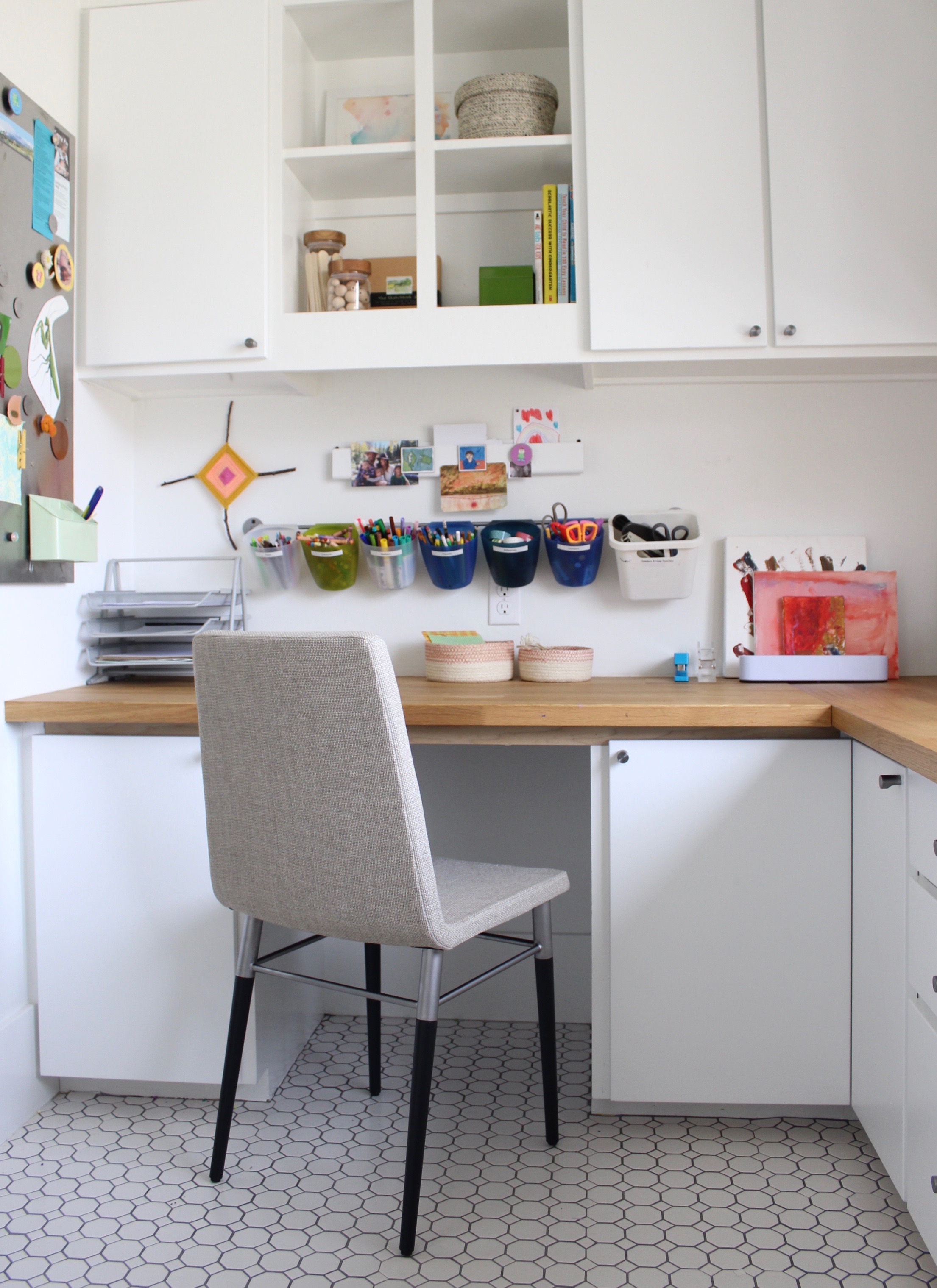 The other half of the room is the perfect crafting station for the kids. Easy to reach bins and paper holders make crafting easy and accessible in this area.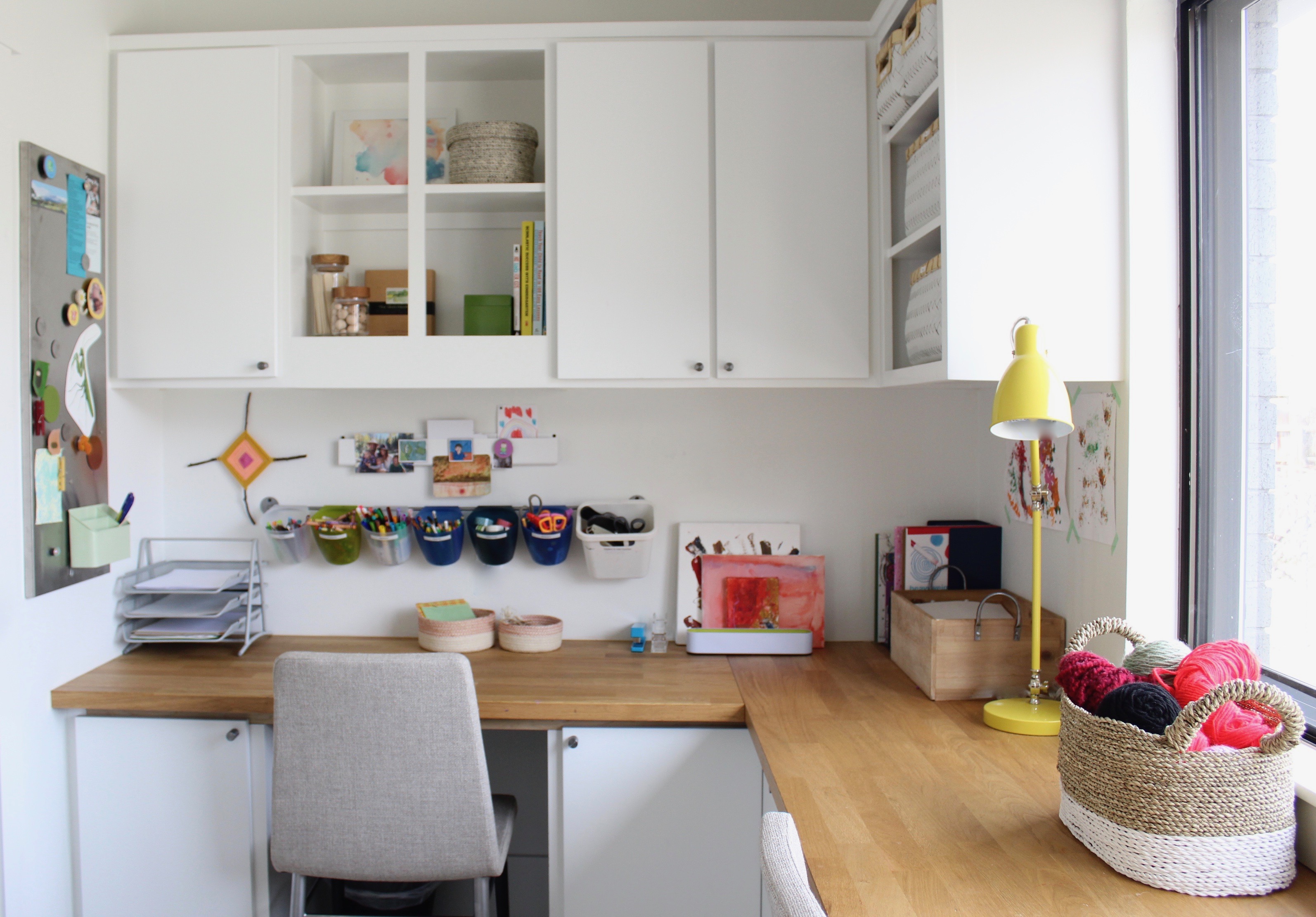 Using a variety of baskets and containers to hold different items keeps the space looking colorful and interesting but neatly organized in order to keep the area functioning best. I love displaying projects in craft areas as well in order to inspire and uplift those working in the space.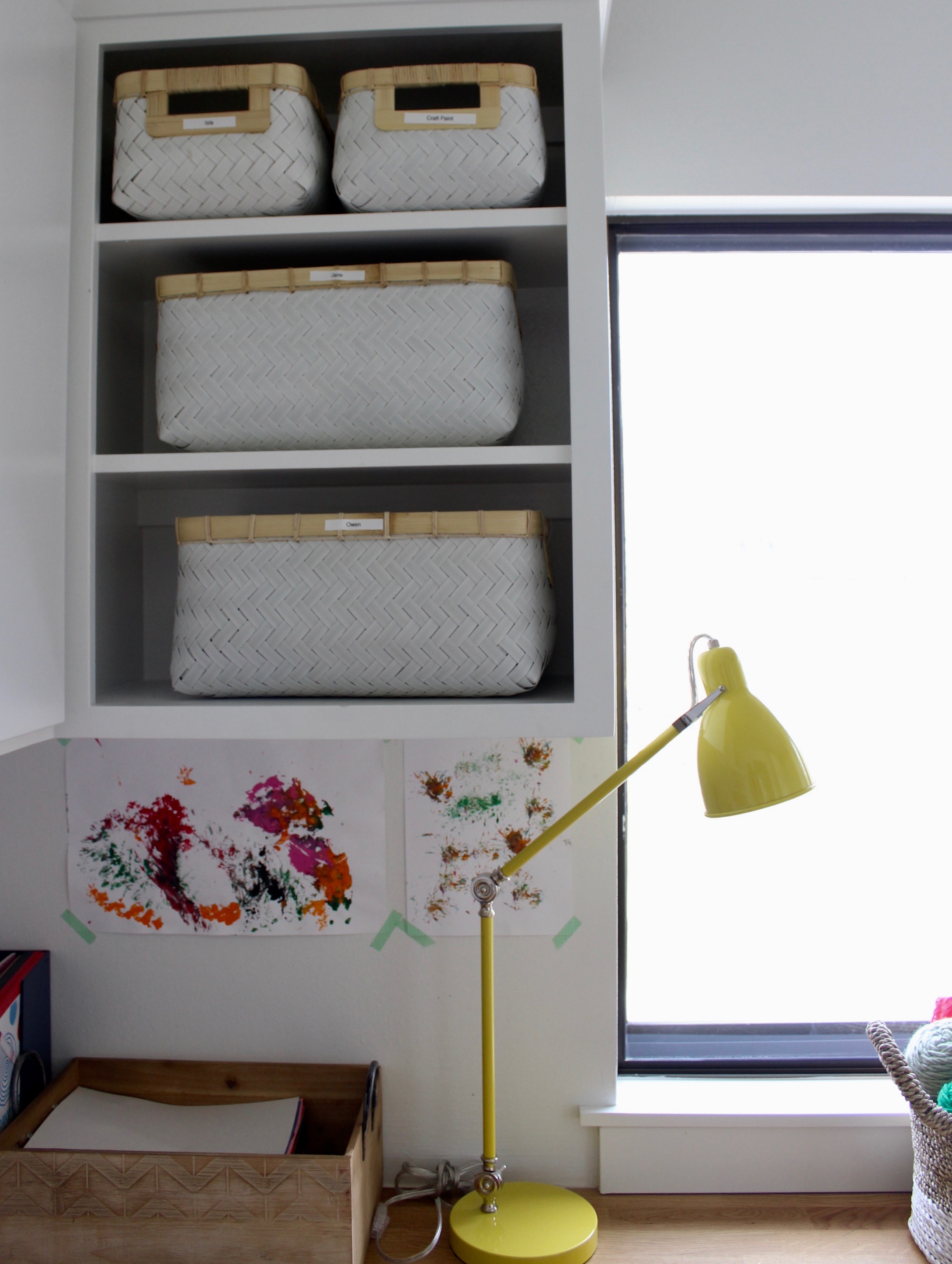 It's important for kids to have a place to store their own personal projects so these baskets in the open shelving from The Container Store did just that beautifully.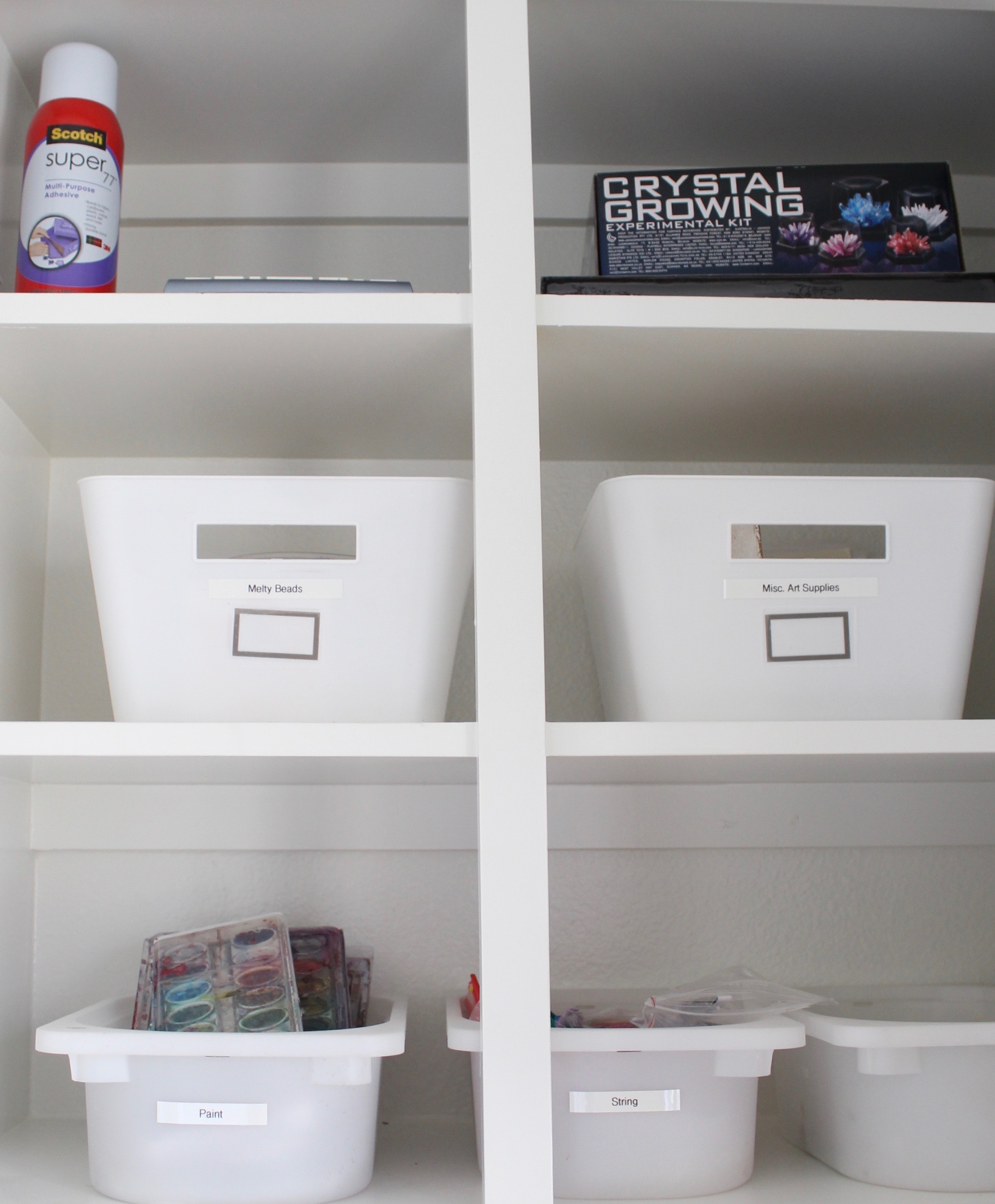 In the cabinets above the open workspace we corralled more craft items into separate bins so it would be easy for the kids to find what they needed when working on a project.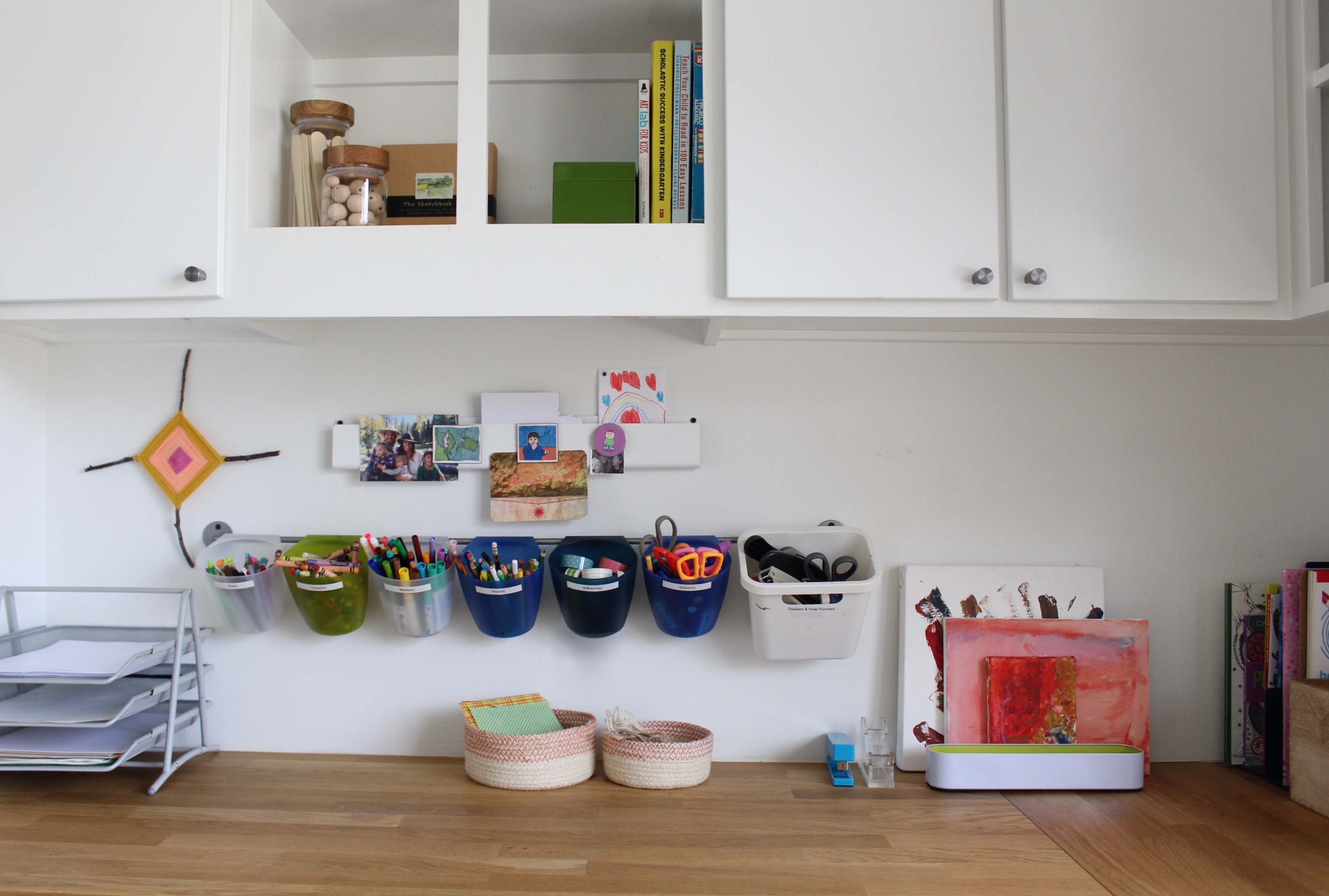 Wall storage like this from Ikea makes it easy to keep a cleaner surface for crafting as well as help kids know where to put items when they are finished using them.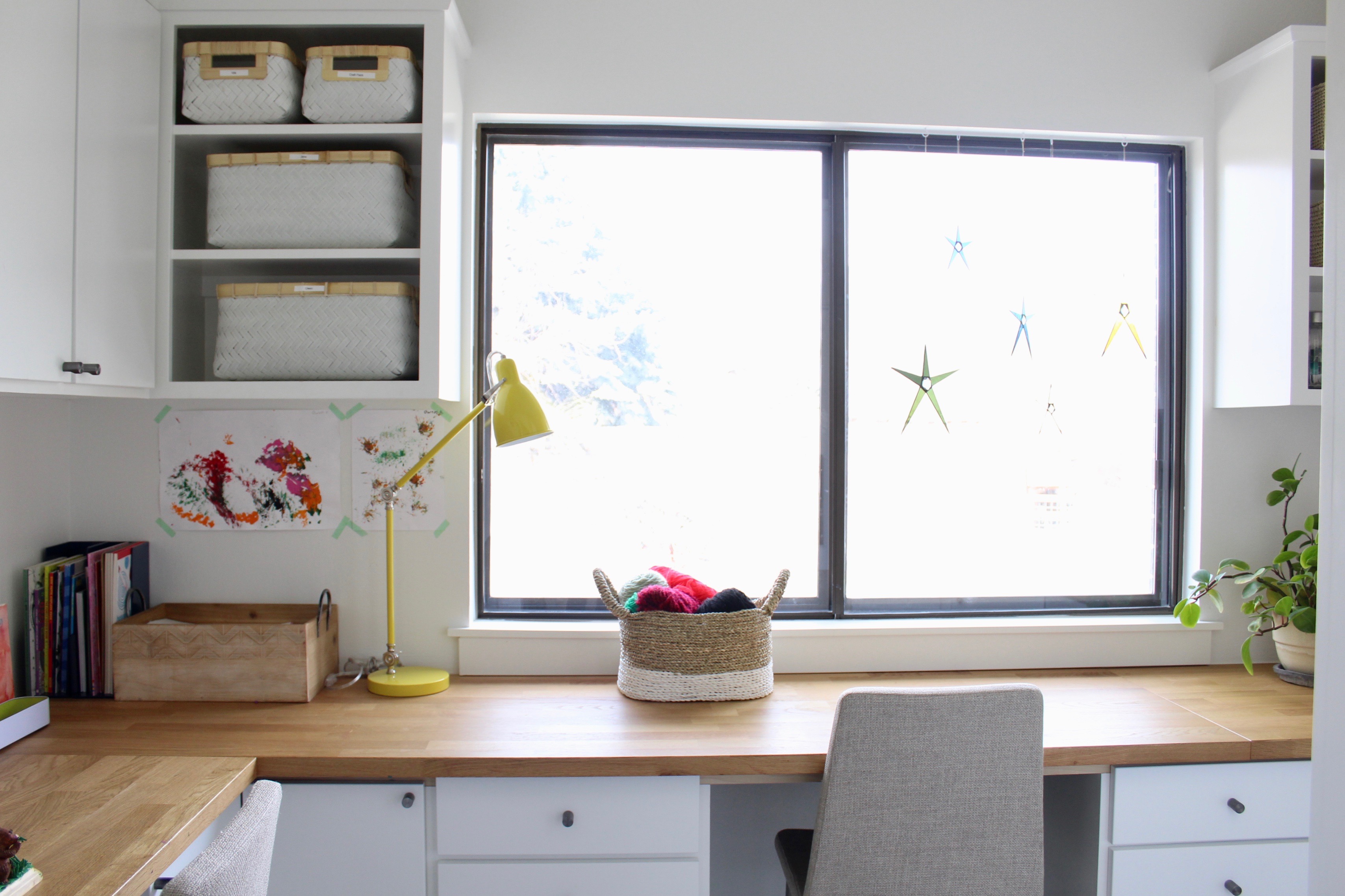 These stained glass stars made by the homeowner,s father were the icing on the cake hanging in the window. It's personal touches like these that make a space feel the most like their own.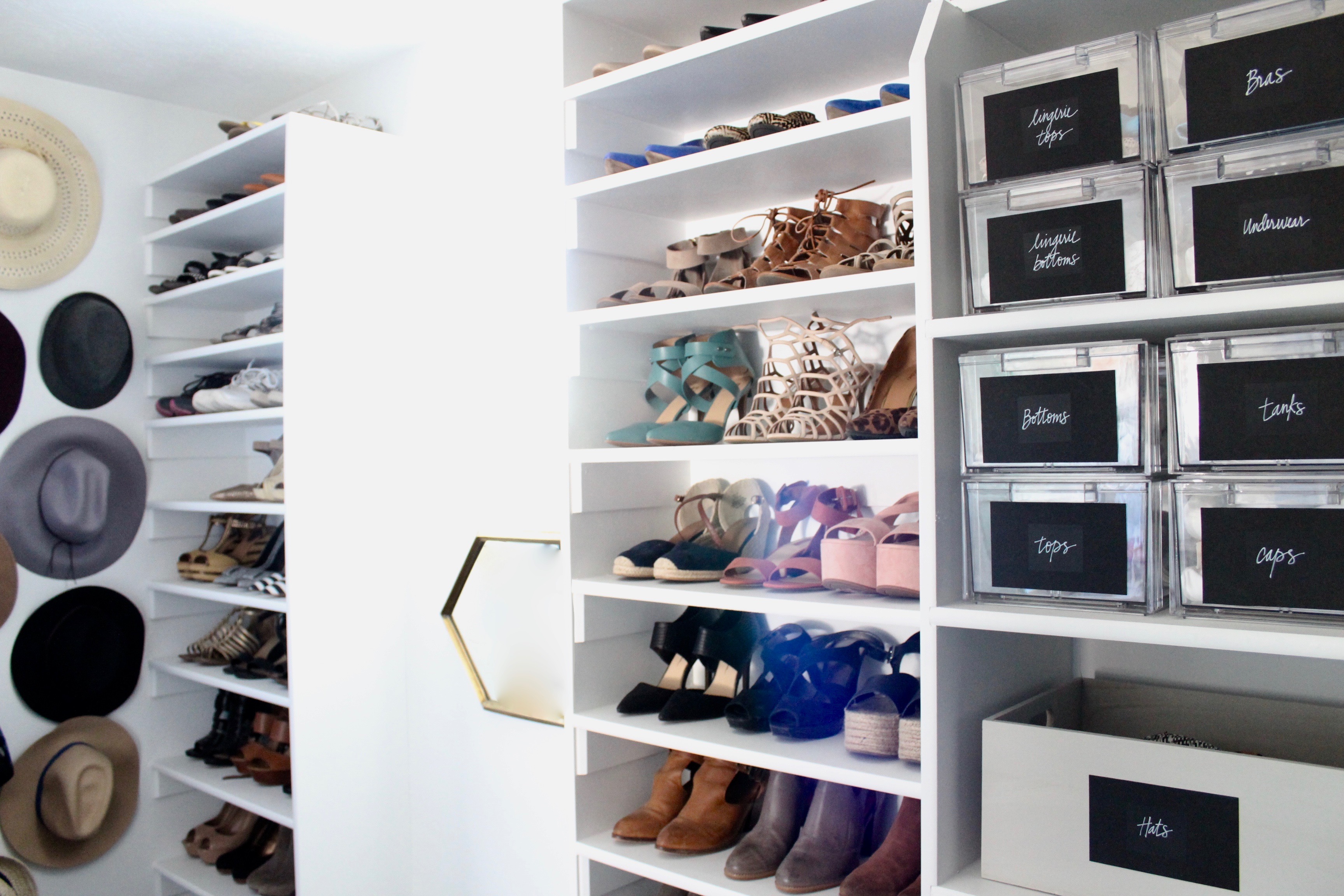 A new year means a fresh start on getting organized and staying organized. January always seems to be the time of year that I crave cleaning out cupboards, labelling what I have and making sure everything has a home.
These acrylic drawers from The Container Store are actually shoe bins that I used to store smaller clothing items corralled together. The labels are from The Home Edit that we customized with a larger black backing to hide what was inside the drawer.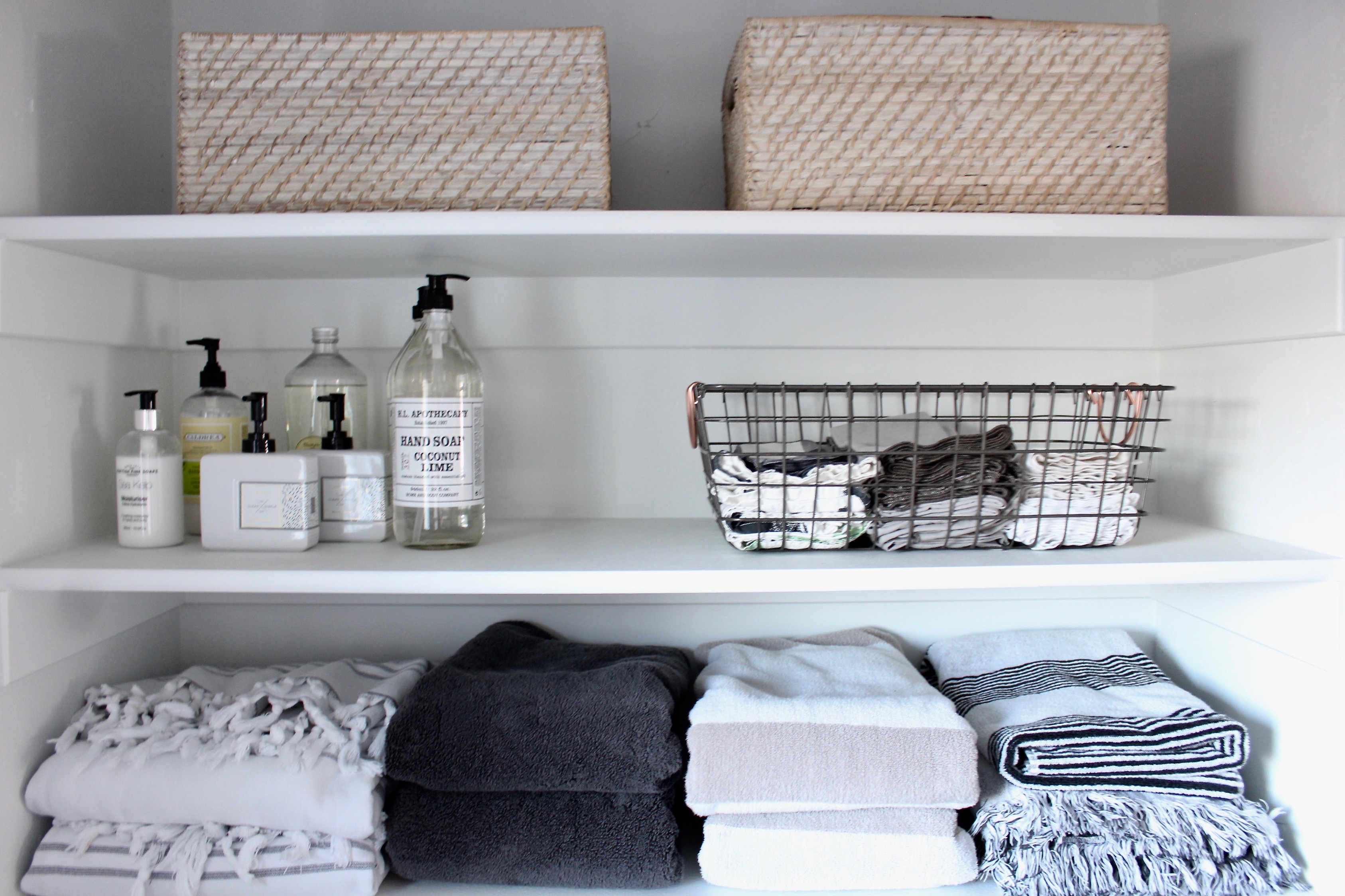 The laundry room is where I like to store extra towels and hand soaps. I love having some closed and some open storage.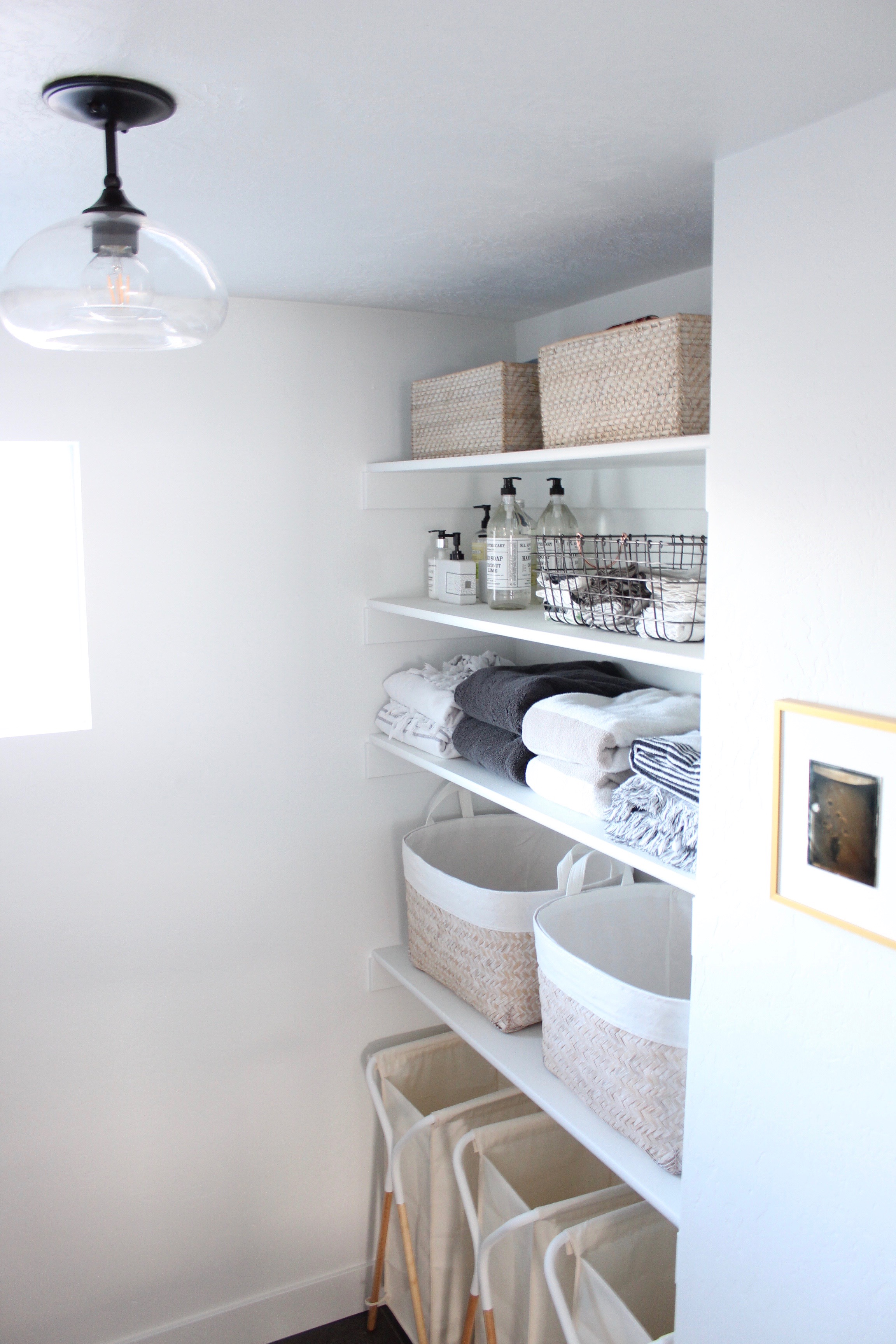 Cute baskets and hampers are a must in my book to make laundry day a little better. All of these are from The Container Store. I love having somewhere that is a one stop shop to meet most all of my organizing needs/wants.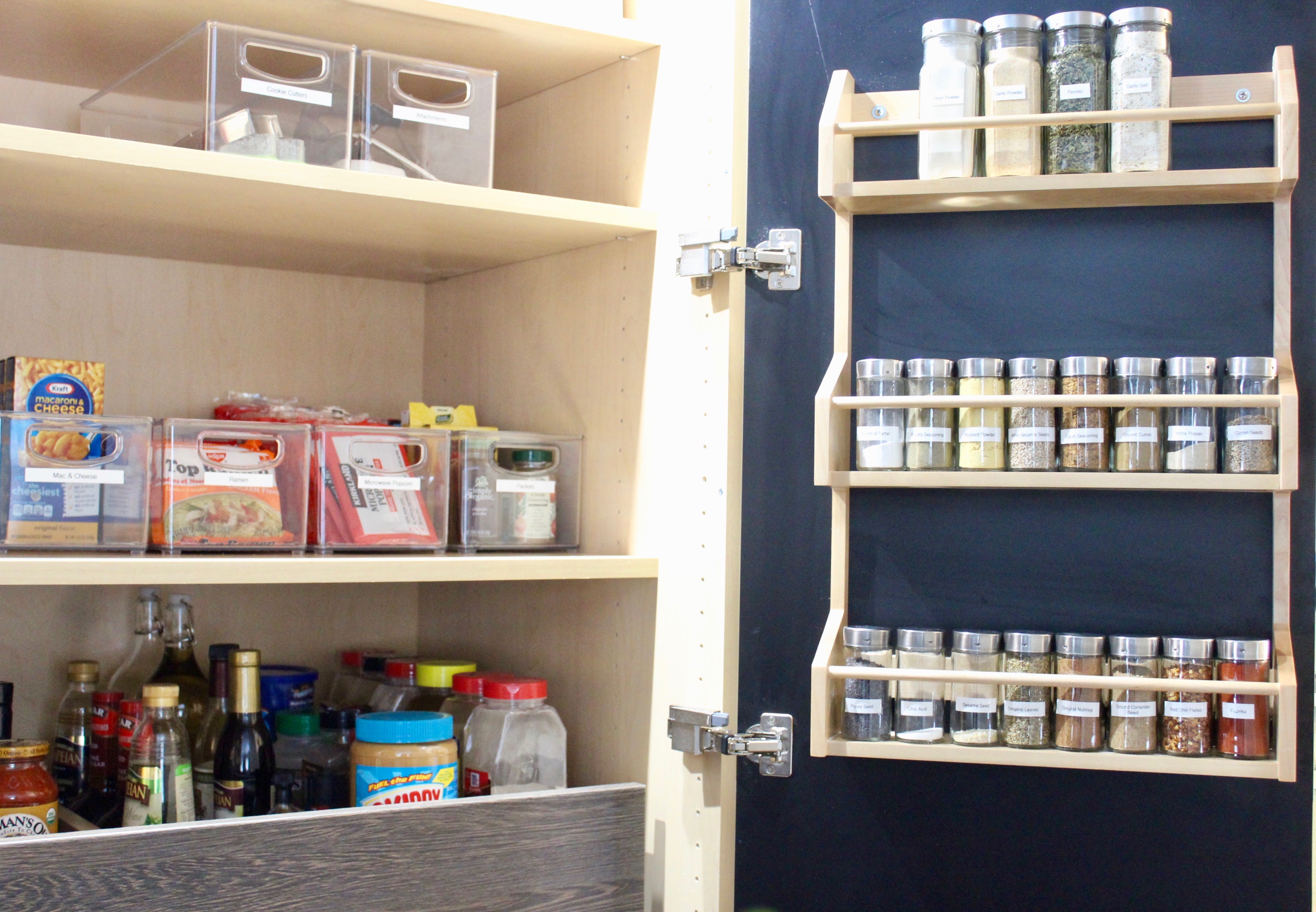 This a client's pantry built and designed by Breinholt Design. The spice racks on the doors is a definite space saver and having everything labelled make it so simple to find everything you need. I love the acrylic bins in the pantry as well for easy visibility and corralling similar products.
Putting lights and outlets in the pantry makes visibility so much easier and the perfect way to store large appliances that can stay in place instead of having to pull them out for use. This pull out drawer is a station used often and is easy access for the kids, too.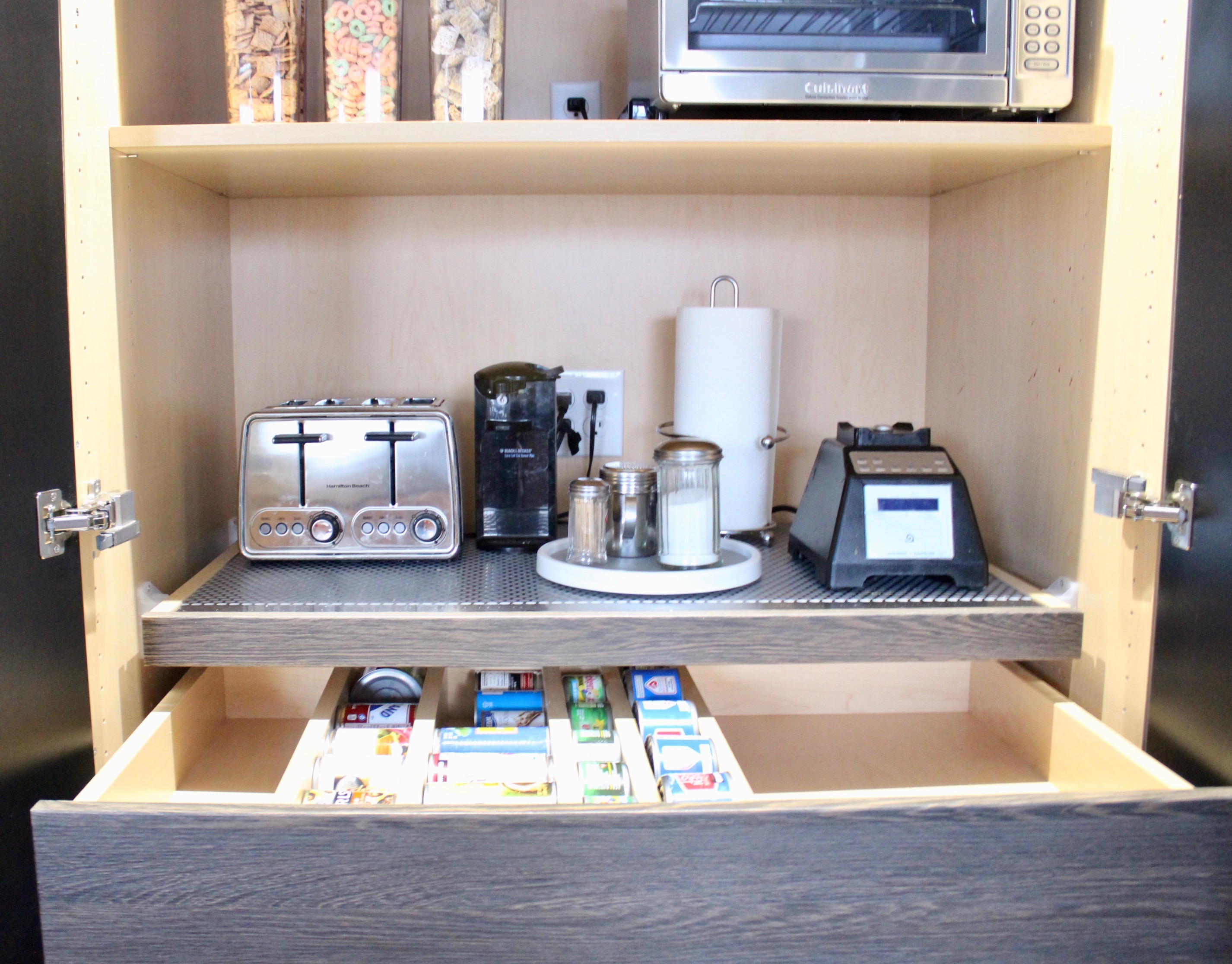 A drawer with dividers for cans keeps them contained and easy to see. This pantry is now functional and beautiful- both necessary when it comes to the kitchen.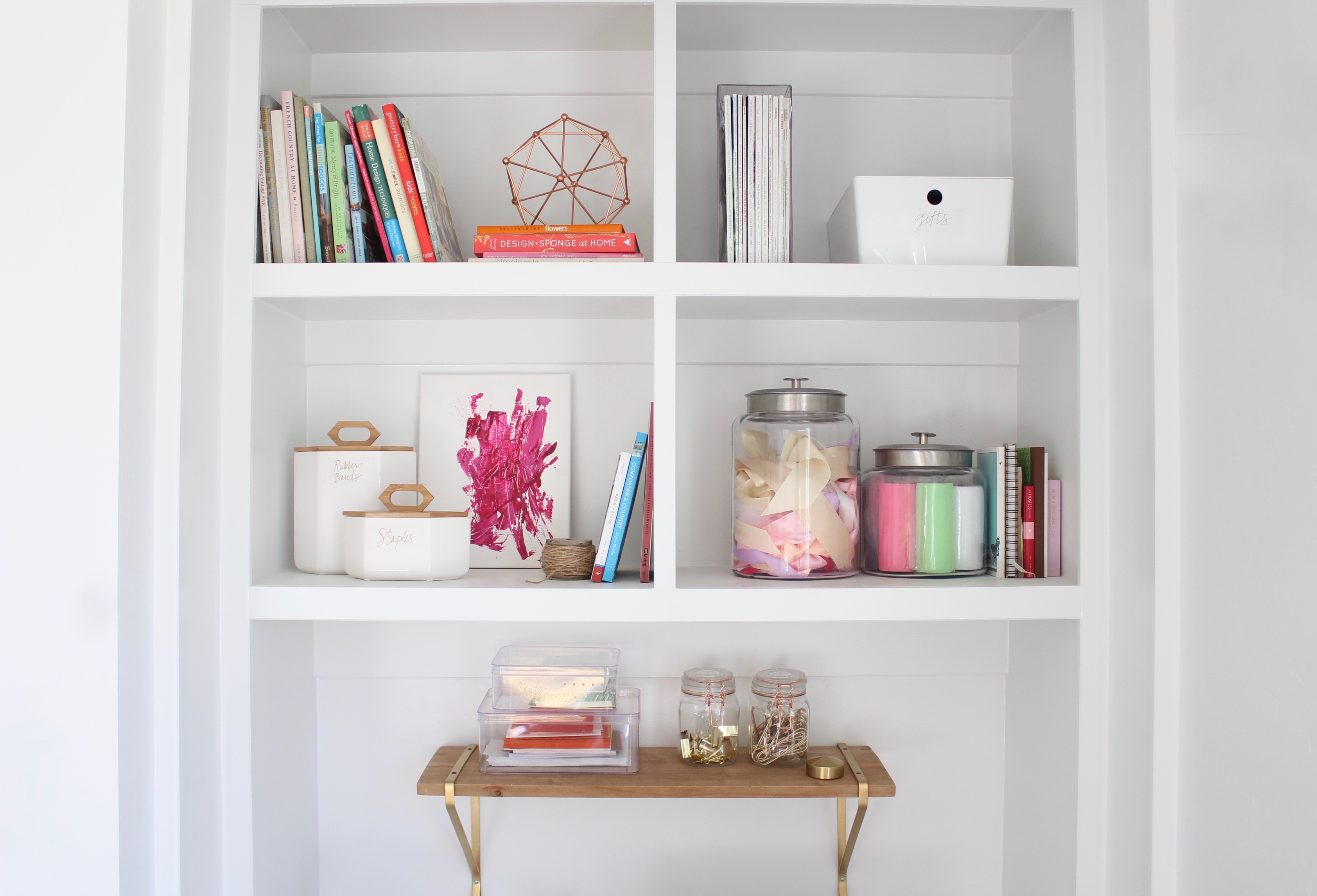 Finally the office!! Again I love having open storage so I can see what I have, but closed storage to hide what I don't want to see. Getting inspired every day when I sit at the computer is key to having a space that I can work at and let the creative juices flow.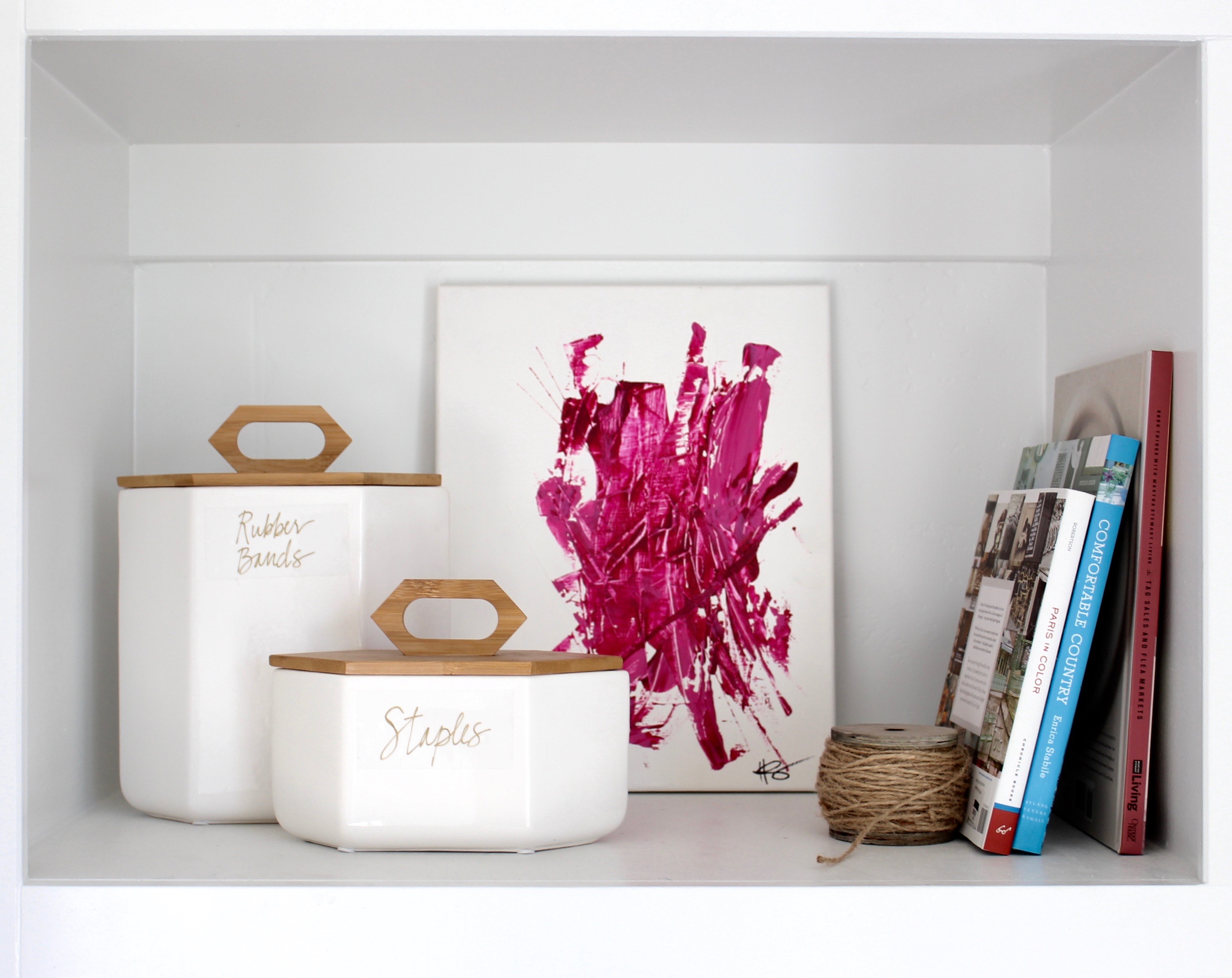 Art, books and cute labels are something I love to look at everyday!!
This idea board is where I love to display my current inspirations. I think it's a necessary item in any office.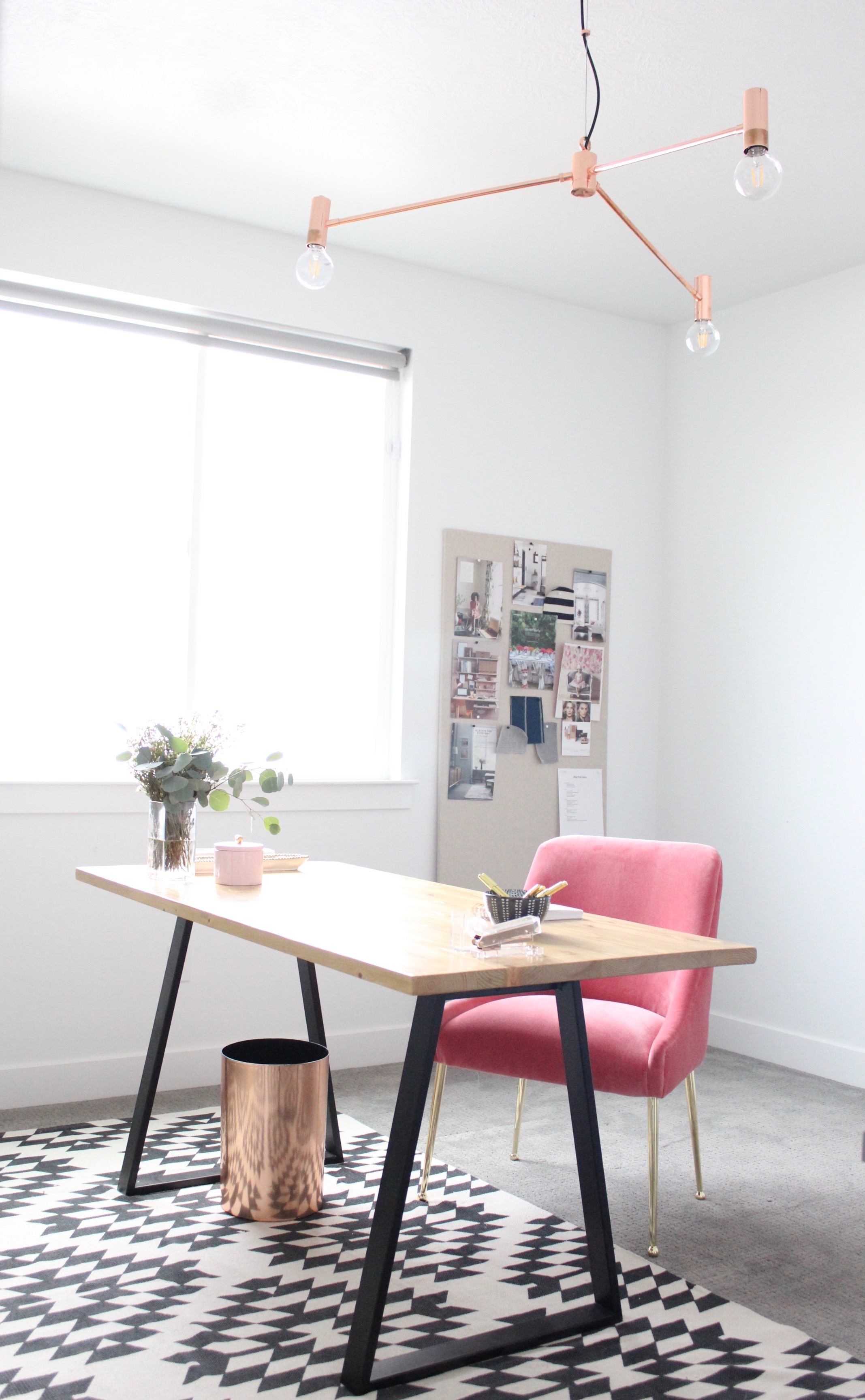 My next project is the bathroom and organizing all my make-up- can't wait!!!