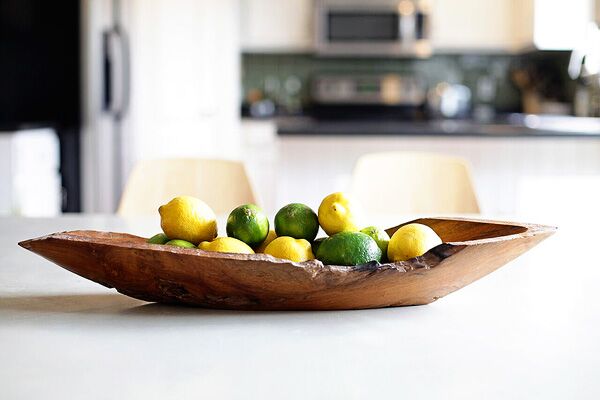 Kitchen table centerpieces are some of the most common decor items I get asked about what would be best to display. I think the summer makes it easy for us with all of the fresh garden flowers and leaves and delicious fruits available to us. Displaying fruit in a pretty bowl not only makes it easily accessible but is simple and beautiful as well.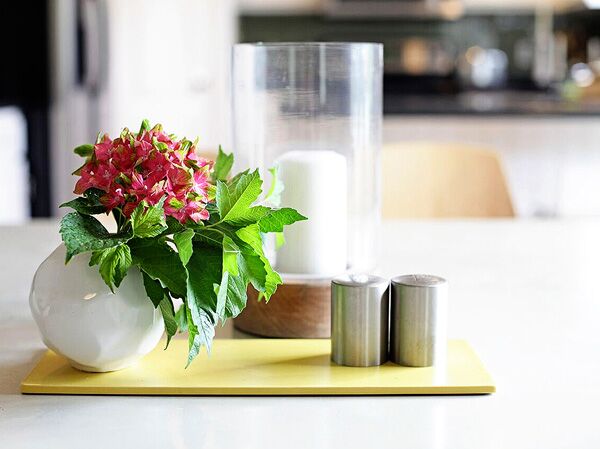 Grouping items like fresh garden flowers, a candle and salt and pepper shakers gives you a simple yet functional display. Adding a colorful tray underneath gives it a more summery feel.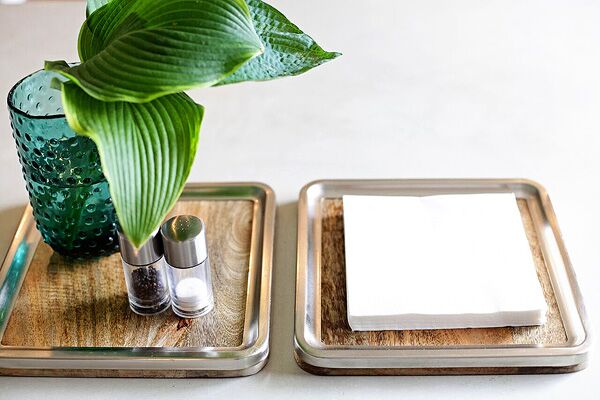 Here I've used 2 matching trays to corral leaves from the garden along with napkins and salt and pepper shakers. It's nice to be able to have necessary items when eating readily available if this is what suits your family best.
My centerpiece is always changing according to what the season is and what I need displayed the most. Sometimes functionality takes precedence but making it beautiful is always top priority!