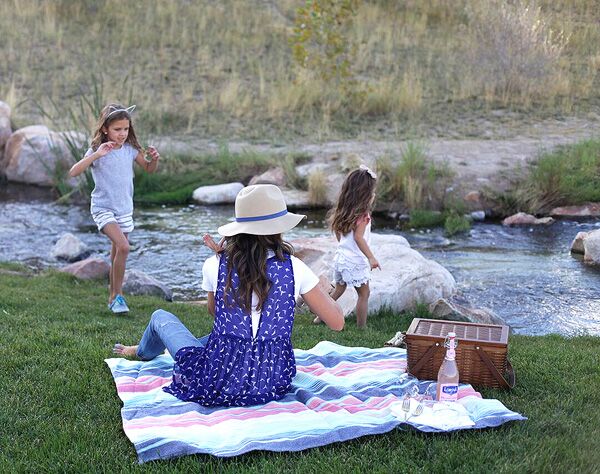 I knew this weather wouldn't last so I thought a picnic was in order before it got too cold. My daughter Joslyn was dying for us to buy a picnic basket this summer so we found the perfect one at Hobby Lobby .  This cotton blanket always came in handy over the summer when we needed something quick to sit on for a game, dinner or just grass relaxing. It was purchased from World Market.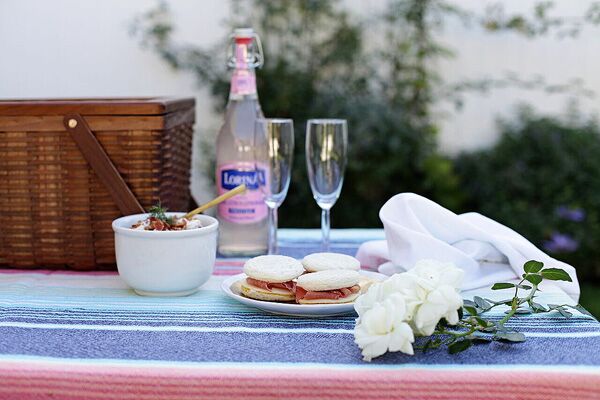 The picnic menu consisted of Proscuitto and Provolone Sandwiches with Aoli Garlic Mustard Sauce from Trader Joes and my Dill Potato Salad (recipe to follow).
DILL POTATO SALAD
6 medium red potatoes                       1 t. salt
2 t. Dijon mustard                                2 green onions, minced
1/2 c. sour cream                                  1 t. fresh ground pepper
1 1/2 t. lemon juice                               1 T. fresh dill
1/2 c. mayonnaise                                1/2 lb. bacon, fried & crumbled
Cube potatoes and boil till tender, about 25 min. Rinse with cold water. In separate bowl, combine remaining ingredients except for bacon. Add potatoes and coat well. Chill overnight. Garnish with bacon and some dill sprigs just before serving.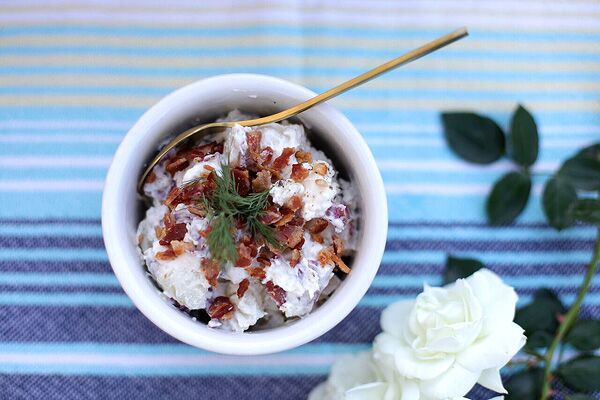 Nothing says picnic like Potato Salad!!
Of course my girls preferred something simpler so I made them heart shaped sandwiches with Raspberry Jam and Whipped Cream Cheese:)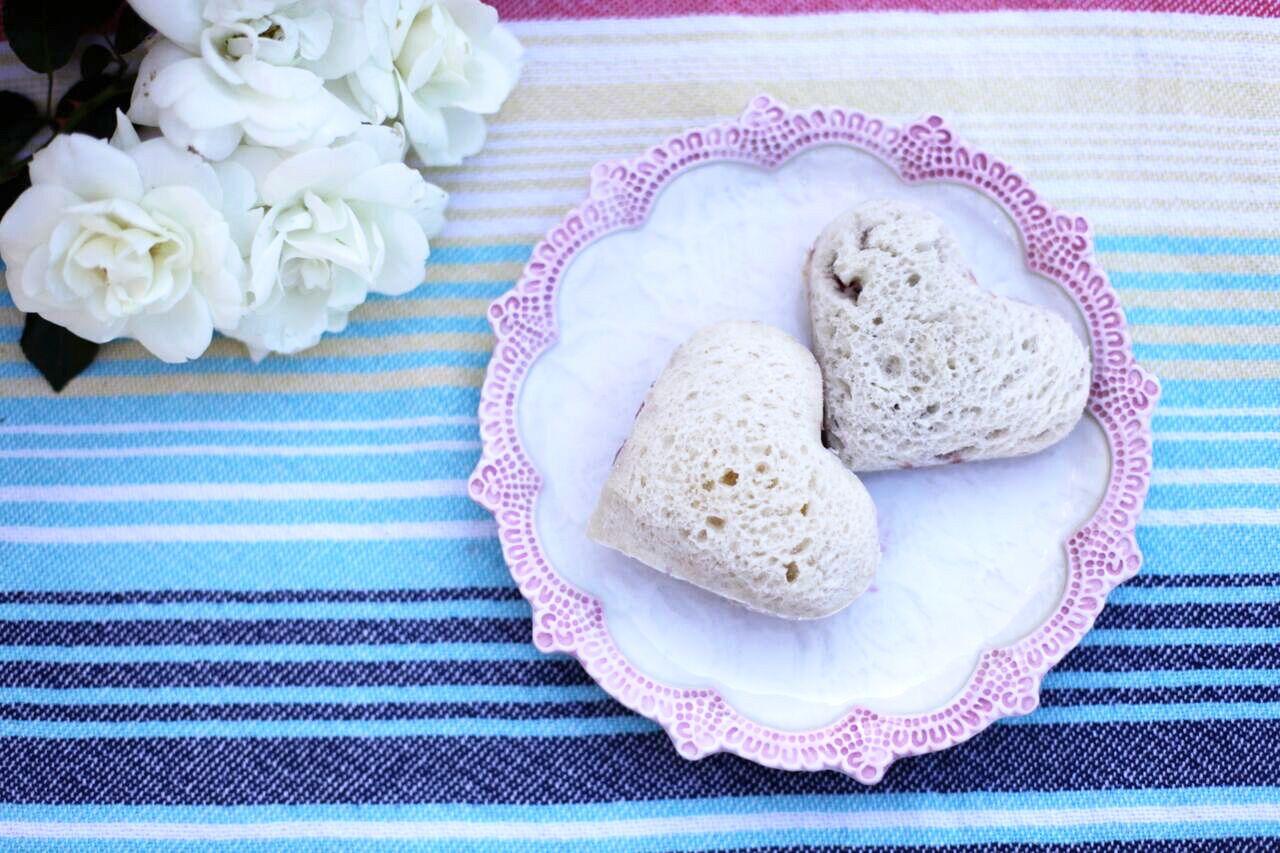 Cute and delicious…
The wine glasses and Sparkling Lemonade were a hit, also from World Market.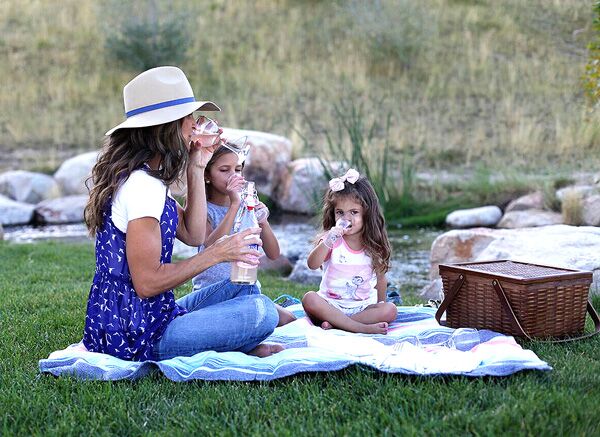 Finally, this picnic wouldn't be complete without dessert- my mini cream puffs are always a hit… and my girls favorite (the cream inside them is anyway!).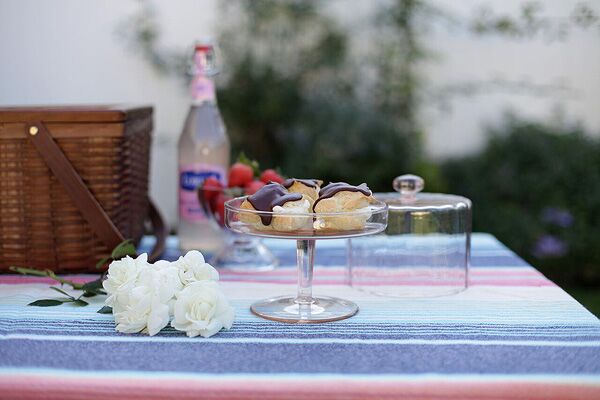 MINI CREAM PUFFS
Puffs:
1 c. water                  1/2 c. butter
1 c. flour                   4 eggs
Cream Filling:
Small instant vanilla pudding, prepared as box directions. 2 c. whipping cream, whipped and folded into pudding.
Heat oven to 400 degrees. Heat water and butter to rolling boil. Stir in flour. Stir vigorously over low heat until mixture forms a ball, about 1 minute. Remove from heat. Beat in eggs, all at once, until smooth. Drop dough by scant 1/4 cupfuls about 3 in. apart on ungreased cookie sheet. Bake until puffed and golden, 35-40 min. Cool away from draft. Cut off tops; pull out any filaments of soft dough. Fill puffs with Cream Filling. Top with Chocolate Frosting.
Chocolate Frosting:
Heat 2 oz. unsweetened chocolate and 2 T. butter over low heat until melted. Remove from heat. Stir in 2 c. powdered sugar and about 4-5 T. HOT water. Beat until smooth and of spreading consistency. Spoon on top of puffs.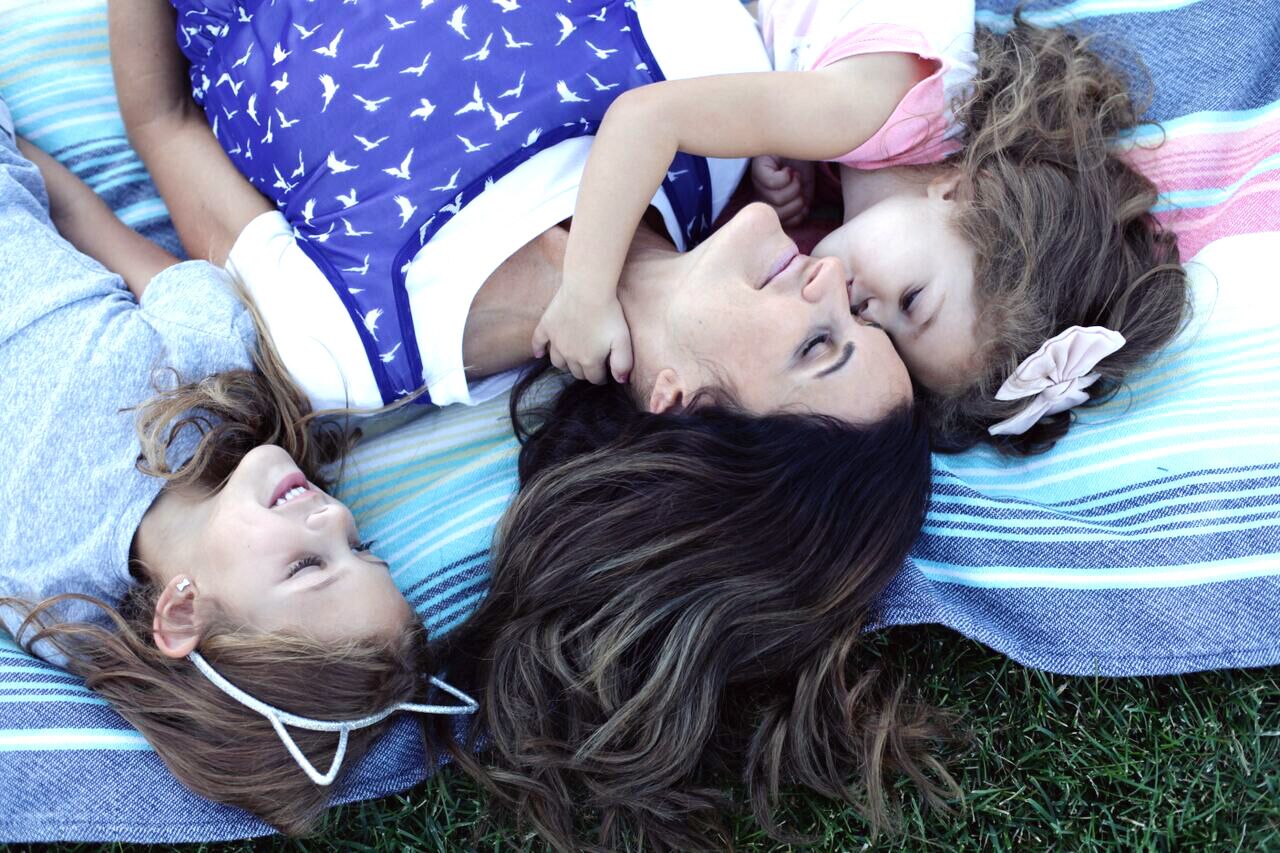 Such a fun night with my girls- excited for more picnics in 6 months when it's warm again:)