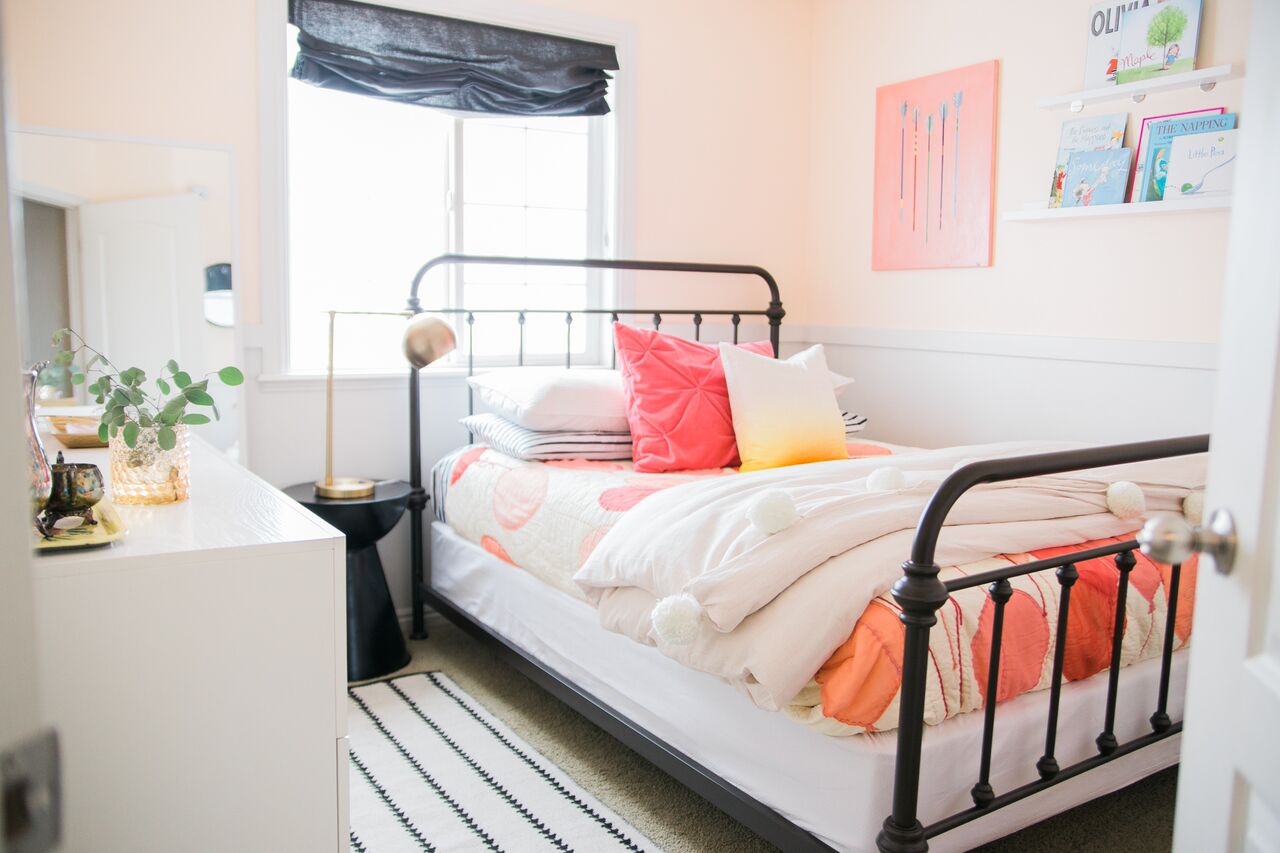 I knew it was time to update my girls room when my toddler kept getting out of her toddler bed to sleep with her big sister- or into our bedroom to complain about something! I remember sharing a bed with my sister when I was young so I figured we'd try a bigger bed for the both of them. It worked!!! Since the day we got the bigger bed it's been such a huge improvement- she stays in bed, her and her sister get to bond and she even gets excited for bedtime- hallelujah!!!
Choosing the bed frame was key and this one from Overstock didn't disappoint! It said that it was a dark brown metal on their website (which it is) but really looked black to me which was what I was wanting. I let my 8 year old daughter help with the bedspread decision but we both fell in love with this colorful balloon one from The Land of Nod . This Plum & Bo pom pom duvet is from Urban Outfitters and was a no brainer- I'm obsessed with pom poms and it screamed 'little girls room' to me!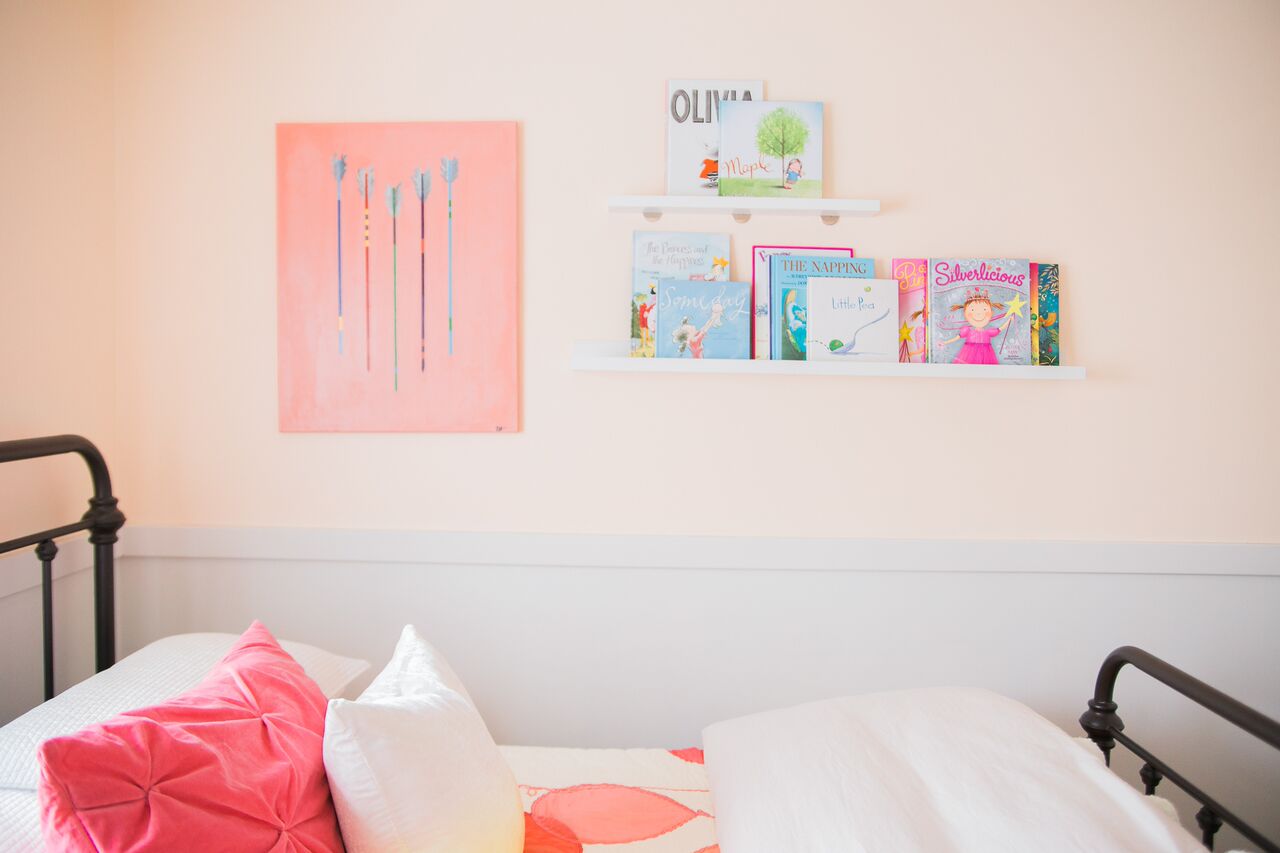 My girls love to read their books, and with books as cute as these I figured I'd make them a decorative feature in their room. These thin shelves from Ikea are actually picture ledges but work great for books. I love that they are visible and easy to access so the girls think to read them often. The art is a custom piece by Breinholt Design- it couldn't work better in the space.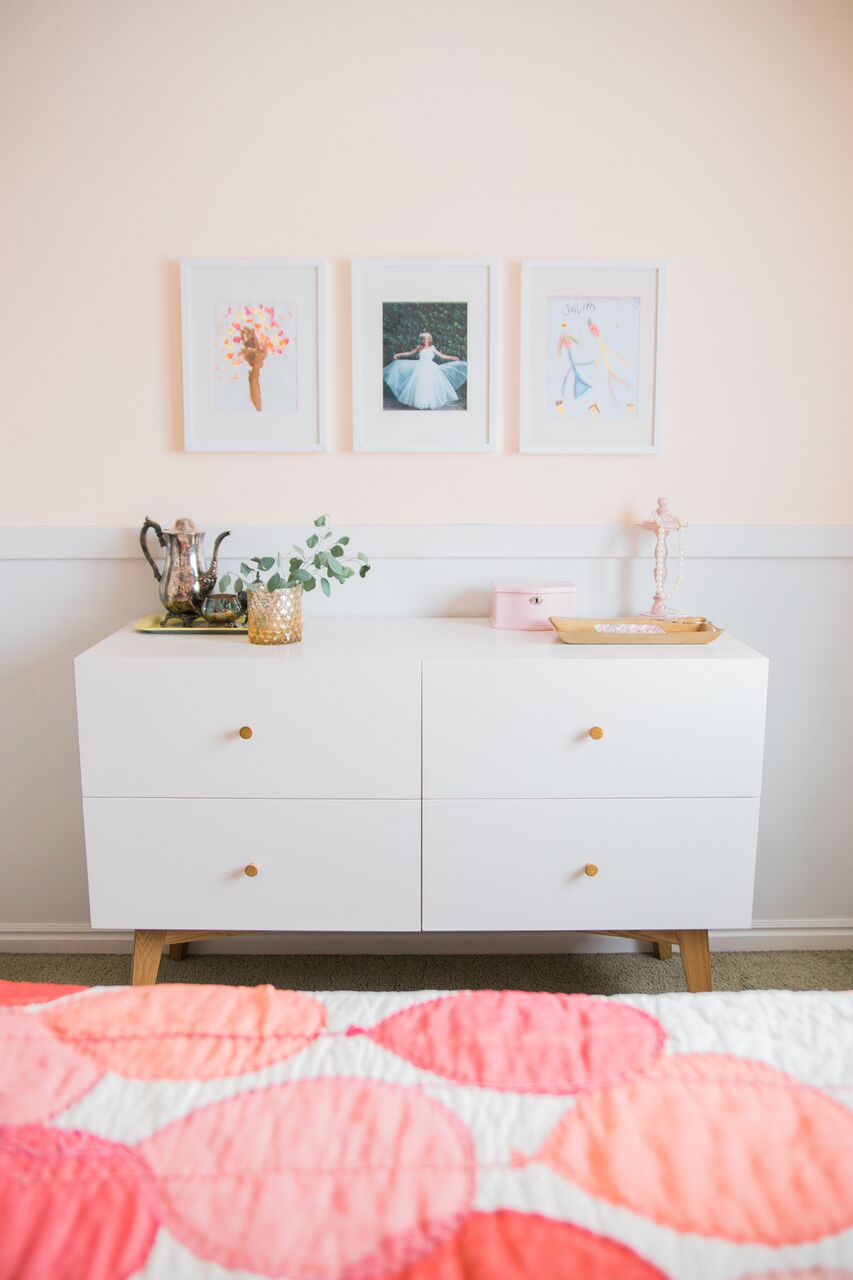 With limited space in the room I had to choose a dresser that was skinny and wide. This one from West Elm was the perfect fit.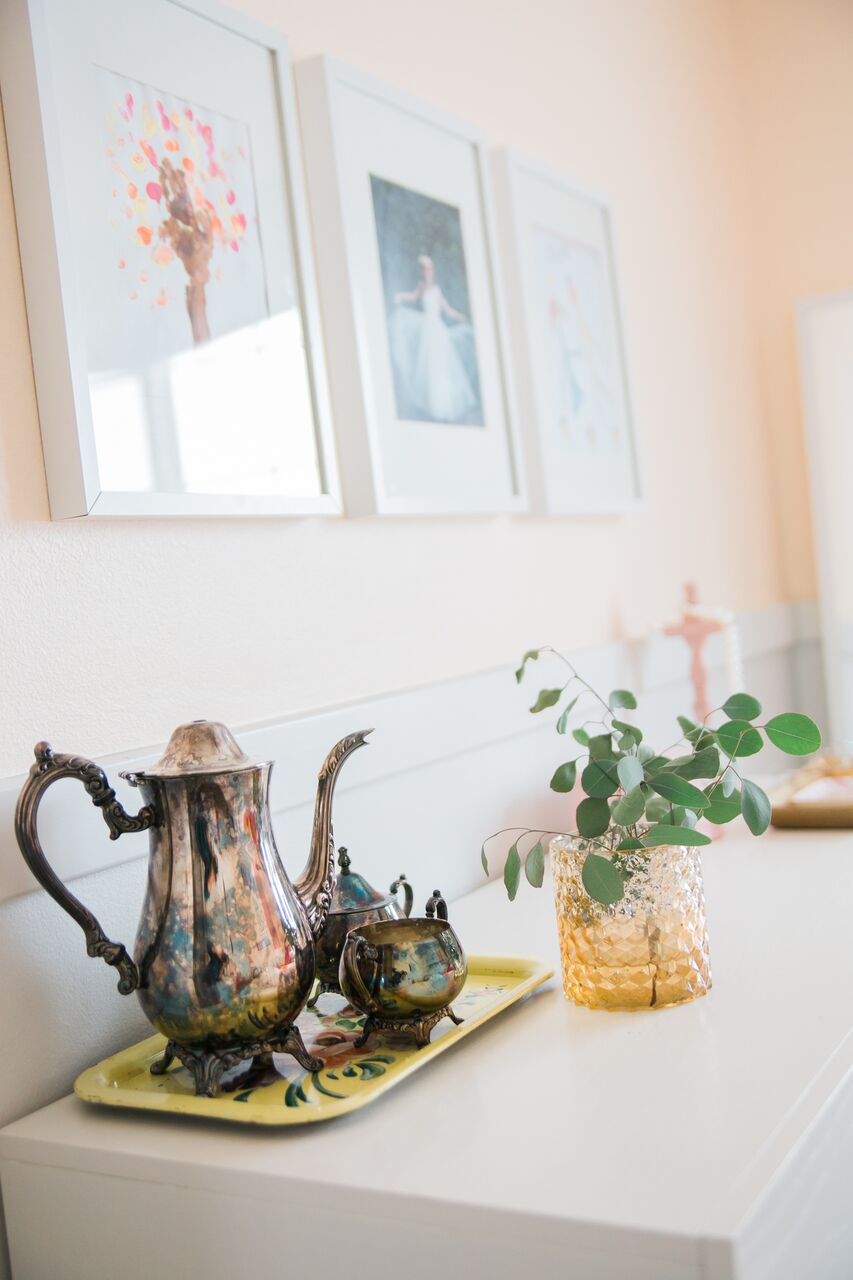 I used small details like this vintage tea set and their own artwork to personalize the space.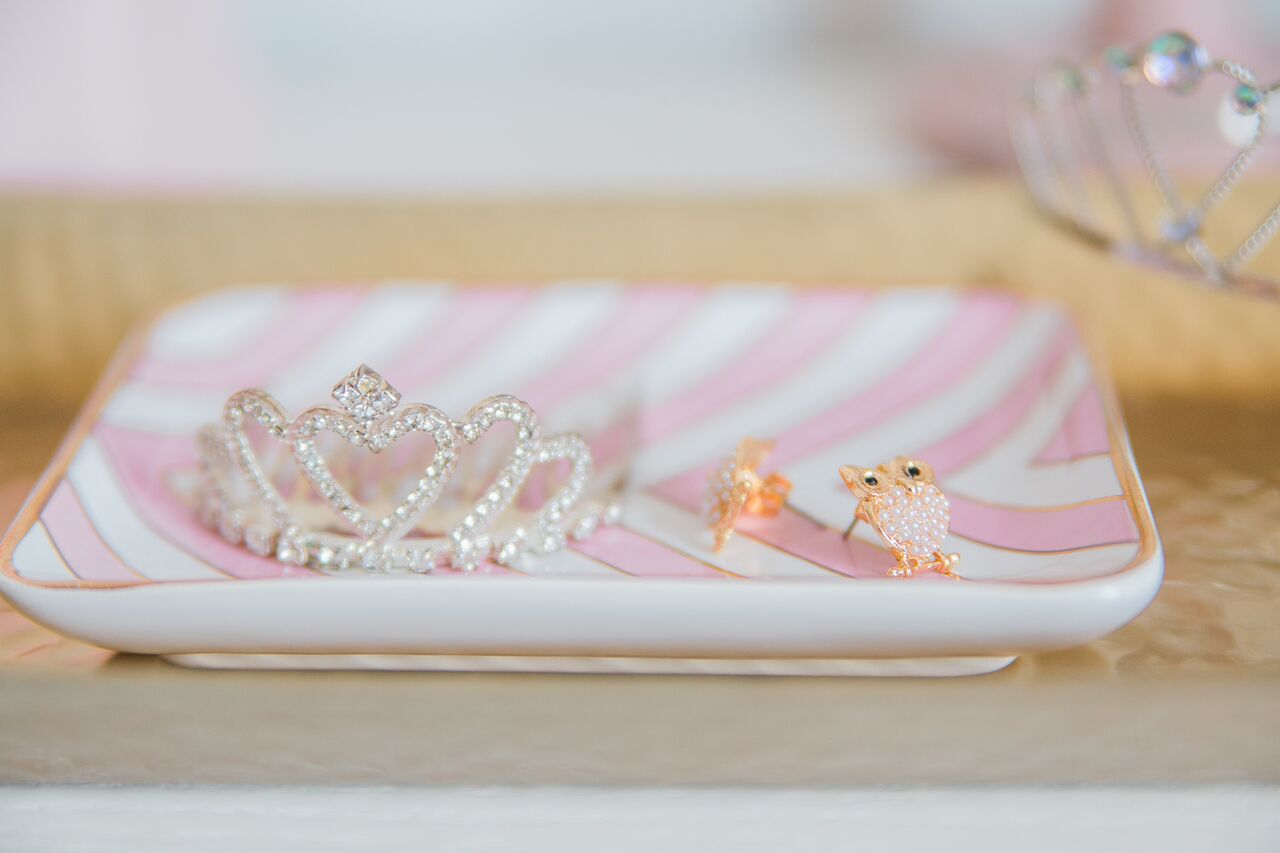 These touches were added by the girls themselves!!!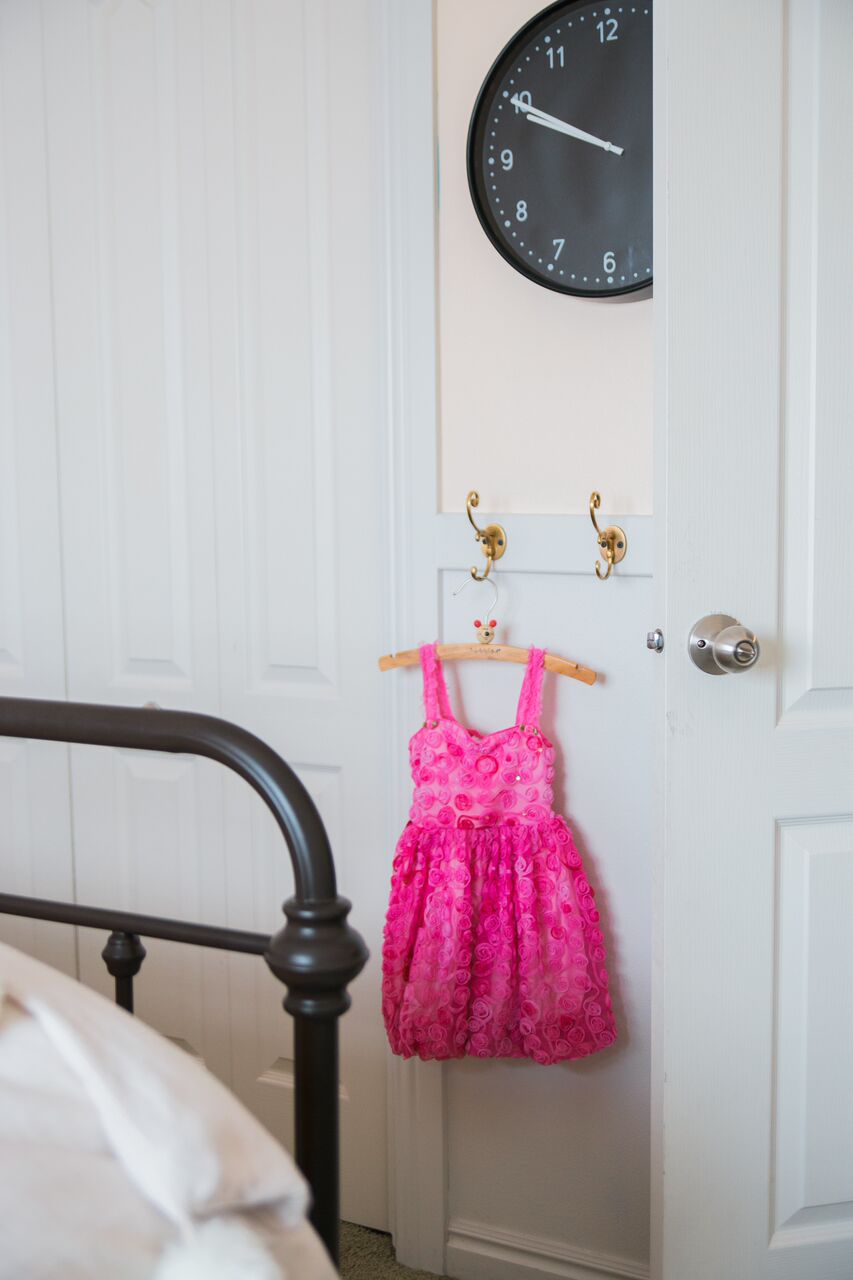 I love having hooks in kid spaces to corral clothing items and stray toys.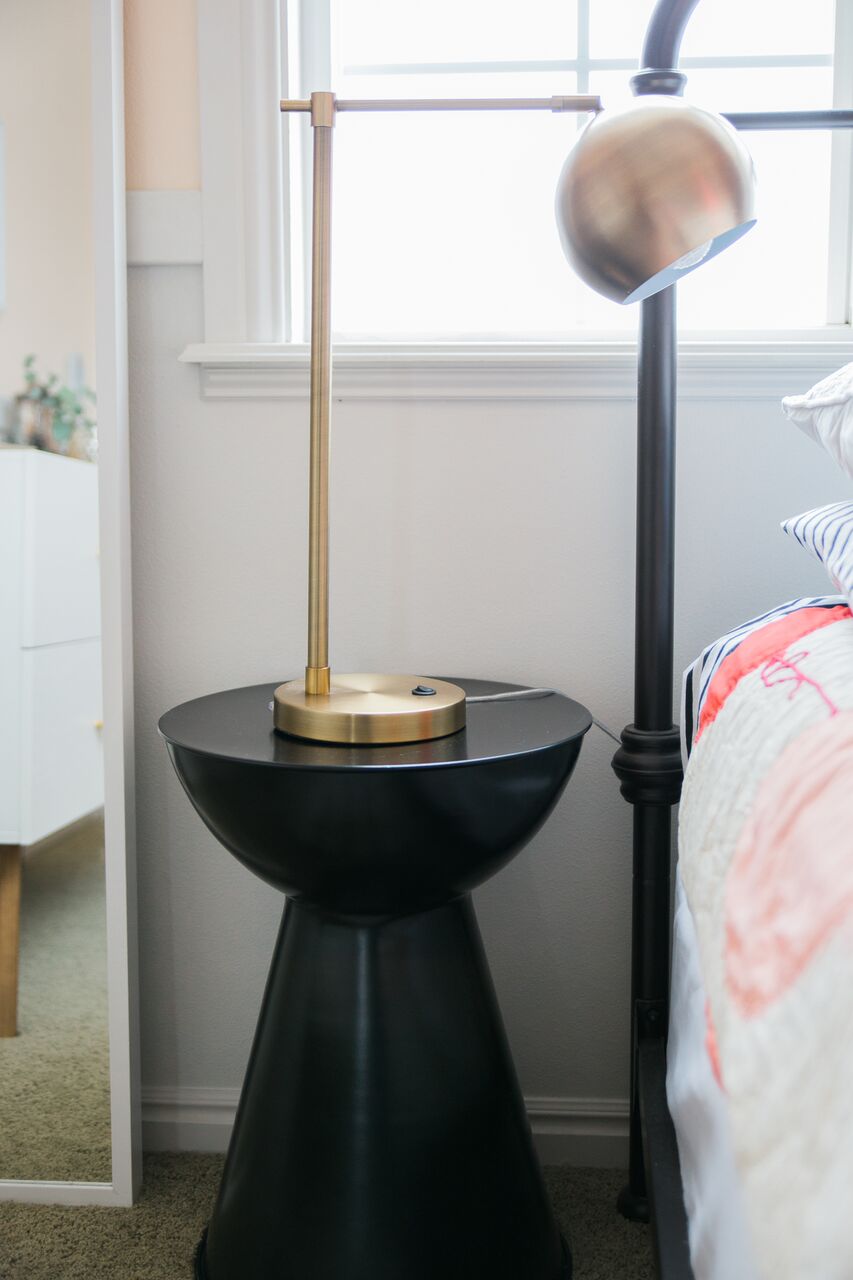 And I think gold accents, like this lamp from Target work perfectly with the peaches, pinks and reds and black accents.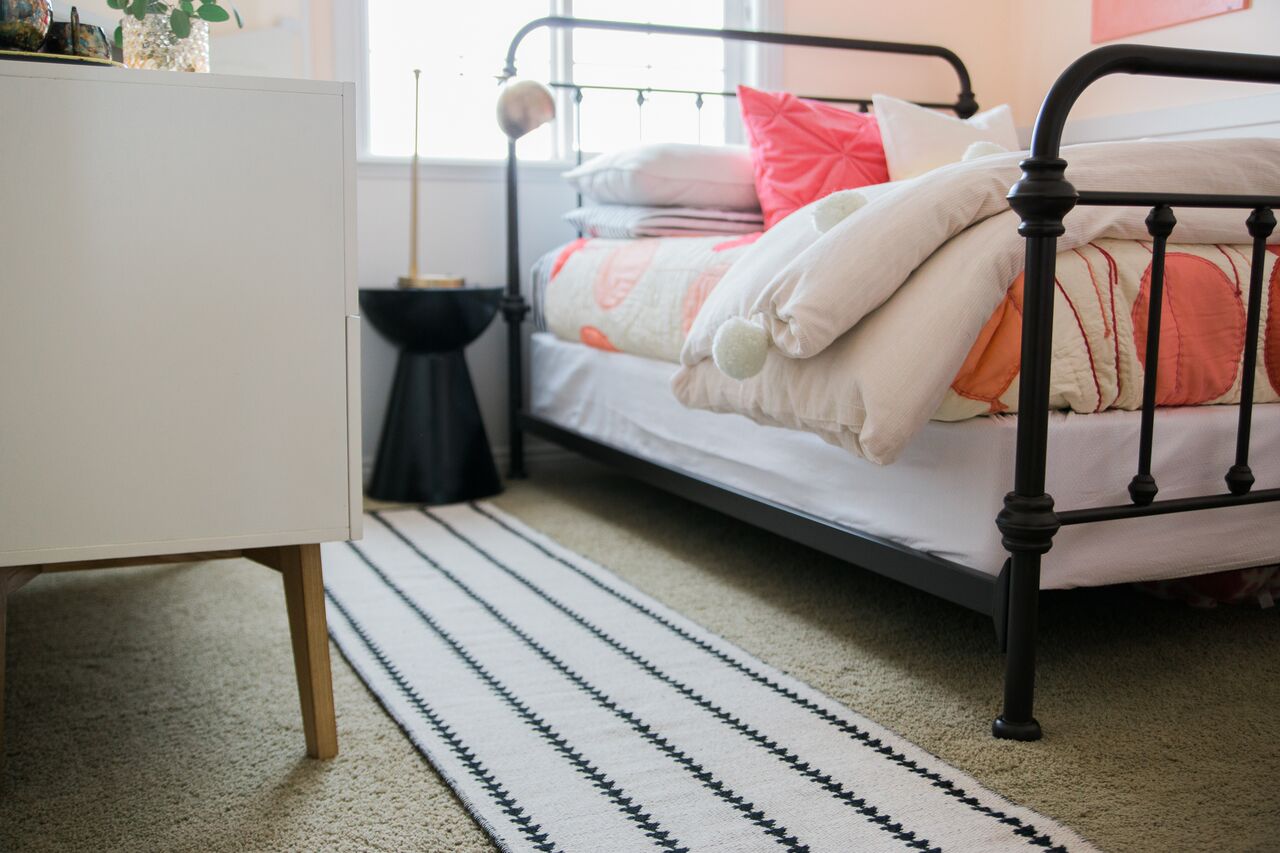 Finally, this black and white rug is by Nate Berkus from Target that I purchased last year. I thought carrying the black and white accents to the floor was the perfect addition to complete their room!