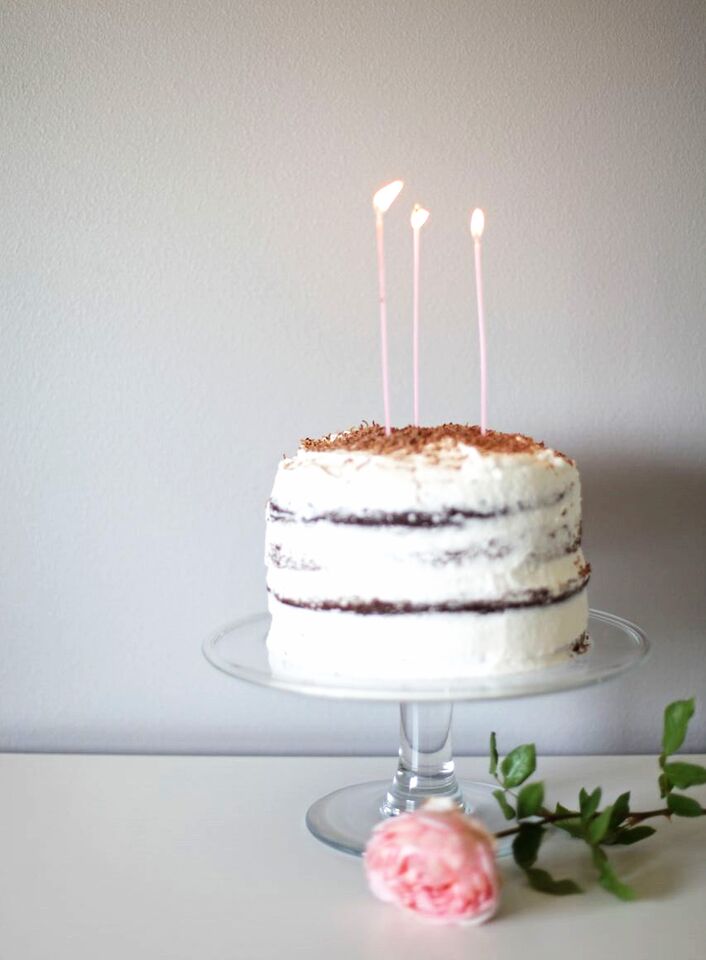 This cake not only looks good but is light and simple!! The only tools you need to make it are two 8 or 9 in. round cake pans, a cake slicer and a small grater. Sometimes if I'm in a hurry I even make a boxed chocolate cake mix and I think the taste is almost as good. Recipe to follow:
DREAM CAKE
For cake:
2 c. sugar                                         1 1/2 t. baking soda                                    1/2 c. vegetable oil
1 3/4 c. flour                                   1 t. salt                                                           2 t. vanilla extract
3/4 c. cocoa powder                      2 eggs                                                            1 c. boiling water
1 1/2 t. baking powder                  1 c. milk
For cream topping and filling:
4 c. heavy cream                            1/2 c. powdered sugar.
Heat oven to 350 degrees. Grease and flour two 8 or 9 in. round pans. Combine dry ingredients in large bowl. Add eggs, milk, oil and vanilla; beat on medium speed for 2 min. Stir in boiling water (batter will be thin). Pour for 30-35 min or until wooden pick inserted in center comes out clean. Cool 10 min; remove from pans to wire racks. Cool completely. Combine heavy cream and powdered sugar in bowl and beat on high till cream is stiff.
Once cakes are completely cooled, use the cake slicer to divide each round in half.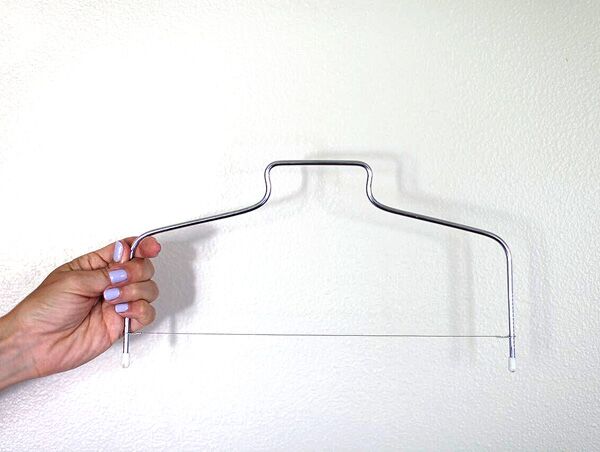 These can be purchased at a local hobby or craft store or restaurant supply store. It's accuracy is worth every penny!
Place the first layer of cake onto cake stand, cover the top with the whipped cream about 1/2 inch thick, leaving about 1/4 inch border so cream doesn't overflow when other layers are added. Repeat with remaining 3 layers. Once cream is layered in-between each half and on top, spread a thin layer of cream all around the sides, exposing some of the cake.
Optional: Grate a milk chocolate bar on top of the cake.
4 layers of goodness serves 16-20 people. Enjoy!!