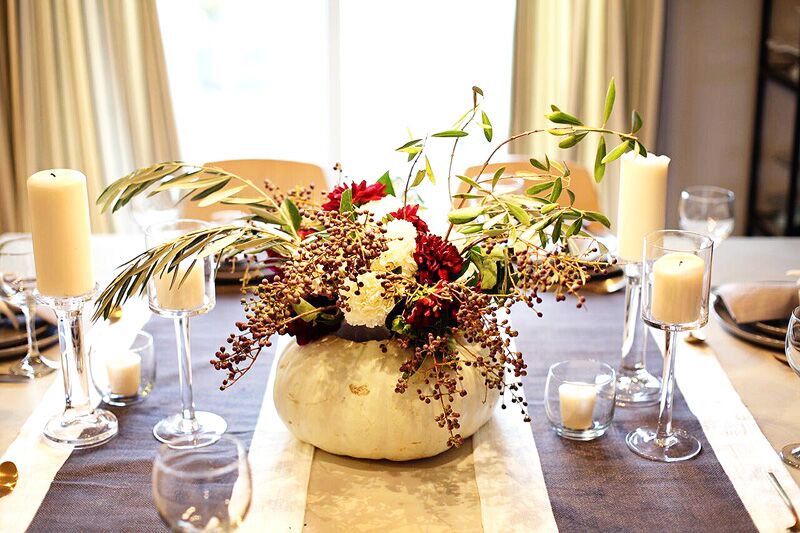 I've always wanted to try this- cut out the center of the pumpkin and make a cool floral centerpiece. It was so easy to do! I just inserted a low vase to hold the flowers in and used burgundy and white for a festive arrangement. Added glass candleholders to fill the table and voila!!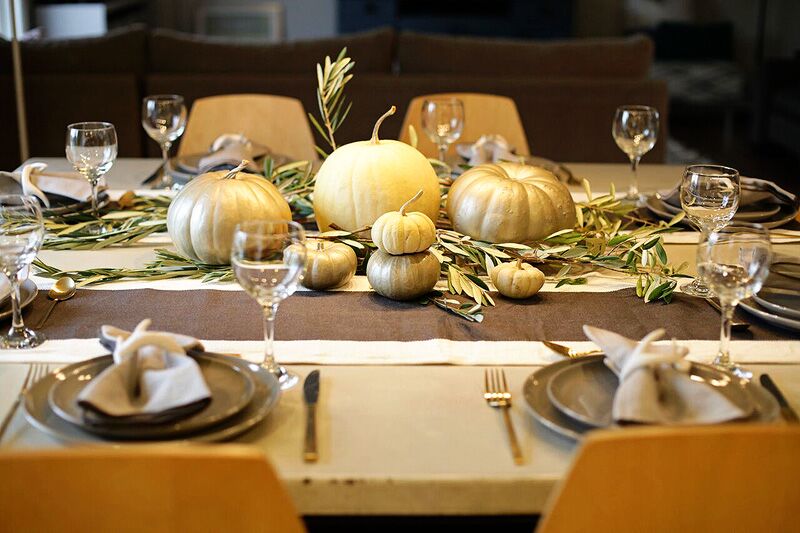 I have a square table so I'm always trying to think of new ways to add fabric to it without using a tablecloth to cover the whole table. Two of these table runners was the perfect solution!! For this centerpiece I just used pumpkins I already had, kept the white ones white and spray painted the orange ones an antique gold. It kept it classy but impactful. I used olive branches to fill in the gaps between the pumpkins- so simple!!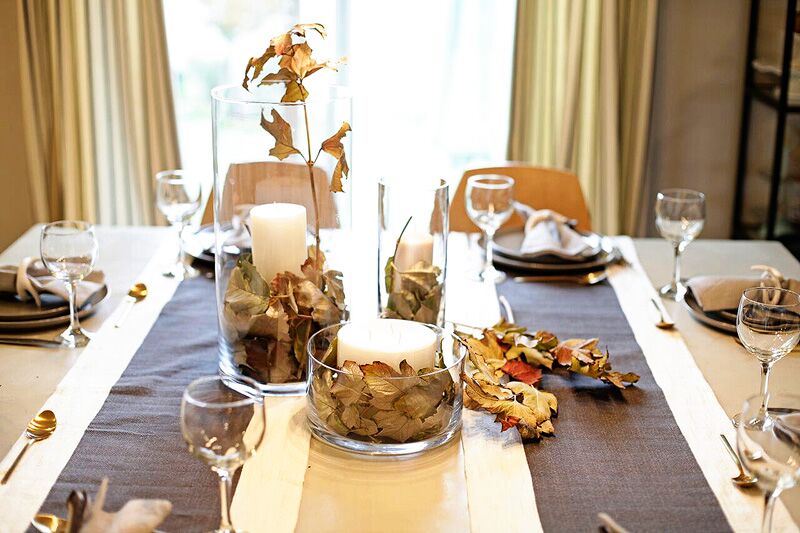 I think this one ended up being my favorite. I clipped leaf branches from my backyard and used the same vintage gold spray paint to coat parts of the leaves and branches. Candles, glass holders and leaves- inexpensive and creative.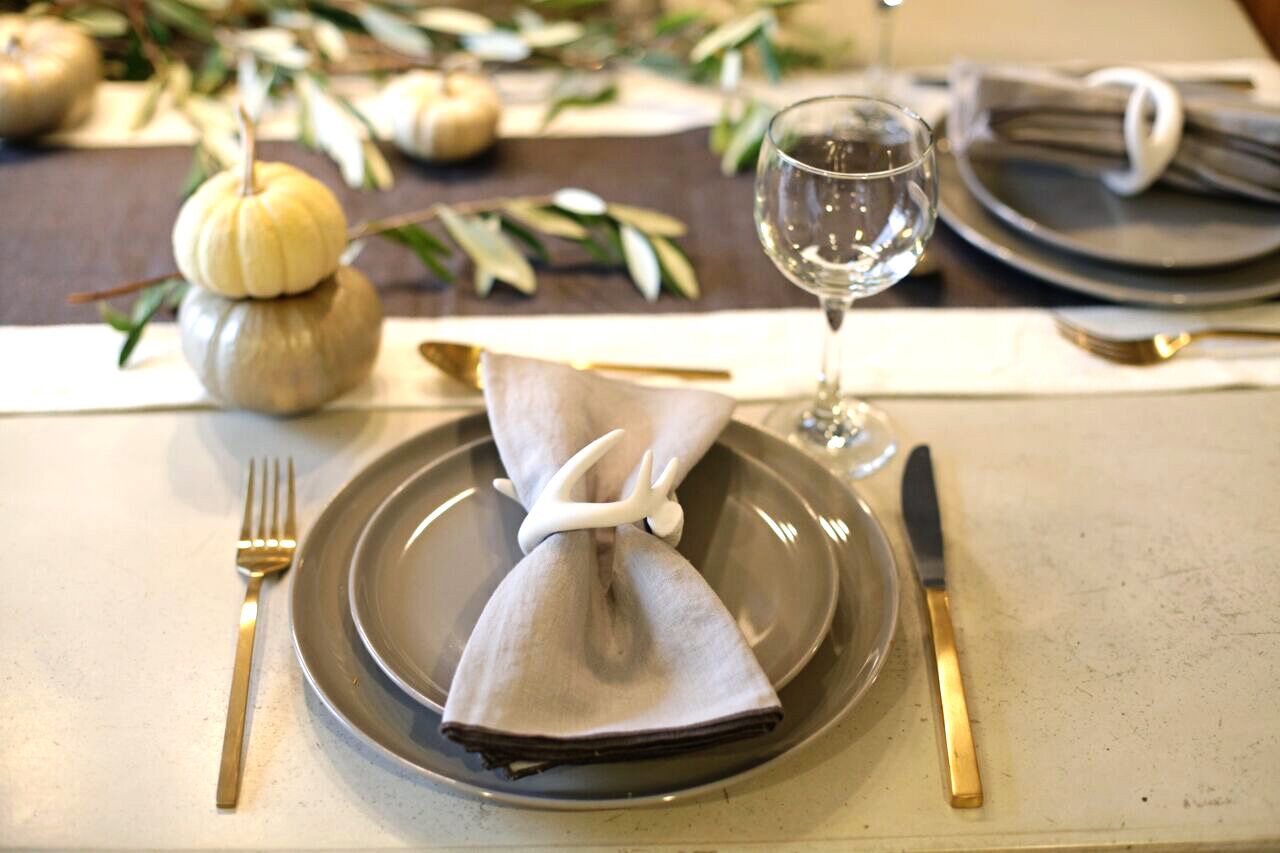 I love the tone on tone look of my place settings this year- gray on gray on gray- with gold and white. Even the shimmer of the glass adds to the sparkle and dresses it up just enough.