We love being home for Christmas!!! When I decorate for this holiday I like to keep it simple and uncluttered. I feel like even the littlest detail adds so much for the holiday.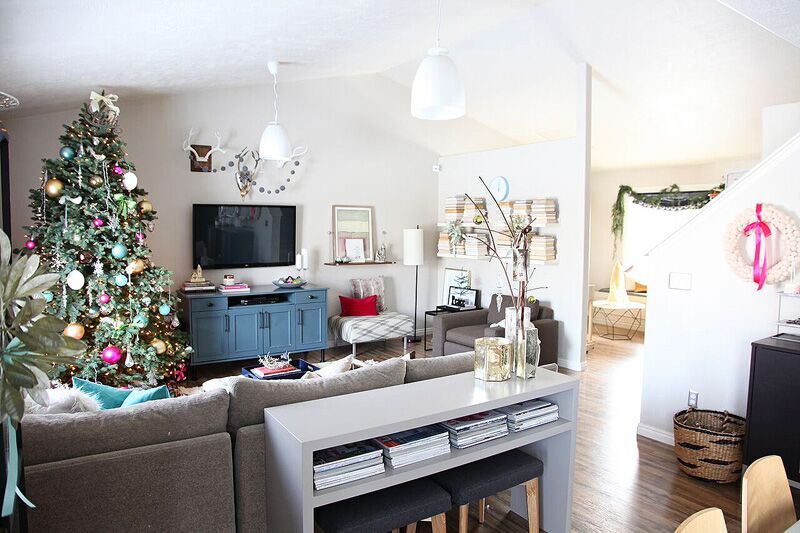 There's never a shortage of wreaths, garlands and ribbon at Christmas in my home- I add it wherever I need a pop of color or hint of Christmas.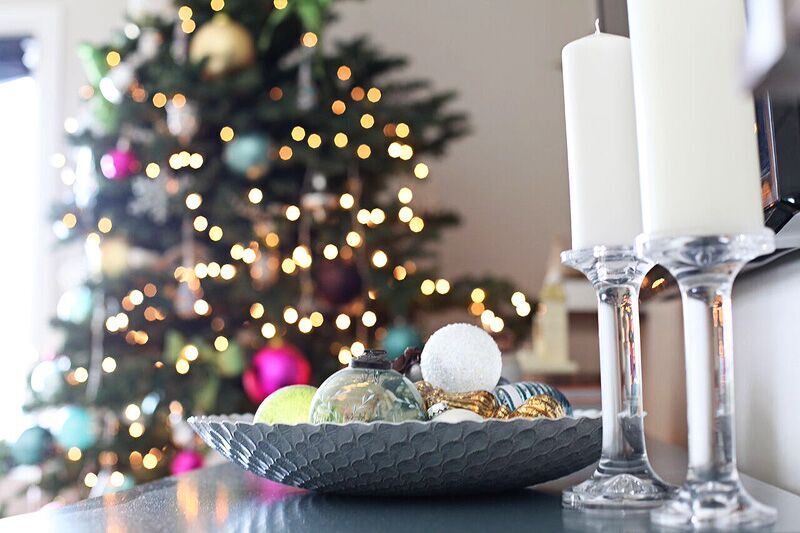 I love putting unique ornaments in bowls and jars to bring in a touch of the holiday.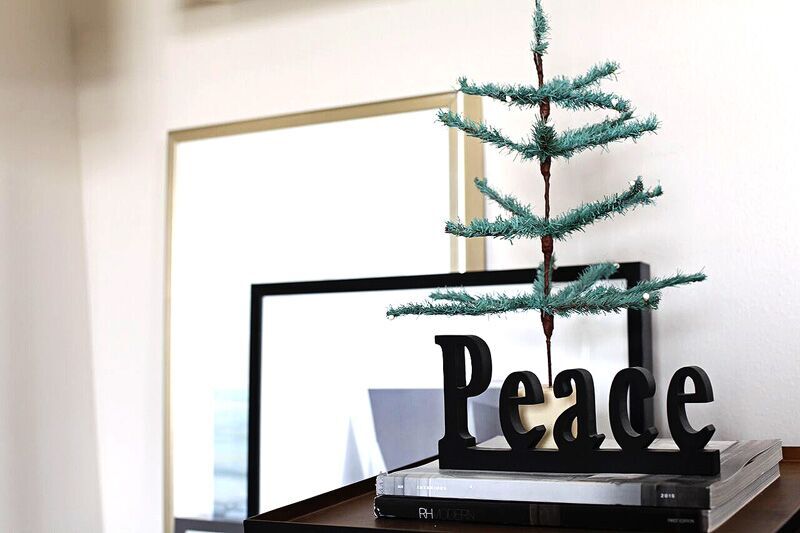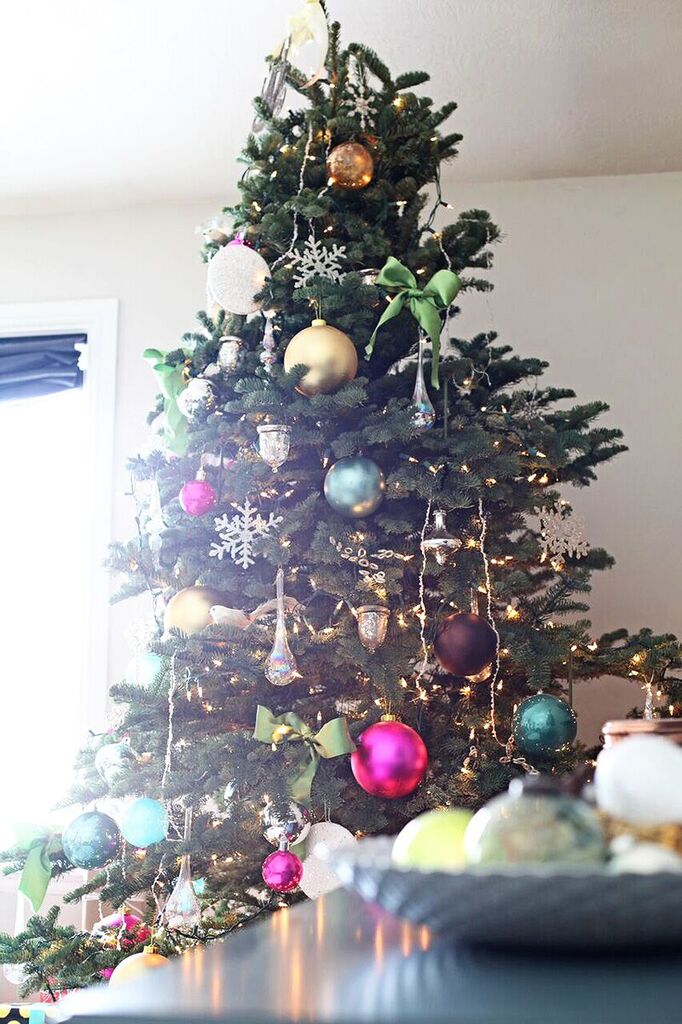 Last year I started adding touches of pink to replace the red and I've never looked back! Still loving the pink.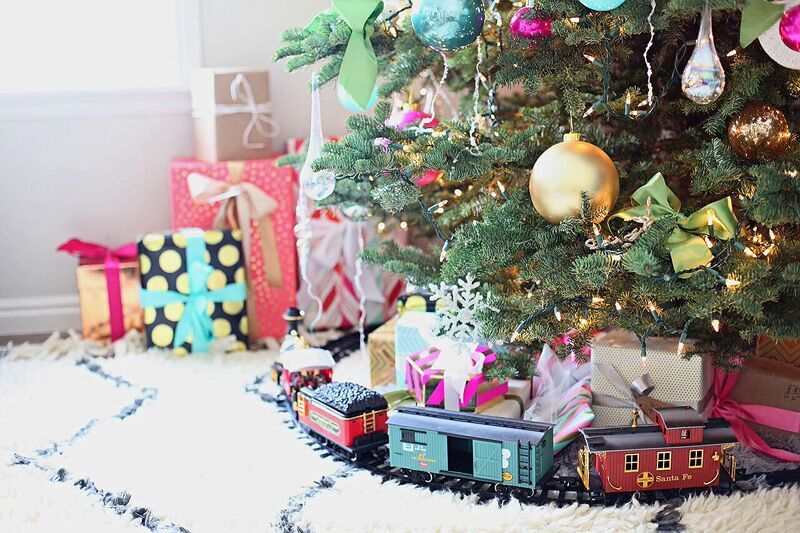 We found this train a few years ago and have loved it ever since! Our kids look forward to using it every year.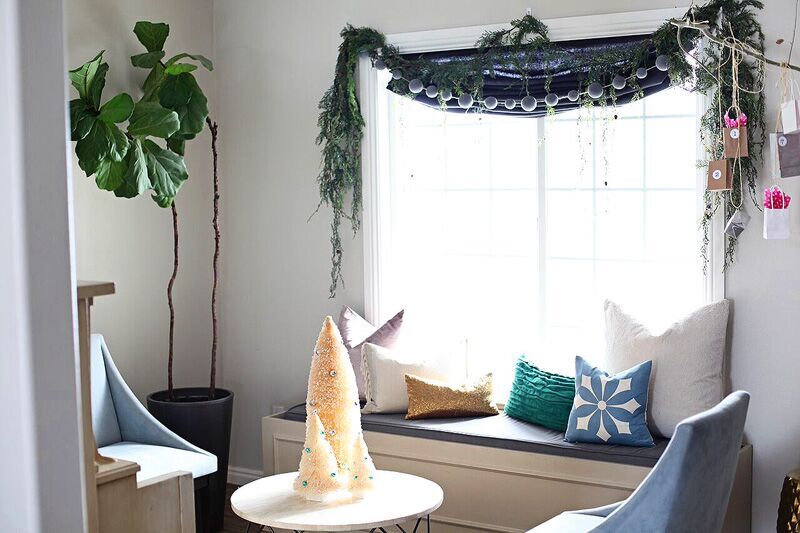 Another one of my favorite things to decorate with are mini Christmas trees- I pretty much collect them.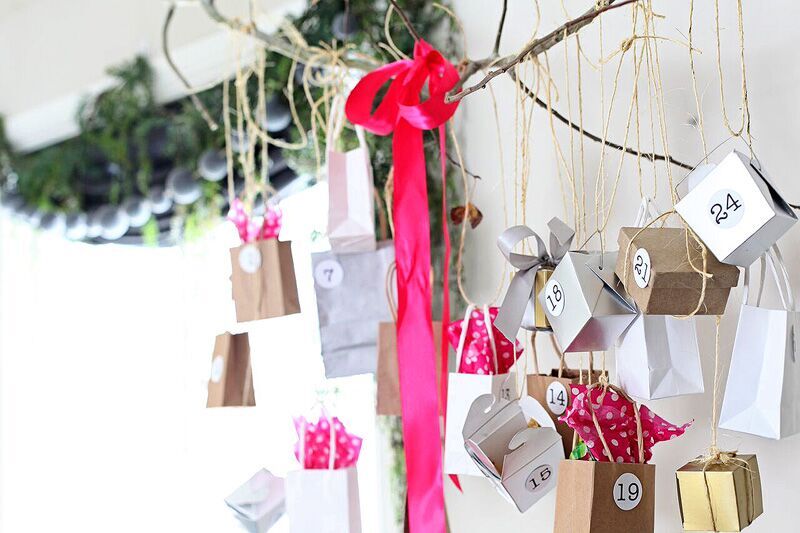 I love how the advent calendar turned out this year. Filled with treats, notes and small toys, the kids get excited to open their package every morning!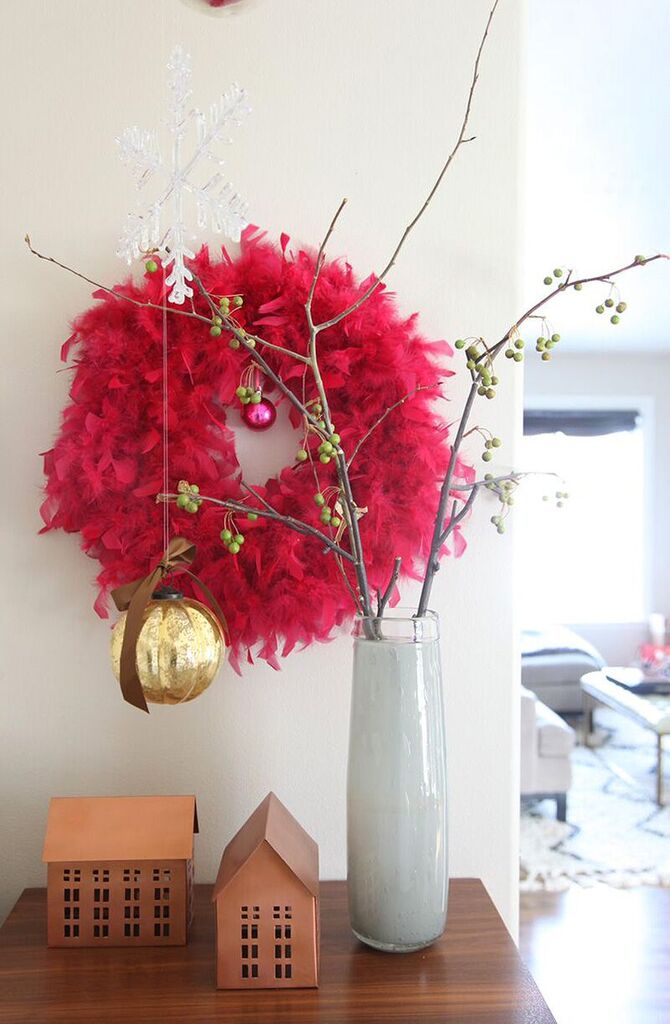 A pink feather wreath? Why yes! Of course I had to have this as soon as I saw it!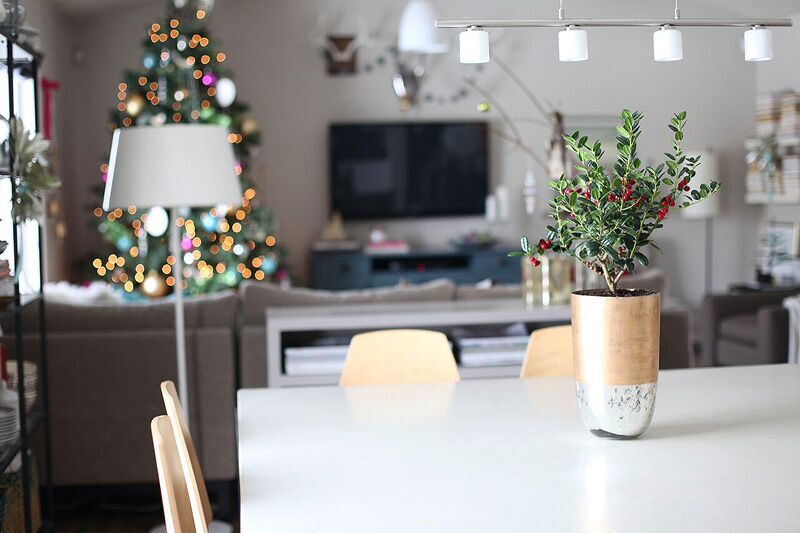 I'd never seen a real holly plant until this year. What could be more Christmassy for a table centerpiece??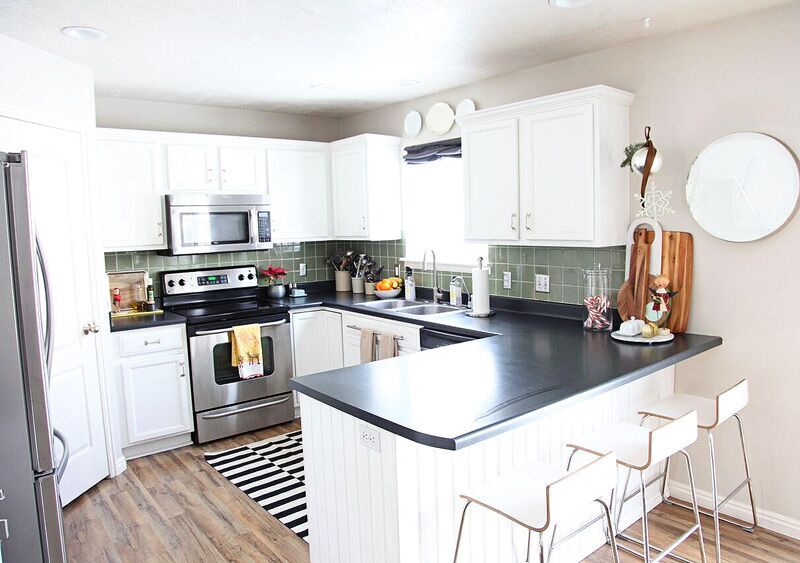 I only add subtle touches of Christmas in the kitchen but for me it's just enough.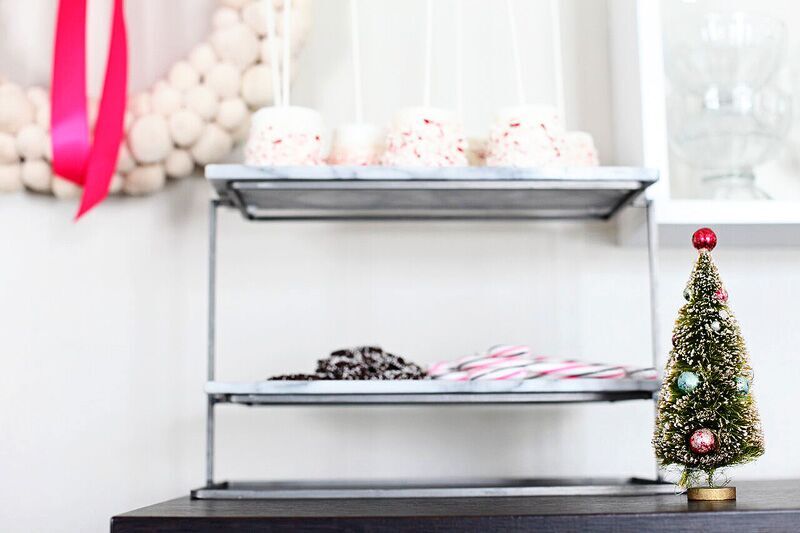 I always leave a tiered stand out on the buffet for treats I bake or receive so they get eaten!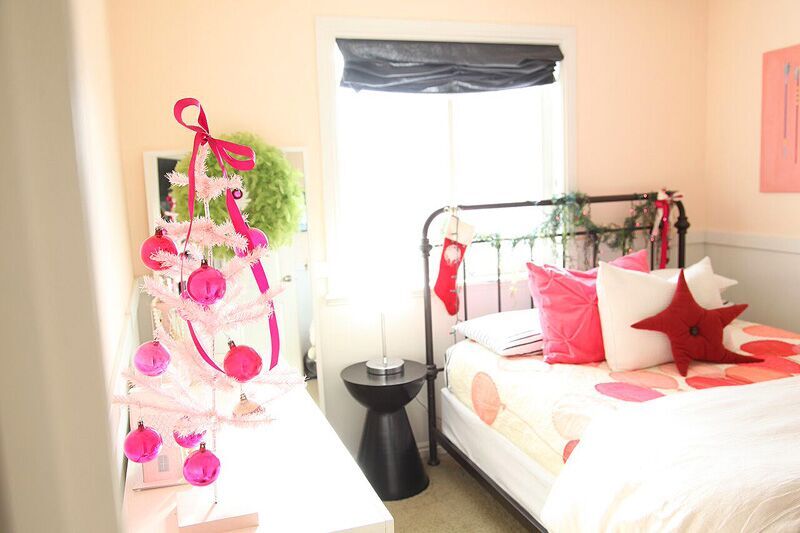 I add a touch of Christmas in each bedroom- but the girls' room is my favorite!!