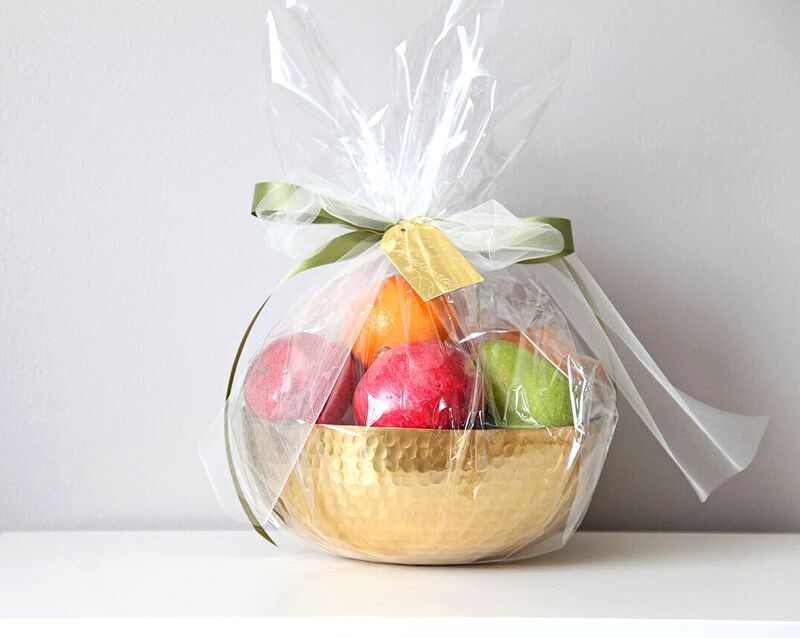 Some years I don't have time to bake or DIY something to give out as Christmas gifts to neighbors, friends and clients. This was one of those years!! So this year I came up with some easy gift ideas that look well put together and most people could enjoy.
I found this great gold bowl to put festive colored fruits in to give to clients and friends. I love that they can eat what's inside but still have something pretty to use afterward.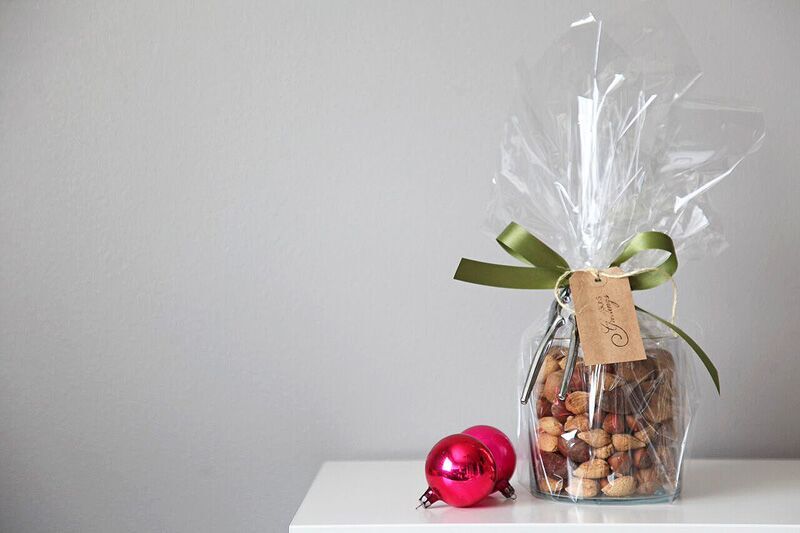 When I was a kid we always had a bowl of nuts sitting out at Christmas with a nutcracker. I loved cracking the nuts to get the goods inside and I think they are great for displaying as well.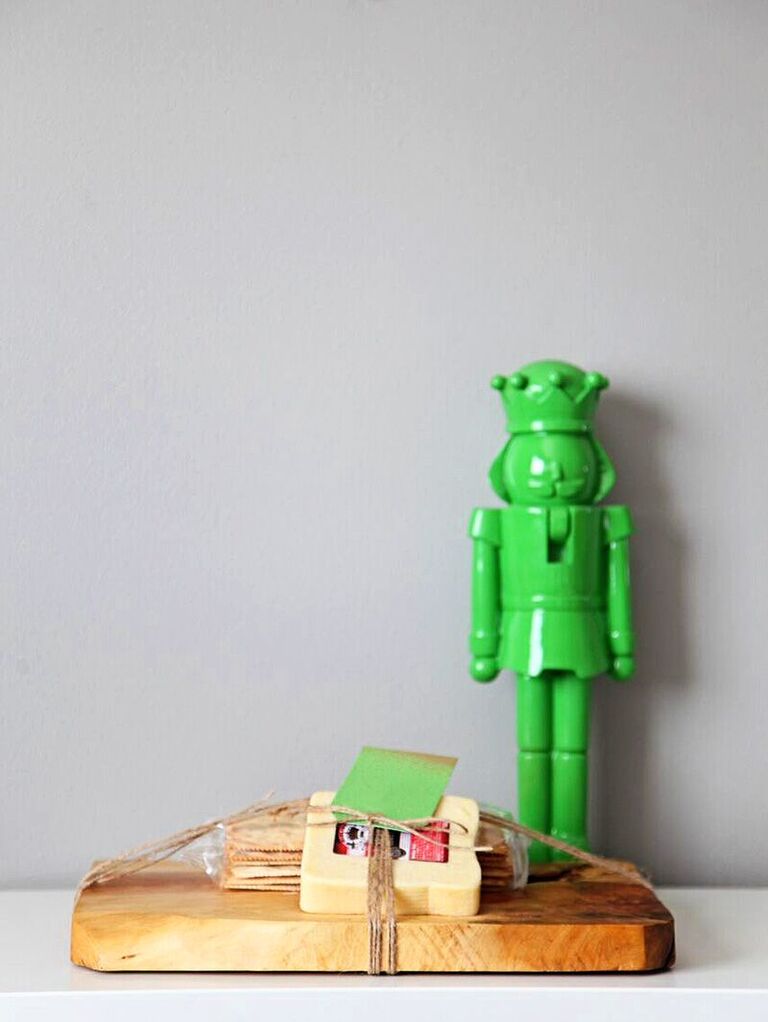 These cheese and crackers are my favorite right now- Havarti cheese with Rosemary crackers from Trader Joes – so good! I tied them to a pretty cutting board for the perfect savory gift.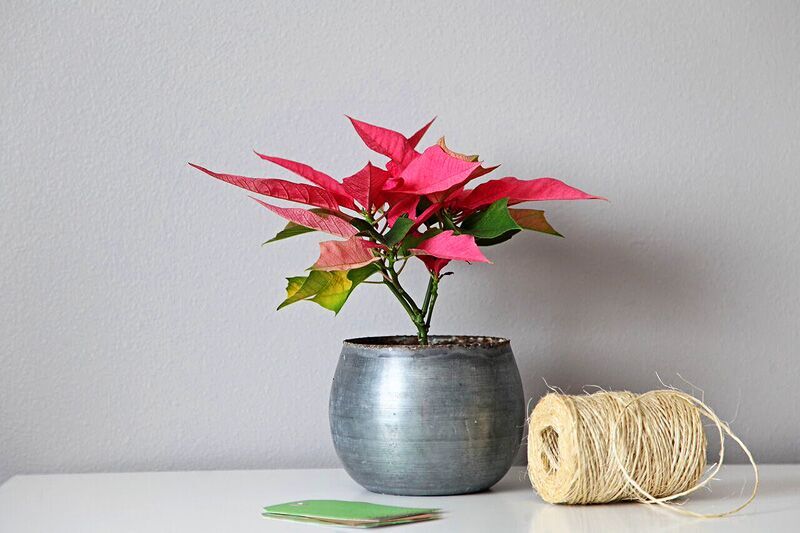 Sometimes I don't want to give food as a gift. I found these cutest tiny pink poinsettias and potted them in a cute pot. Something small that can easily be displayed in any home during the holidays and a cute pot to use for a small plant later.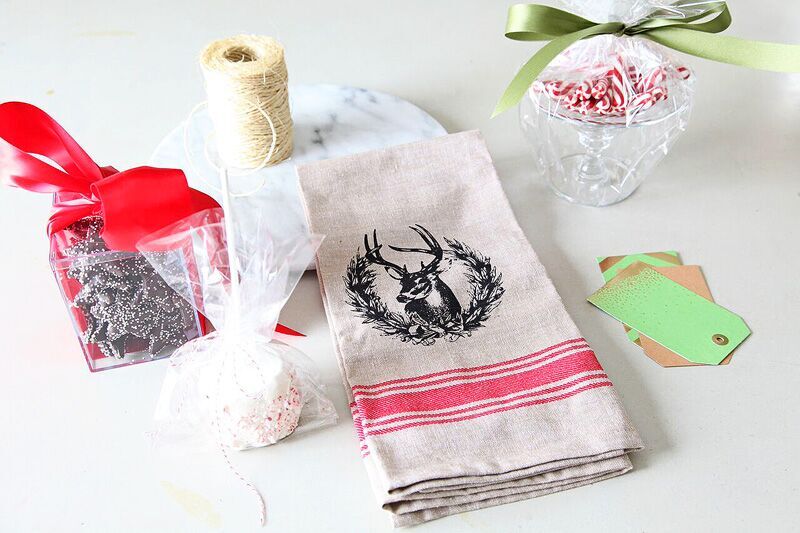 Smaller simpler gifts are great for teachers and kids friends. Here I boxed some star shaped dark chocolate shortbread cookies in a cute clear container from The Container Store. These small candy cane sticks are in a decorative glass dish that can be used after the holidays to hold small candies. Christmas towels are one of my favorite small gifts to give because they're fun to display at Christmas.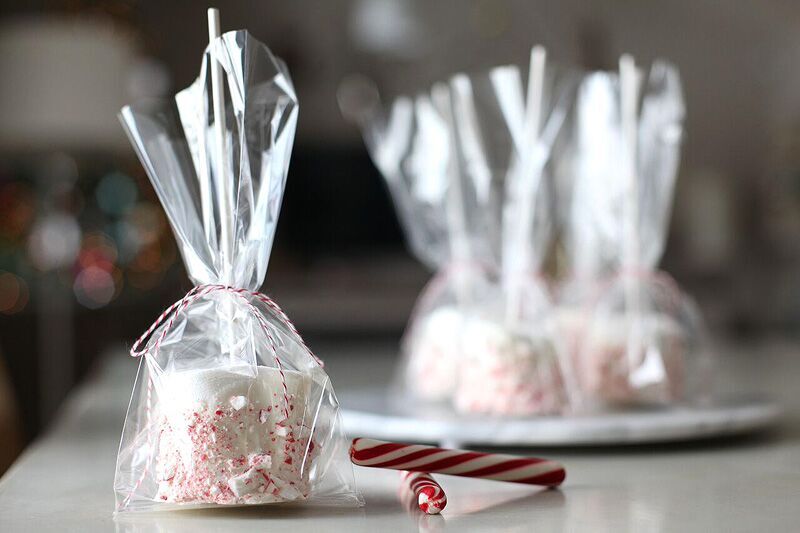 This small treat was so easy to make. I dipped large marshmallows in melted white chocolate and rolled it in crushed up candy canes. So cute and so delicious!