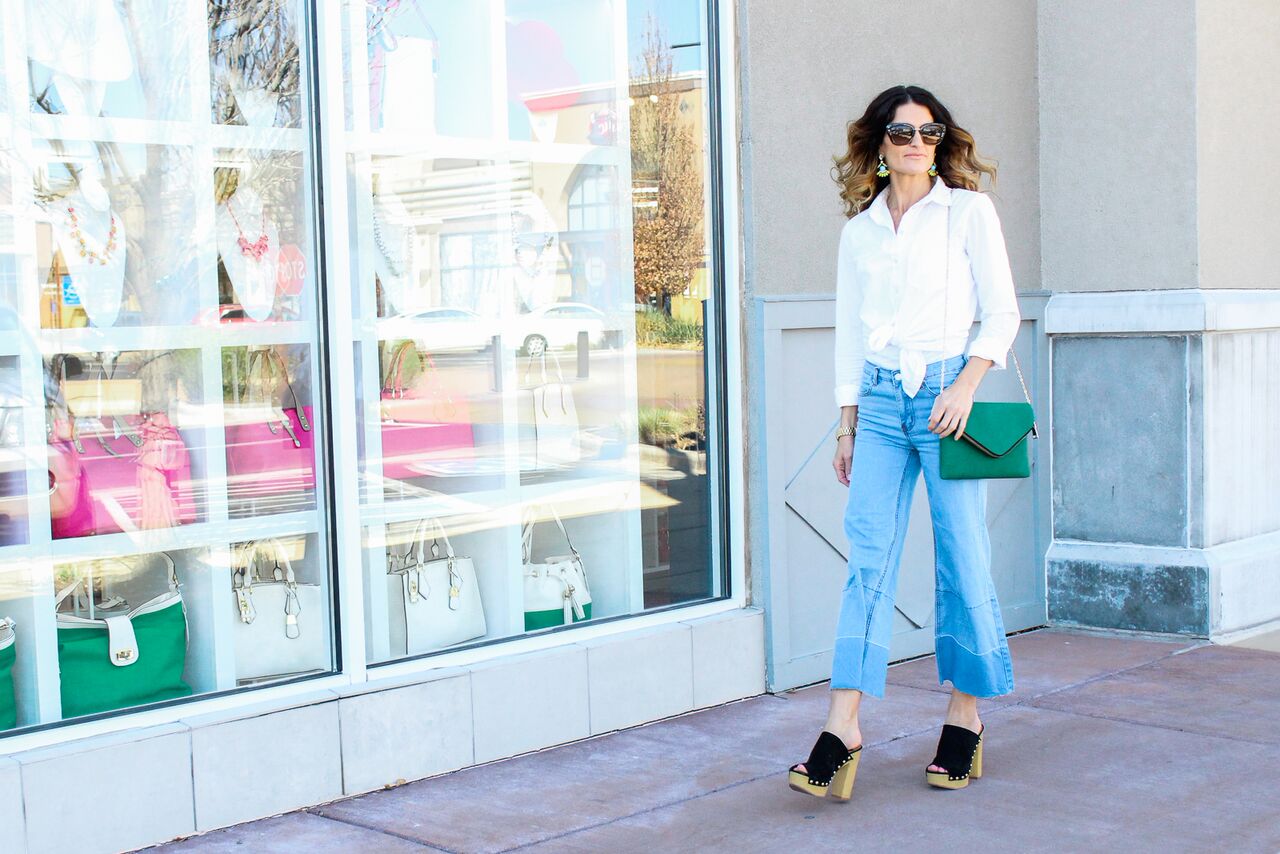 I'd been dying for pants like these and I finally found the perfect ones at Soel Boutique. Their new website makes it simple to buy any of their fabulous pieces. The pants are lightweight, stretchy and SUPER comfortable. I love their versatility since they can be dressed up or down. This look is more dressed up by adding a high heel clog and simple collared white shirt.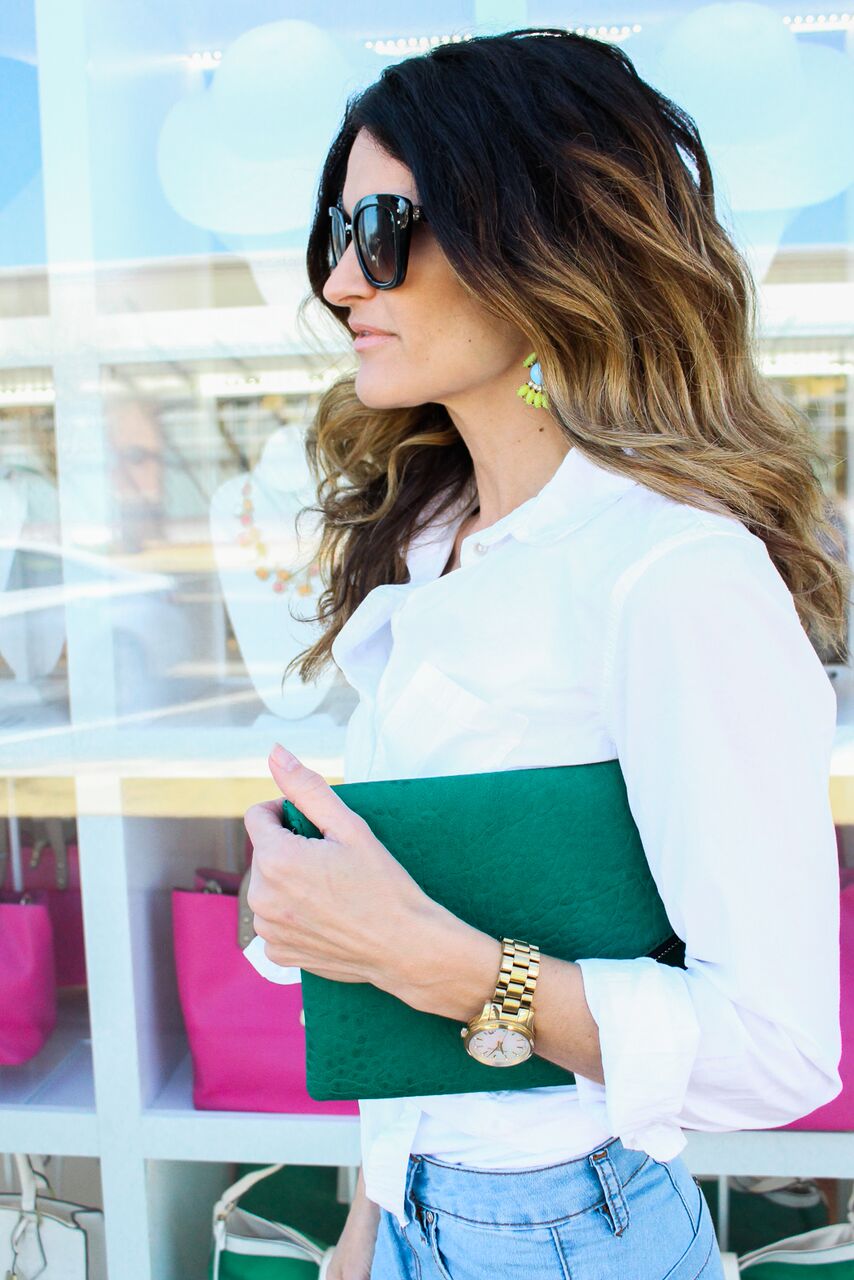 The waist sits at the perfect height- not too short and not too high. Adding jewelry and a clutch with this outfit makes it a little more fancy.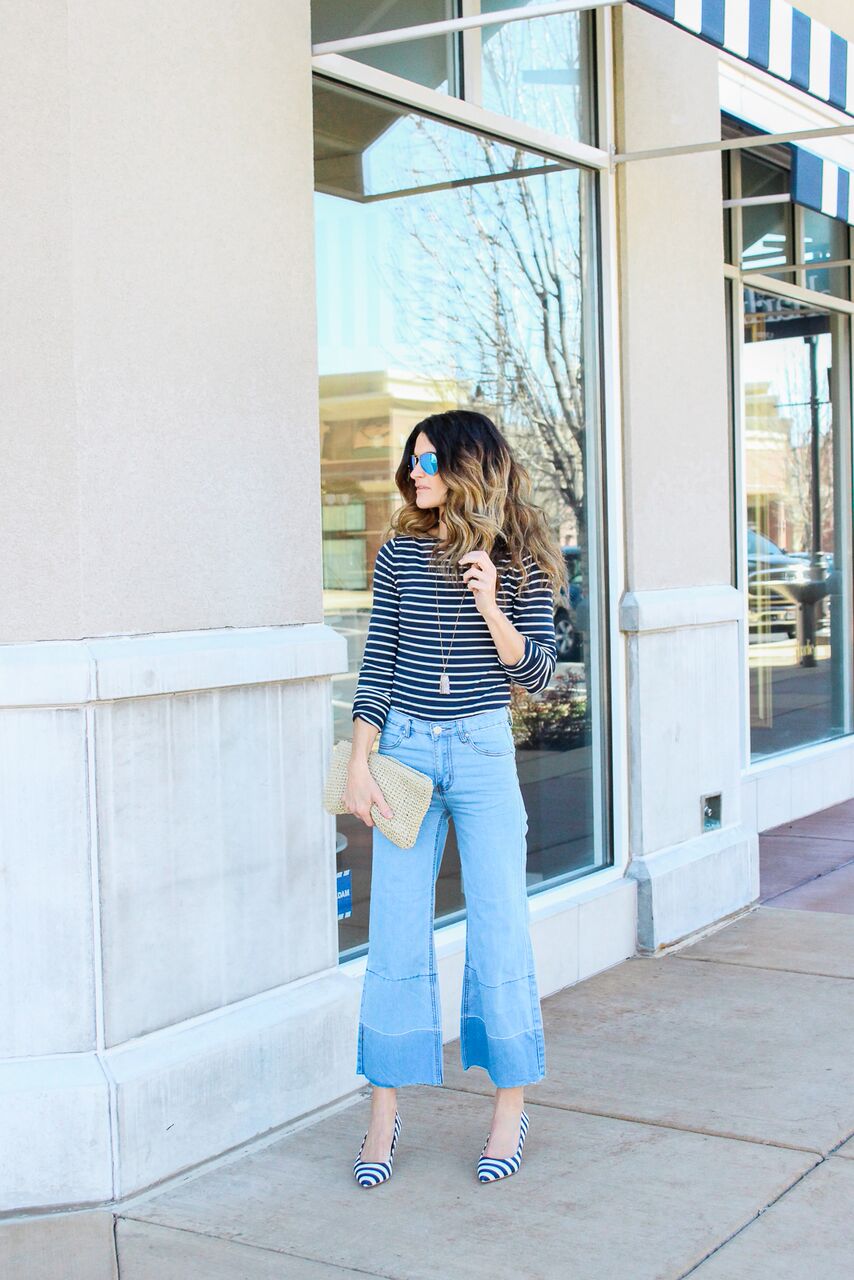 The pants work great with a low heel- love this outfit for an everyday look- you can never have enough stripes!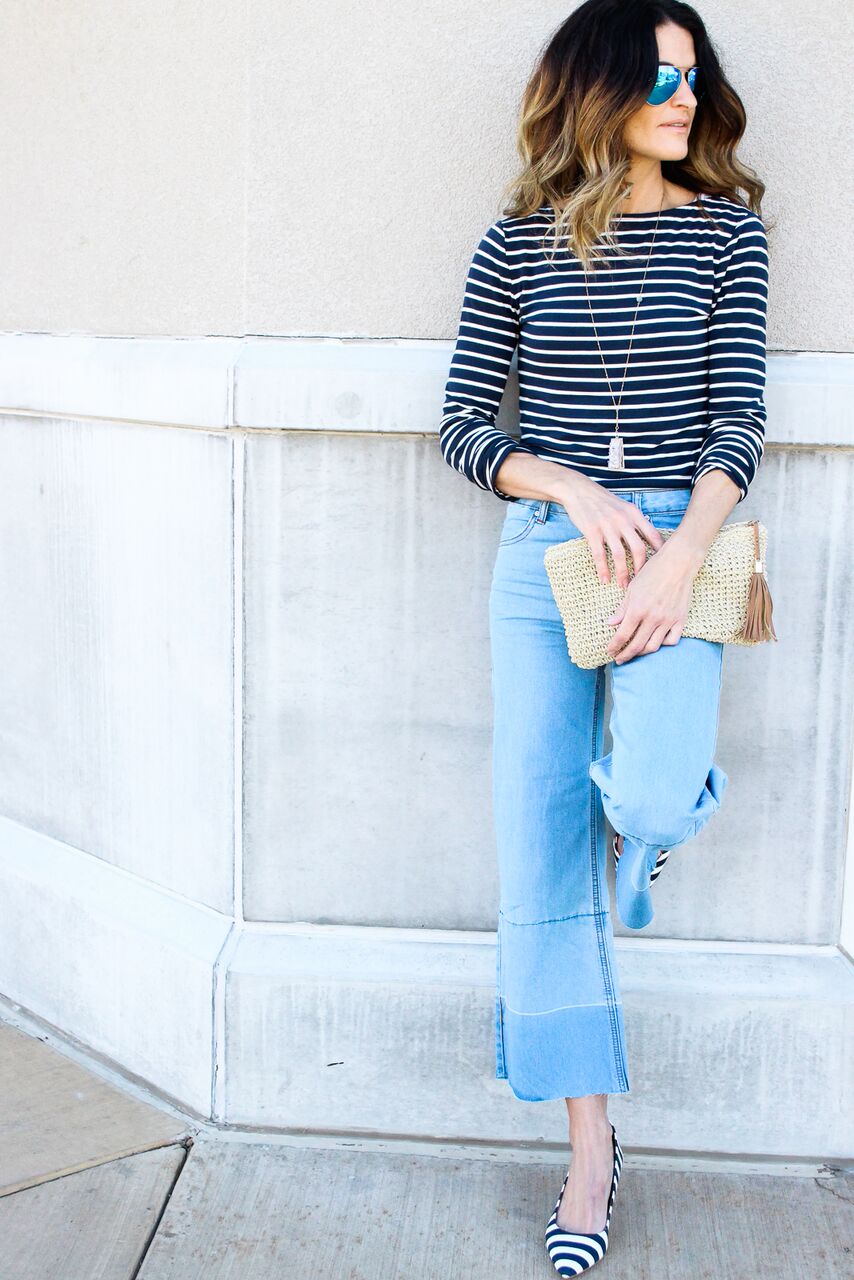 Finally, totally casual might be my favorite look with these cropped denims.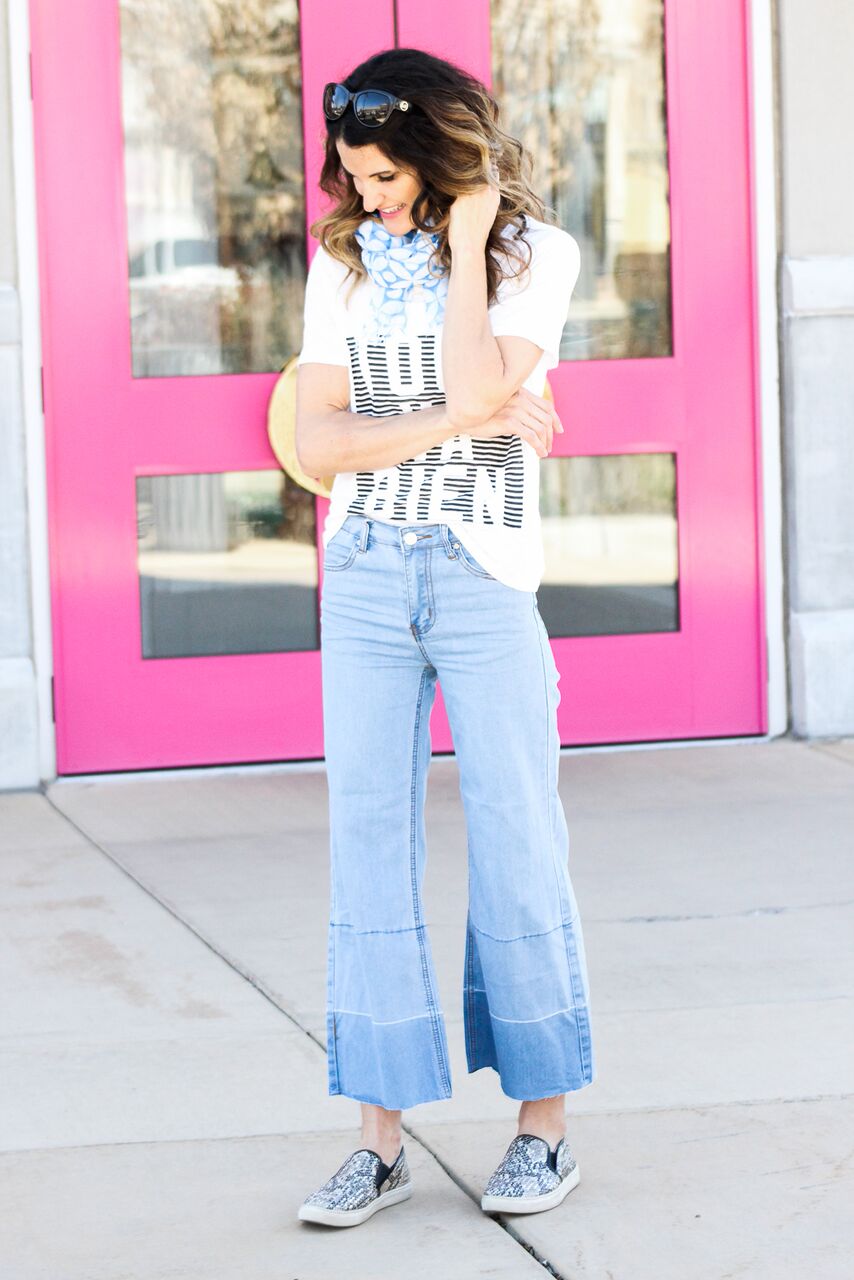 Tennies and a tee work great with them. Can't wait to make good use of these this spring and summer with how comfortable and versatile they are!!