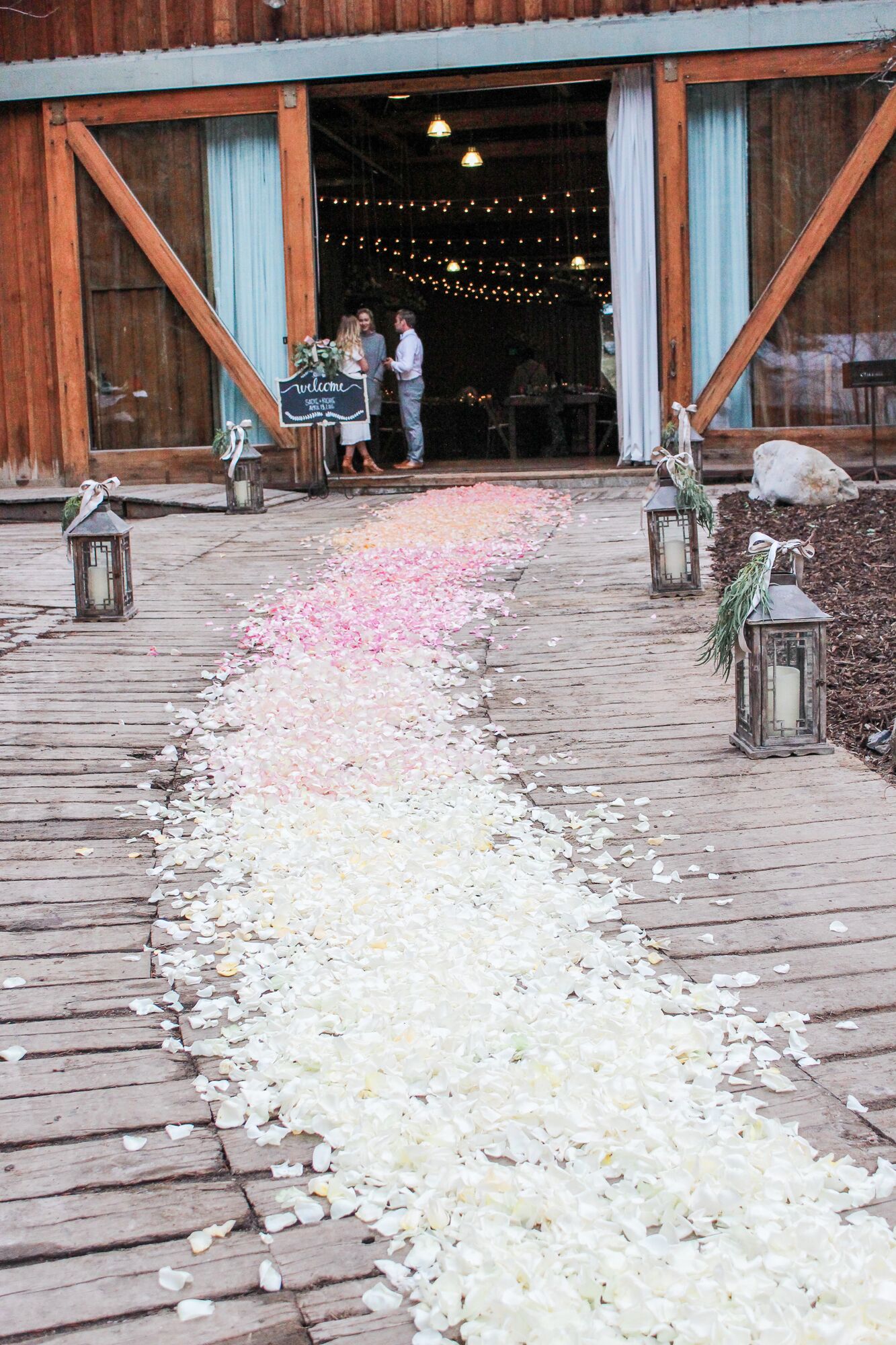 This ombre rose petal path was the perfect way to greet the bride and groom- as well as their guests!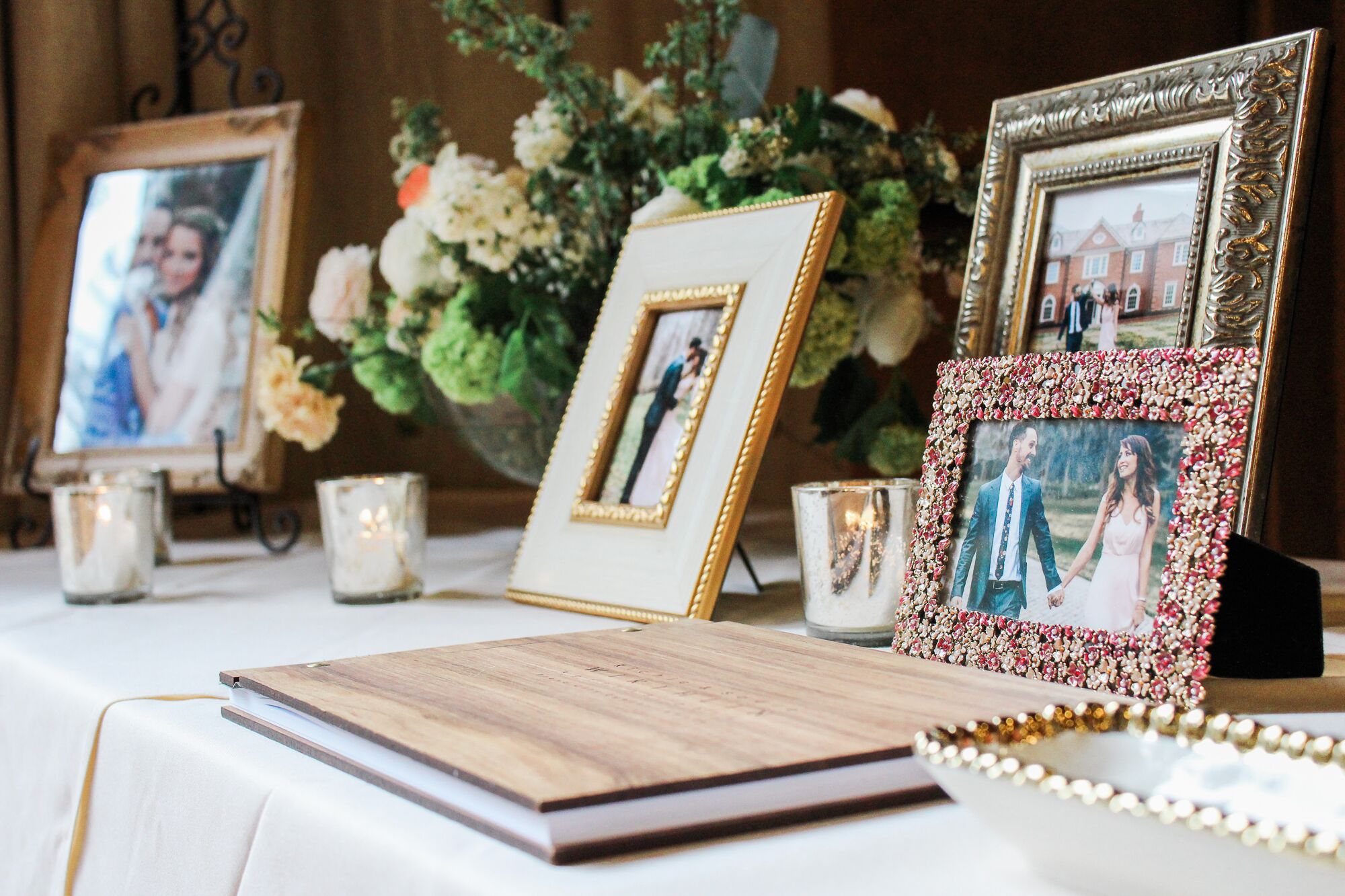 A custom wedding book and some photos of the couple made a simple and elegant display on the entry table.
These florals by FlourishbyKay were the perfect combination of neutrals and greenery.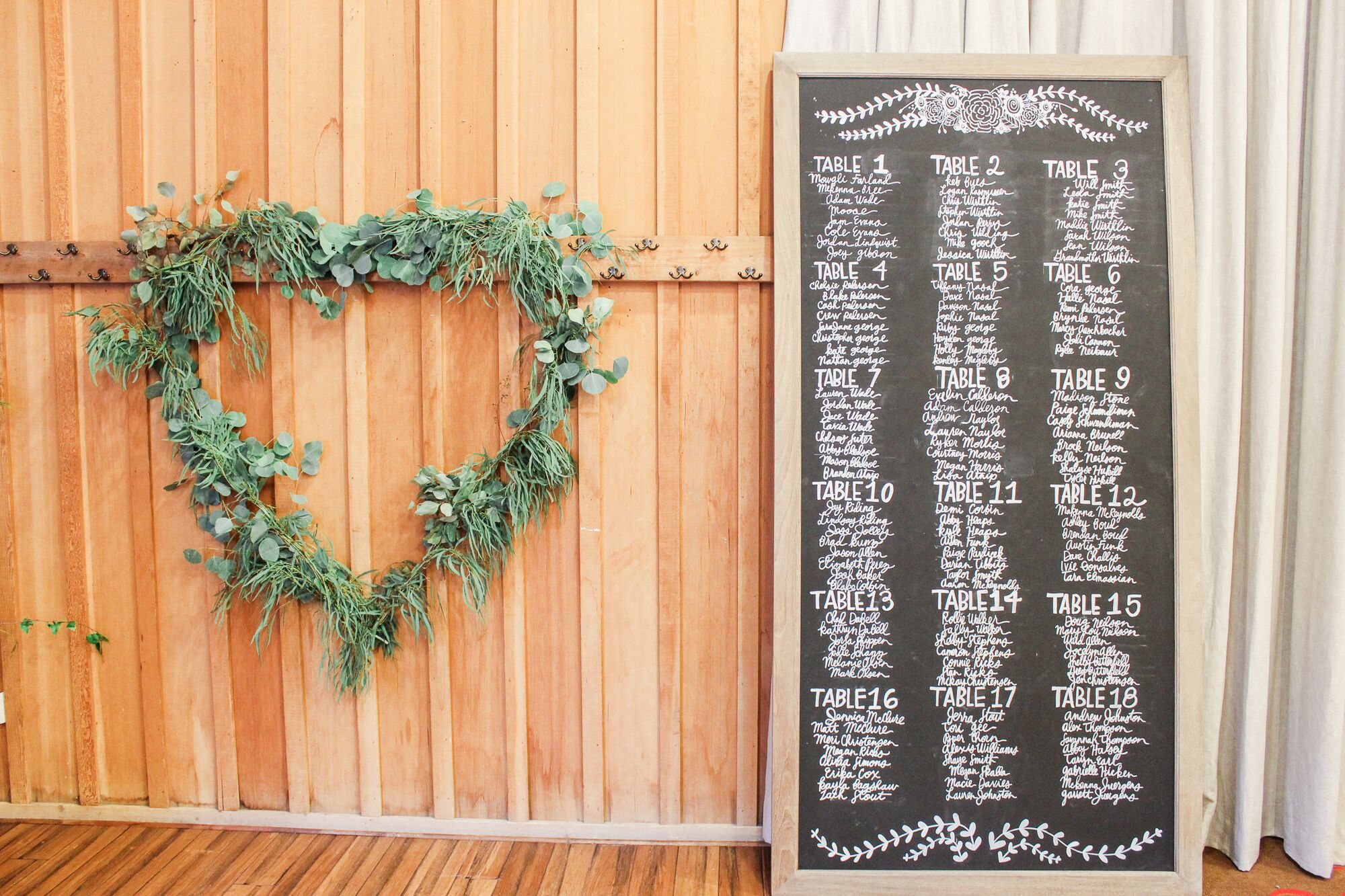 Guests were encouraged to take their polaroid photo in front of this greenery heart backdrop upon entering. Each guests name was hand written in chalk on this giant chalkboard- loved this personal touch!!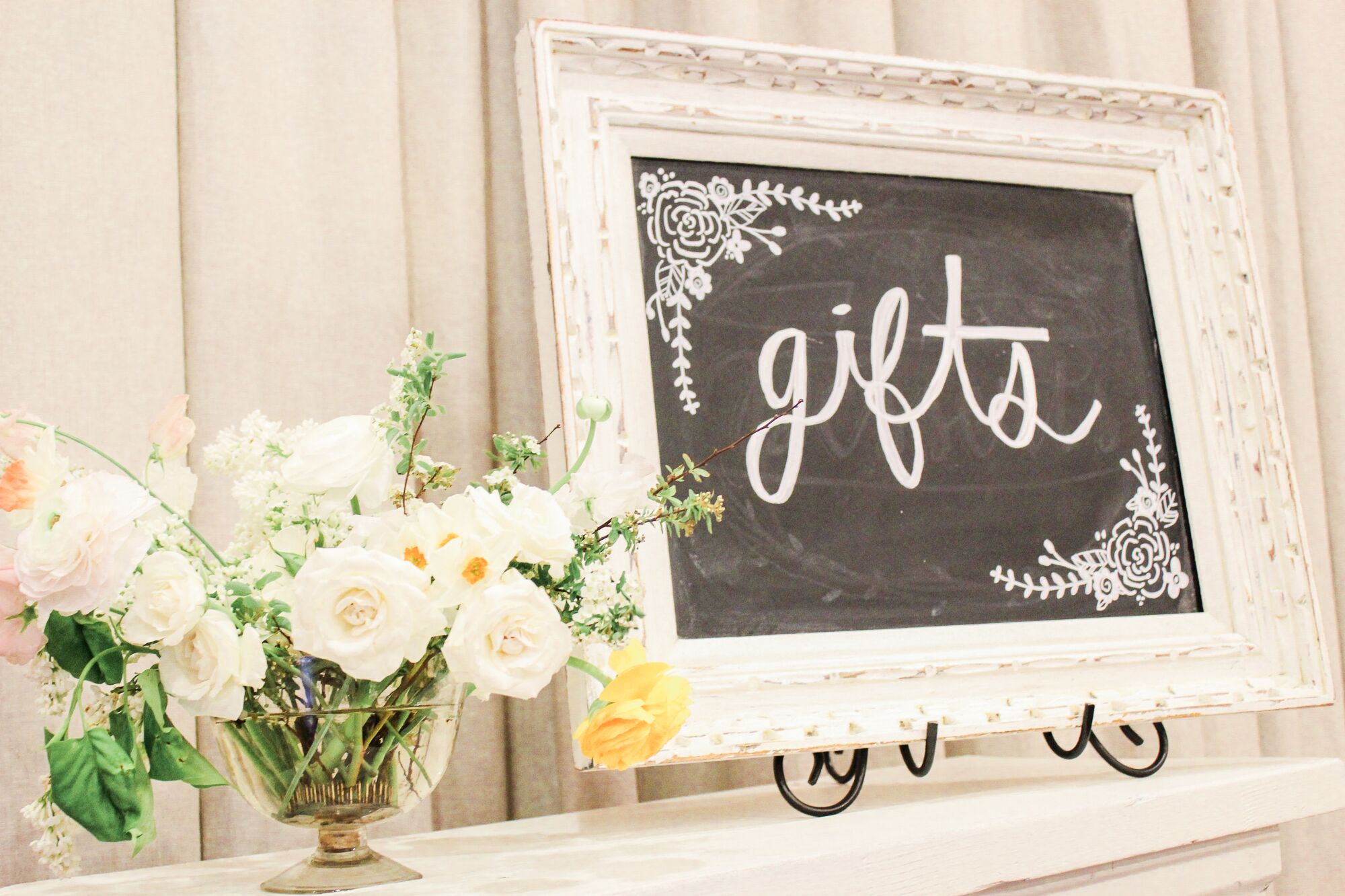 Eucalyptus garland centerpieces, lighted strands on the ceiling and hanging wood platforms with florals by FlourishbyKay gave a rustic and celebratory feel. Loved the wood tables and chairs to carry out the Sundance feel throughout.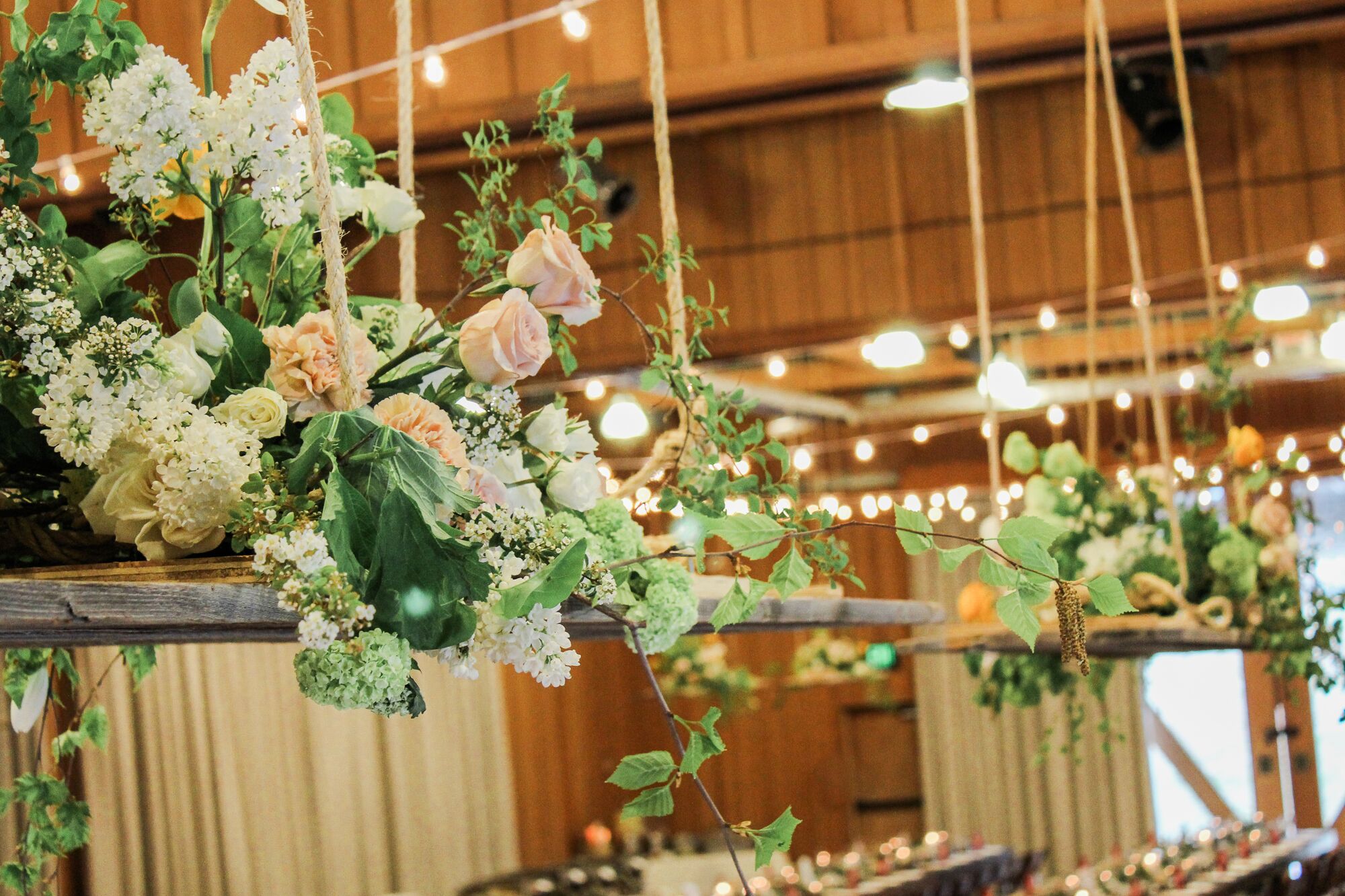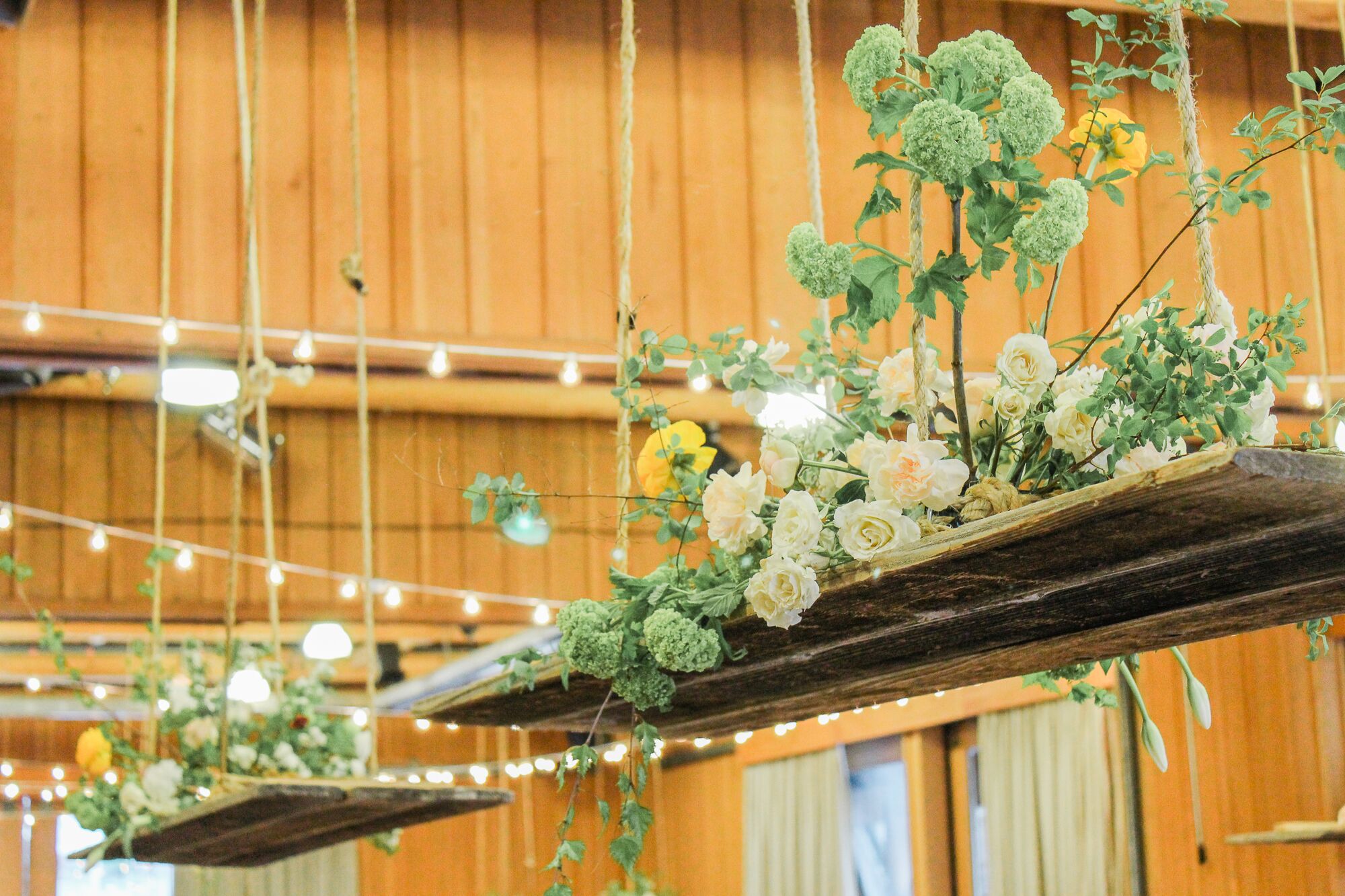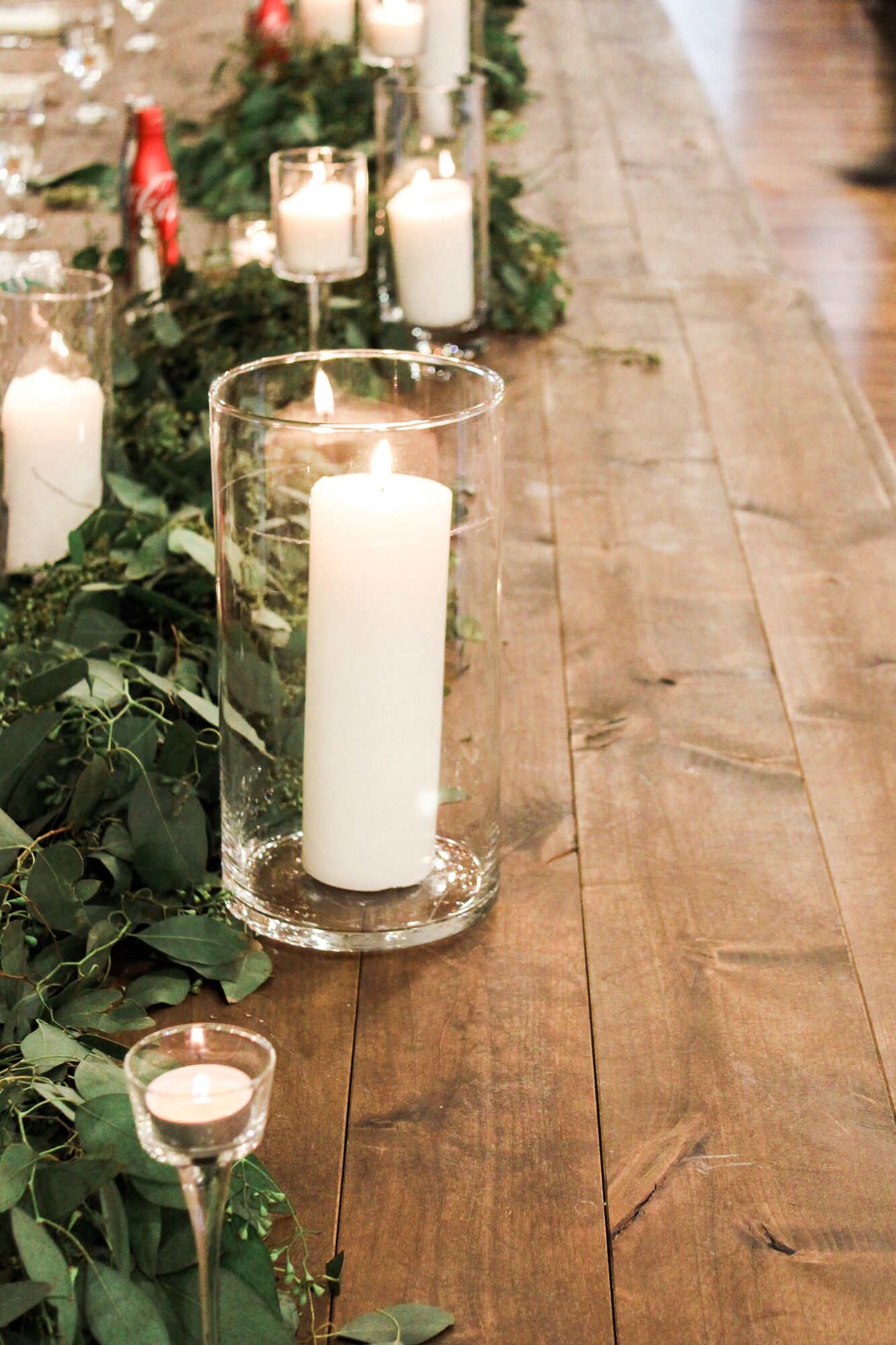 Candlelight and cokes- 2 requests from the bride and groom for the tables!!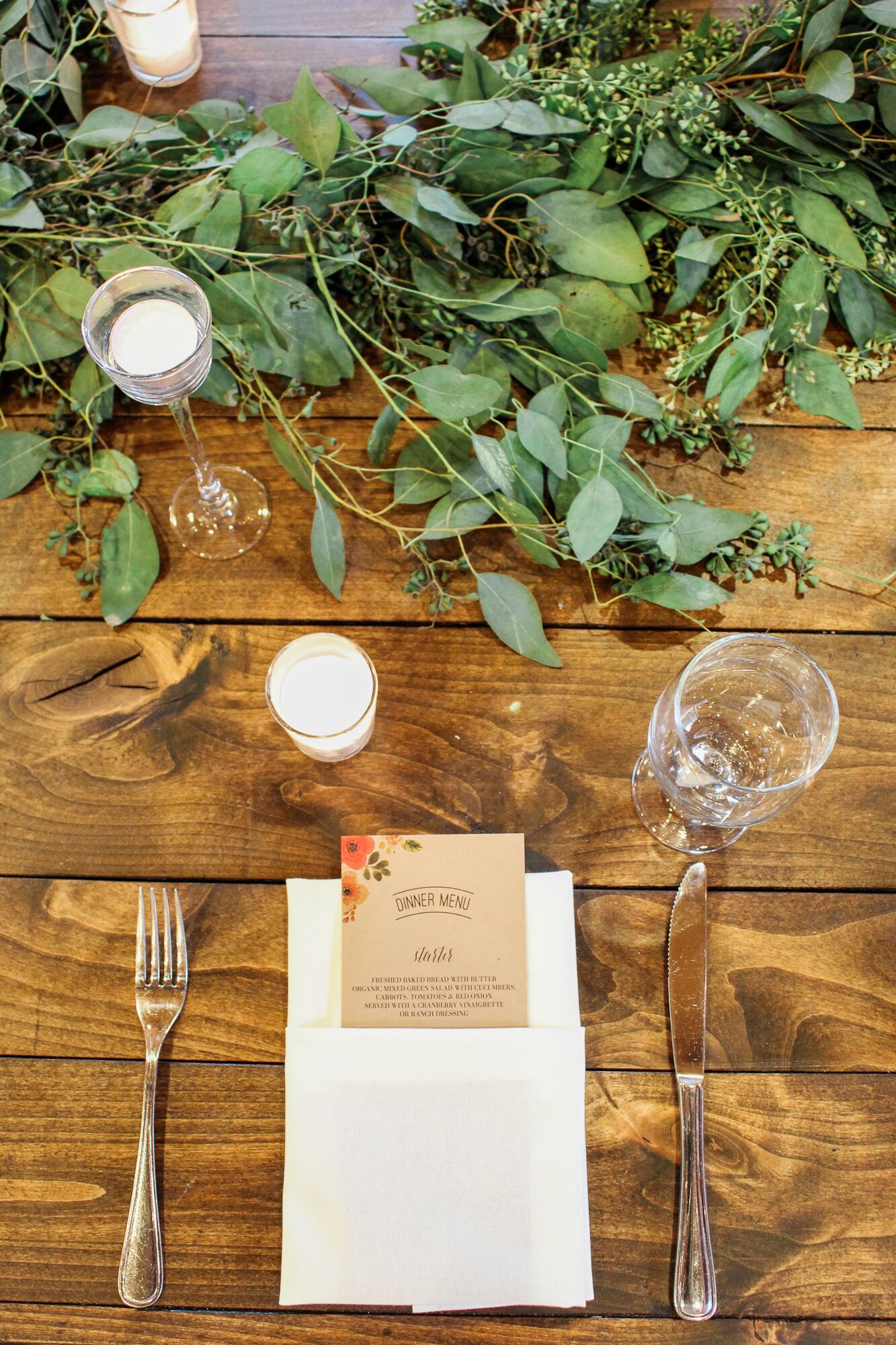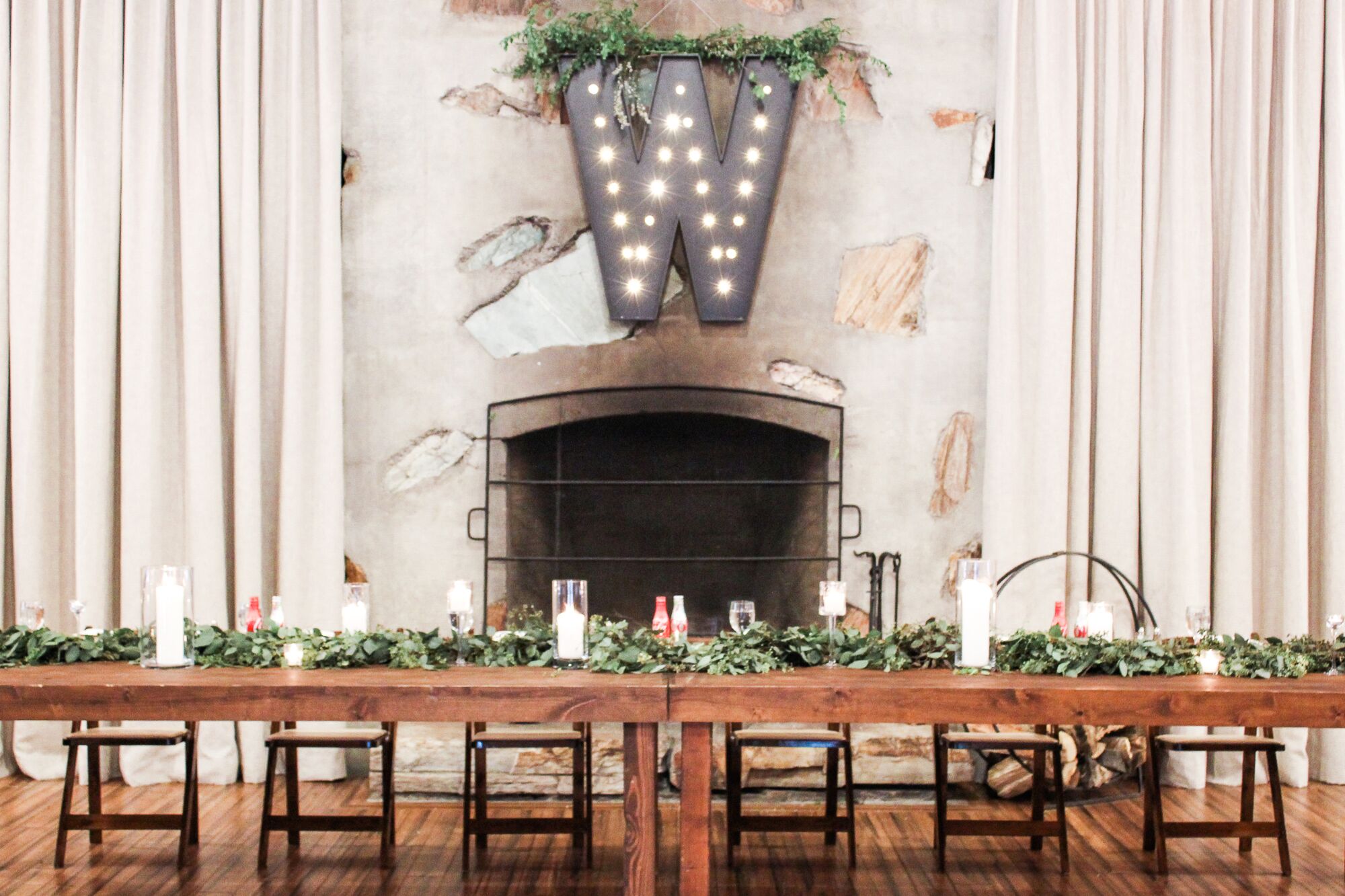 A large, lighted W above the head table was a simple addition to mark this table theirs.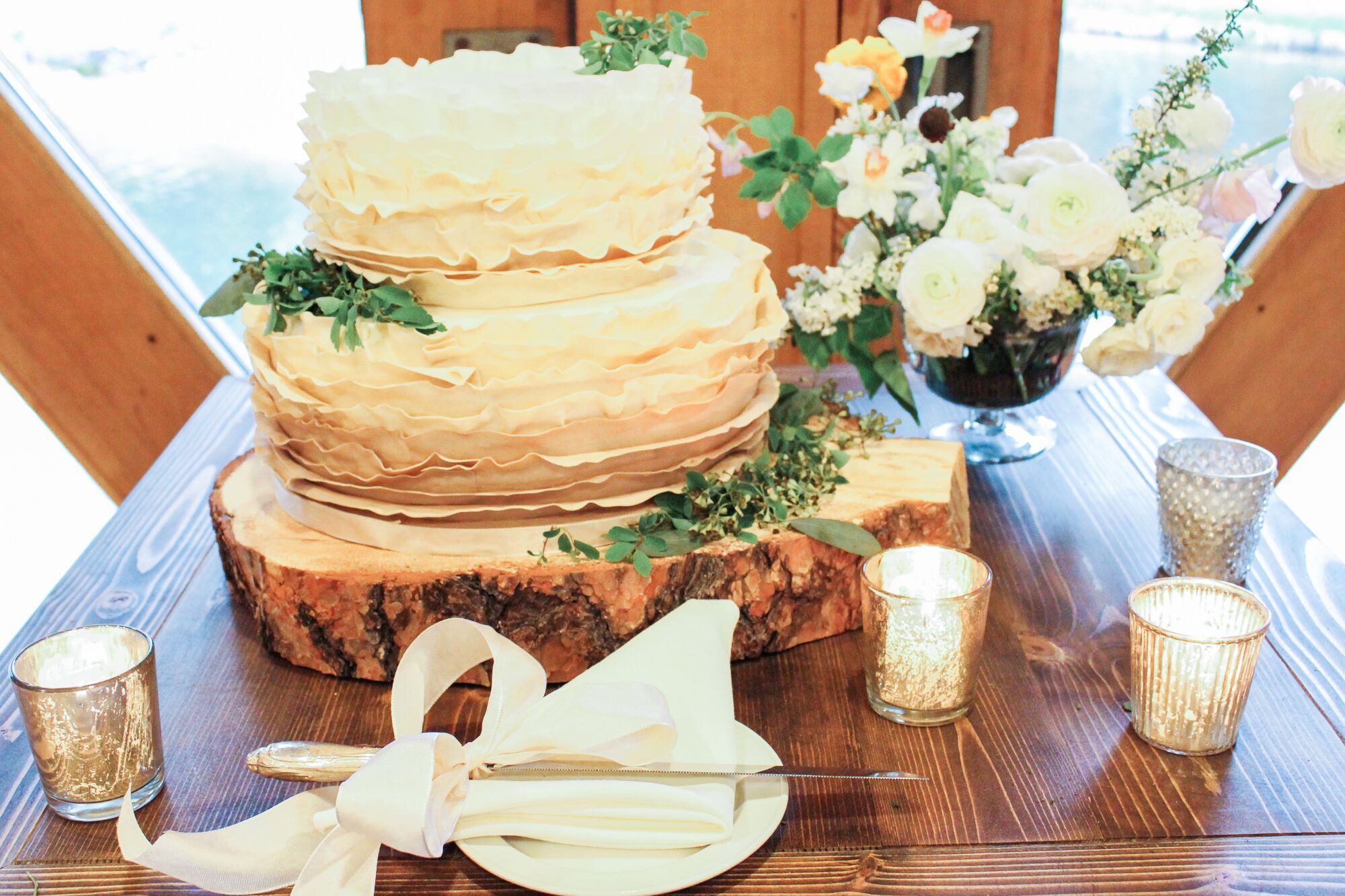 This ombre ruffled cake on a large wood stump was the perfect rustic, elegant look we were going for.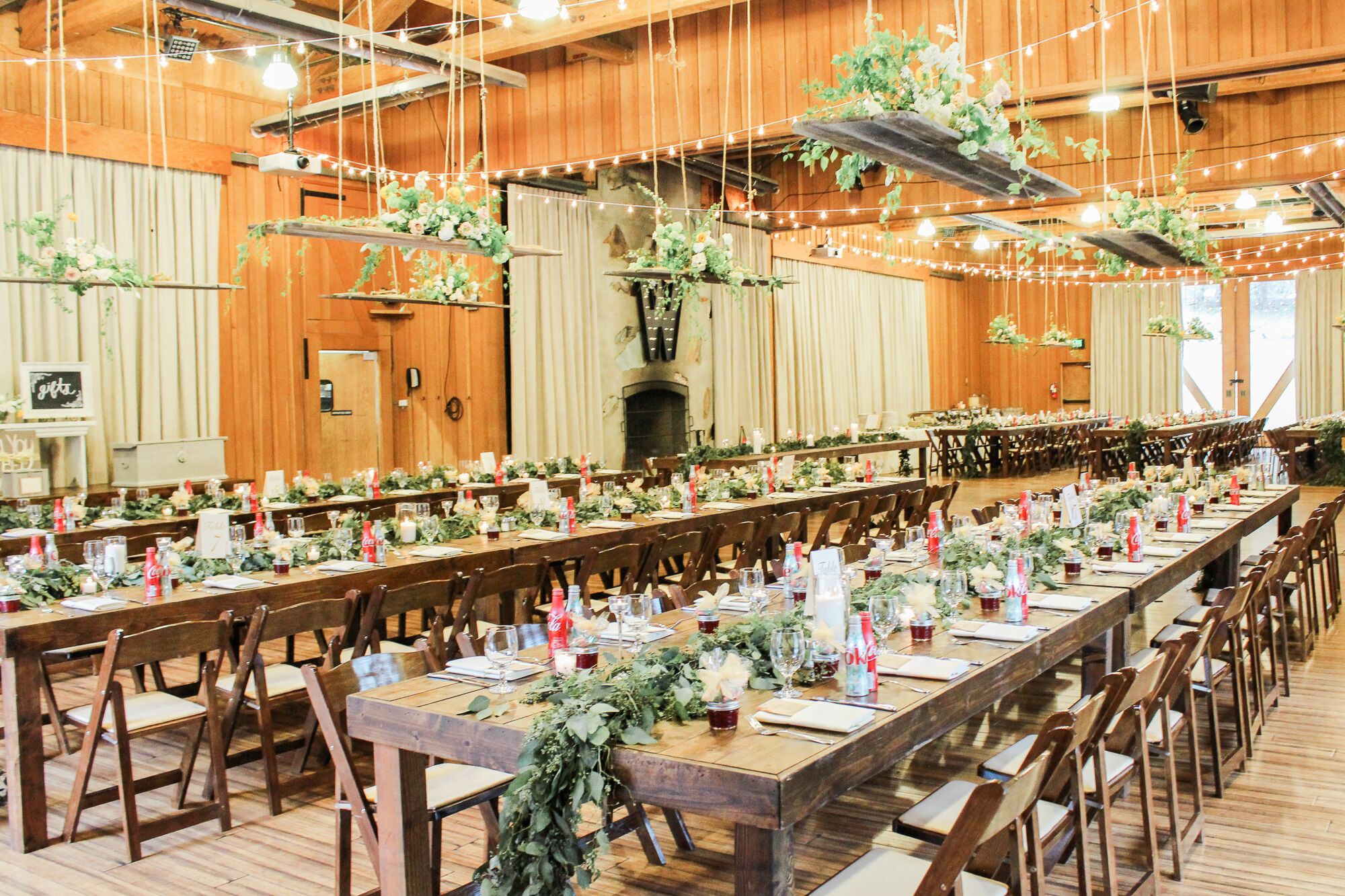 Such a beautiful night…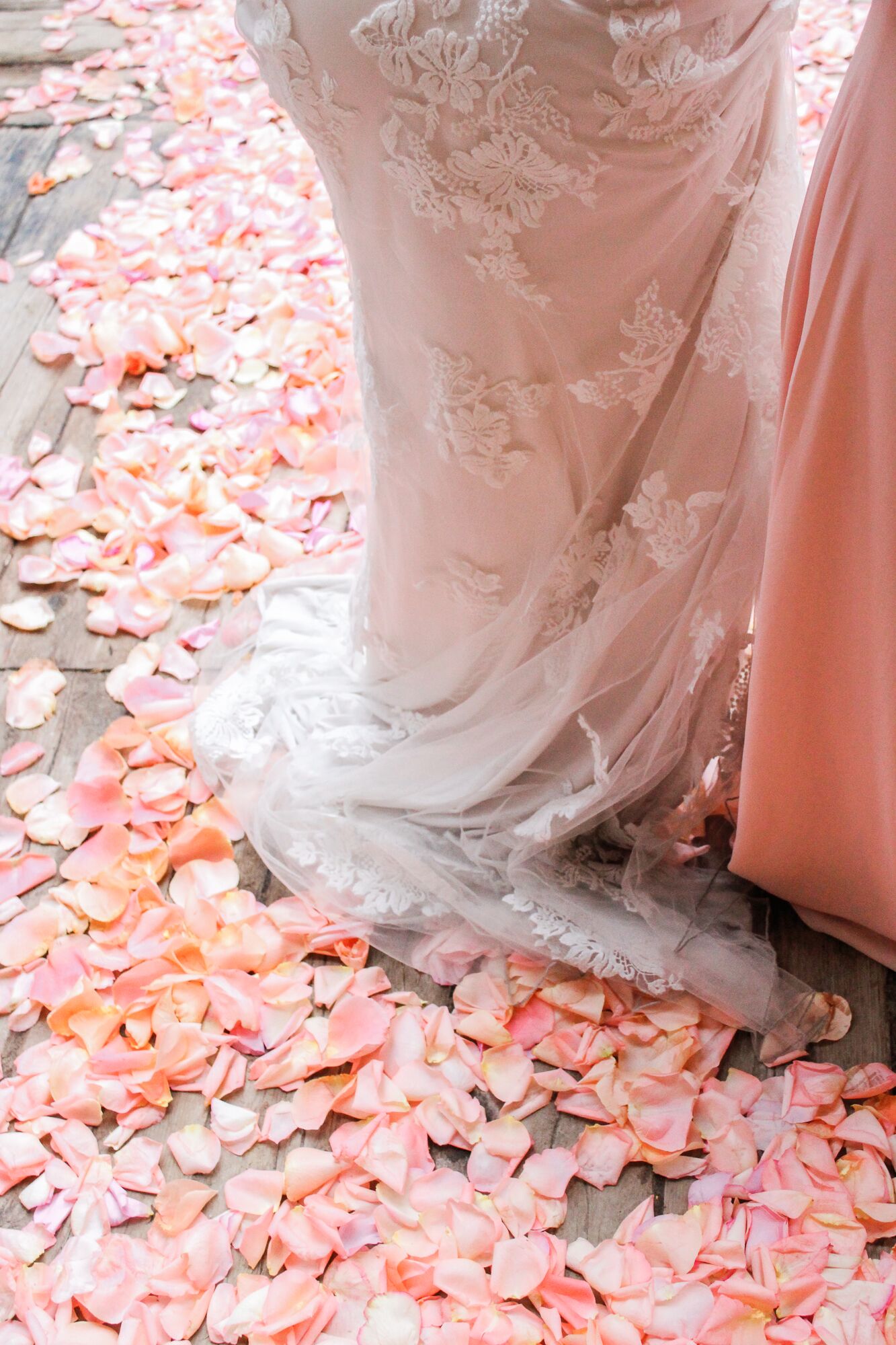 and stunning bride!!!