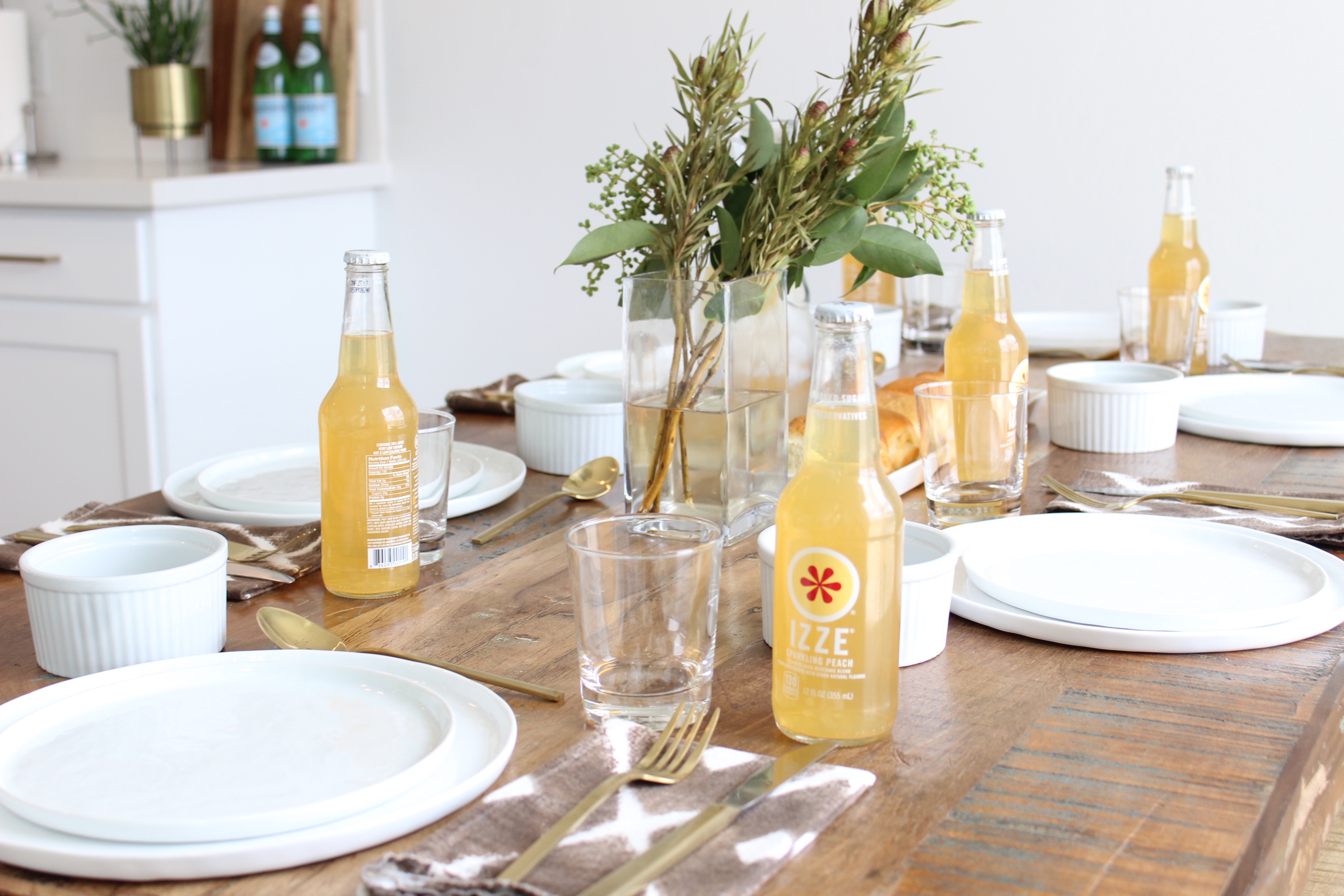 I had so many friends help us move out of our old home and into our new home that I wanted to thank them all by throwing a lunch for them! I tried my hardest to keep it simple and CASUAL- so bottled sodas and a simple lunch were the way to go.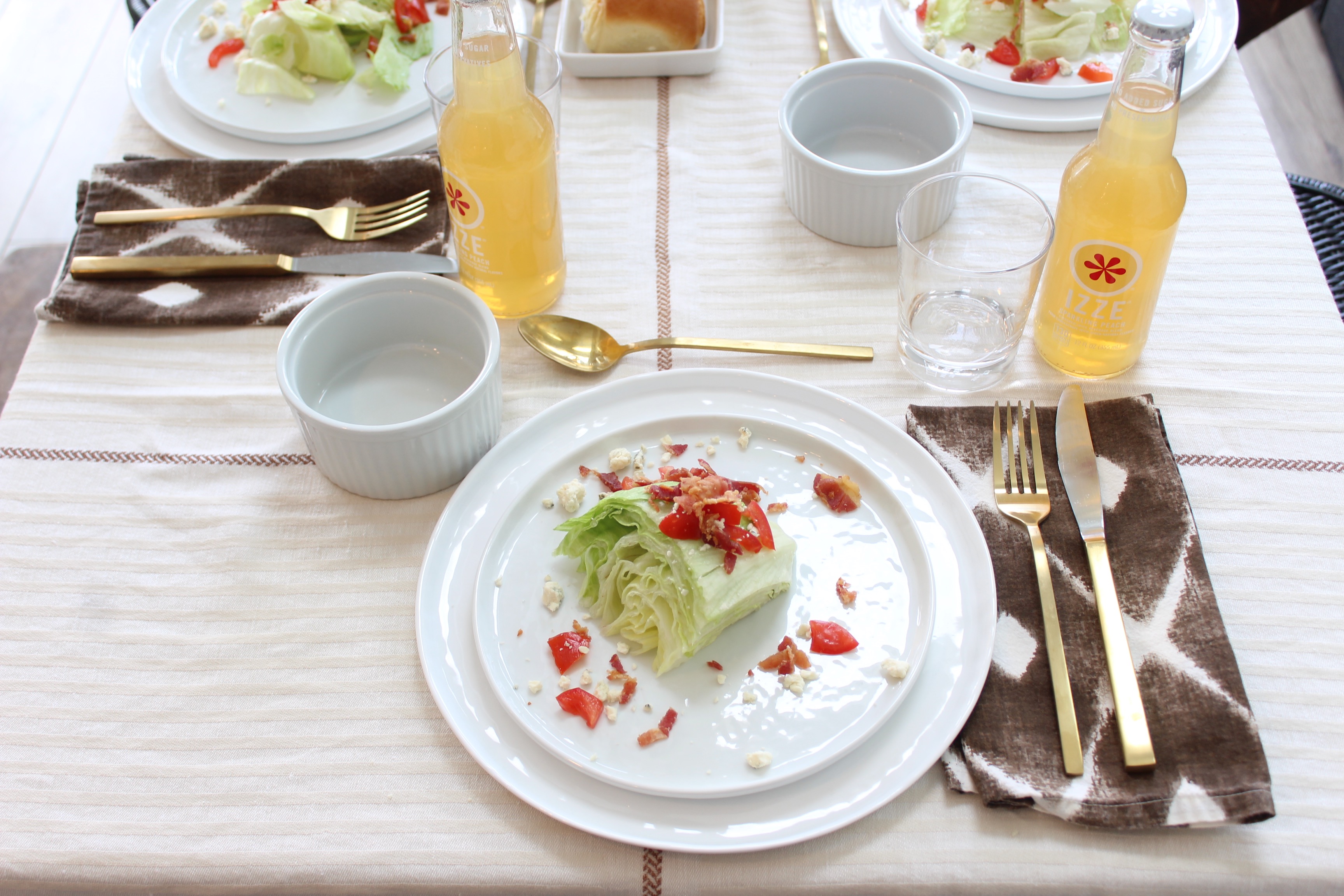 I had all of the salad plates set up with a wedge salad when my friends arrived- iceberg lettuce, crumbled bacon, diced tomatoes, bleu cheese and topped with ranch dressing. The perfect starter for a light lunch.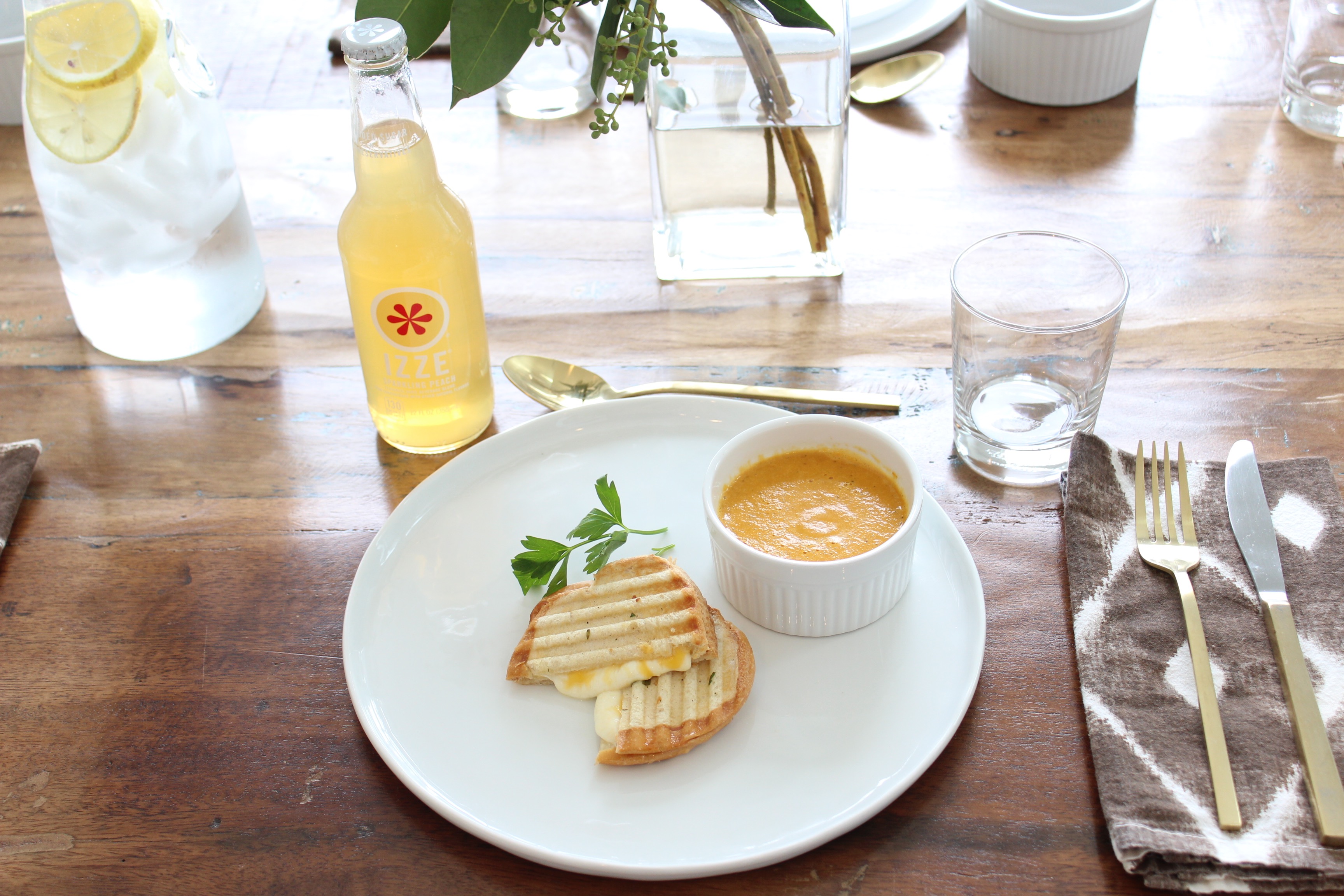 As they finished their salads we cleared their salad plates and brought them grilled cheese sandwiches made with cheddar and mozzarella cheeses and spread with an herbed butter- 1/2 c. softened butter blended with 1 tsp. lemon lemon juice, 1 T. diced fresh parsley, 1 t. diced garlic and salt and pepper to taste. The tomato soup stole the show though- fresh tomatoes blended with cream and served hot.
Cream of Fresh Tomato Soup
3 T. olive oil                                                                                        1 T. tomato paste
1 1/2 c. chopped red onions (2 onions)                                          1/4 c. packed fresh basil leaves
2 carrots, unpeeled and chopped                                                    3 c. chicken stock or chicken broth
1 T. minced garlic (3 cloves)                                                             1 T. salt
2 large vine-ripened tomatoes, coarsely  chopped                      2 t. ground black pepper
1 1/2 t. sugar                                                                                        3/4 c. heavy cream
Heat the olive oil in large, heavy bottomed pot over medium-low heat. Add the onions and carrots and sauce for about 10 min., until very tender. Add the garlic and cook for 1 minute. Add the tomatoes, sugar, tomato paste, basil, chicken stock, salt and pepper and stir well. Bring the soup to a boil, lower the heat and simmer, uncovered, for 30-40 min., until tomatoes are very tender.
Add the cream to the soup and process in a blender or food processor.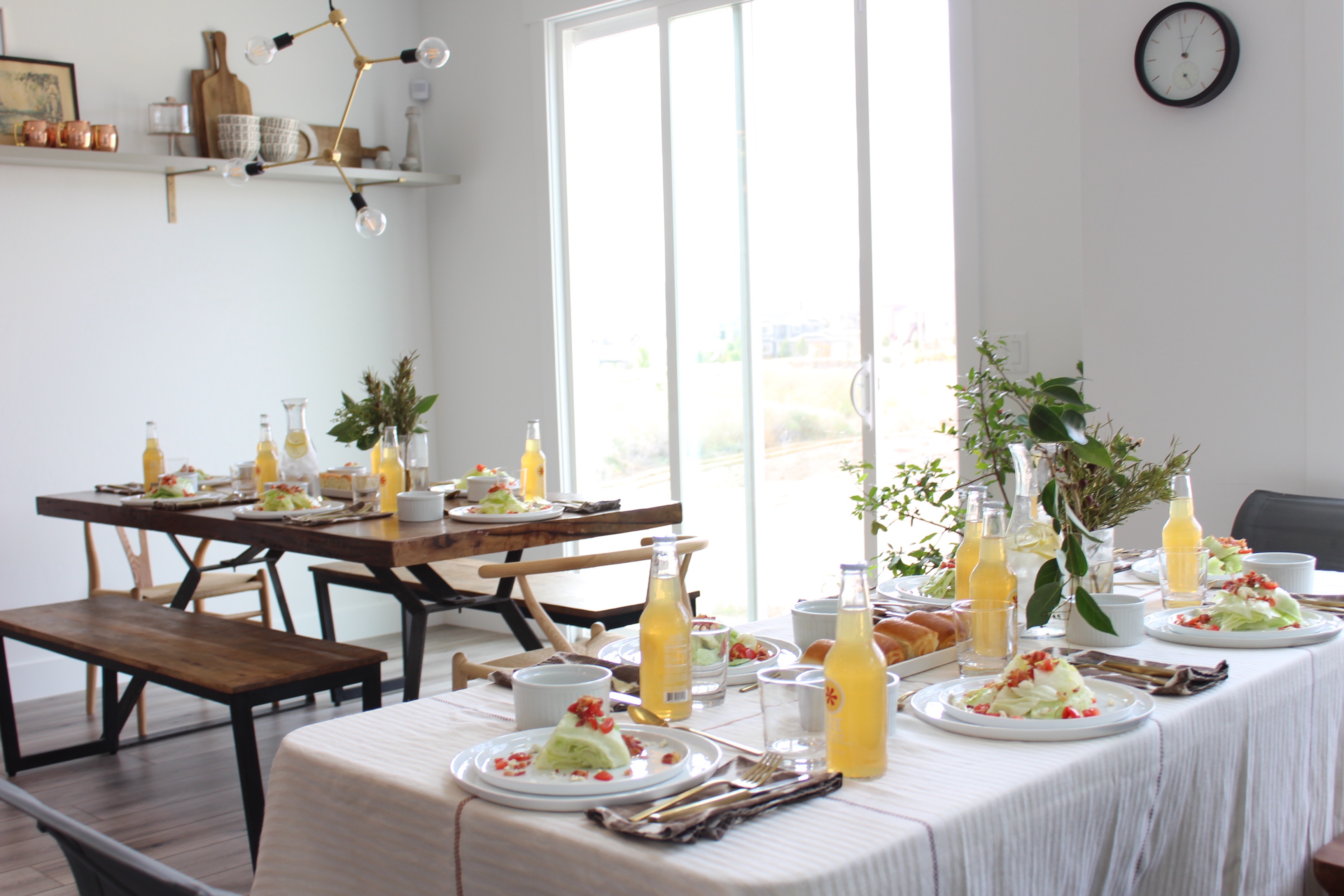 Serving 14 women was kind of tricky getting us all into the same room but 2 tables held us perfectly and we were still close enough to talk. Putting a tablecloth onto an 8 ft. card table was the perfect solution.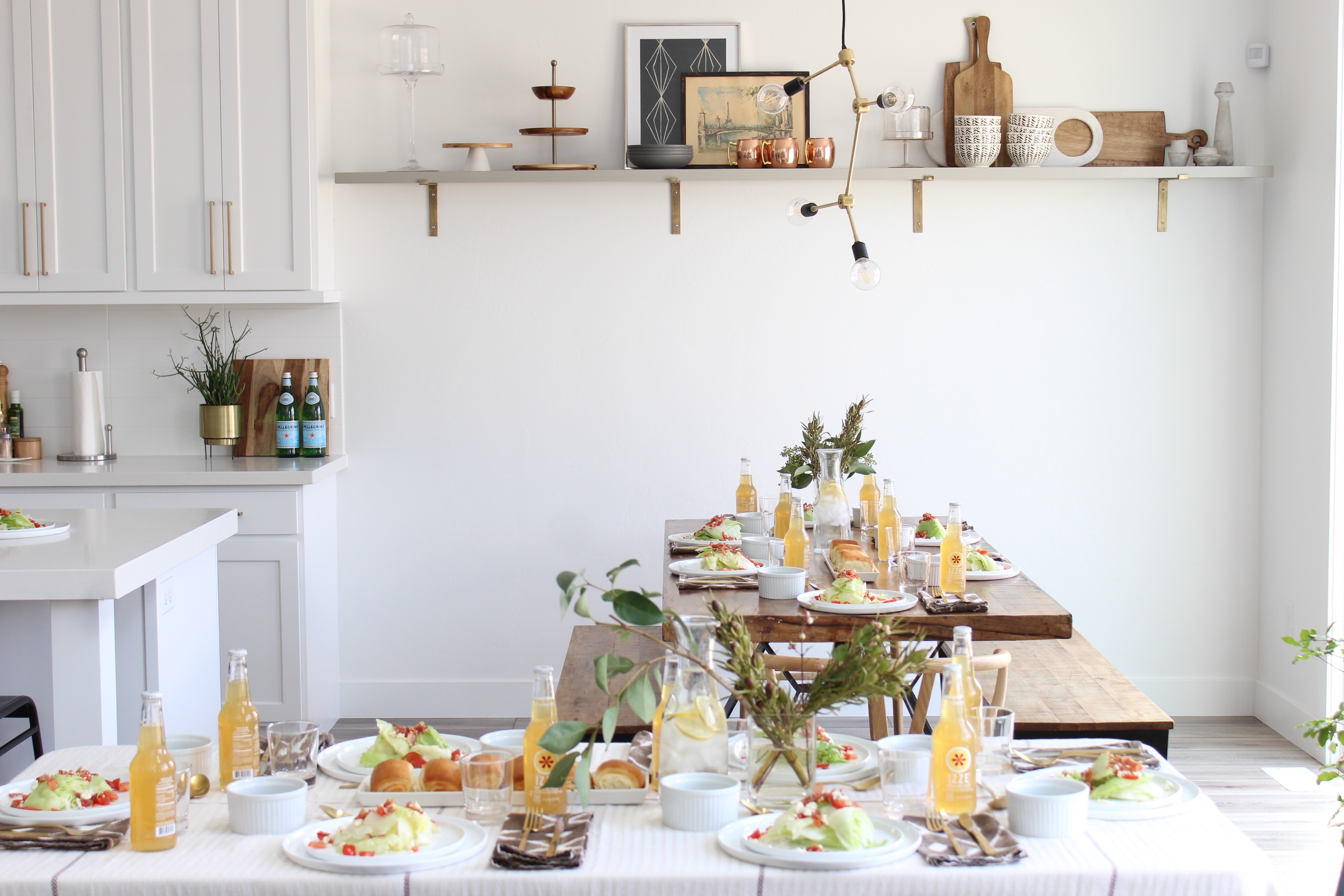 We ended the lunch with snickerdoodle ice-cream sandwiches- something small and sweet!