Texture is one of the best ways to make a statement with any outfit planned for a special event, especially during the holidays. My favorite as of late is…..VELVET!!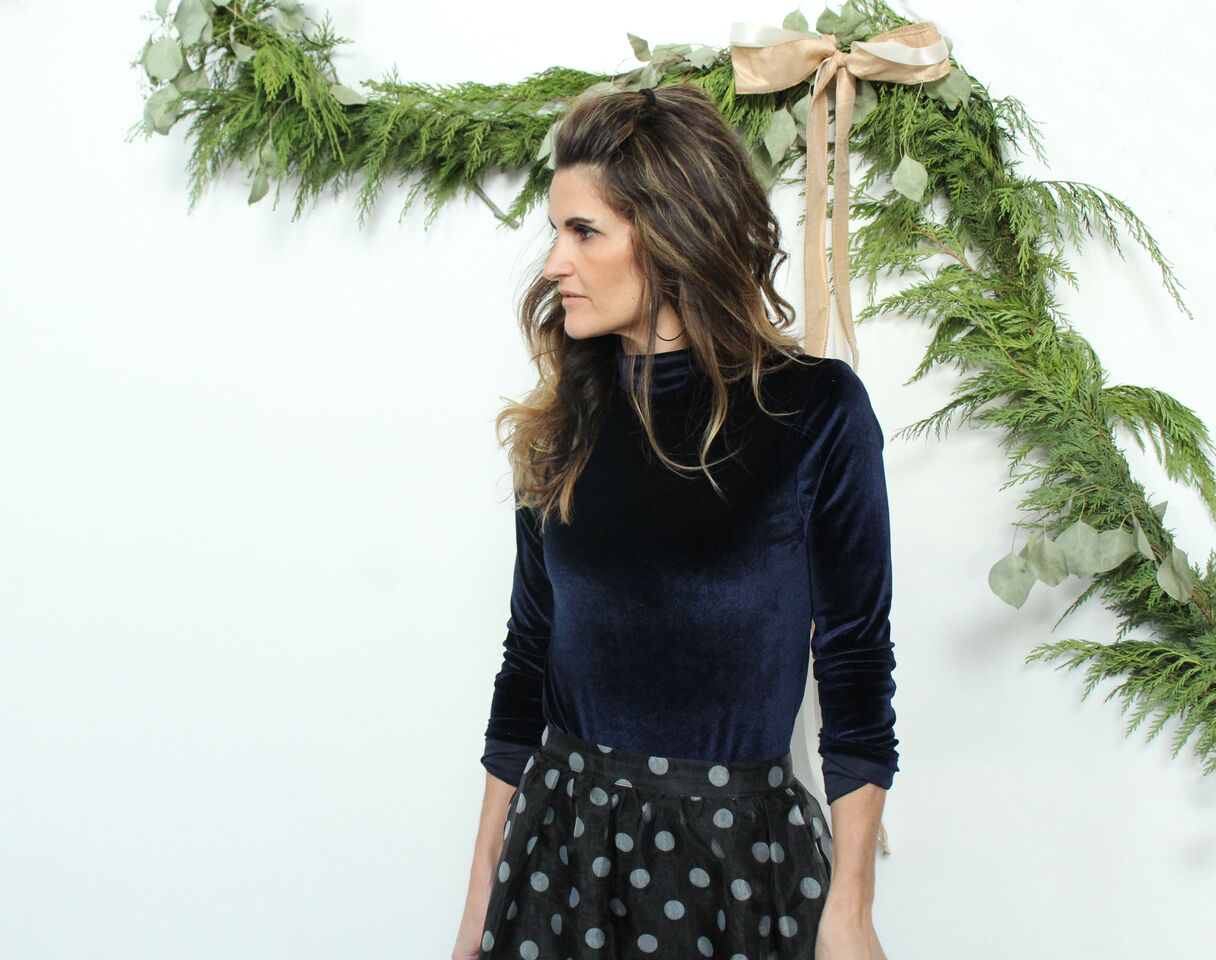 This bodysuit from Nordstrom Rack is under $20 and is fabulous paired with pants or a skirt.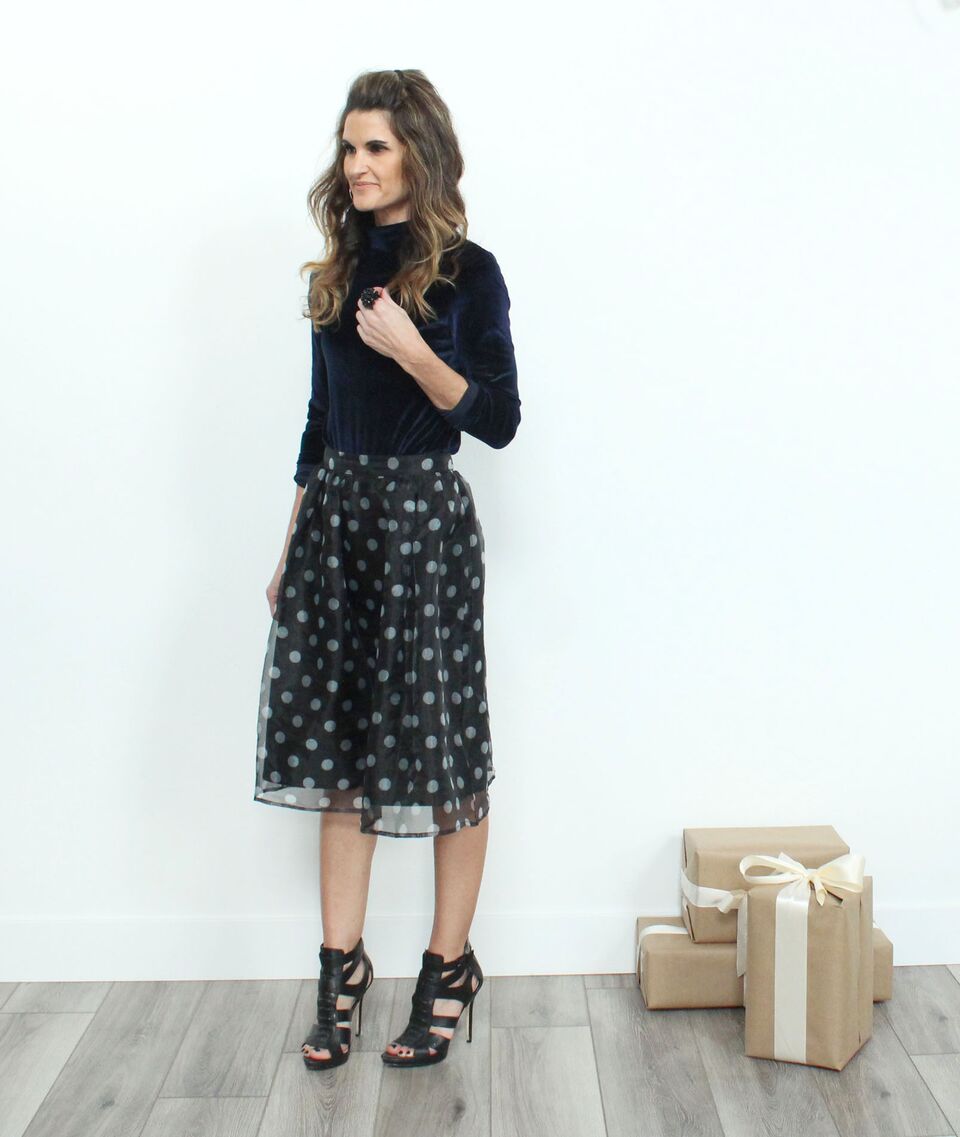 SEQUINS…
This never seems to go out of style during the holidays and always adds just the right of 'bling' for a holiday gathering.
This sequin tee from Anthropologie is both comfortable and festive. I love the 'winter white' look this outfit gives when paired with white dress pants.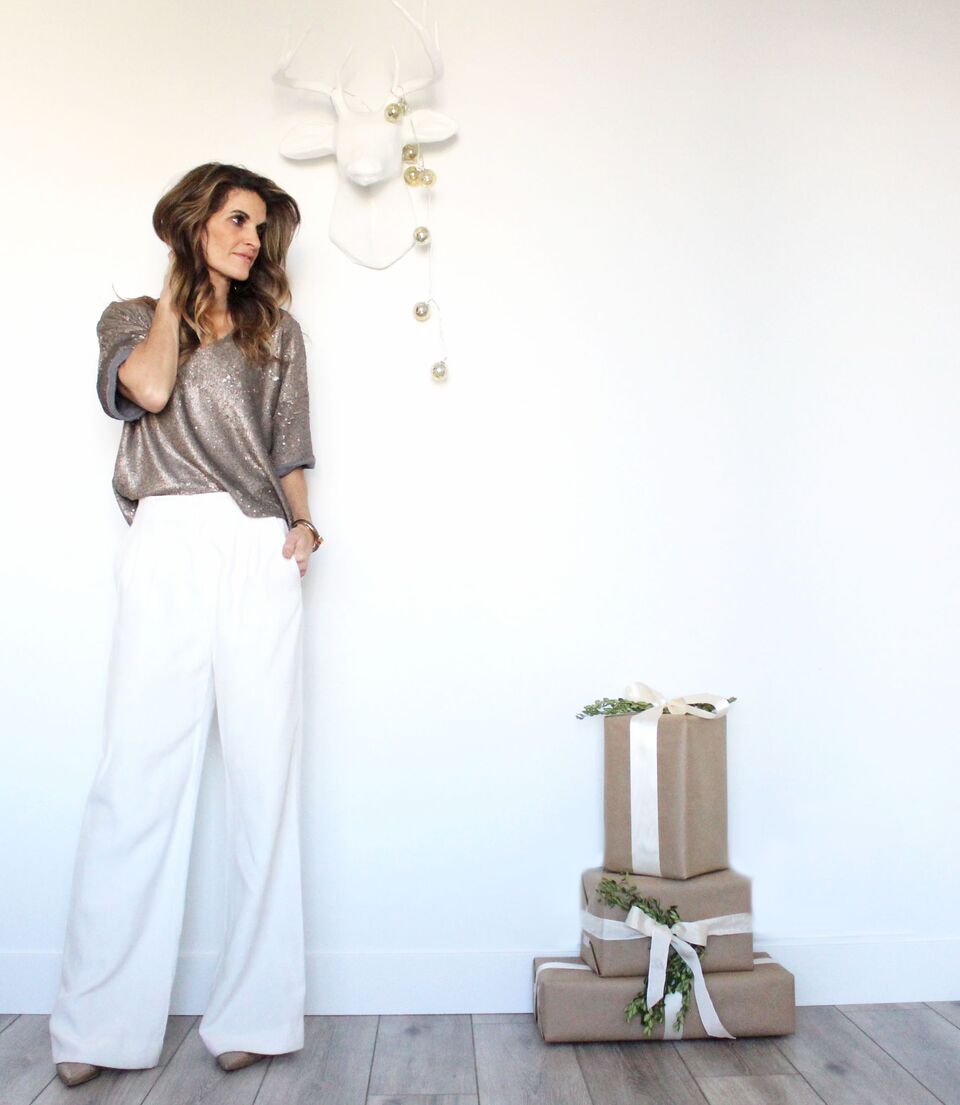 Last, but definitely not least, is FUR!!!!! This timeless favorite can be added to an all black outfit and heels to make it an easy and warm way to attend a holiday affair.