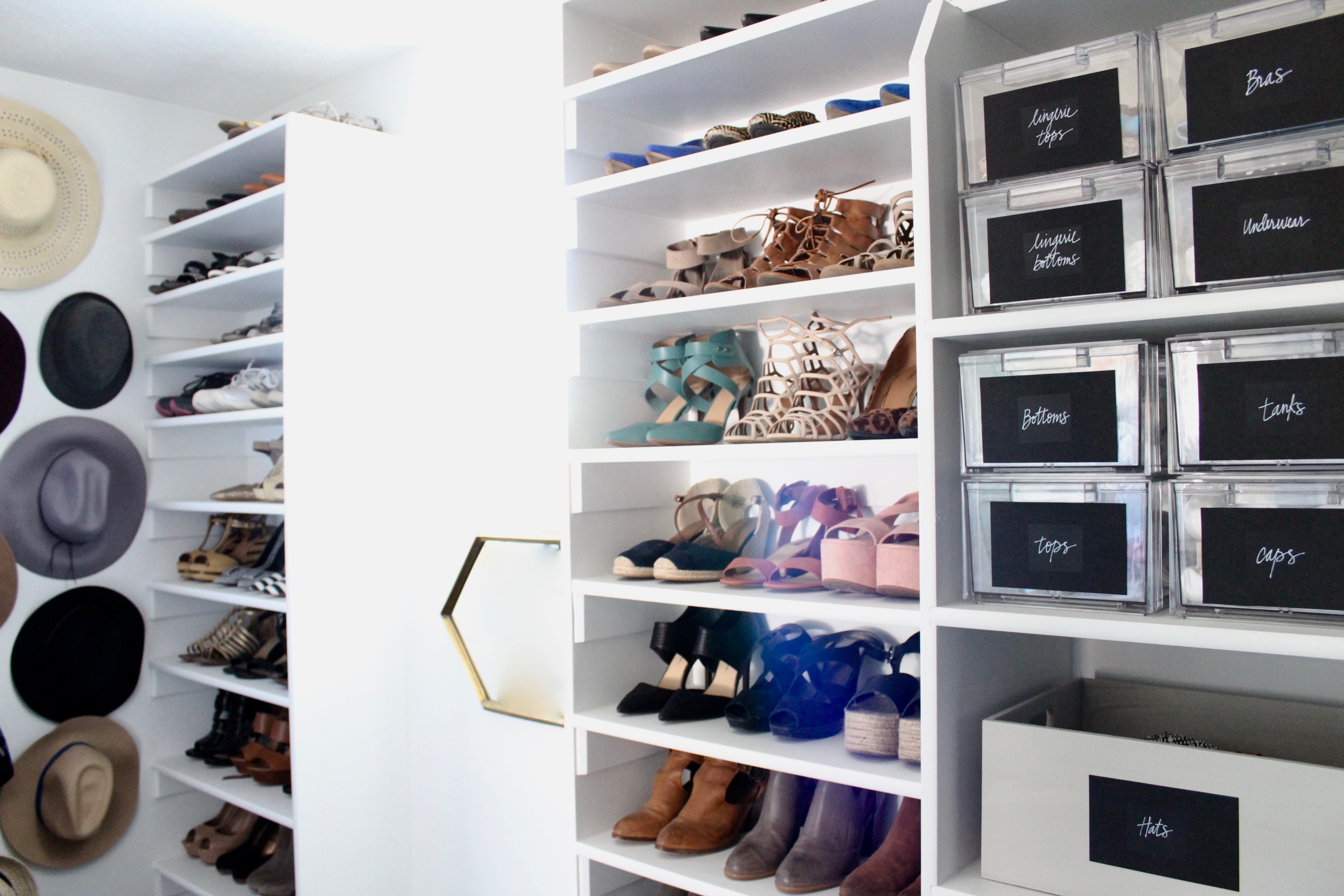 A new year means a fresh start on getting organized and staying organized. January always seems to be the time of year that I crave cleaning out cupboards, labelling what I have and making sure everything has a home.
These acrylic drawers from The Container Store are actually shoe bins that I used to store smaller clothing items corralled together. The labels are from The Home Edit that we customized with a larger black backing to hide what was inside the drawer.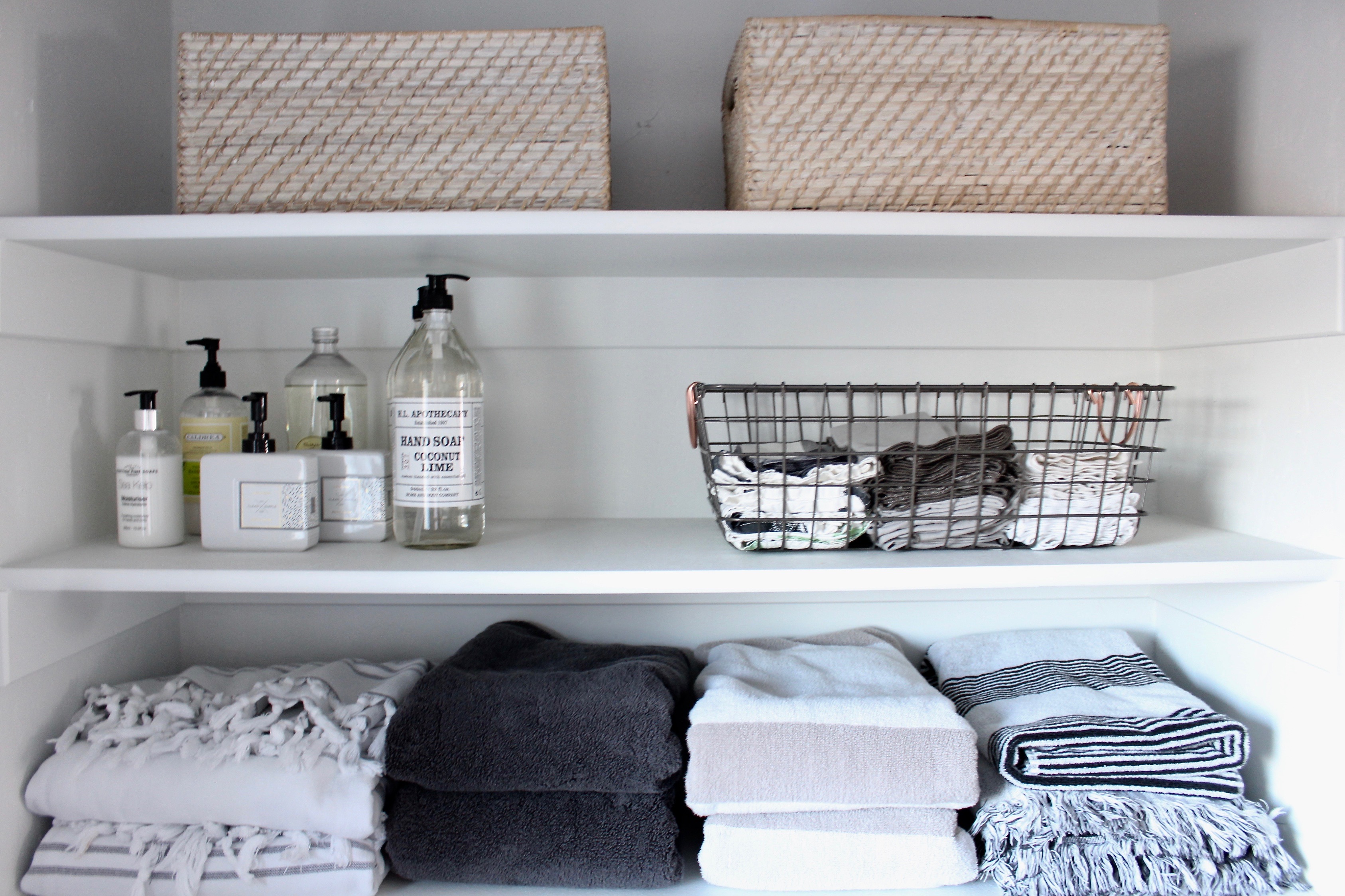 The laundry room is where I like to store extra towels and hand soaps. I love having some closed and some open storage.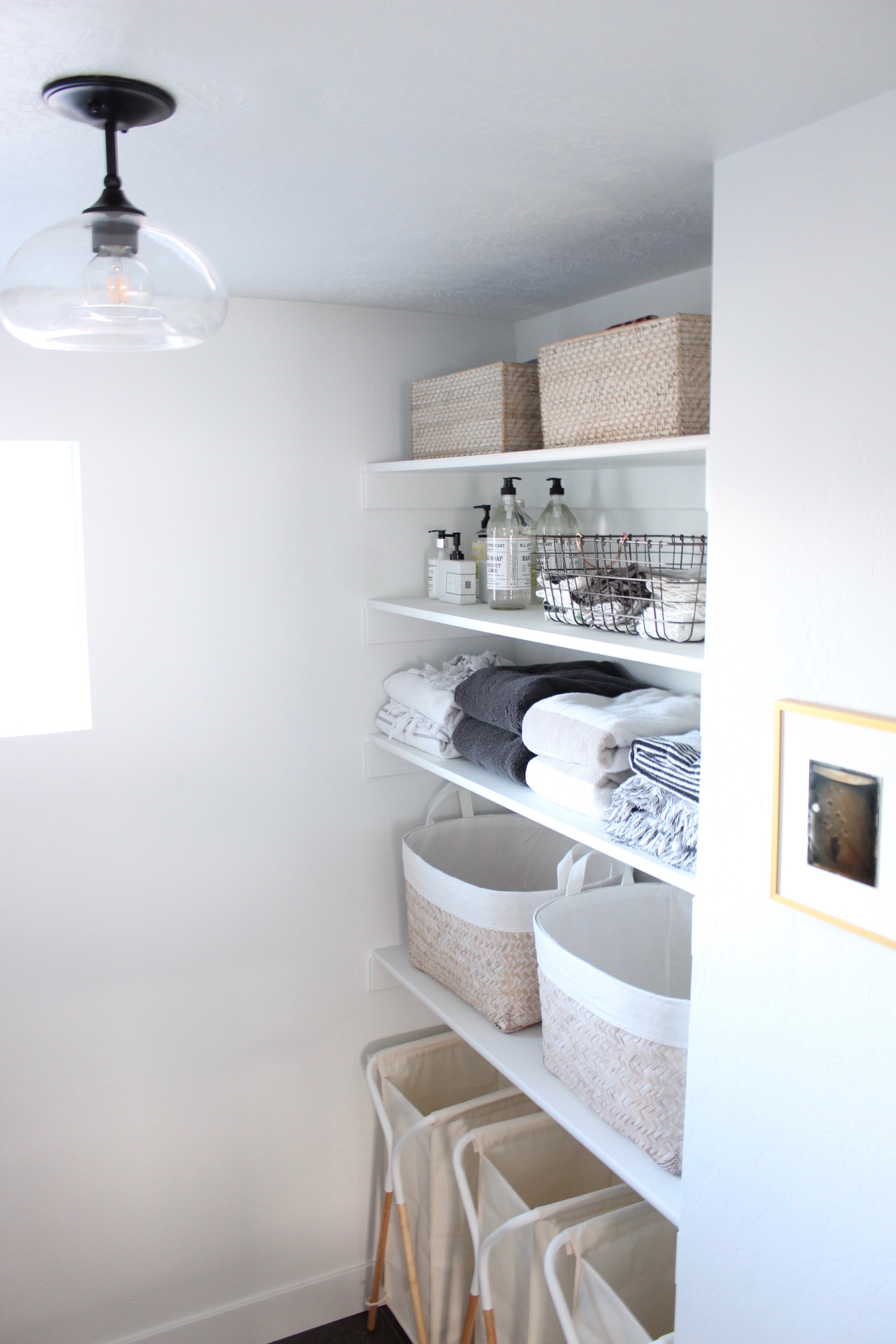 Cute baskets and hampers are a must in my book to make laundry day a little better. All of these are from The Container Store. I love having somewhere that is a one stop shop to meet most all of my organizing needs/wants.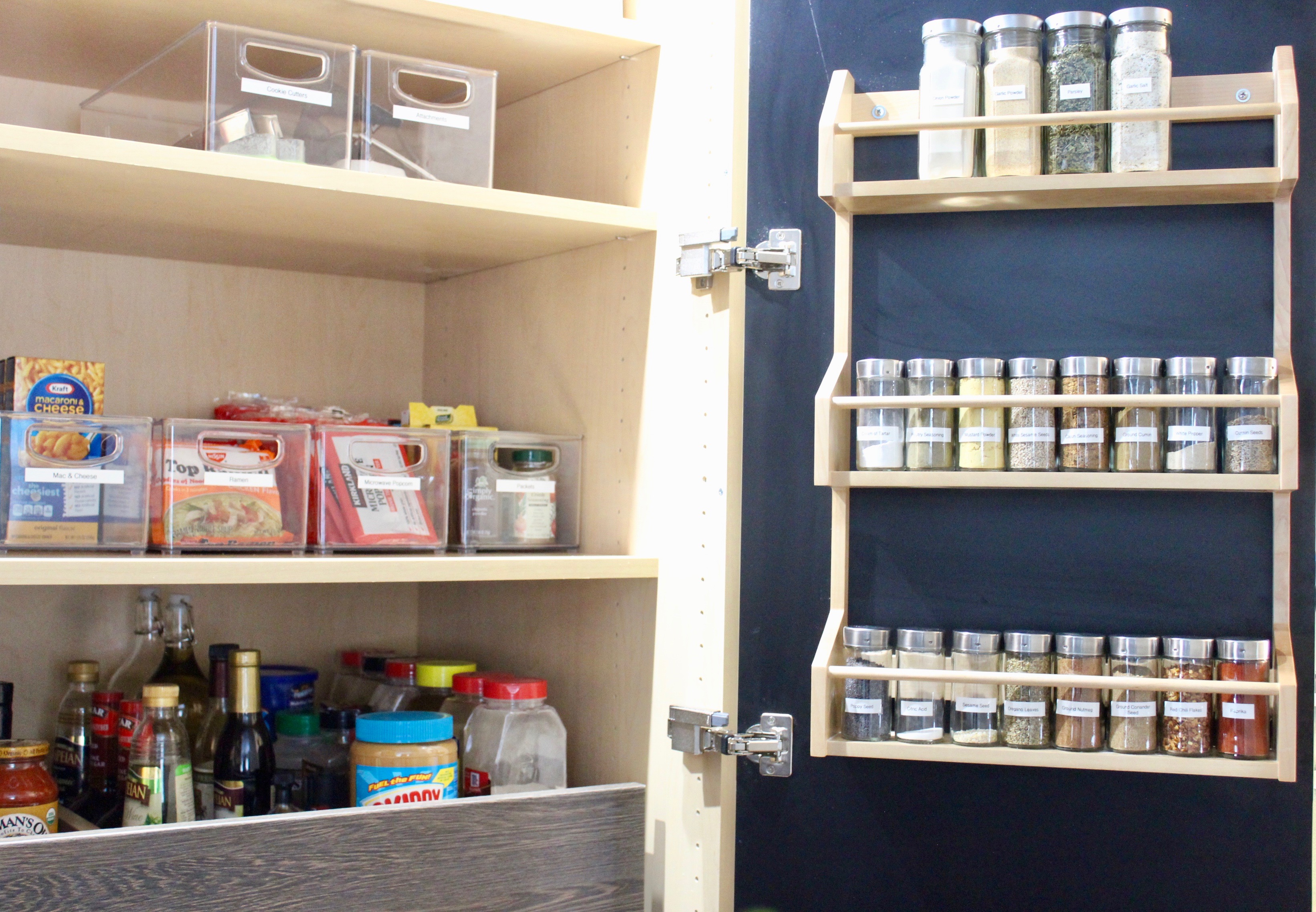 This a client's pantry built and designed by Breinholt Design. The spice racks on the doors is a definite space saver and having everything labelled make it so simple to find everything you need. I love the acrylic bins in the pantry as well for easy visibility and corralling similar products.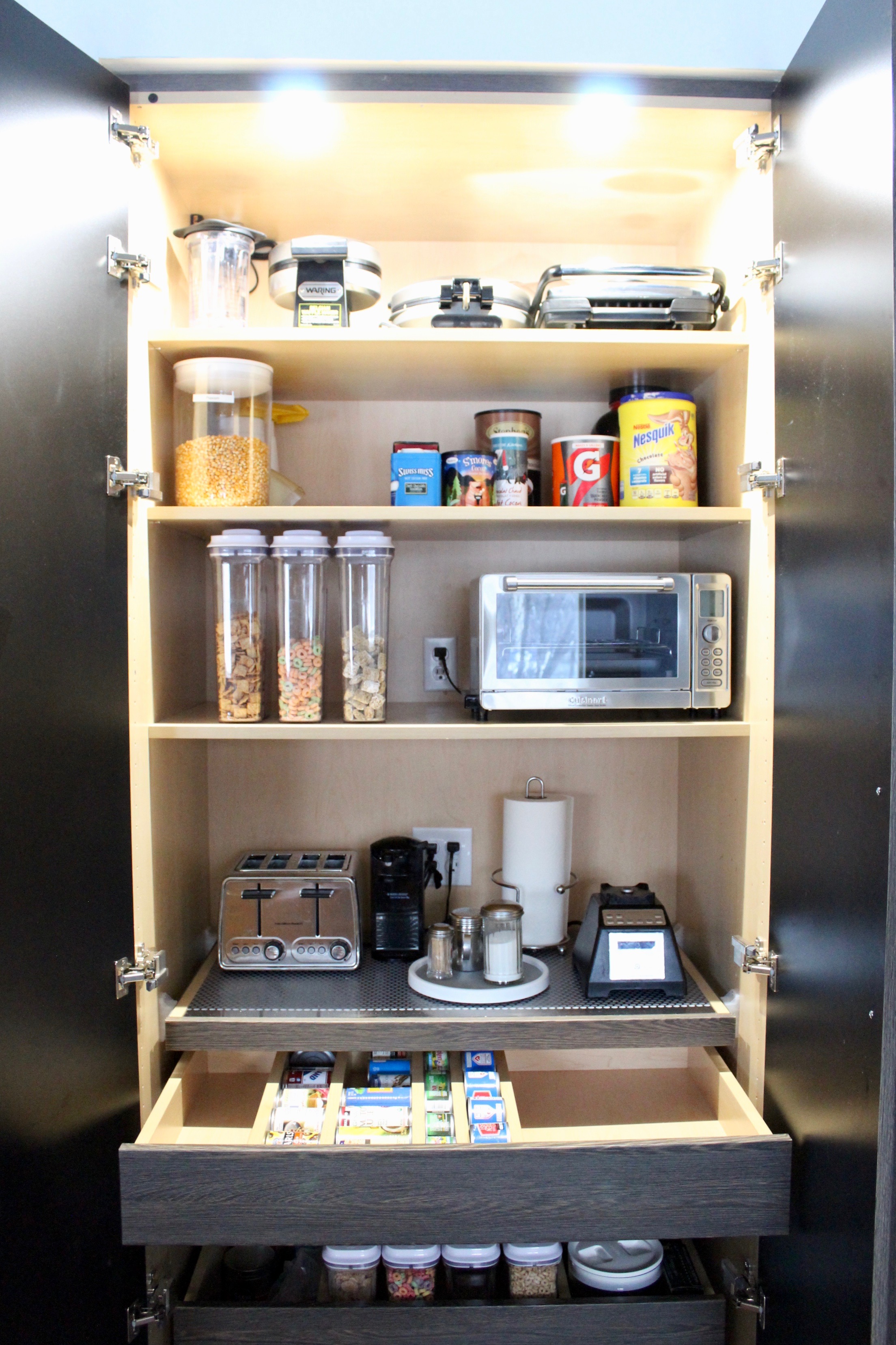 Putting lights and outlets in the pantry makes visibility so much easier and the perfect way to store large appliances that can stay in place instead of having to pull them out for use. This pull out drawer is a station used often and is easy access for the kids, too.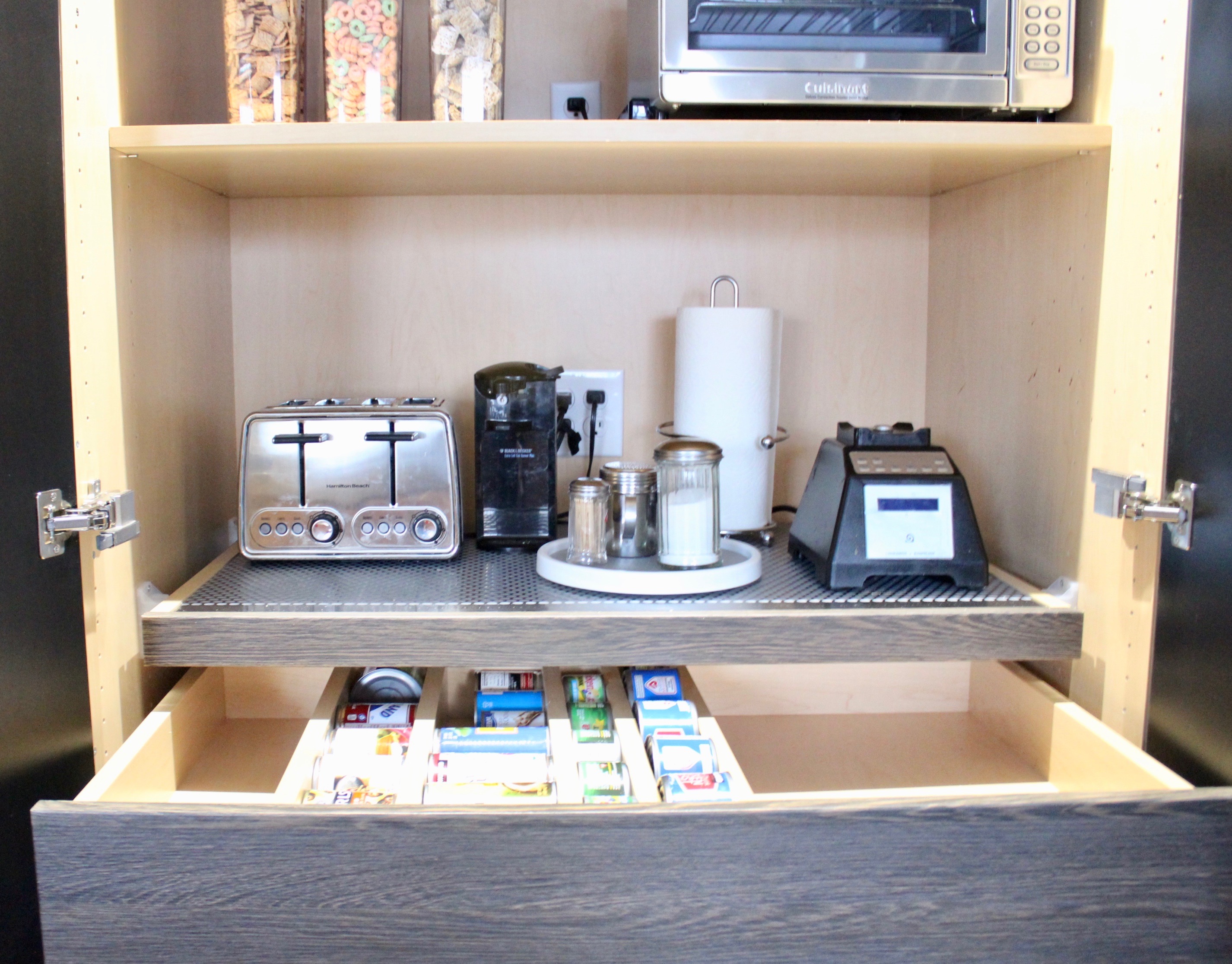 A drawer with dividers for cans keeps them contained and easy to see. This pantry is now functional and beautiful- both necessary when it comes to the kitchen.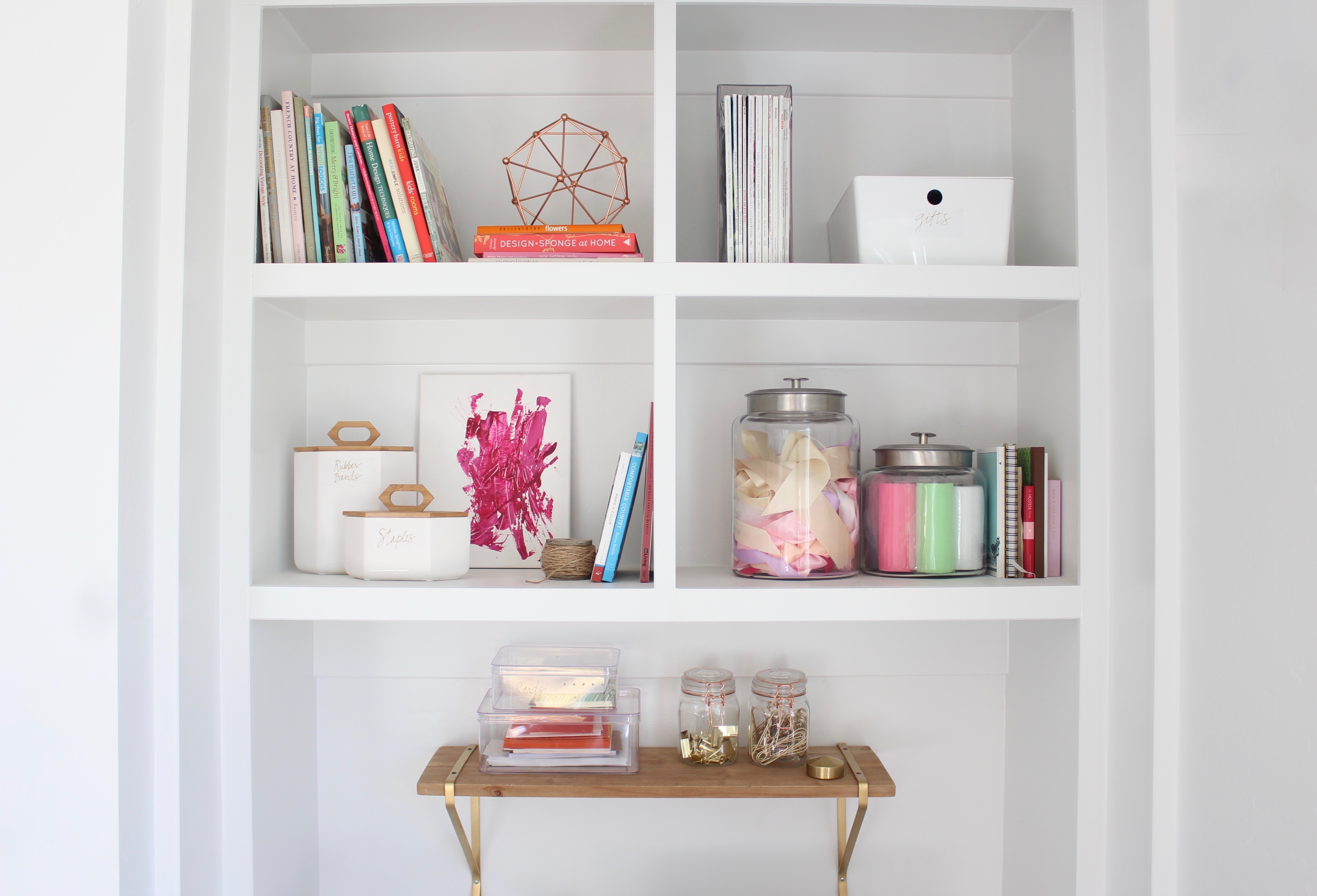 Finally the office!! Again I love having open storage so I can see what I have, but closed storage to hide what I don't want to see. Getting inspired every day when I sit at the computer is key to having a space that I can work at and let the creative juices flow.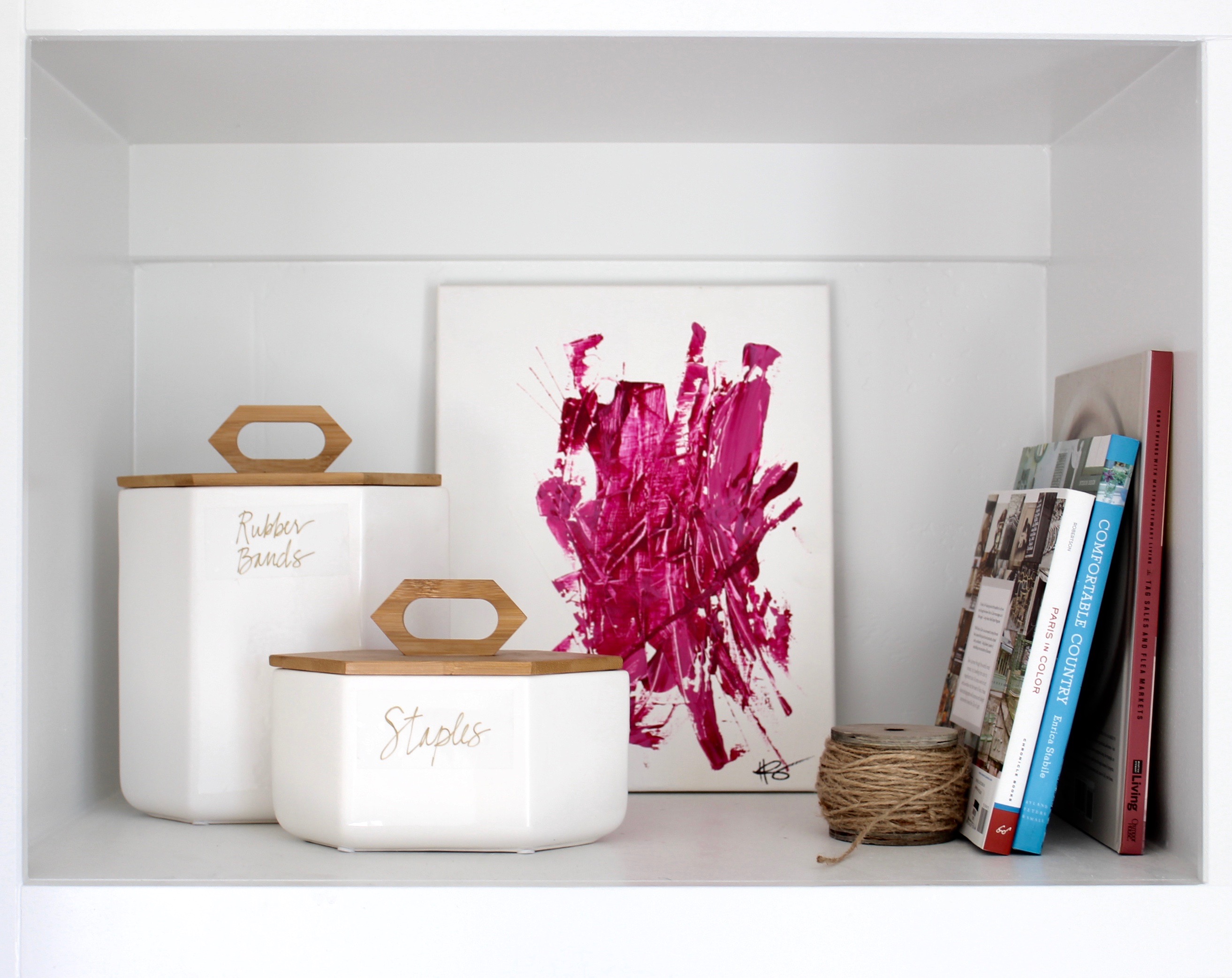 Art, books and cute labels are something I love to look at everyday!!
This idea board is where I love to display my current inspirations. I think it's a necessary item in any office.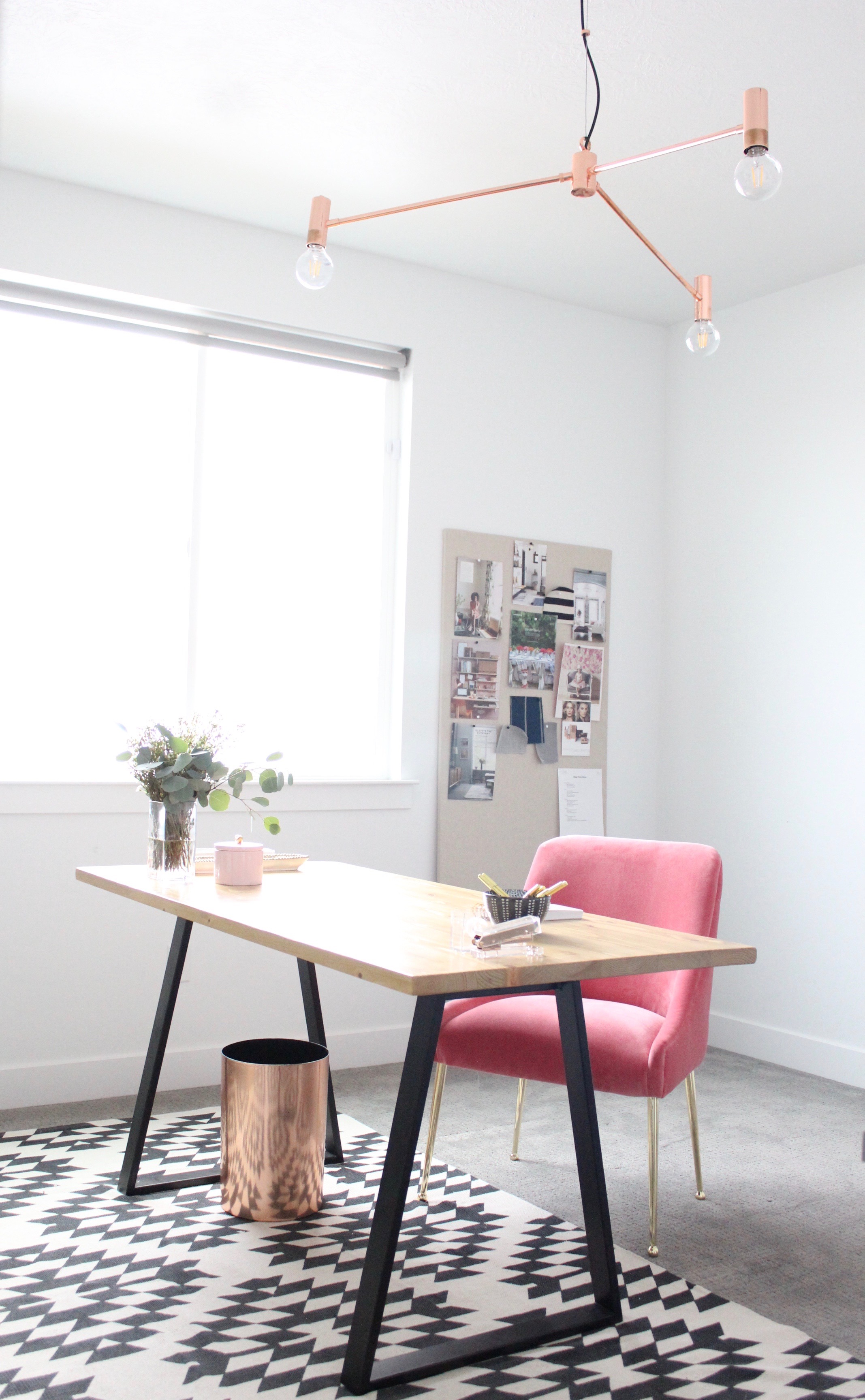 My next project is the bathroom and organizing all my make-up- can't wait!!!