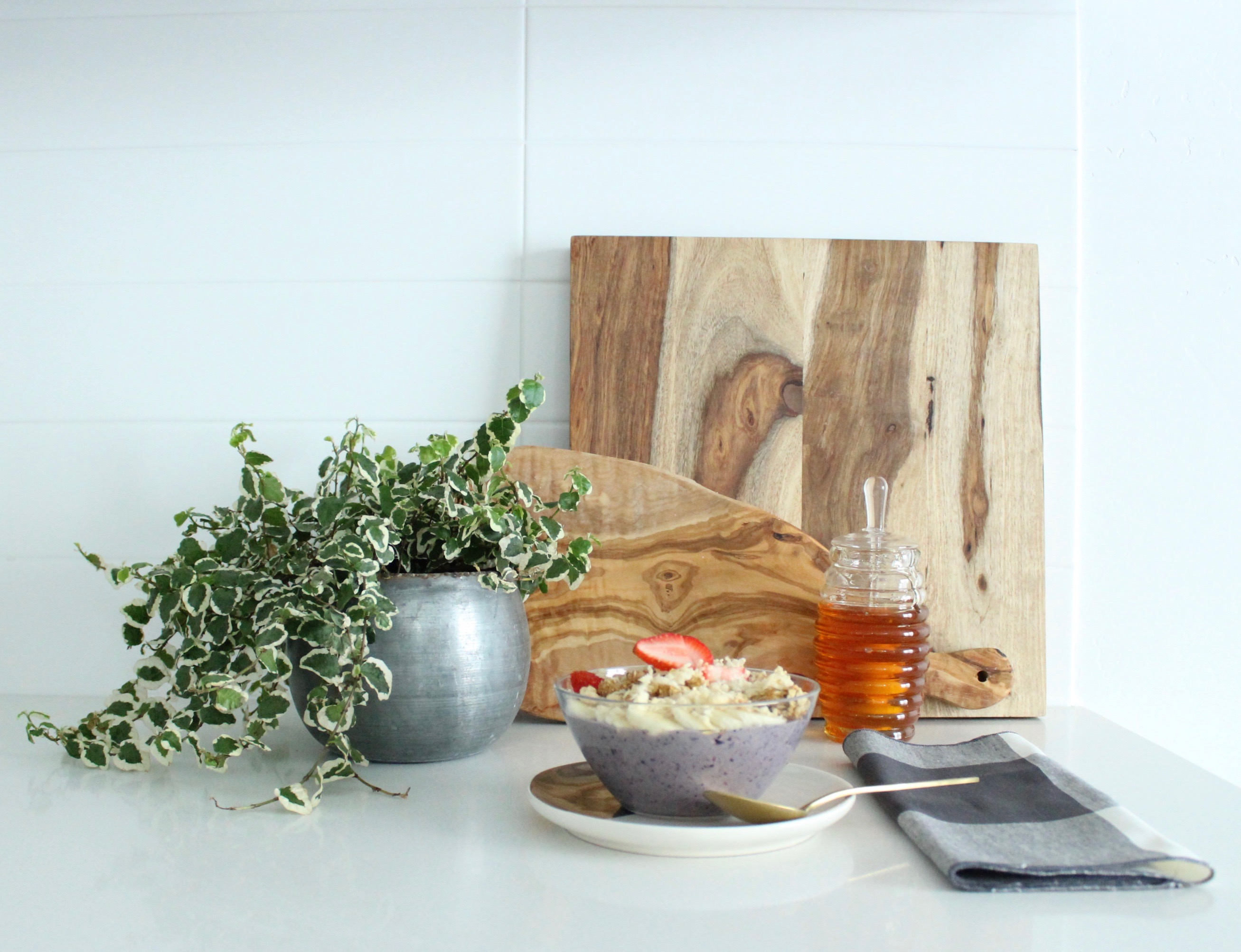 Acai Bowls
(for 2-3 people)
1 frozen banana cut in chunks
1/2 avocado
1 c. frozen berries (acai or blueberries)
2-3 Tbs. nut butter
cocoa powder to taste (I use 2 Tbs.)
almond milk
Place banana chunks in food processor with avocado. Pulse to grind fairly smooth.
Add berries, nut butter and cocoa. Then slowly add enough almond milk to make into ice cream consistency.
Place in cups or small bowls. Top with cut up strawberries and banana. Sprinkle with granola. Drizzle a little honey over the top.
I found this worked better in a food processor only because it was hard to get it out of the bottom of a blender. But either will work. Also, if you want to make it ahead, it can be placed in a freezer for a little while and then add the toppings before serving.