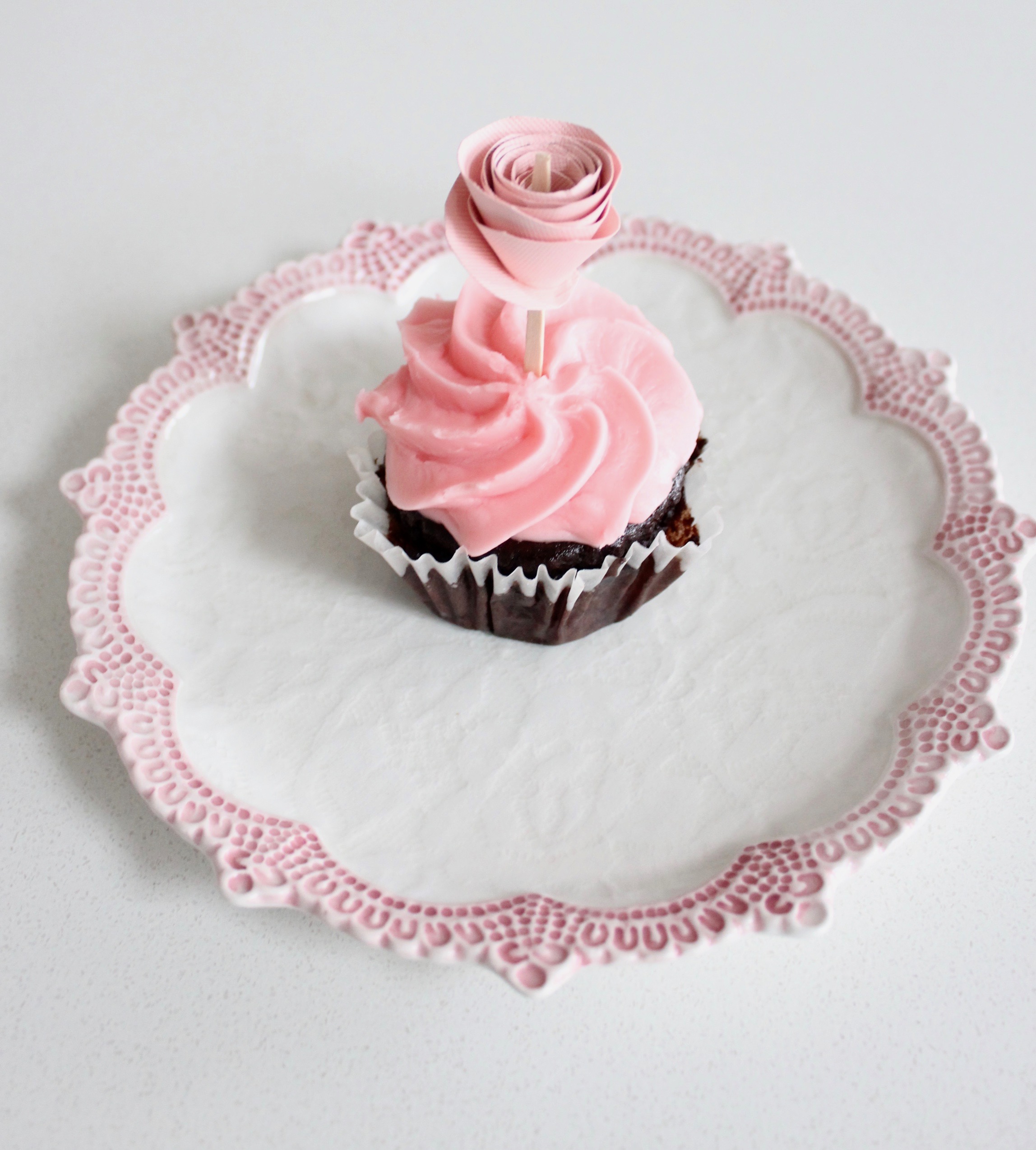 My 9 year old is the crafter of all crafters. She spends hours in our office working on crafts that she's googled or come up with in her own head. I LOVE IT! Obvi. When she showed me these adorable paper roses I knew that they would make the cutest Valentine's Day craft. The supplies are basic and the how-to is super simple to do on your own or with your kids.
Supplies needed:
Scissors, pencil, craft glue, craft paper in colors of your choice, toothpicks (mine are a little longer and wider than the normal size but the smaller ones would work too) and a circle approximately the size of a ramekin to trace.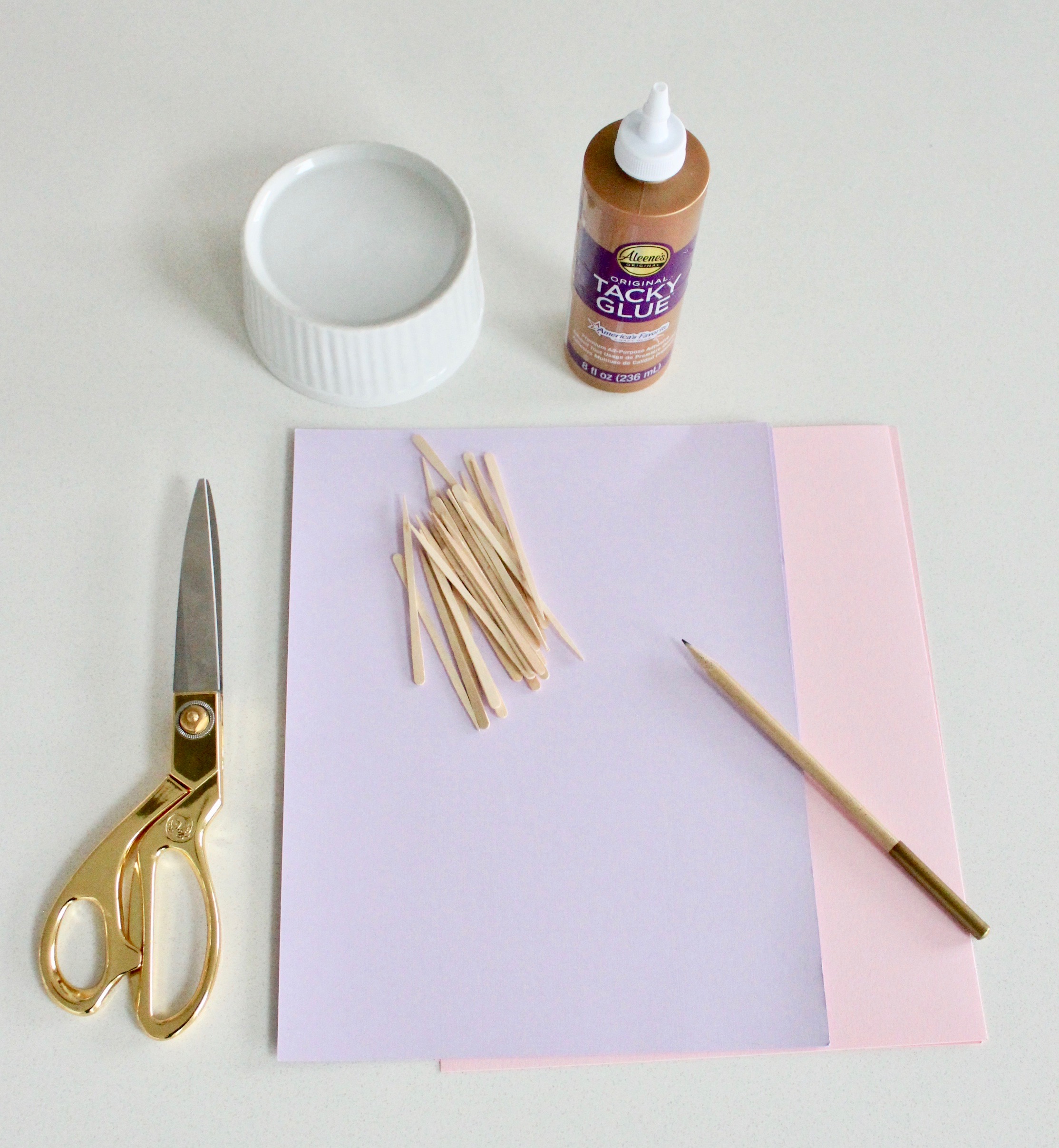 Step 1:
Trace and cut the circle out on a piece of the colored craft paper.
Step 2:
Cut the paper in a spiral starting smaller and getting larger.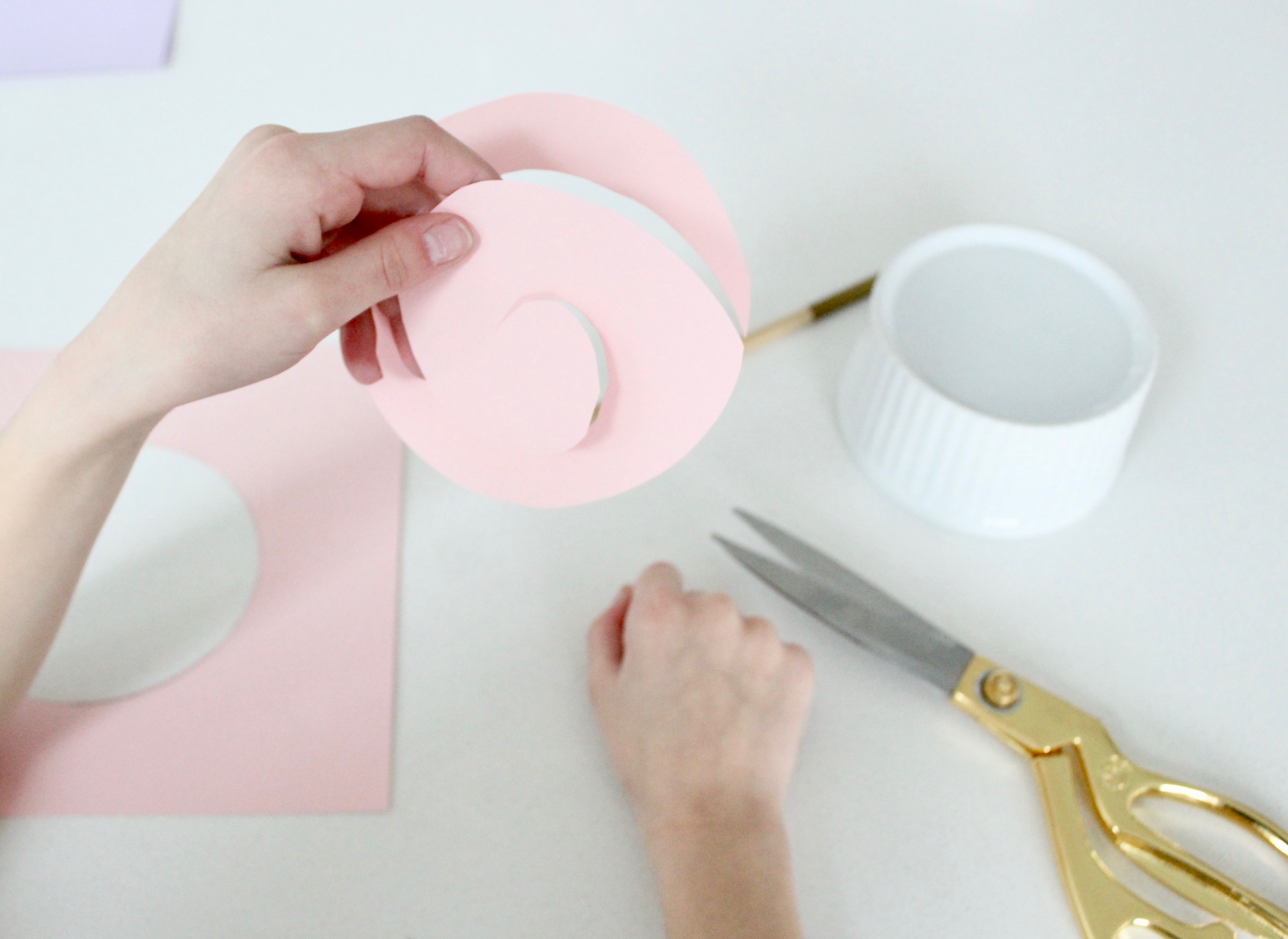 Step 3:
Begin rolling the spiral starting on the smaller small end, rolling tightly.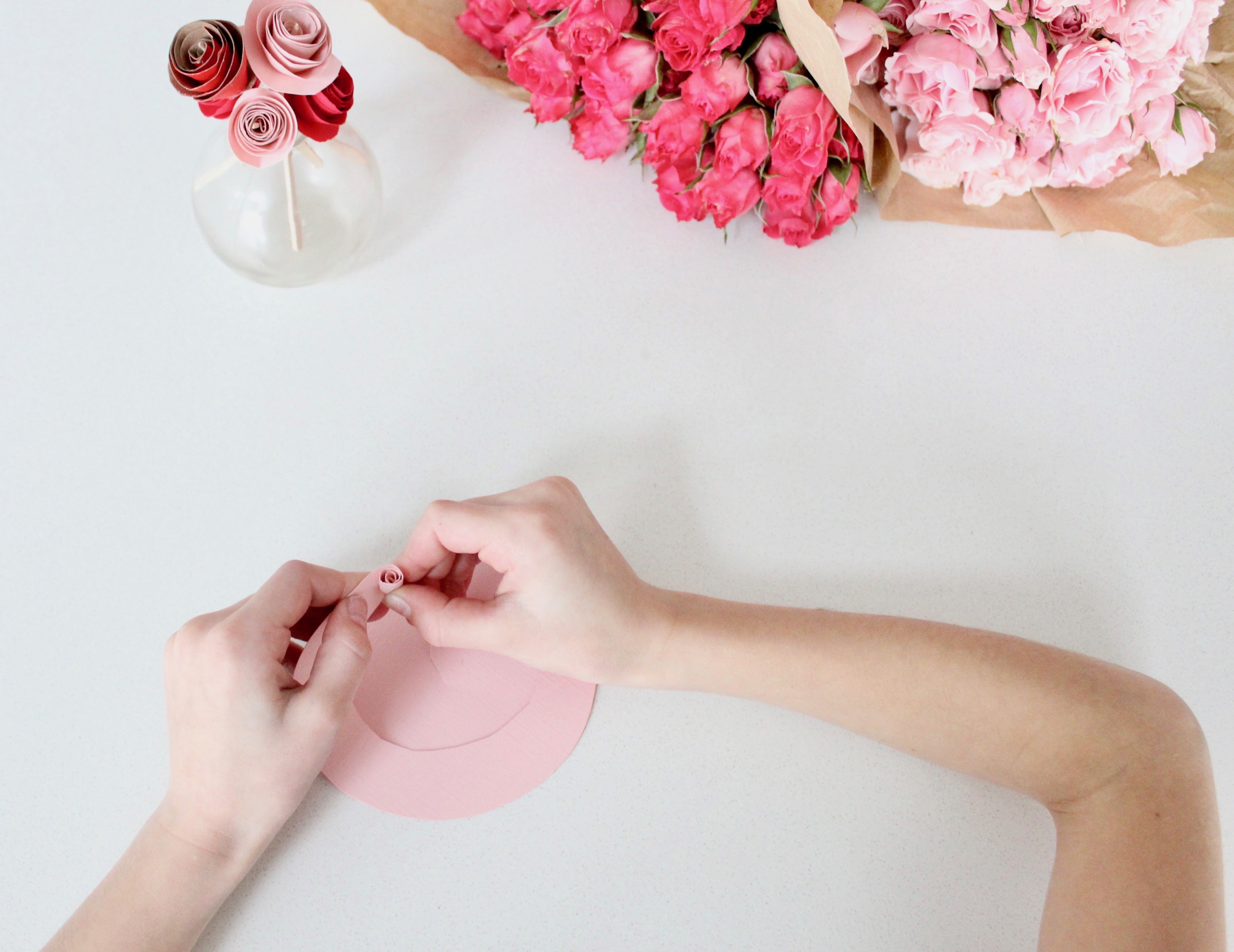 Step 4:
Once the spiral is completely rolled, attach the bottom of the flower using the craft glue.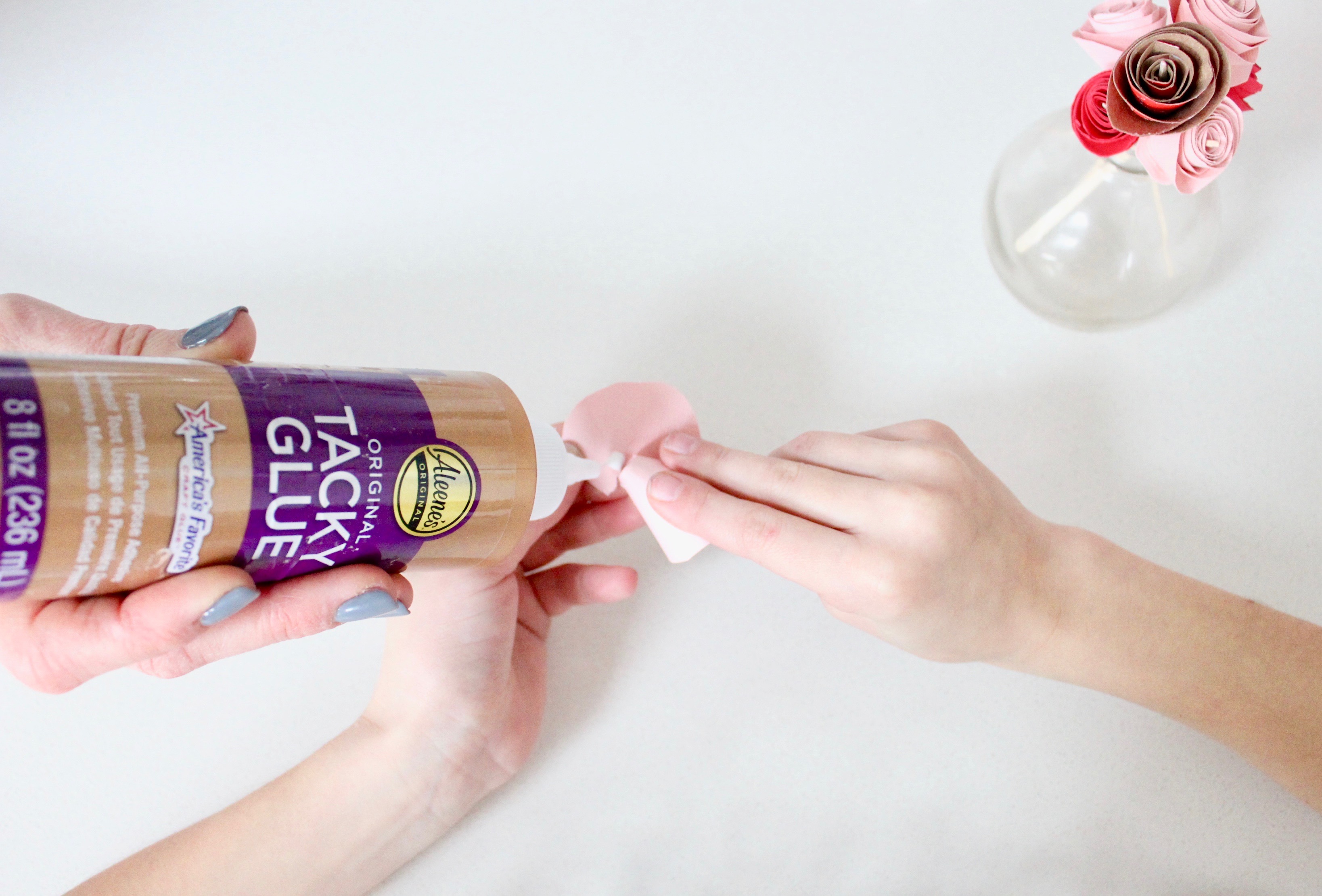 Step 5:
Insert the toothpick into the bottom of the flower, poking a hole in the paper and pushing the toothpick in through the top.
That's it! So easy and so cute.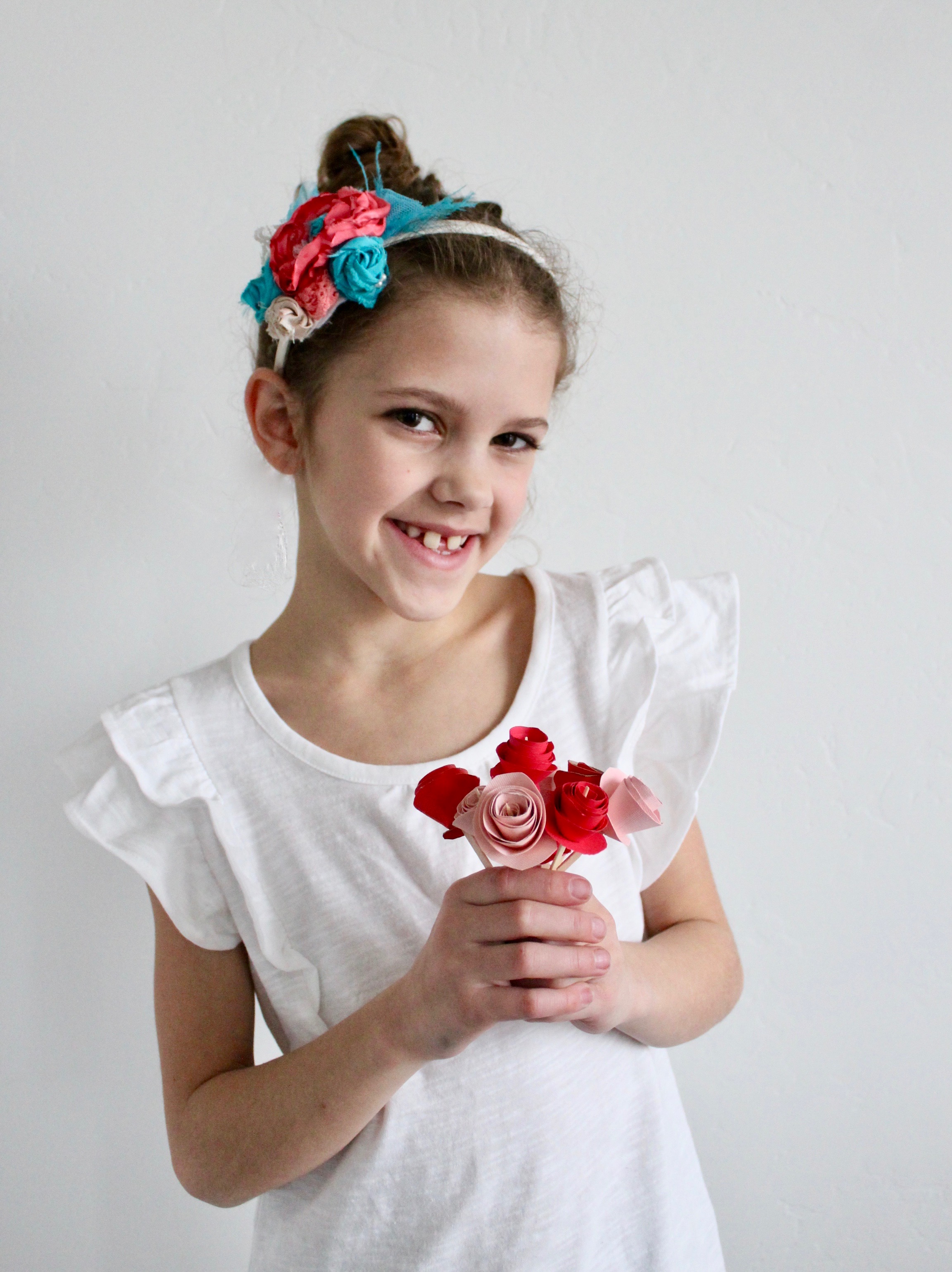 I used them as cupcake toppers, on Valentine's Day cards and as Valentine's decor.