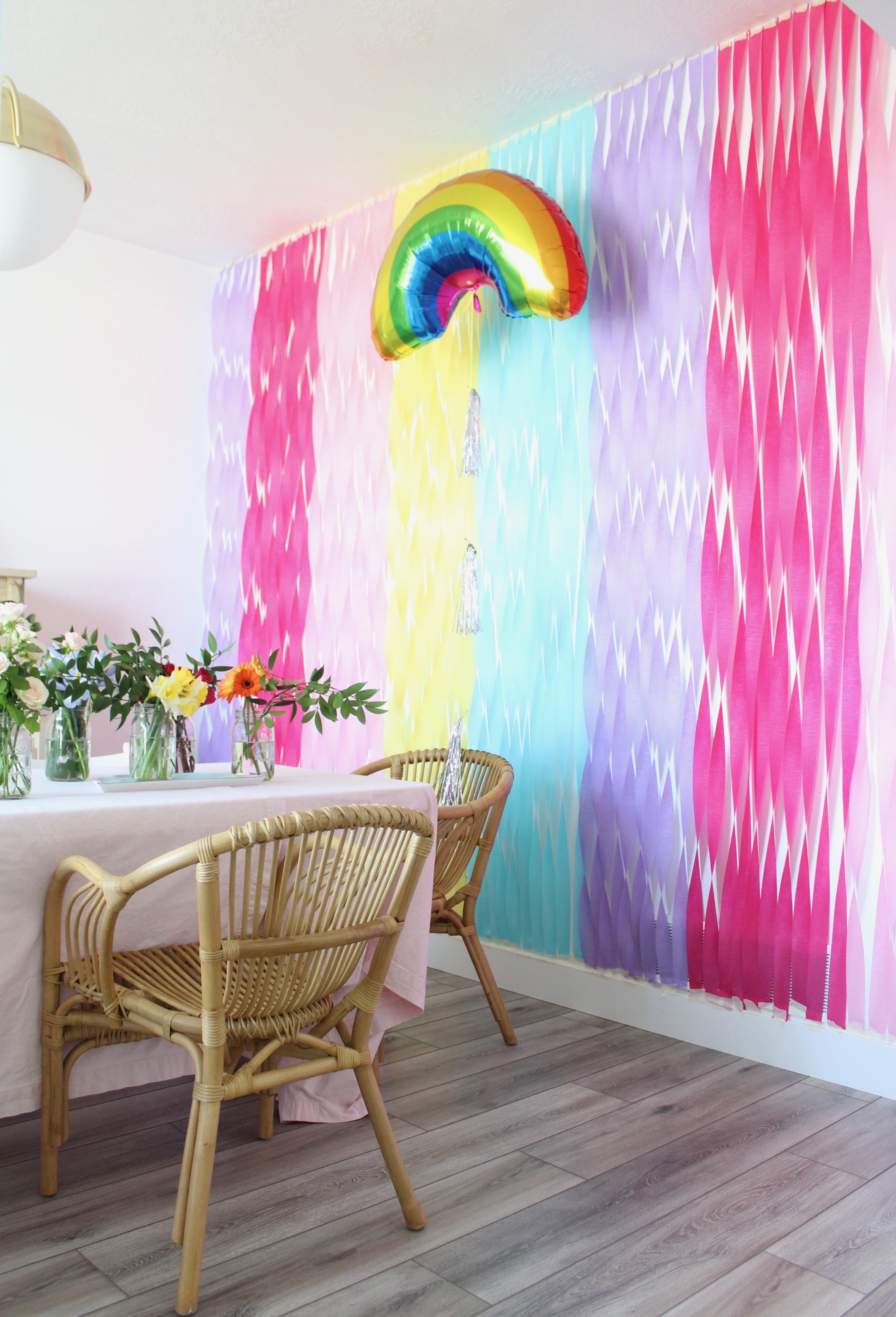 When I had the idea for this rainbow themed party for my daughter's 5th birthday I immediately knew that I wanted to do a 'Rainbow Wall'. Streamers were the perfect way to make it. We just used off-white masking tape to hold down the top and bottom of each strand of streamers and to make it less visible since my ceiling and baseboards were white. It was definitely a time-consuming project but had exactly the impact that I wanted it to.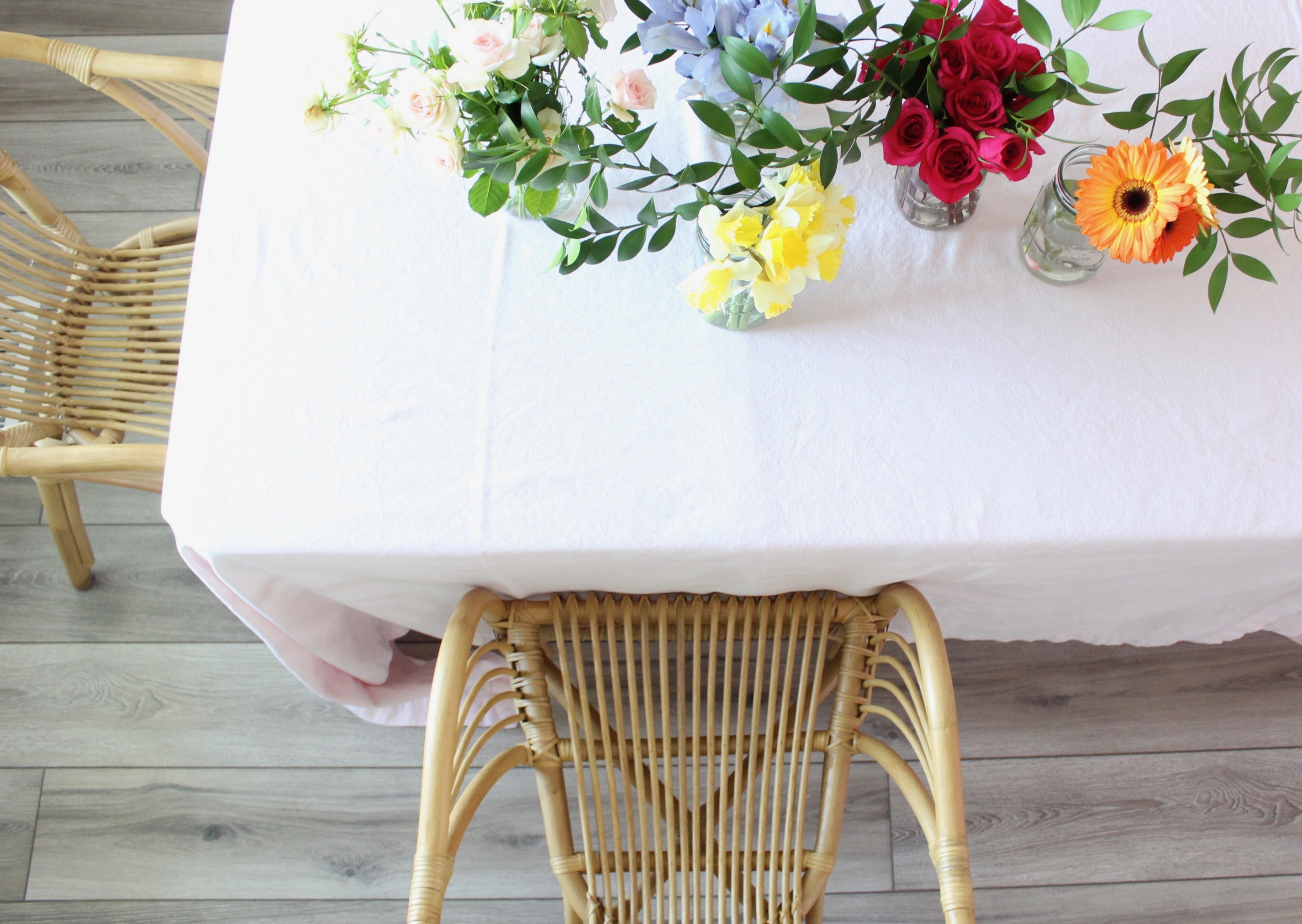 Vases of flowers in rainbow colors was another element I knew I wanted to have at her party. Everyone knows how much I love flowers and these just added that much more cheeriness and brightness to her party.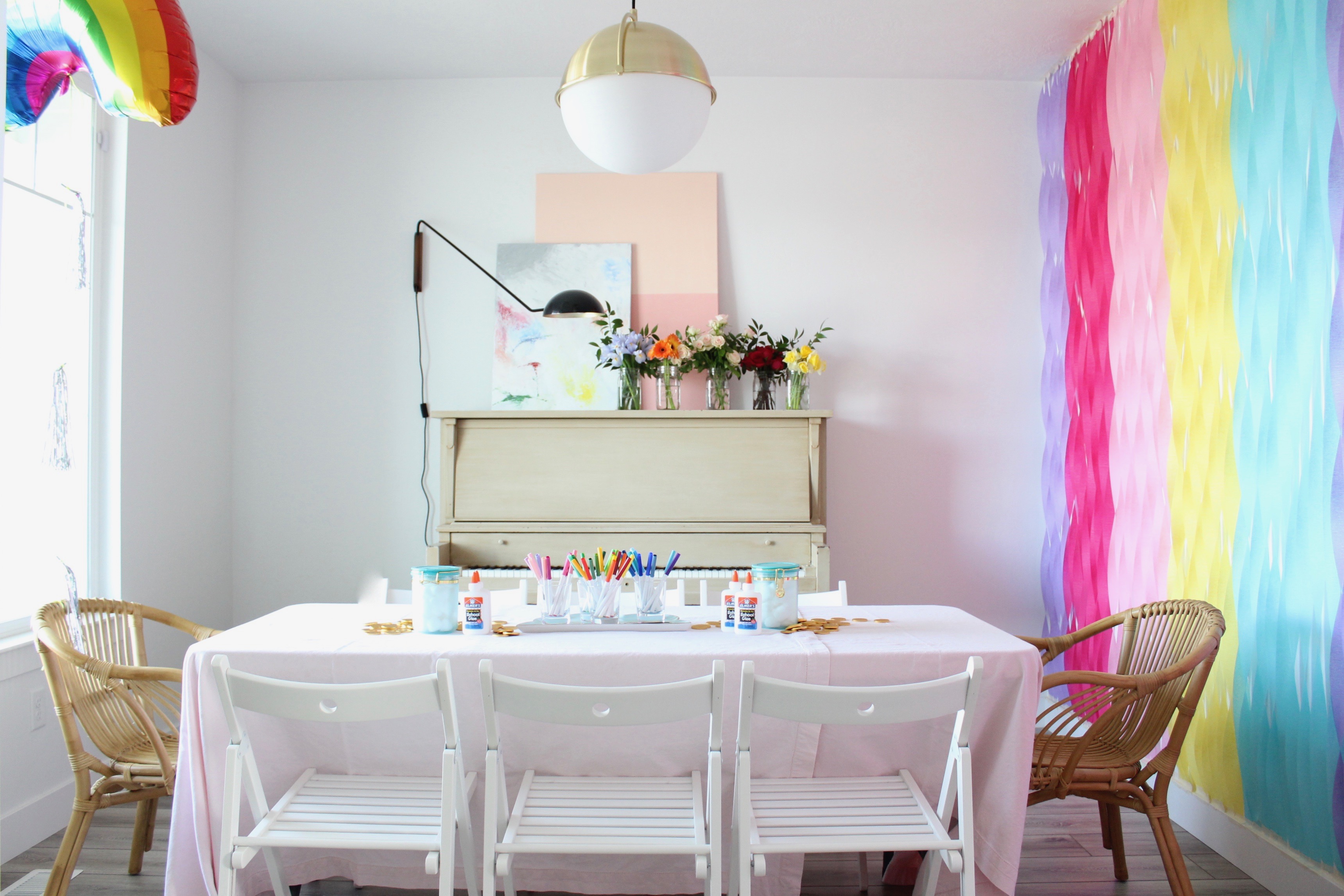 Finding activities to keep a bunch of 5 year olds happy was key at Farah's party. We printed off these rainbow images and had markers, stickers, glue and cottonballs ready for the kids to design their own rainbows.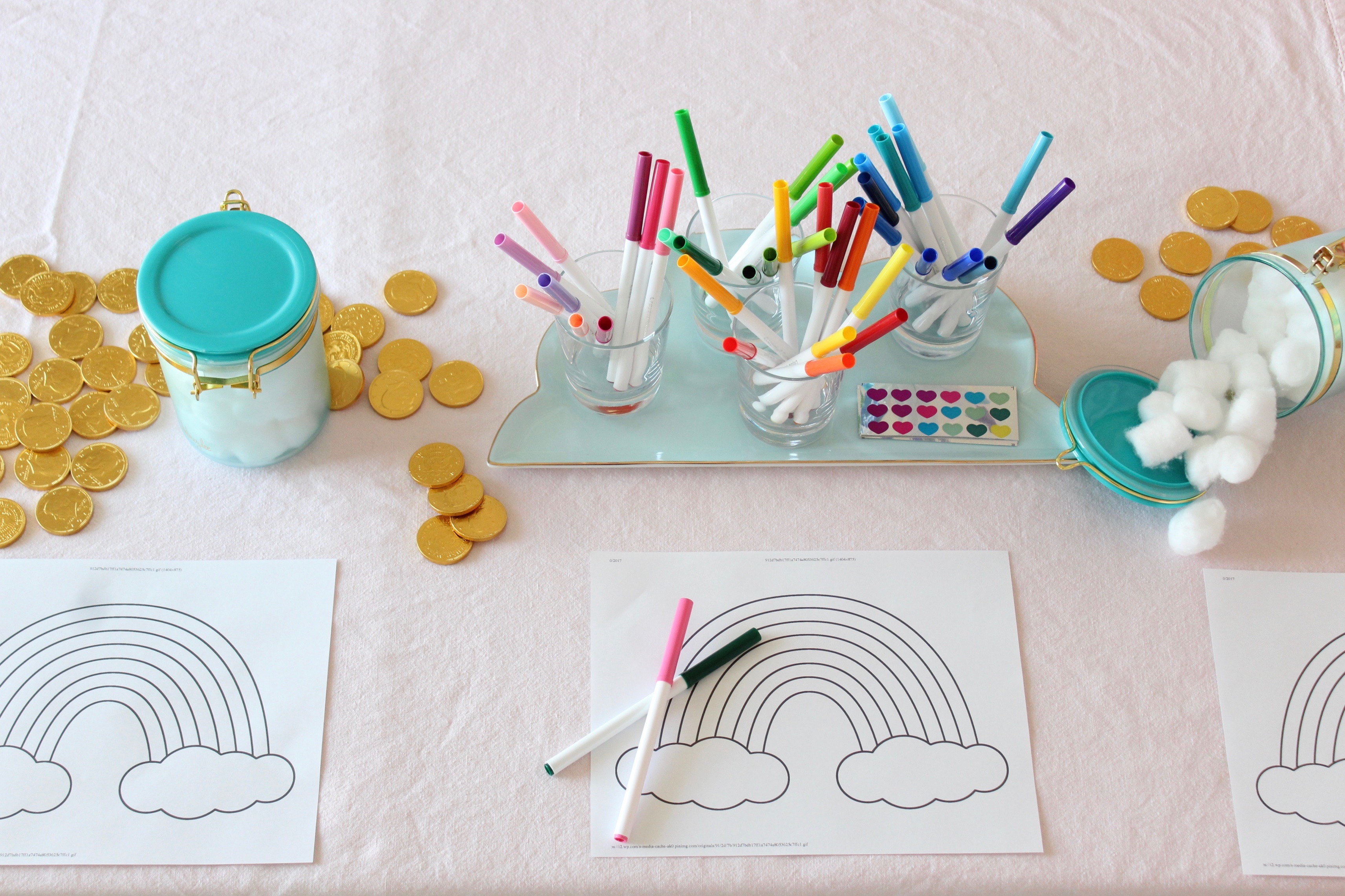 The craft was a hit as well as the gold coins on the table for the kids to snack on while they worked.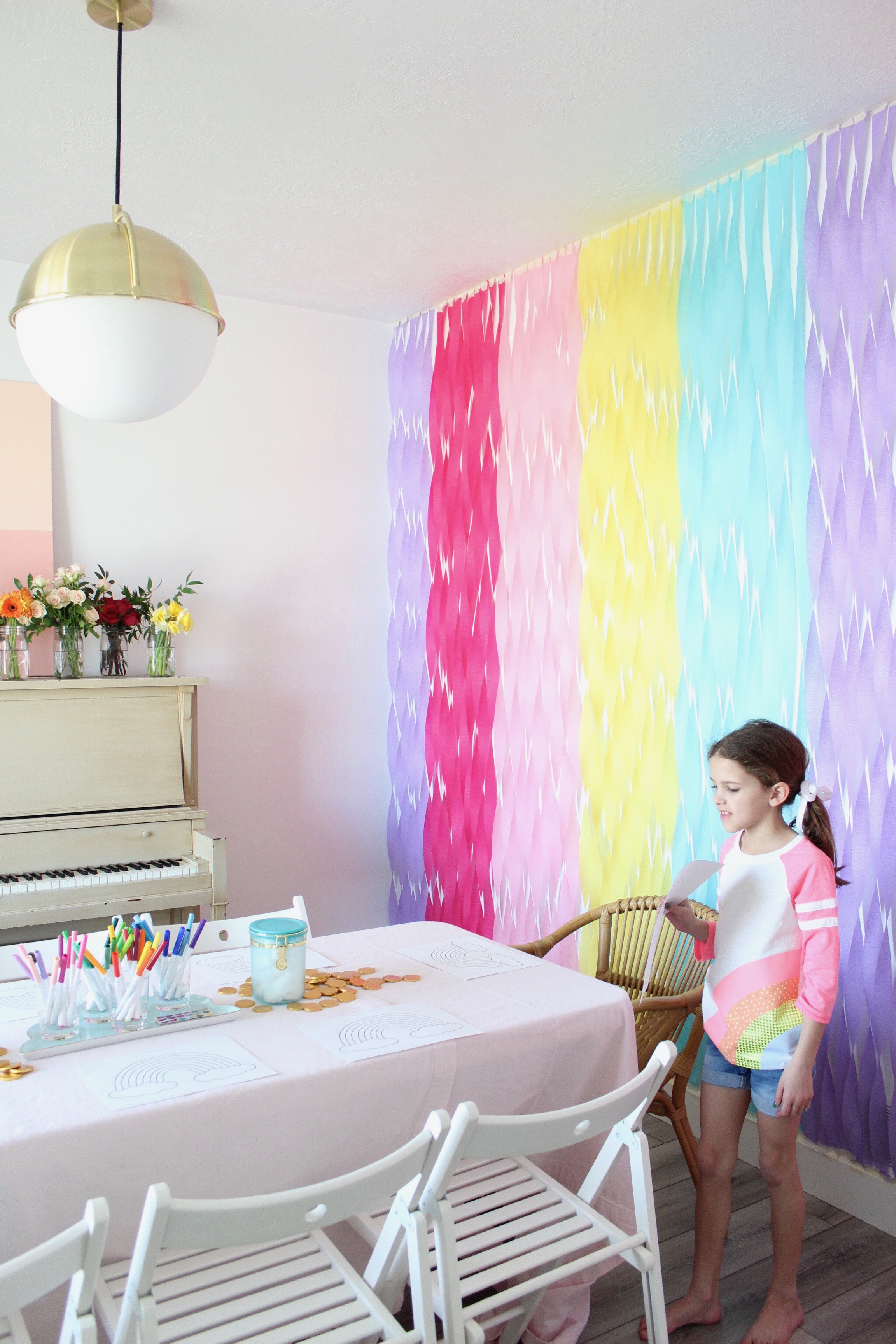 Couldn't have done it without my little helper!!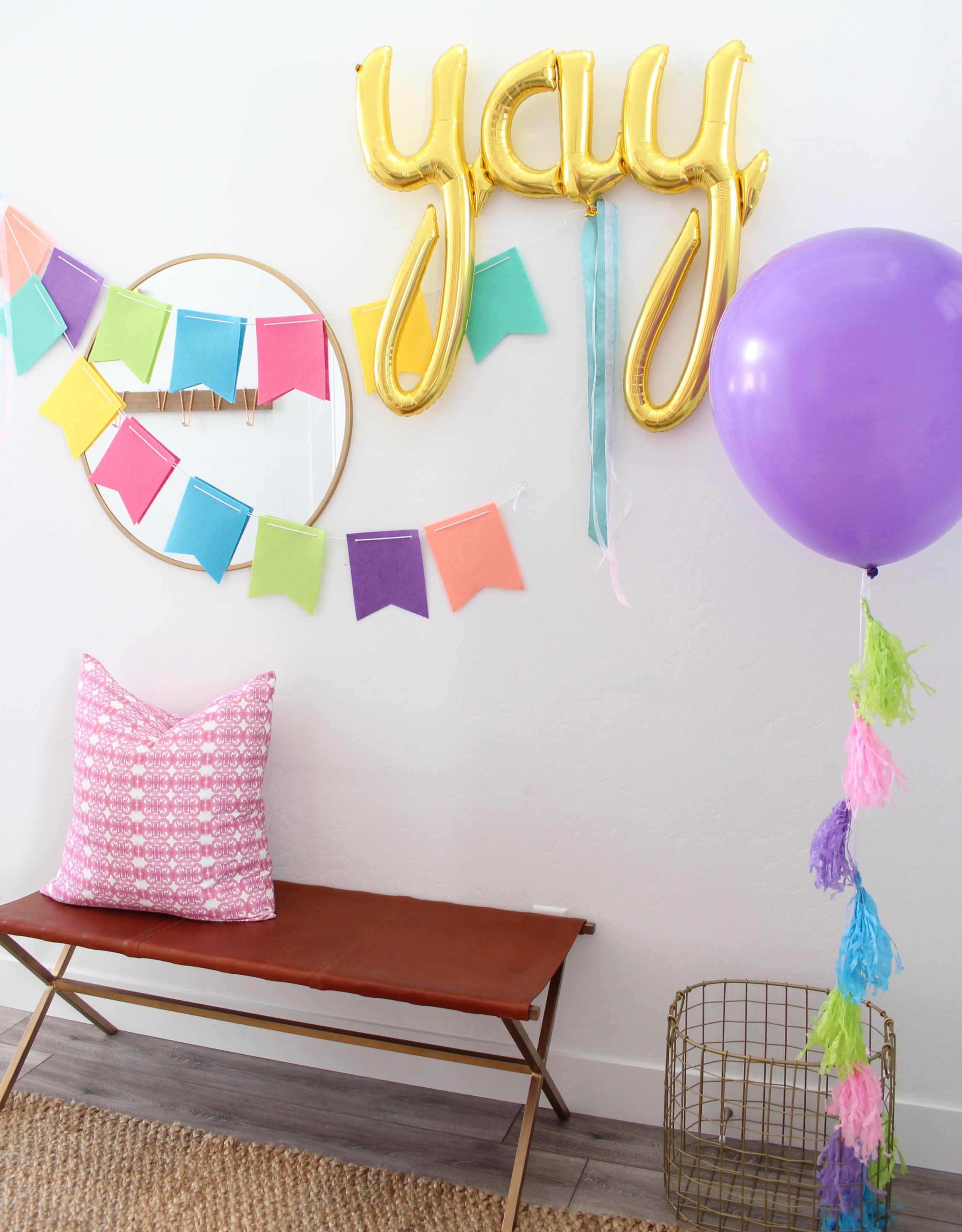 I chose pastel rainbow colors to decorate the house with since it was a girl's party. Having the party in Spring made this color palette work that much better.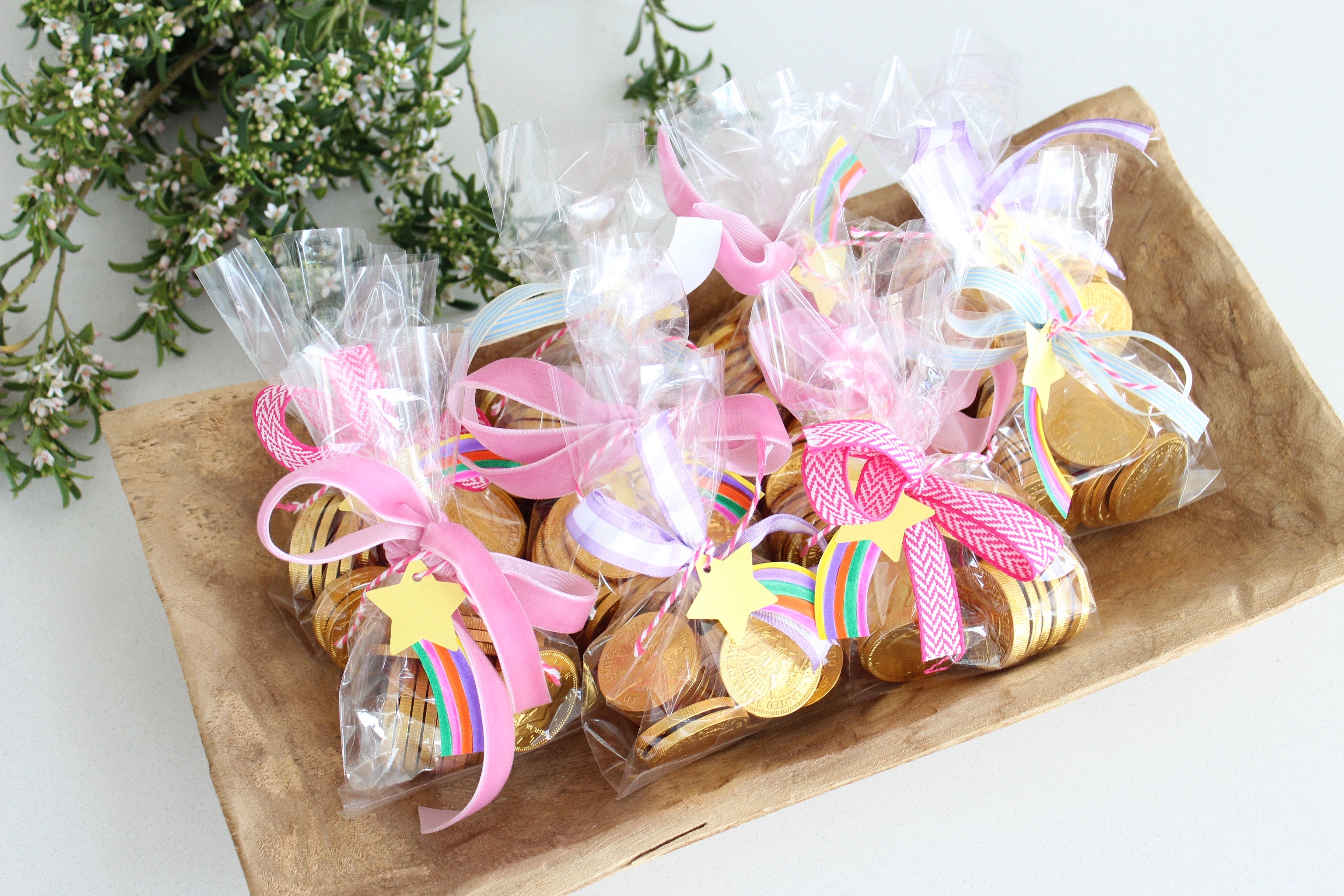 Gold coins for the favor was a hit with everyone.
This rainbow cake by Annie Bee Cakery was darling inside and outside, and just as delicious as it was cute.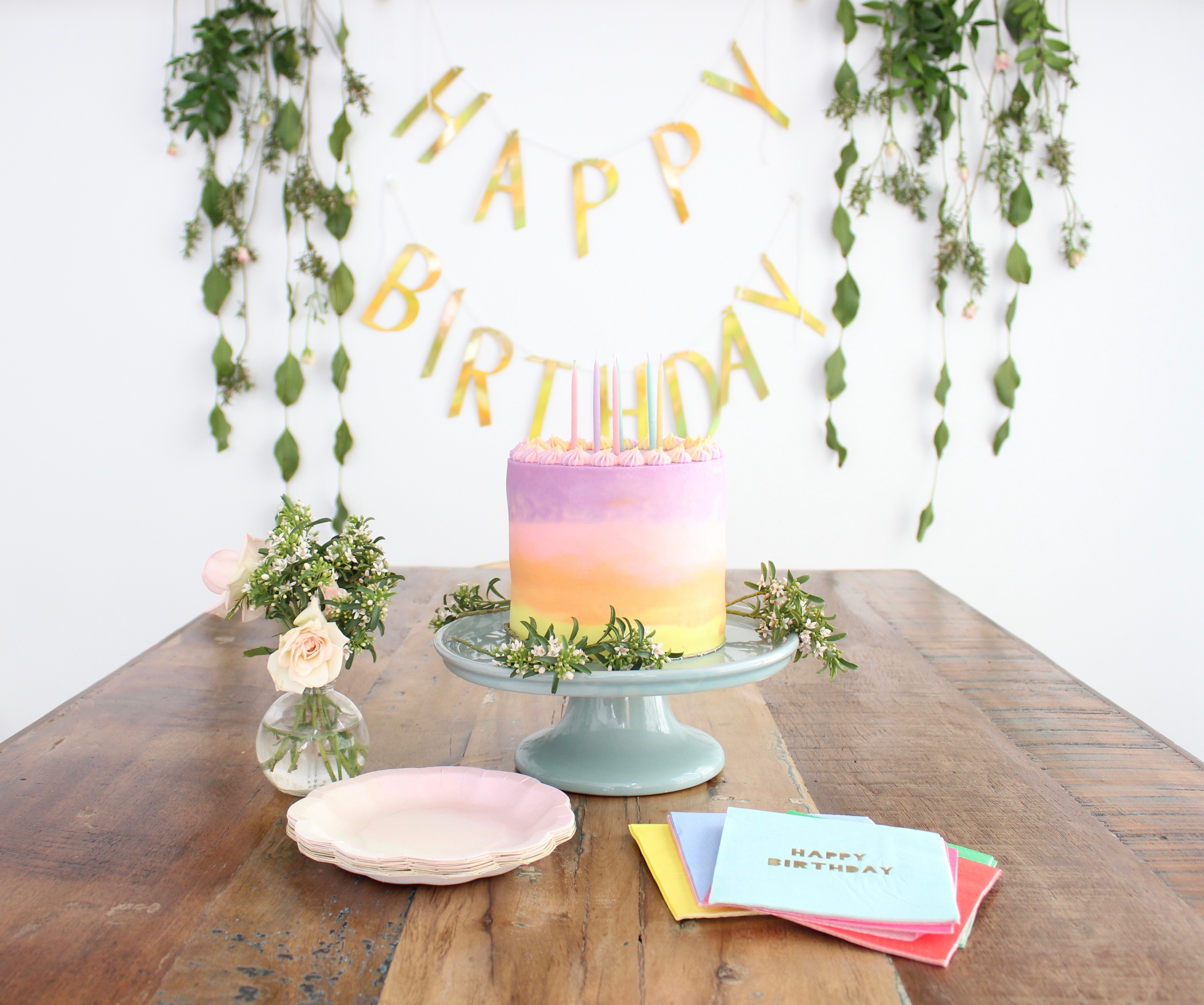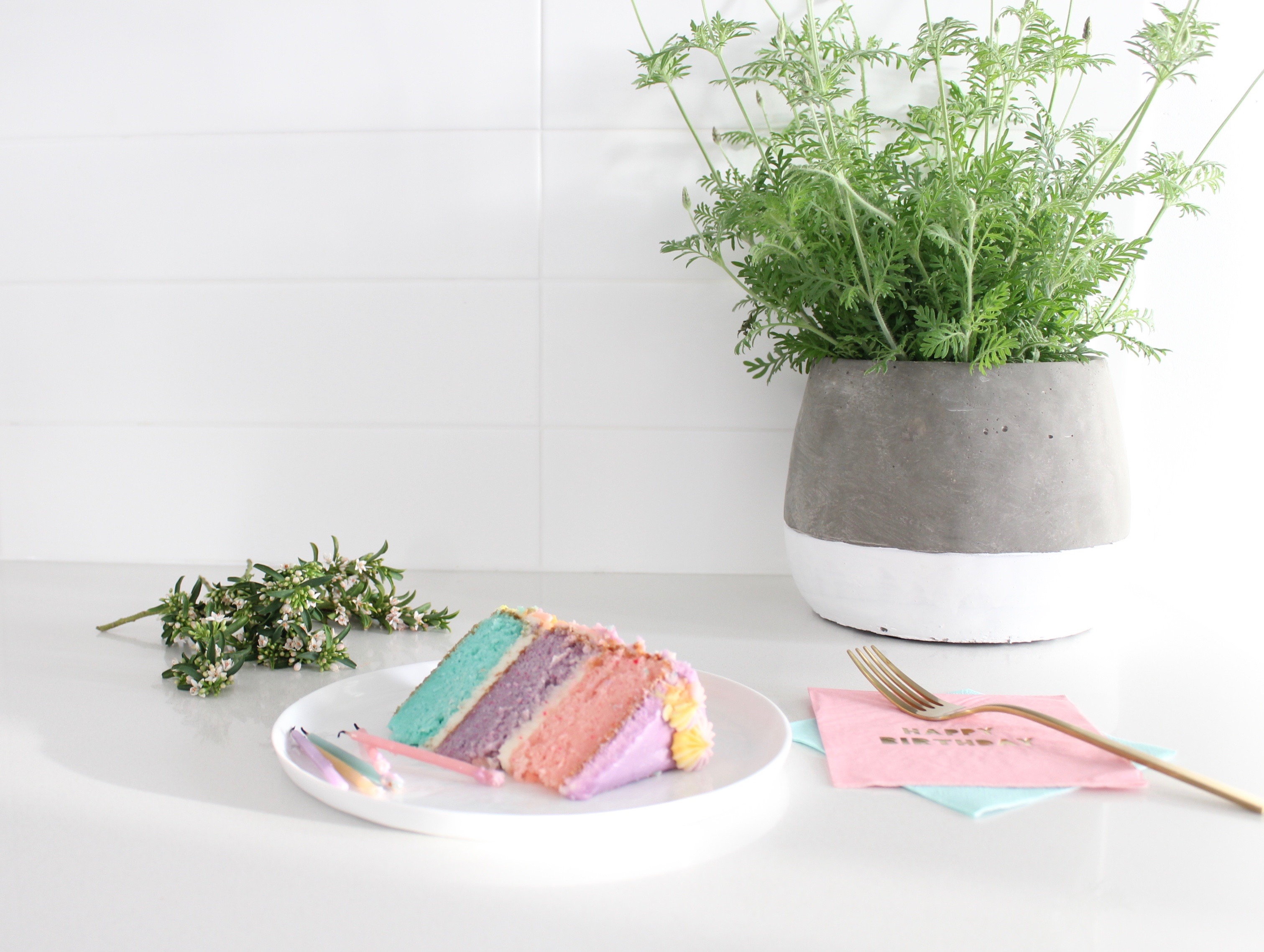 Having 2 separate stations, one where the kids could do their craft and one where they could eat cake was nice so the craft area didn't have to be cleaned up right after the crafting was done and we moved onto games.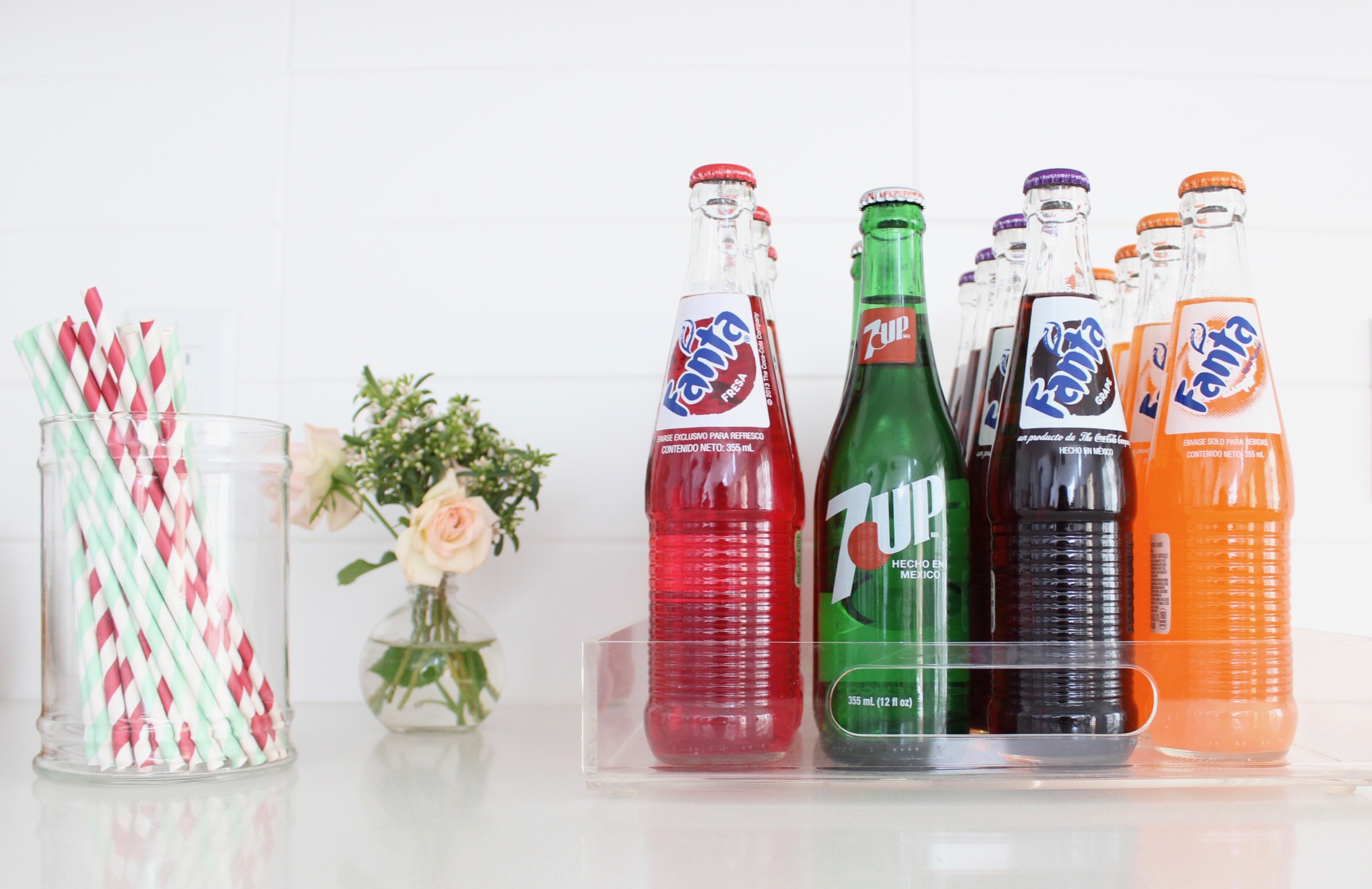 Rainbow colored bottled drinks went perfectly with the rainbow cake.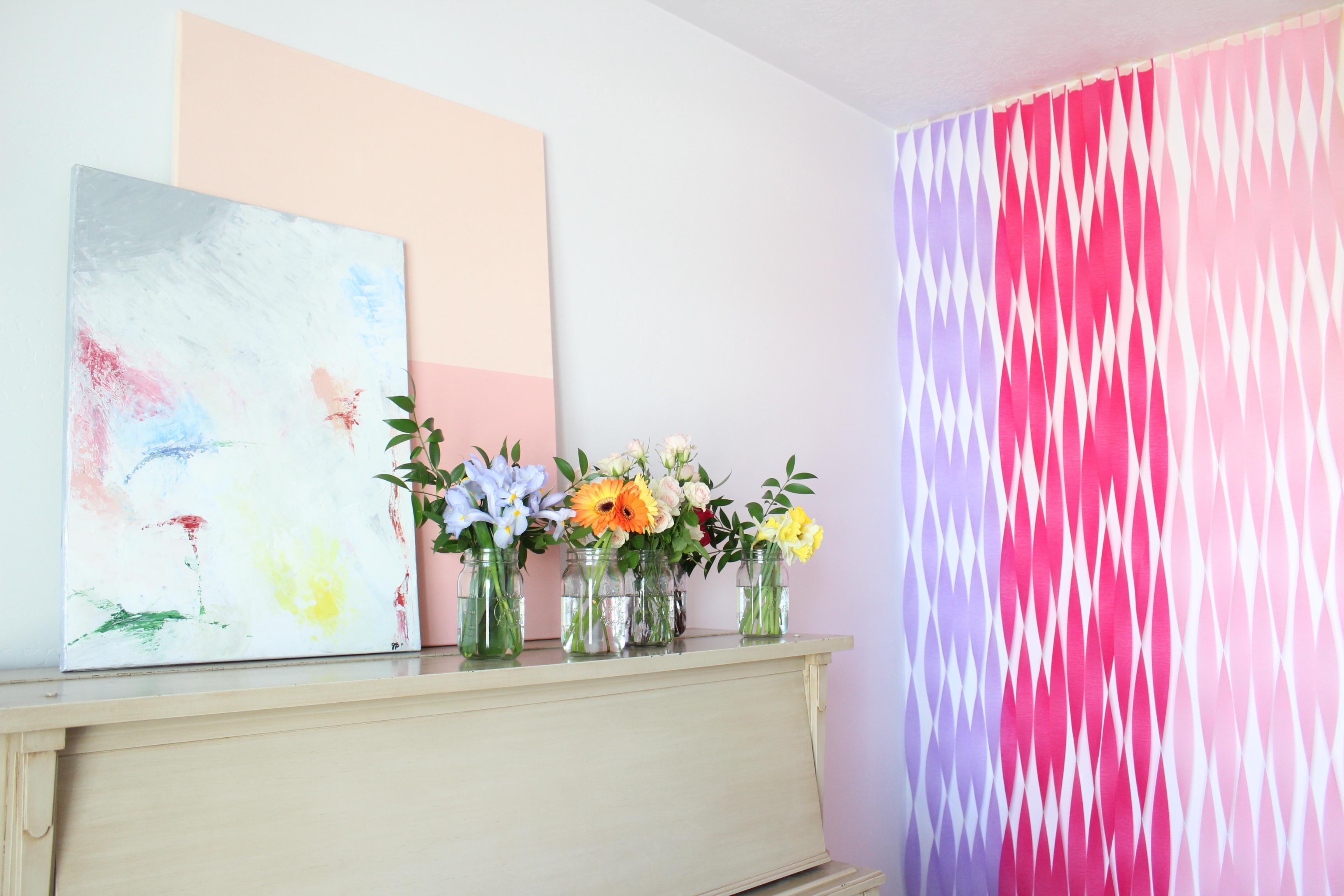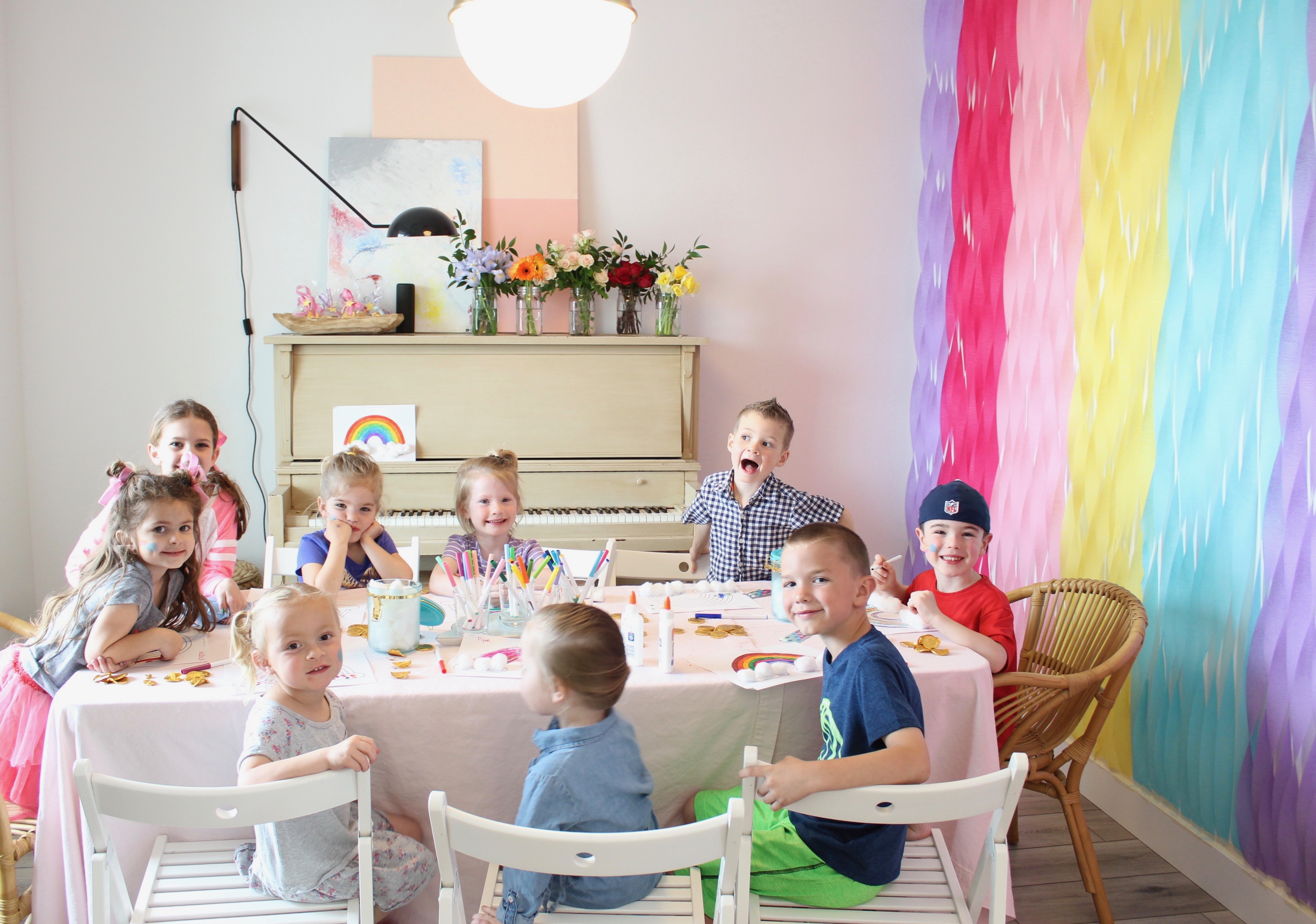 Everyone had a blast, especially the birthday girl!! We played pin the hair on the troll and hot potato with a stuffed troll and freeze dance to the music from Trolls. Such a great day!!