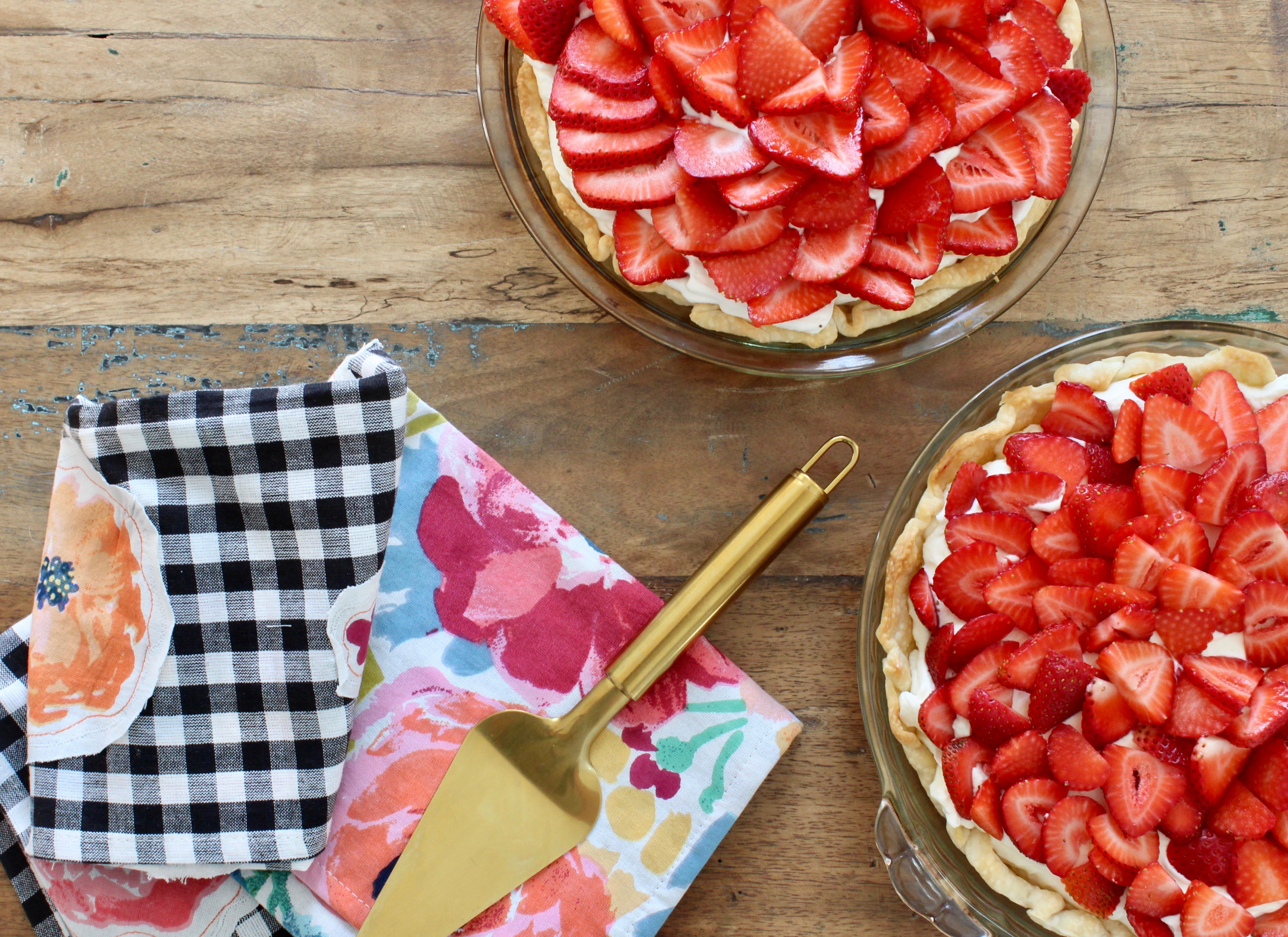 No Fail Pie Crust
2 1/2 c. flour                       1/2 t. salt
1 c. shortening
Process the above ingredients until they are large crumbs.
Add:
1 egg, beaten                      1 T. vinegar
1/4 c. water
Mix all ingredients together; divide into four parts. Roll out onto well floured surface and put into pie pan. Poke holes in pie crust. Bake at 350 degrees for 8-10 minutes or until light golden brown.
Let cool before filling.




Filling:
2 t. vanilla                                          3/4- 1 c. sugar
8 oz. cream cheese softened           2 c. thinly sliced fruit (strawberries, peaches, raspberries or blueberries)
2 c. heavy cream, whipped
Beat together cream cheese, sugar and vanilla. Whip the cream separately. Fold or whip both mixtures together. Spread into baked and cooled pie crust. Cover and refrigerate. May be made up to 1 day in advance. When ready to serve top with desired fruit topping.