The entry sets the tone for the whole home which is why making it a place that is welcoming as well as useful is key to the design. This entry pulls in natural elements and greets their guests with a family picture gallery wall symmetrically placed. A mirror is always a good idea in the entry if the space permits. Baskets can corral shoes and bags and the entry table has small trays to drop keys.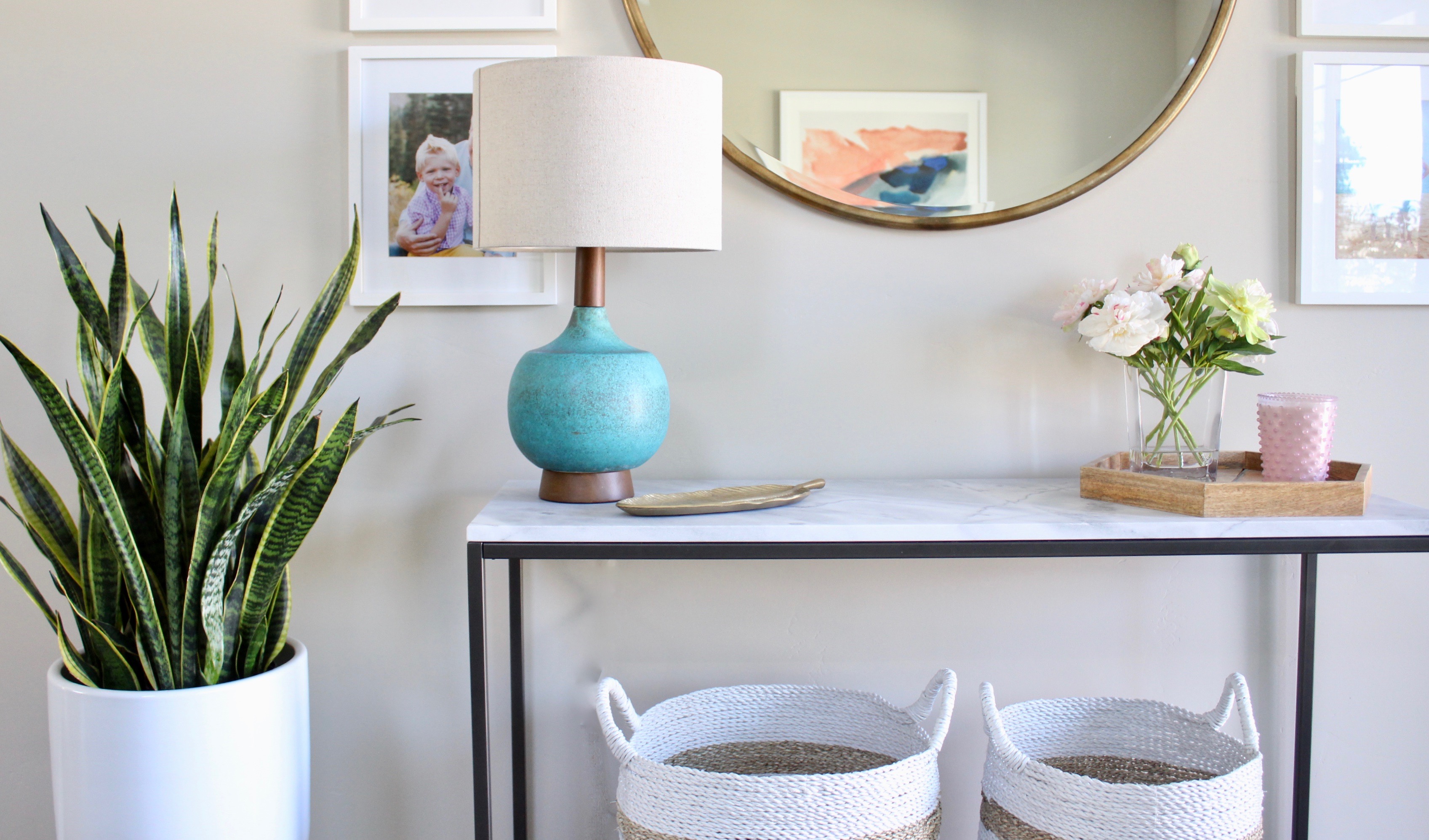 Florals and lit candles in the entry are a great way to greet company and make them feel welcome. (Home of @empannier)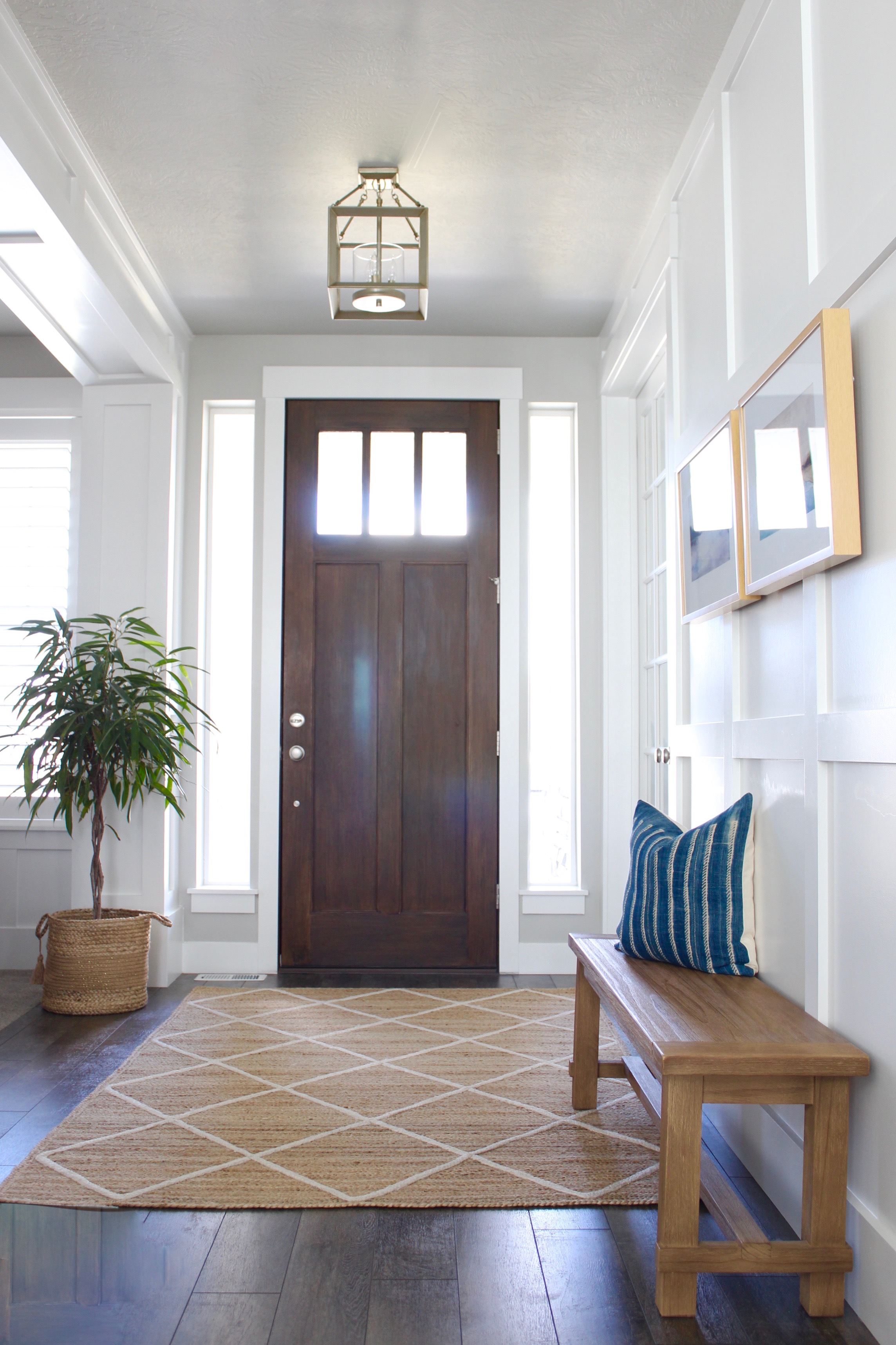 A durable rug and an entry bench make for a great place to sit and remove shoes and keep dirt off of clean floors. The inside of the door should not be overlooked as it can be key in adding to the aesthetics of an entry design.
Serene art is the perfect accent to this architectural wall without taking away from the simplicity of it. If fresh flowers are not an option for the entry then a plant would be another great element to add. (Design by @afpdesign)
An extra large mirror or art piece makes a bold statement in the entry. (Home of Morgane Sezalory)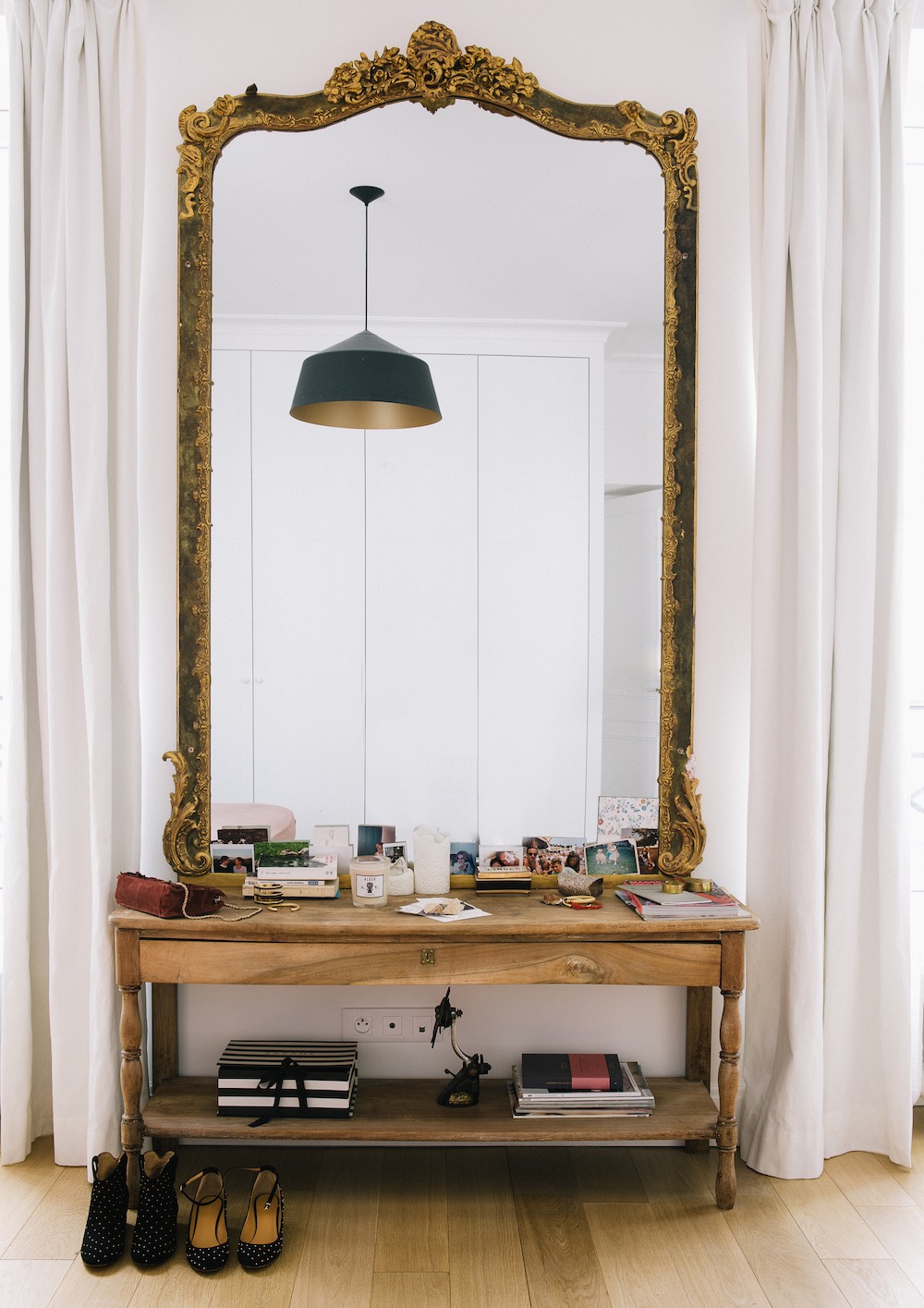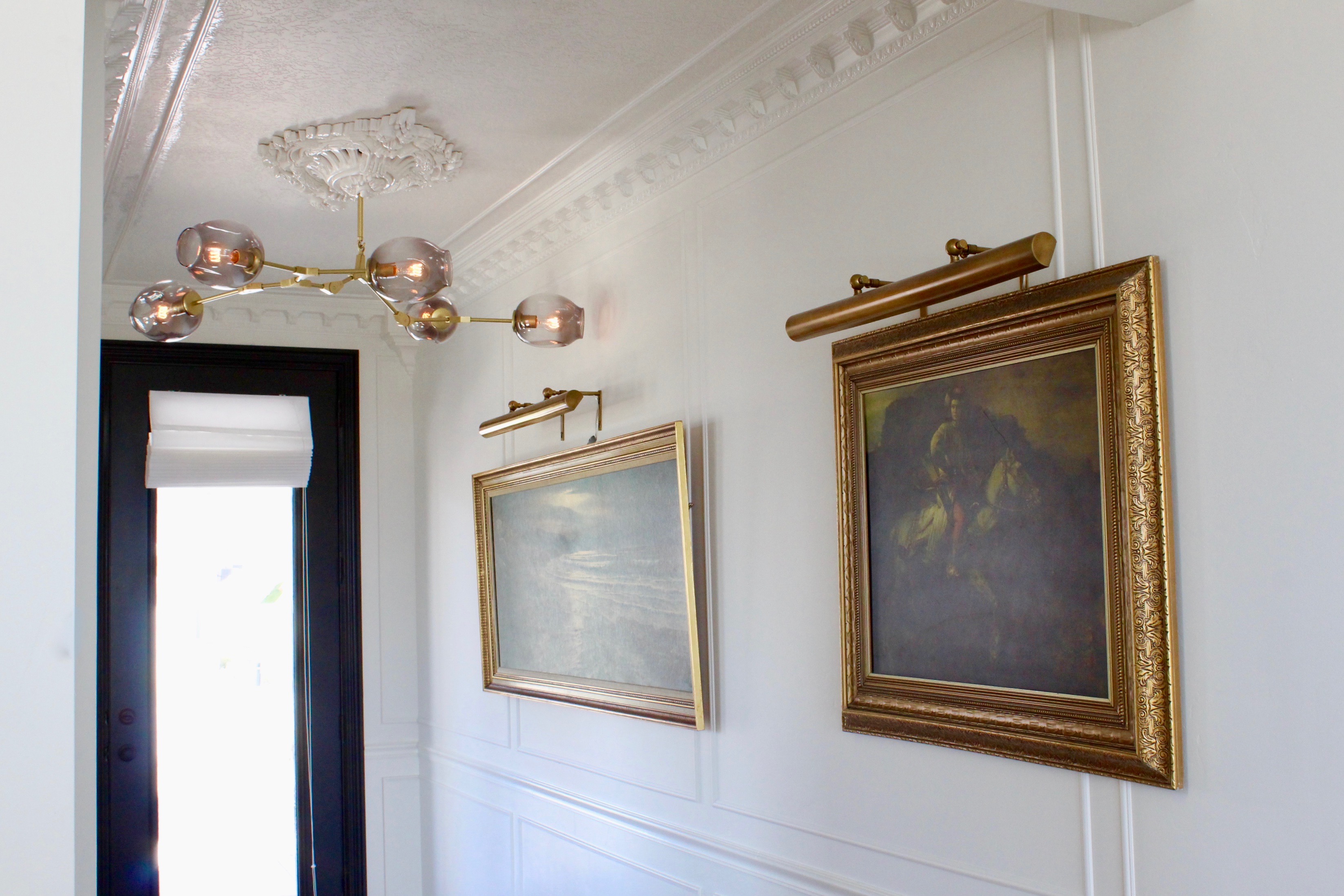 Adding stunning architectural elements such as this crown molding and a unique medallion around the entry light gives the entry an awesome wow factor. A beautiful light, whether simple or dramatic, in the entry is one of the main pieces that I always add to any entrance.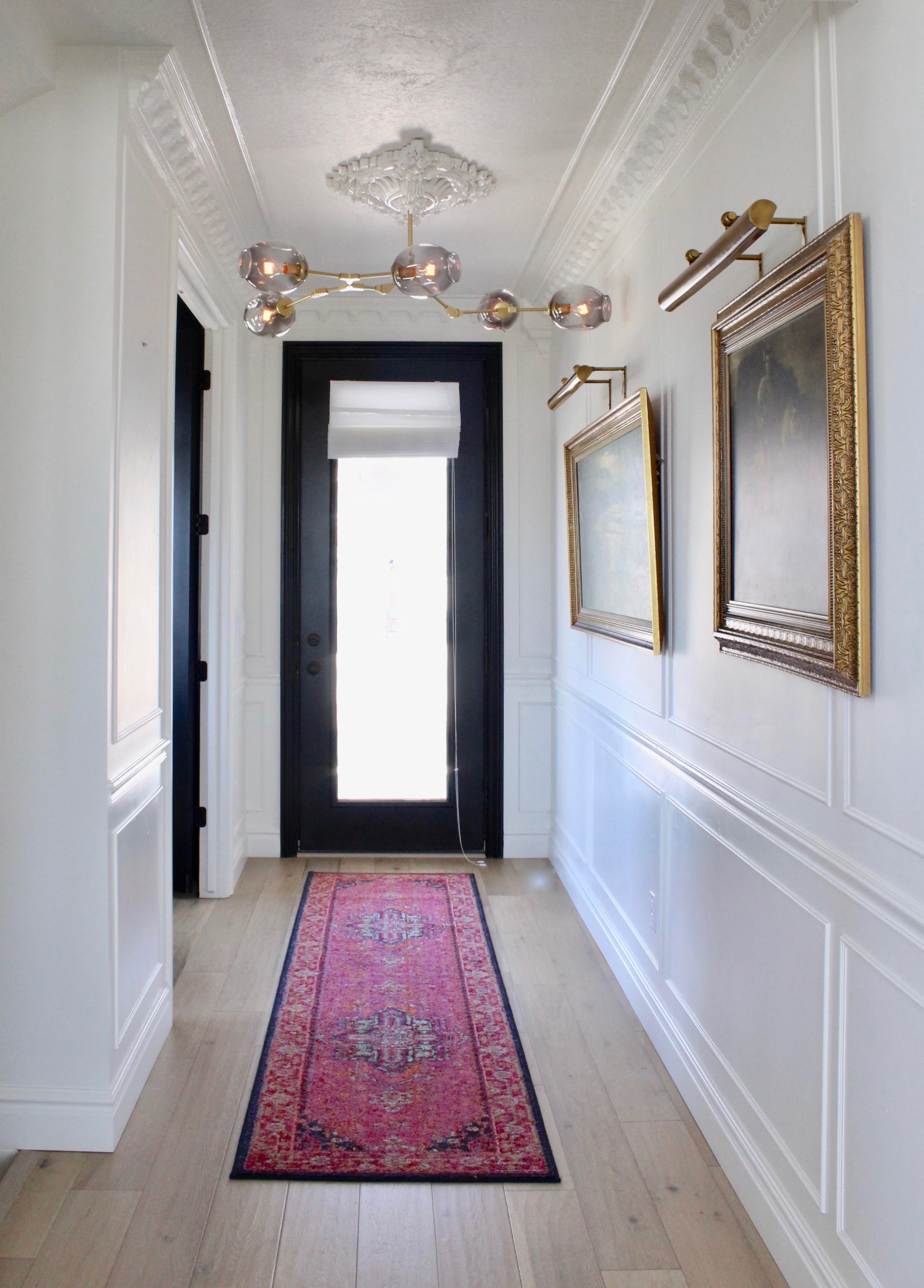 This entry is dramatically simple as no table or bench is needed. They added a colorful rug and stunning light to complement the art and architectural elements. It's the perfect walkway to the rest of their stunning and unique home. (Design by and home of @stepheniewatts and @chasewattsdavid. Architectural details by @thechaderbox)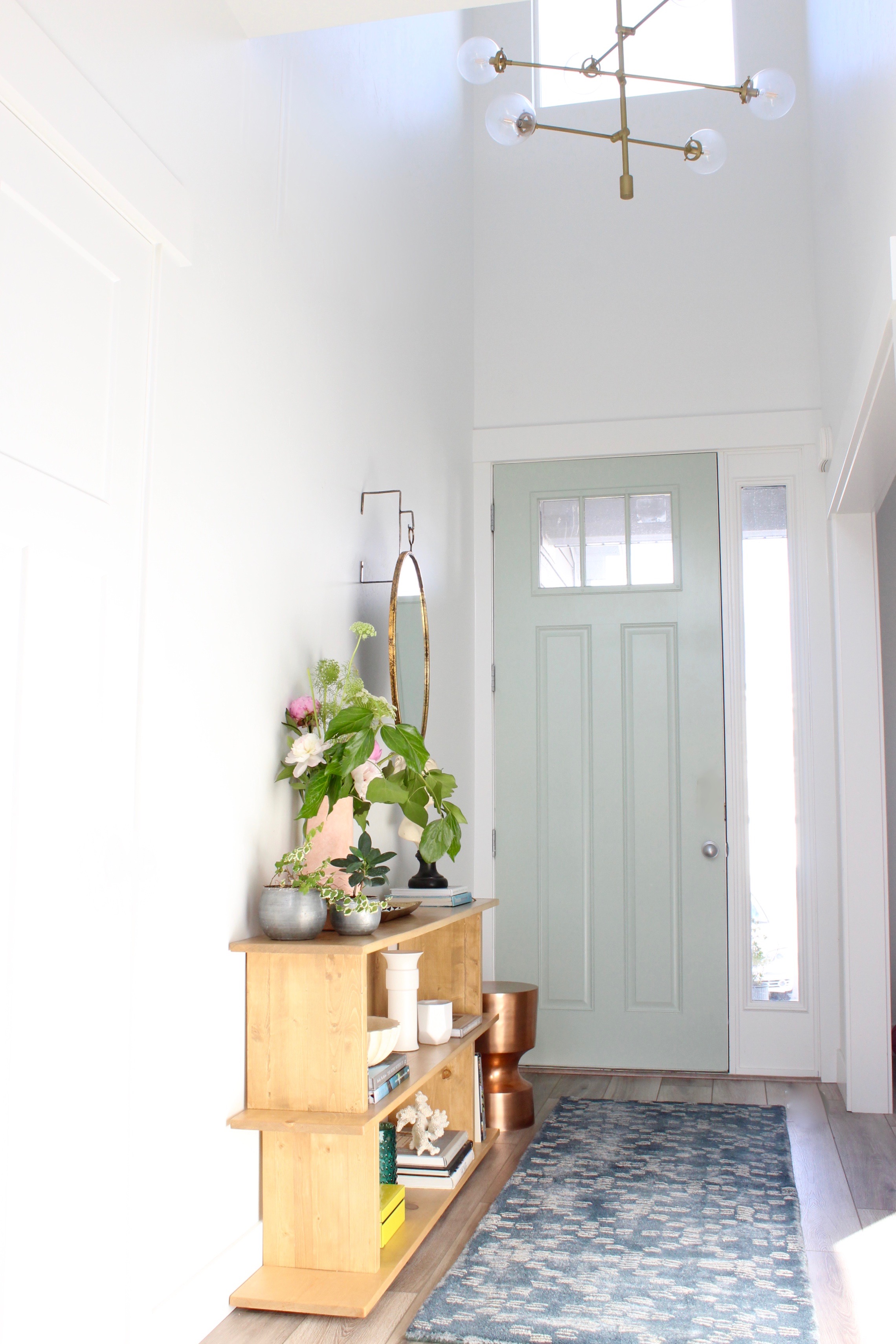 This entry includes multiple elements of what I've previously mentioned- bold entry light, durable rug, pretty inner door color, entry mirror and fresh flowers. A bookshelf is a nice way to greet guests with some treasured finds and decor that will be a gateway to what they might find in the rest of the home upon entering.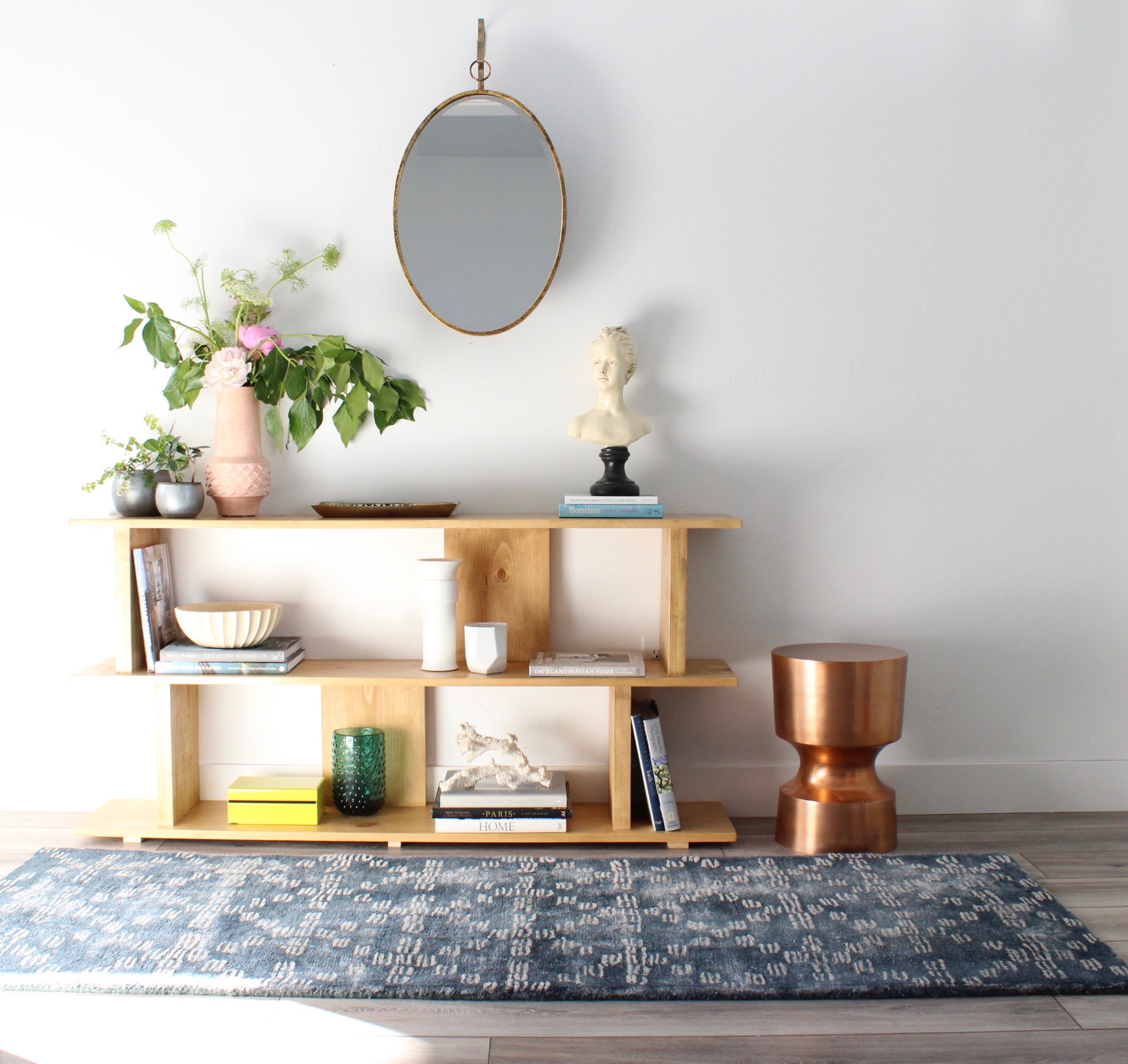 (Home and design of @afpdesign. Bookshelf by @thechaderbox)
Finally, keeping an entry unique and bold by just having a gorgeous front door and adding wallpaper makes for a simple yet sophisticated entryway.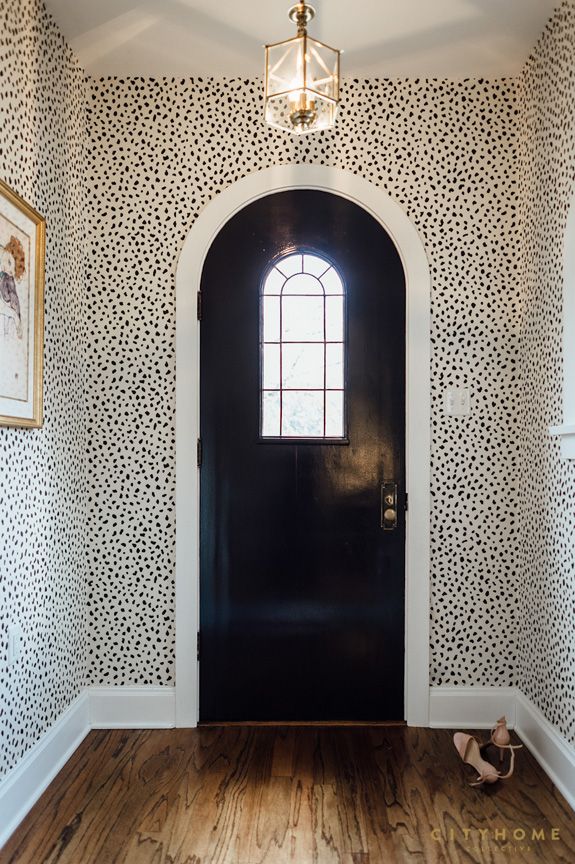 (Design from @bloglovin')
No matter what size of entry you have, making it a place where guests feel welcomed and a place that you love to come home to will make this area of the home one of the most important spaces to design in your home. Taking the time to make it unique and a sampling of what they will find in the rest of the home allows for a great design flow into the rest of the areas of your home.