A picnic in the park in the middle of summer was the perfect setting for my daughter's 10th birthday. To keep with the boho style we laid out rugs and blankets and added colorful pillows for the girls to sit on. My favorite feature of all of the decor was this fabric chandelier that we made with strips of different fabric tied around 2 quilting rings and hung with string. It was the perfect centerpiece and Joss was able to help me make it since it was so easy to do.
We set up next to a small stream that the girls could play in to cool off after their lunch. Greenery headbands adorned their lunch bags so they could all have one to wear during the picnic.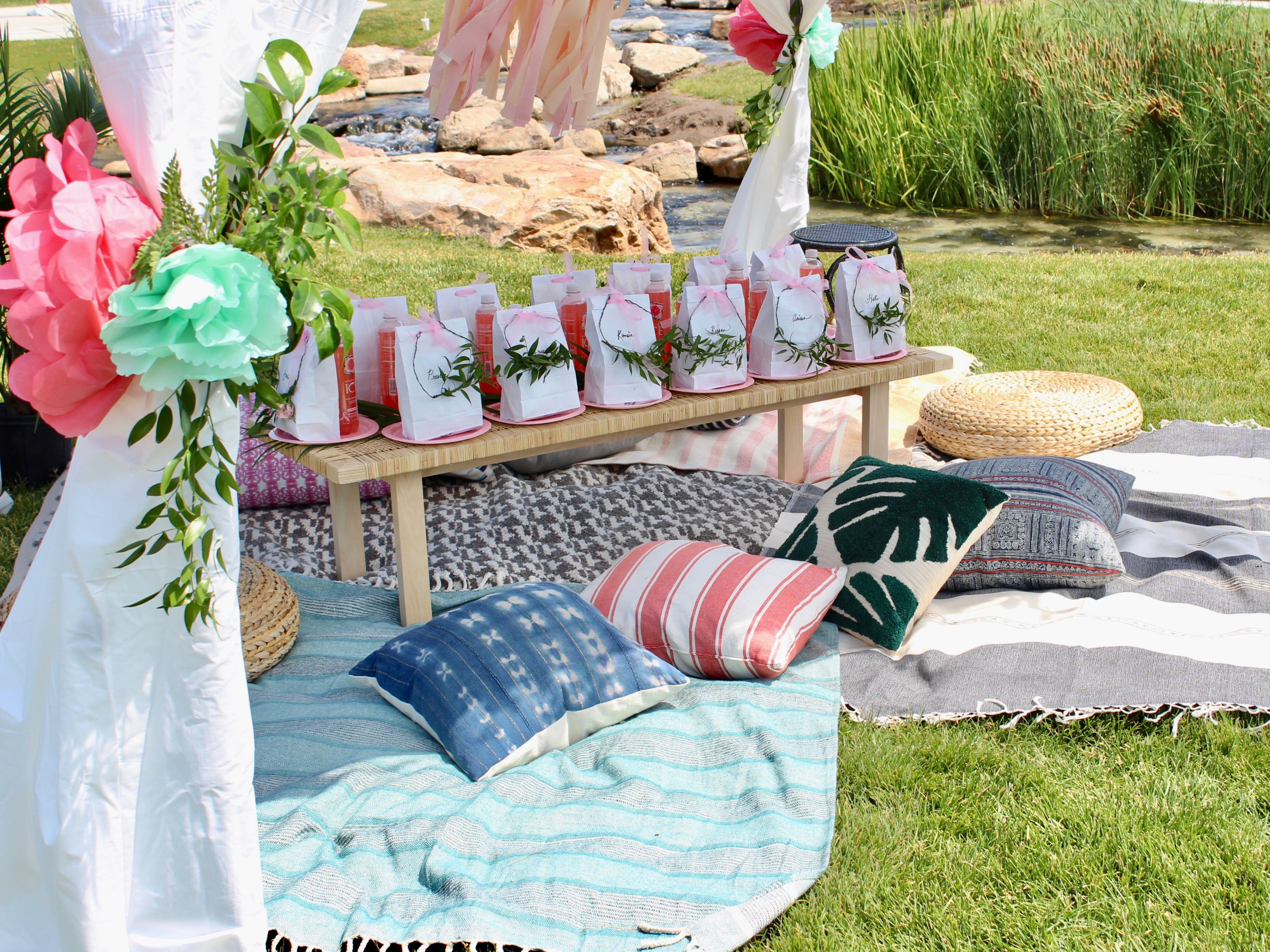 This coffee table bench from Ikea was just the right size to hold all of the girl's lunches and to sit in front of to eat.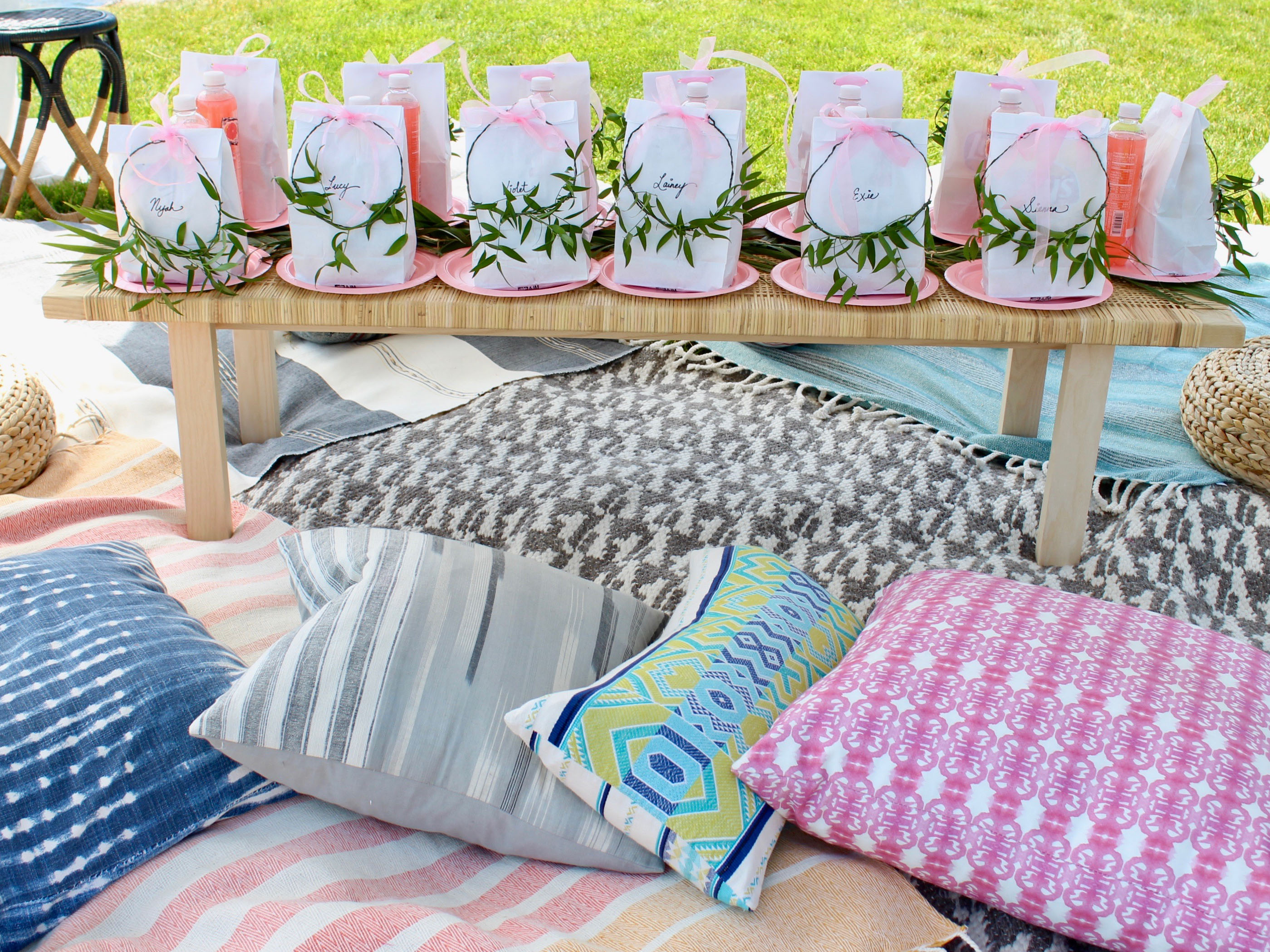 We made Jossie's headband a little more special by adding flowers to it as well.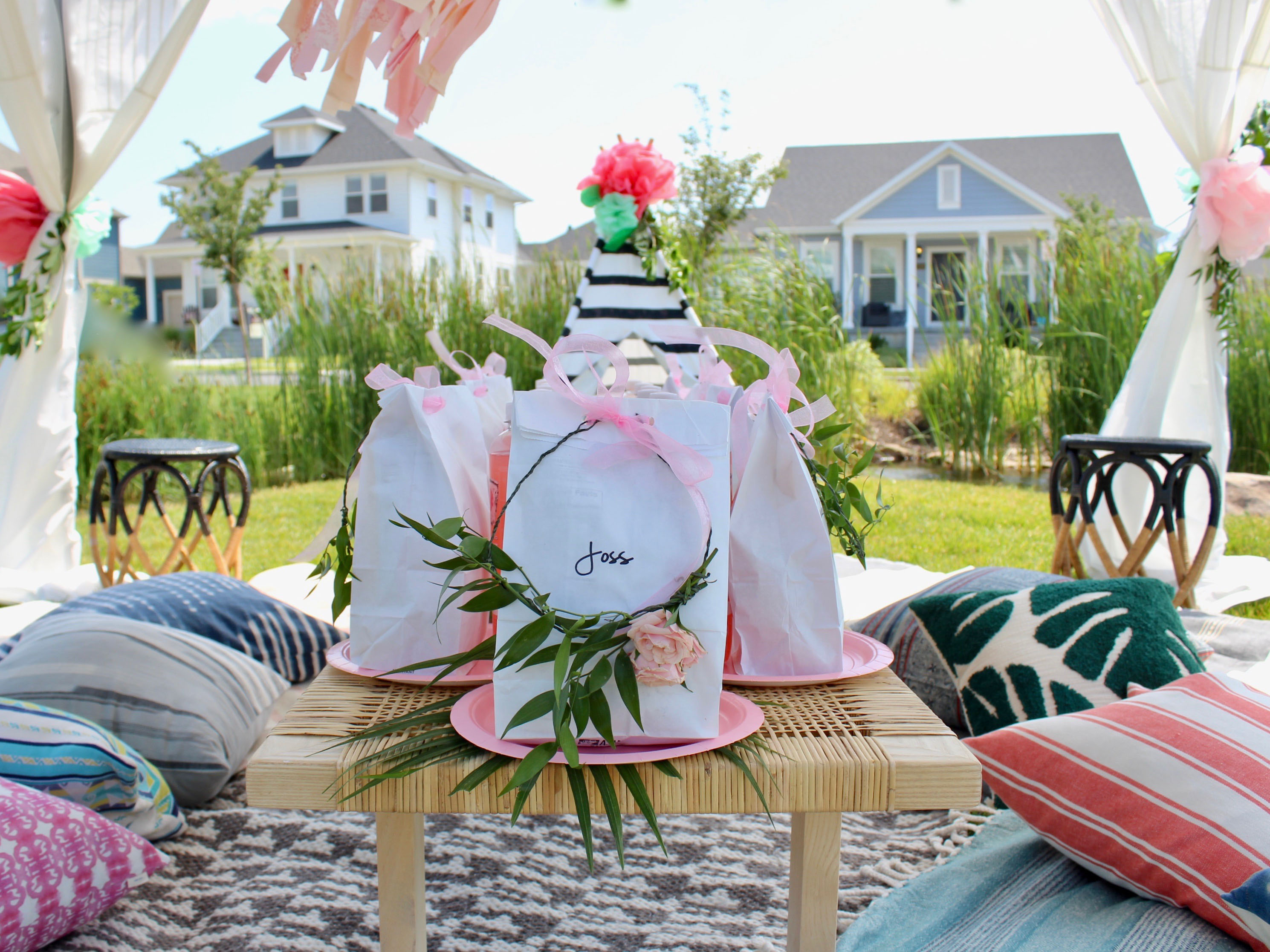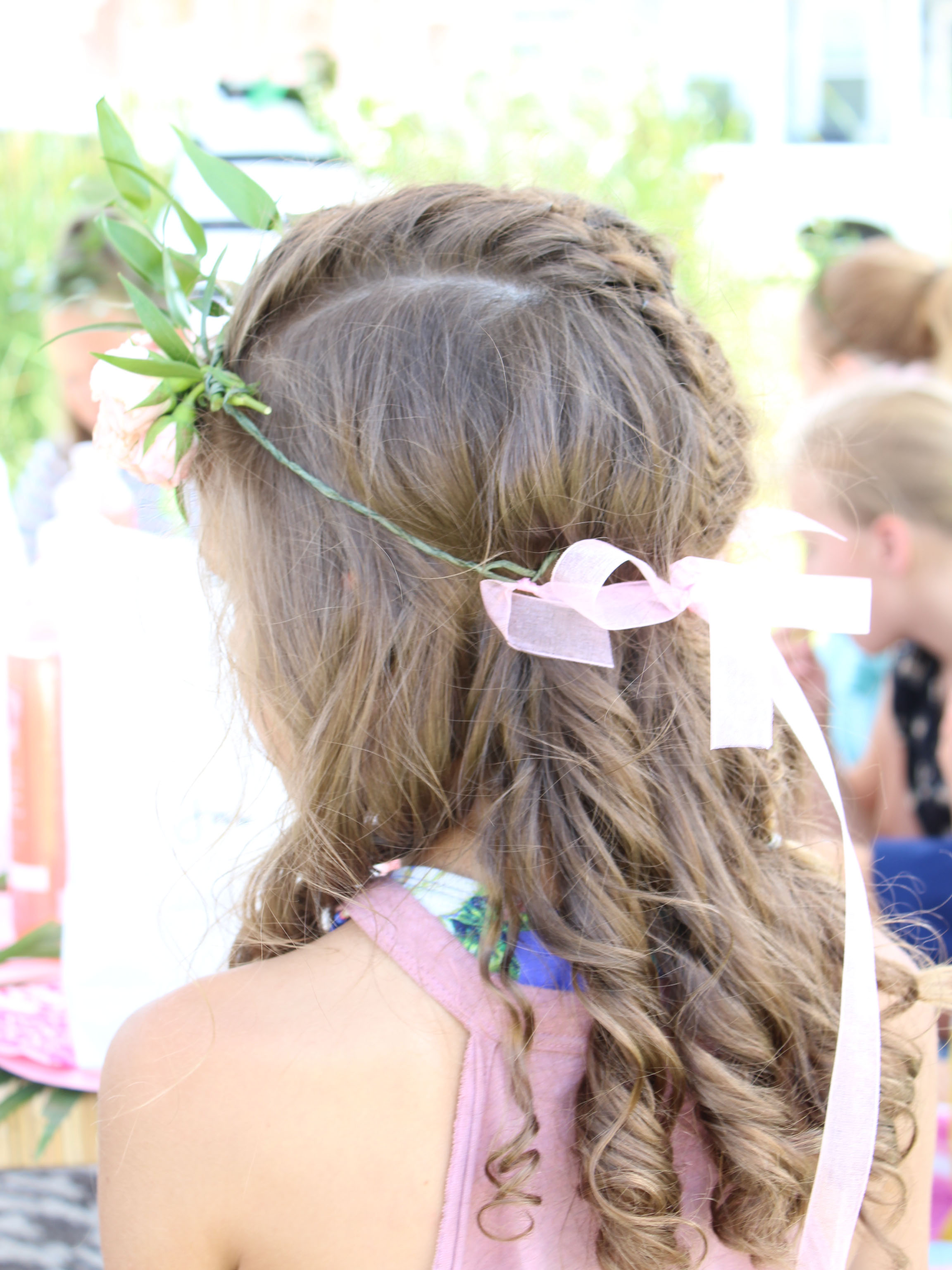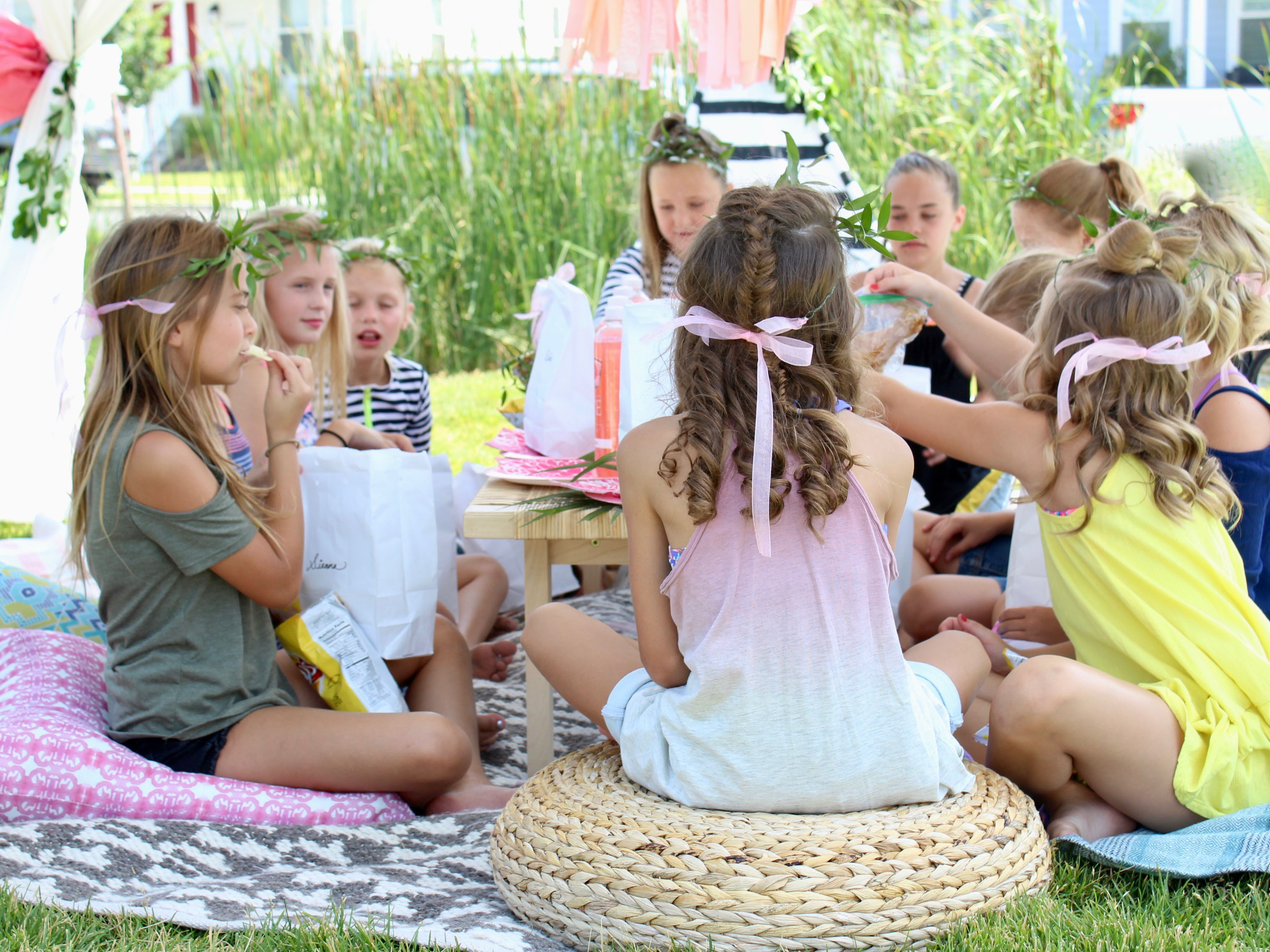 After they ate lunch we played squirt gun tag with colorful water guns that we brought for each of the girls.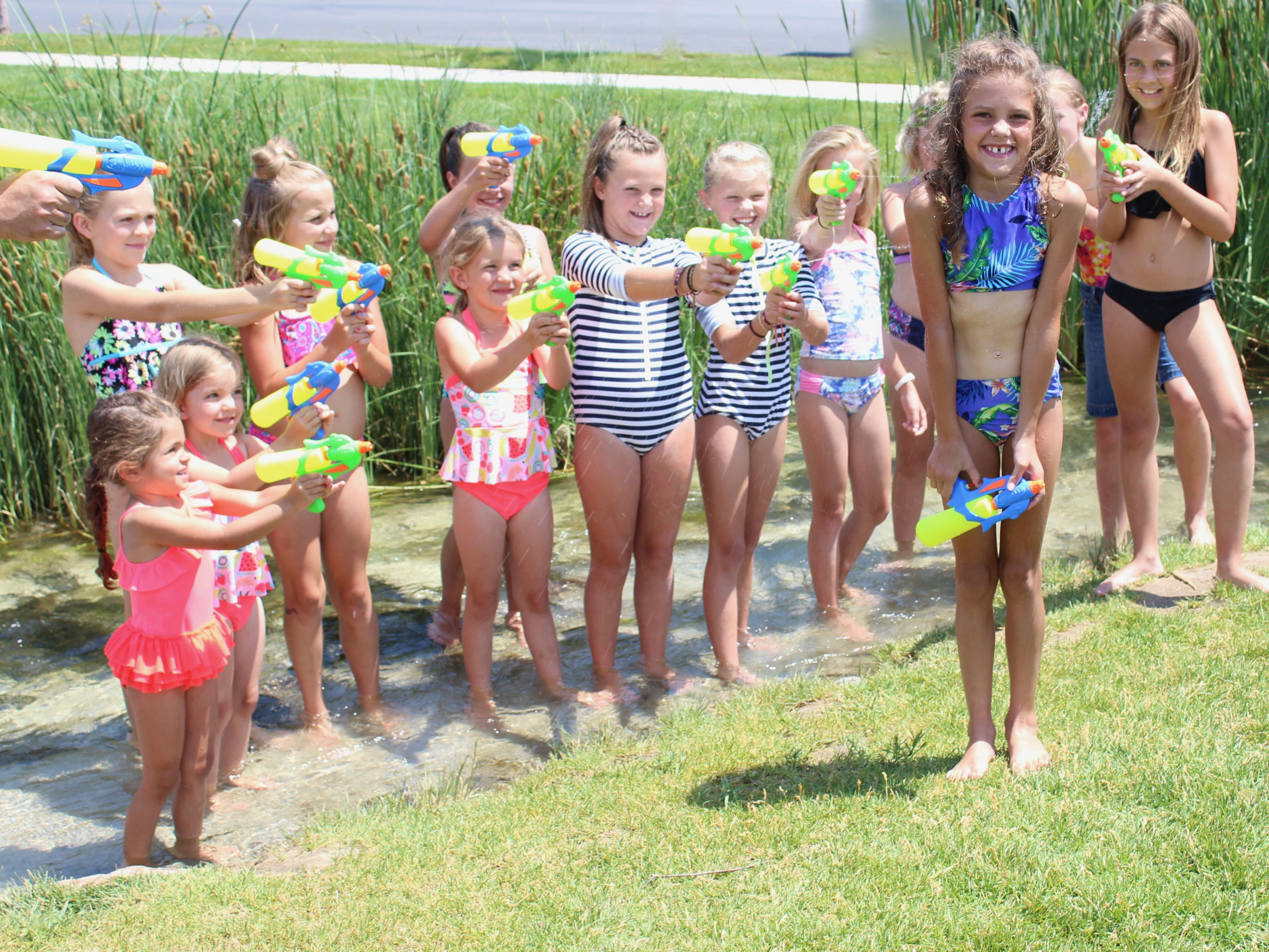 Joss loved it:)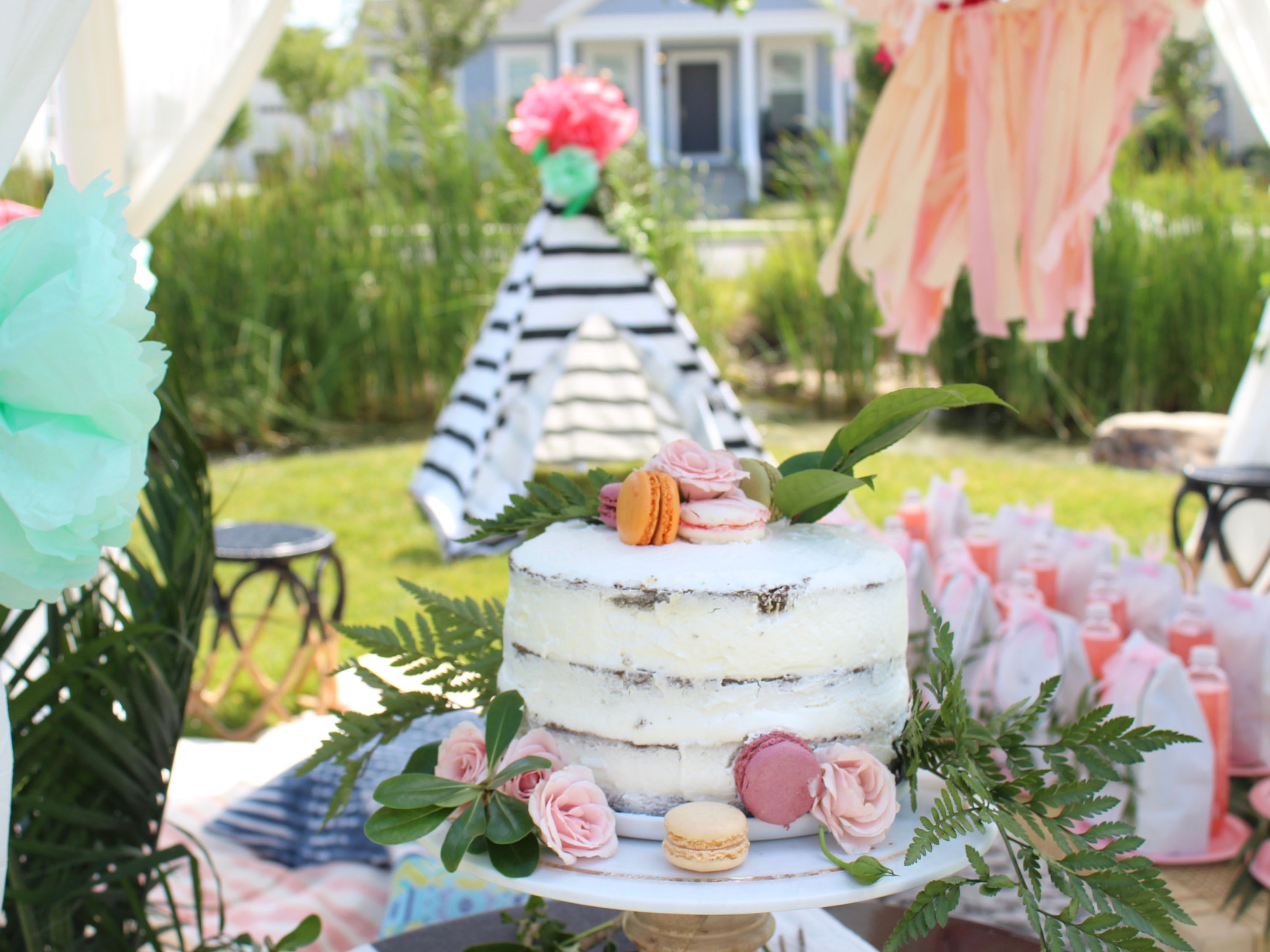 She requested a Dream Cake which is one of my specialties so I was happy to oblige. I adorned it with flowers and macarons, her favorite cookie.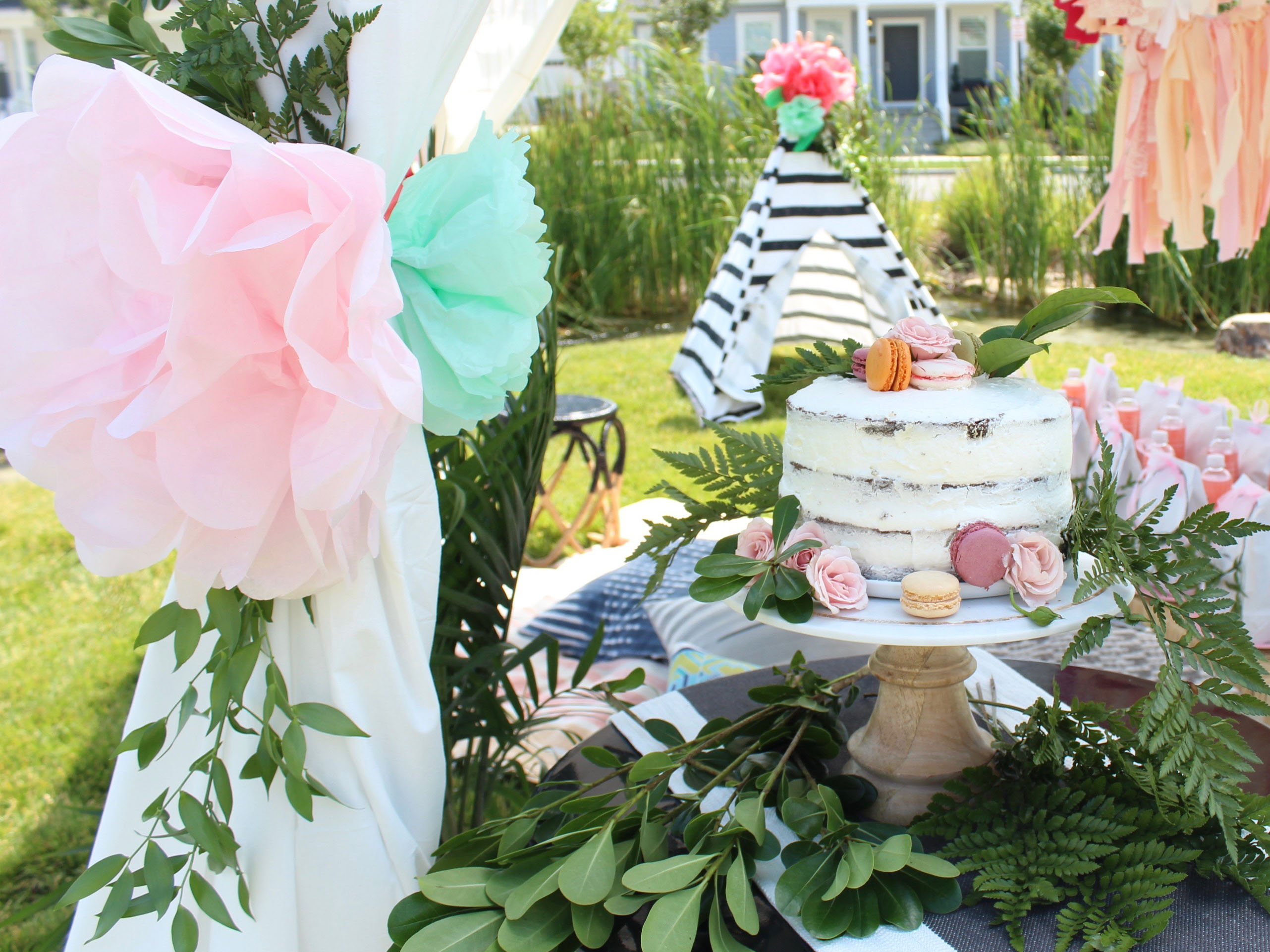 Because they're her favorite cookie, we made little boxes of macarons as the party favors. Not the easiest treat to make but totally worth the effort!
These tissue paper flowers and greenery were the only other decorations besides the chandelier, pillows and blankets. So bright and colorful and so simple to make.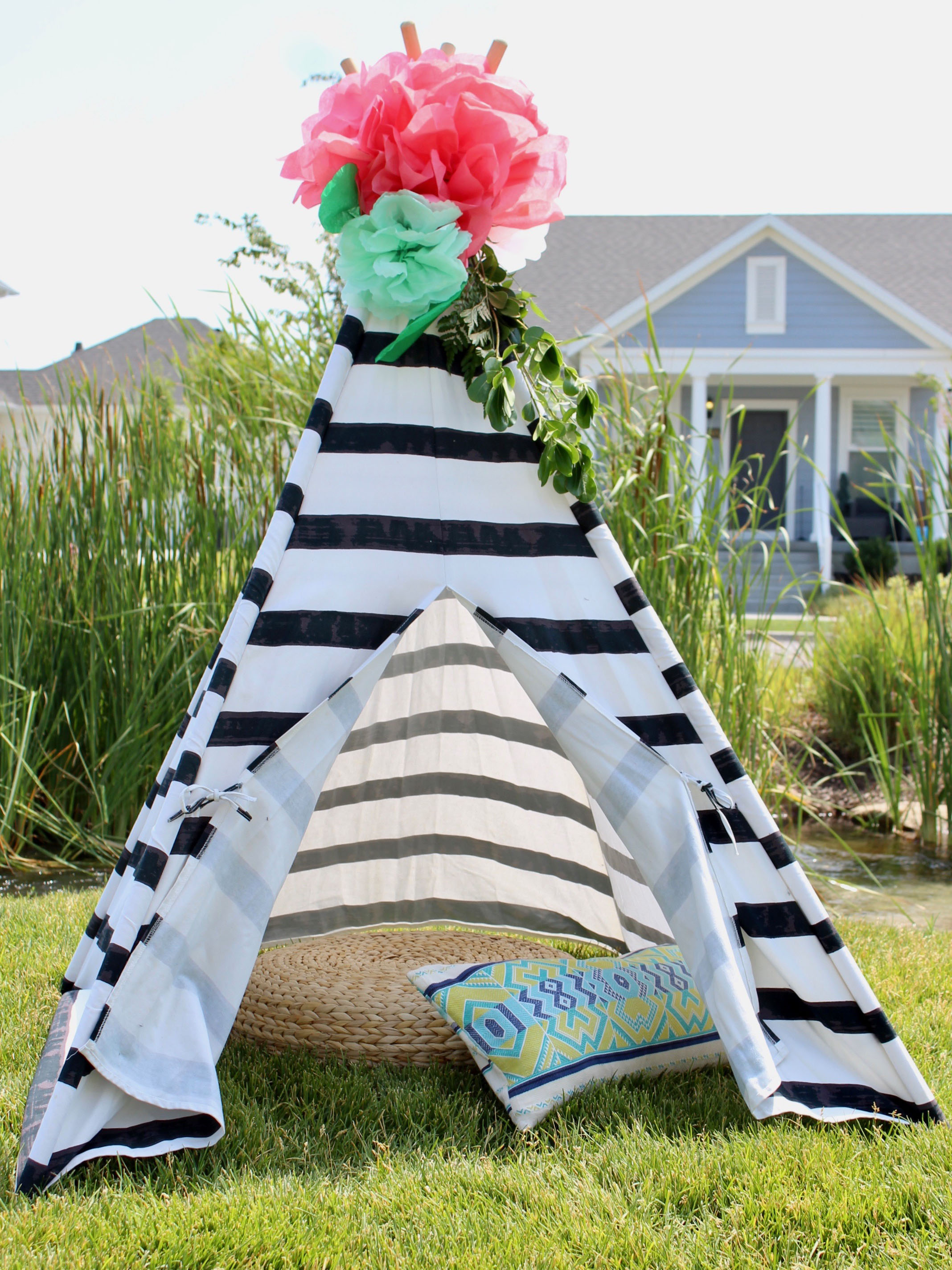 This teepee from Land of Nod was perfect for taking pics of the girls inside it and it held all of the gifts as the girls arrived.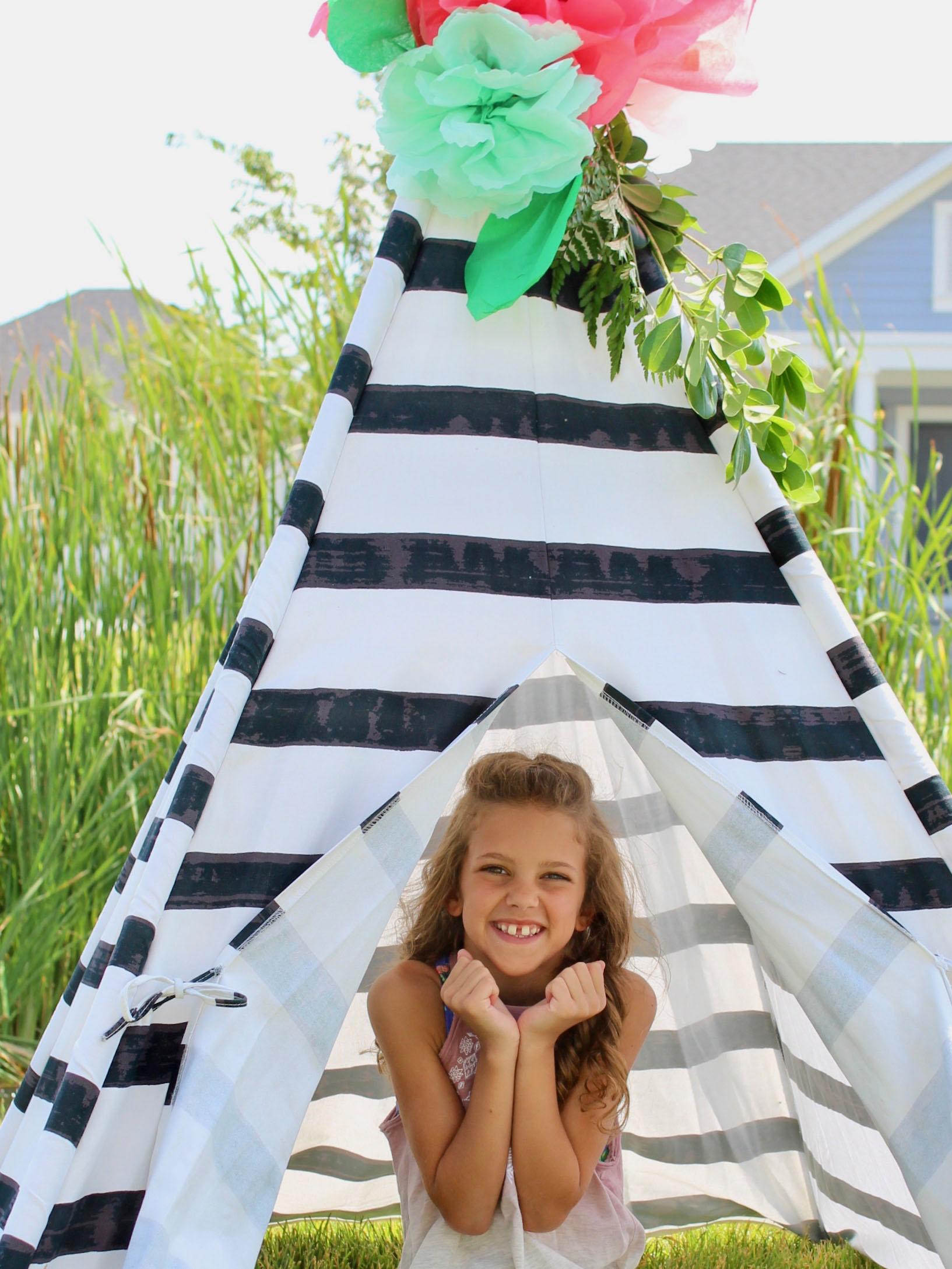 Such a fun day for such a great girl!!