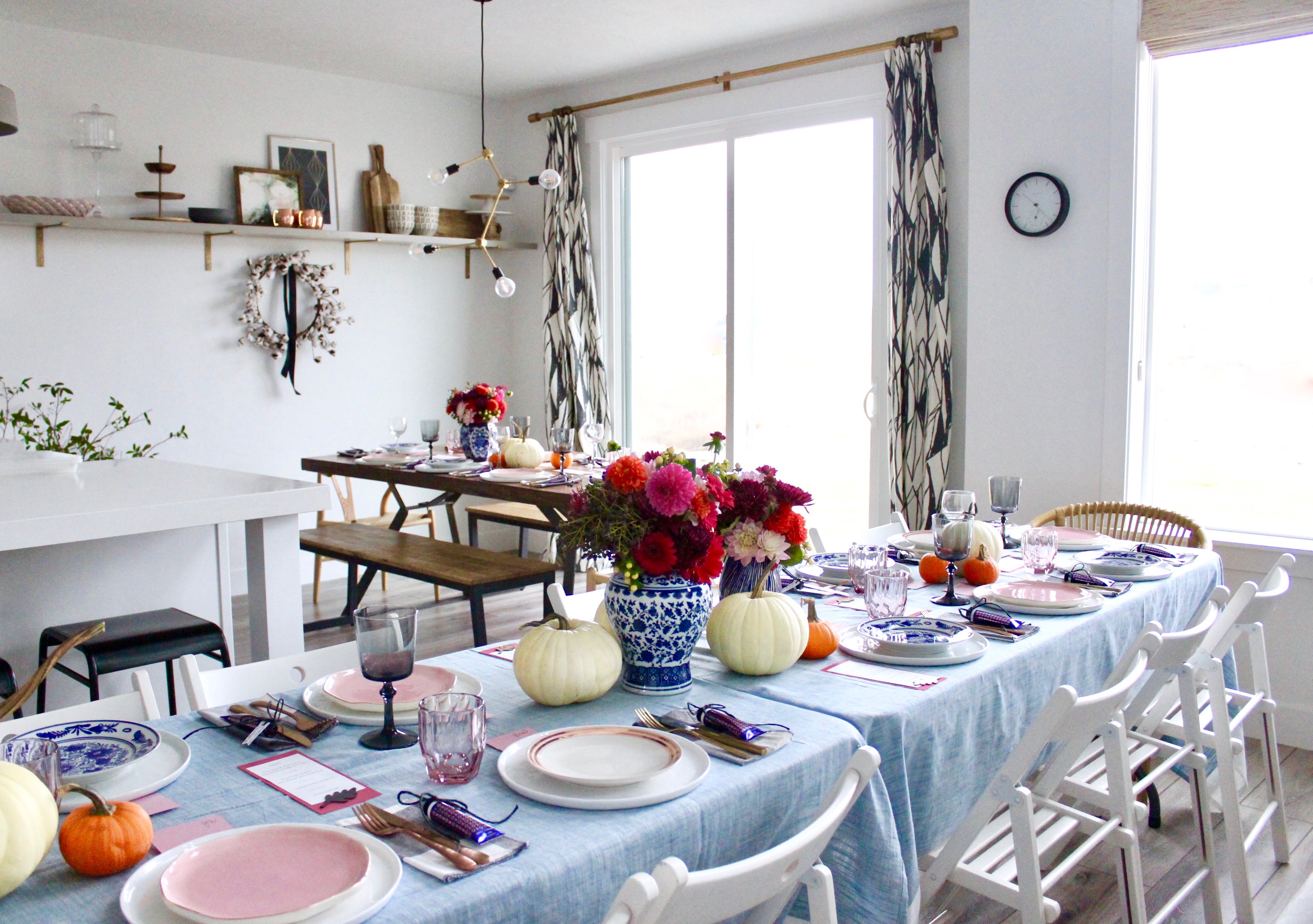 Since I'm going out of town for Thanksgiving this year I thought it was the perfect time to throw my first Friendsgiving!! I was lucky to have 22 women attend which meant a mix of dishes and glasses to accommodate everyone. But I love an eclectic mix to brighten a table so it was perfect for a big party!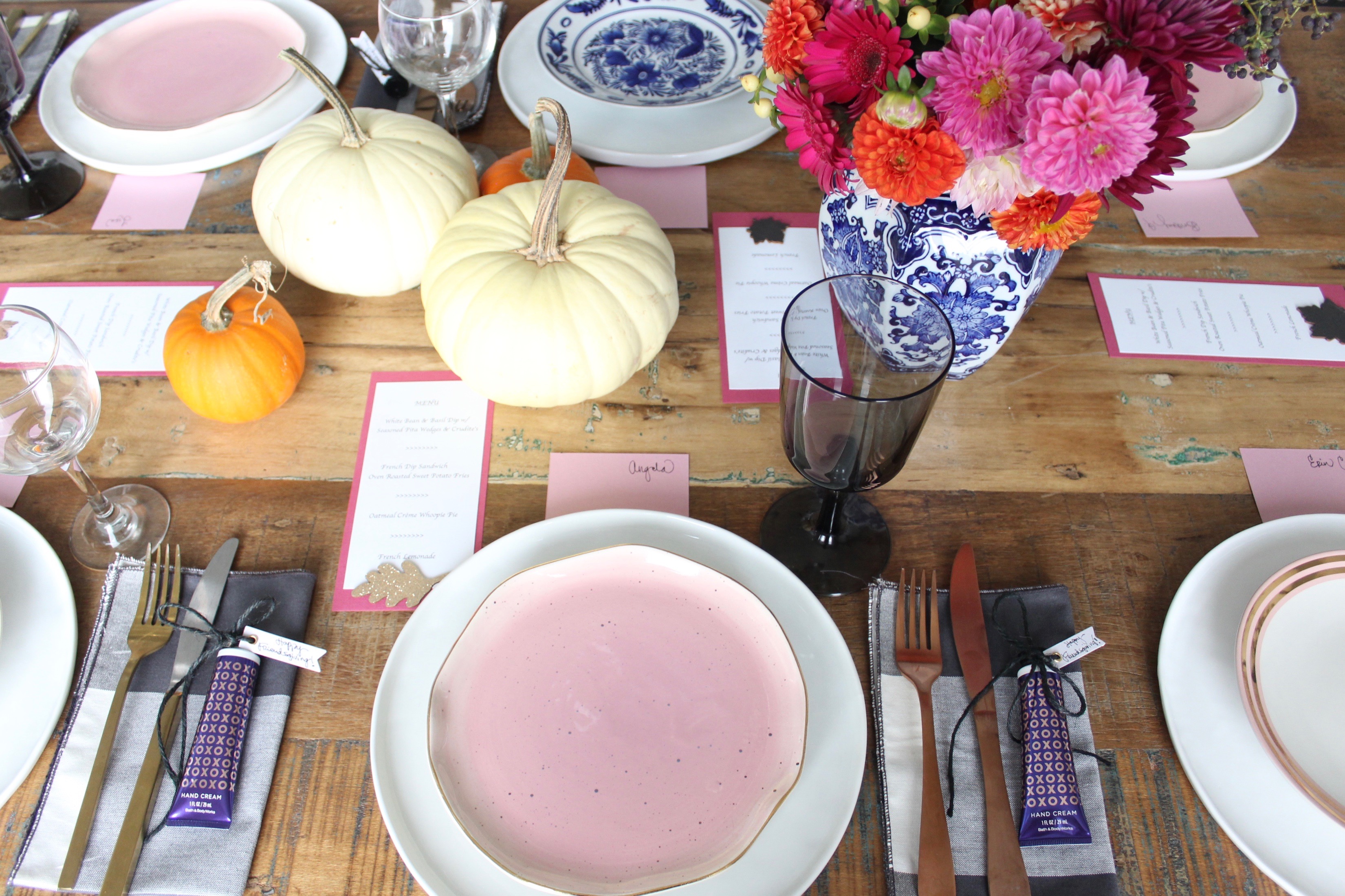 Pinks and navy with a hint of orange and purple were the color palette. I found these cutest hand lotions at Bath & Body Works that I thought were the perfect compliment to the table and something that every one can use extra of. The XOXO on the hand lotion was the icing on the cake.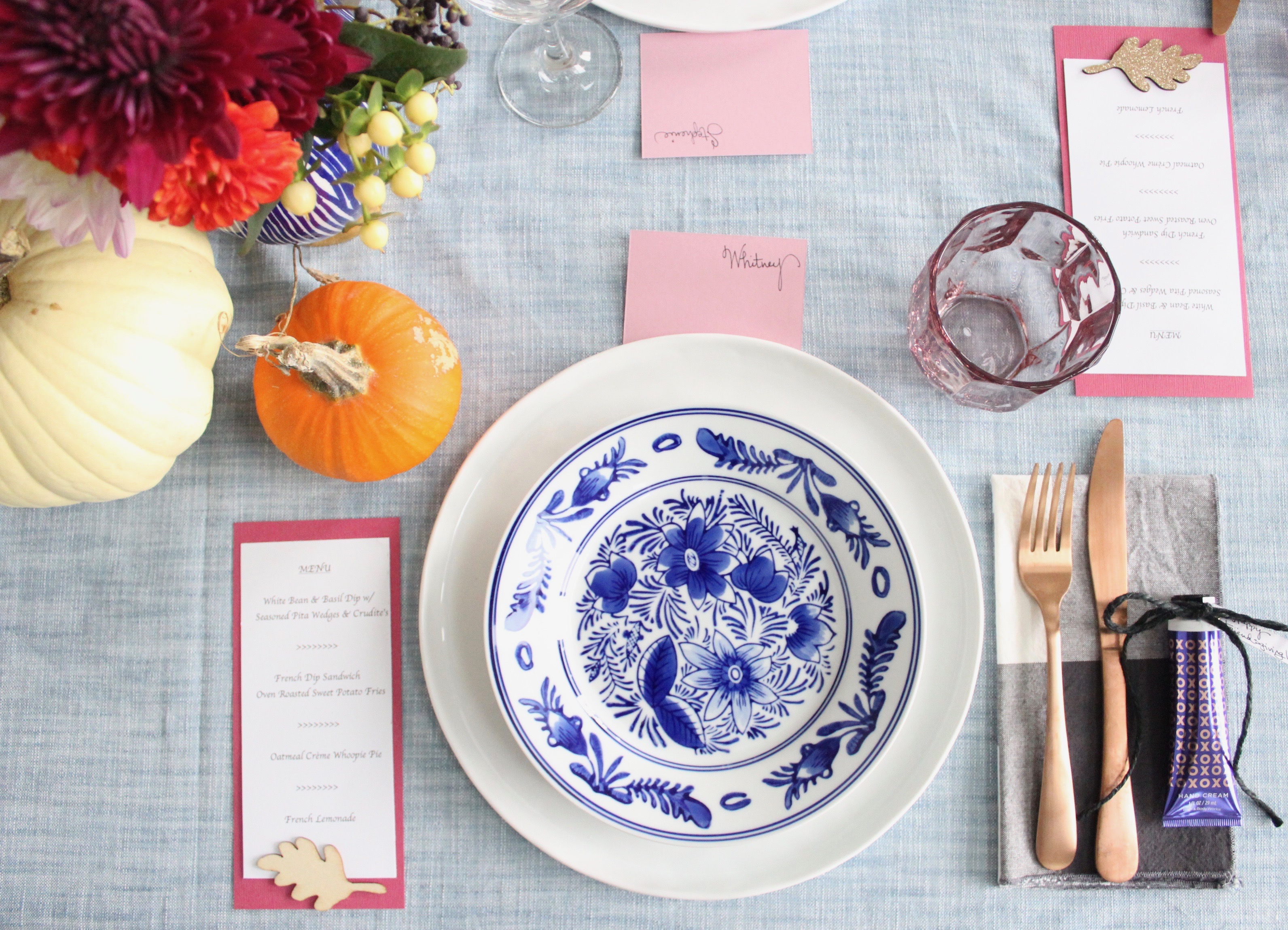 I love having a menu to view for a luncheon so everyone knows what to expect for the food being served in case there are any special recommendations. And these blue and white plates from Pottery Barn were an amazing deal. They are currently sold out of them online but I've linked some similar options on my instagram post.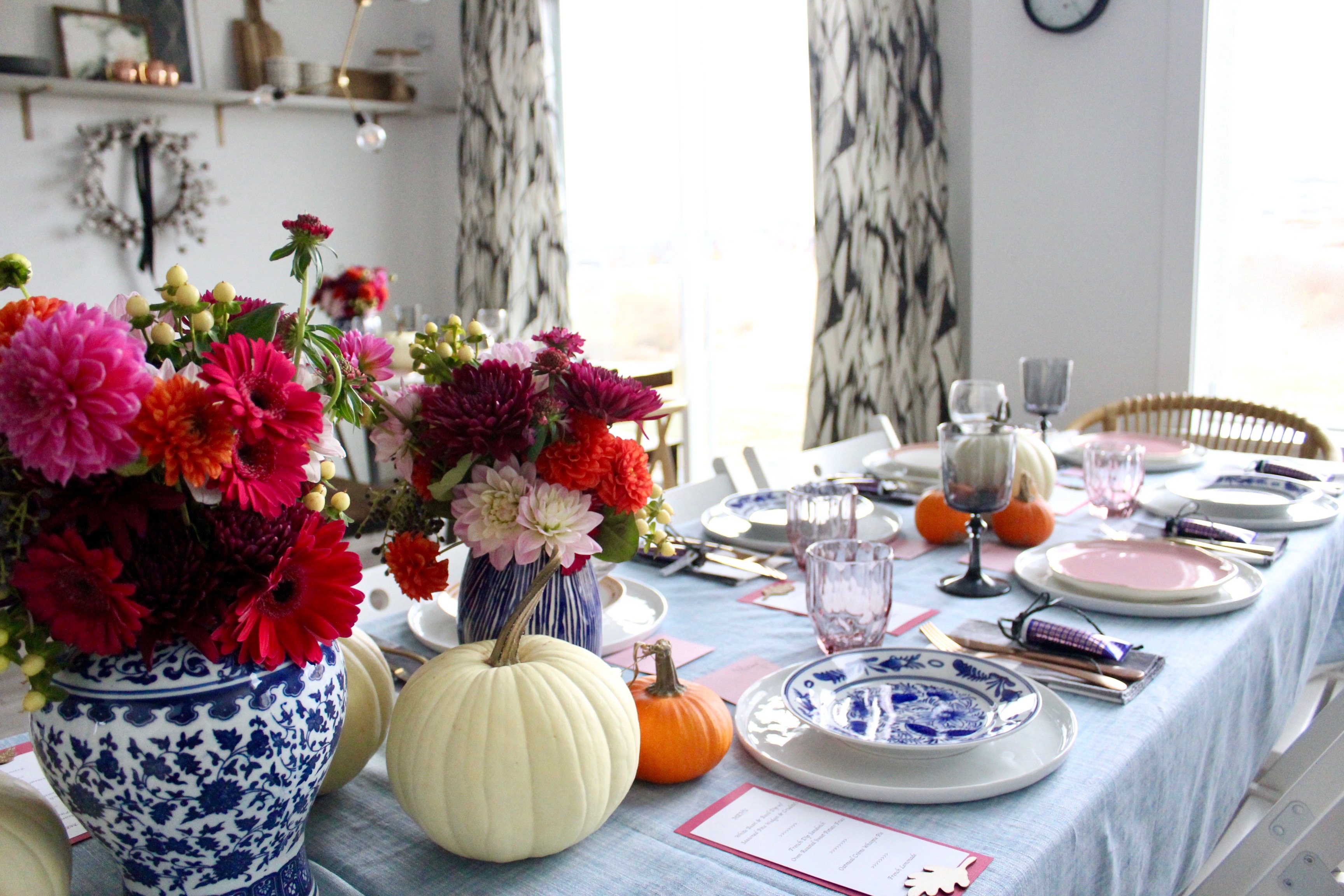 The star of the show were the flowers- dahlias, snowberries and gerber daisies filled these blue and white vases for a vibrant display on each of the tables.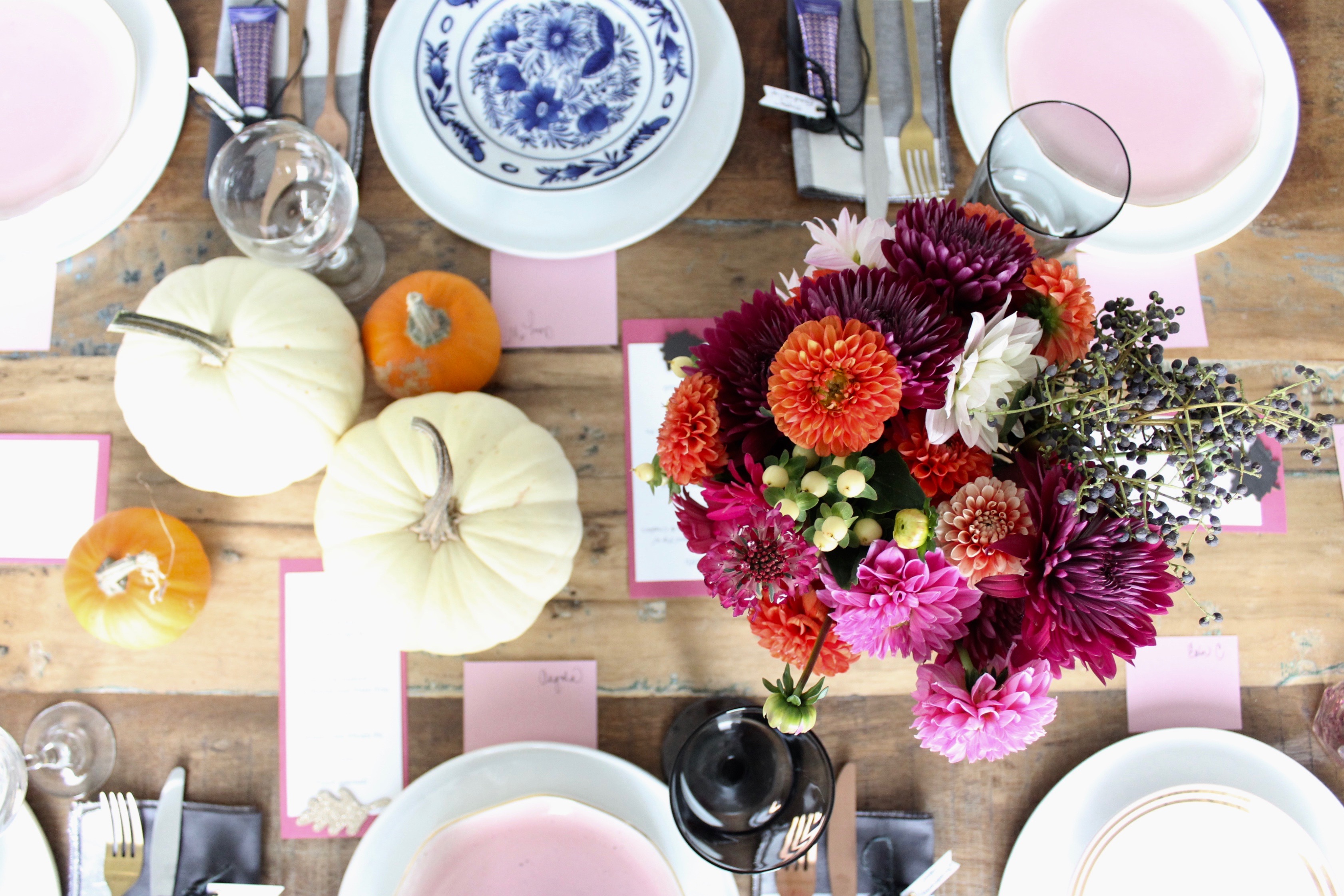 I couldn't help but smile every time I looked at the flowers! I loved how bright and happy each vase felt.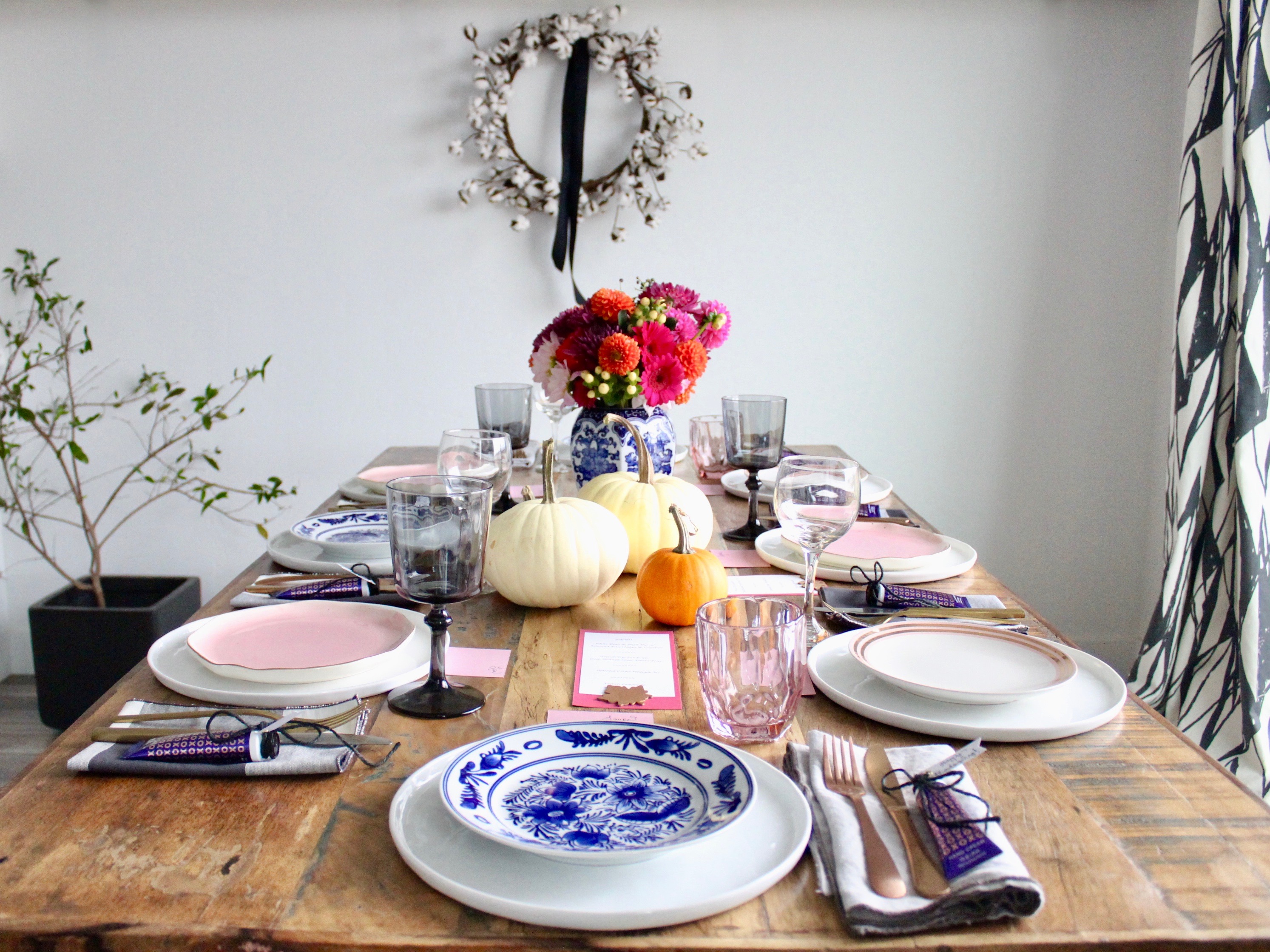 I couldn't have asked for a more fun group of girls to come celebrate with me. This is a tradition I'm hoping to continue each year to say goodbye to fall and welcome and enjoy new and old friendships!