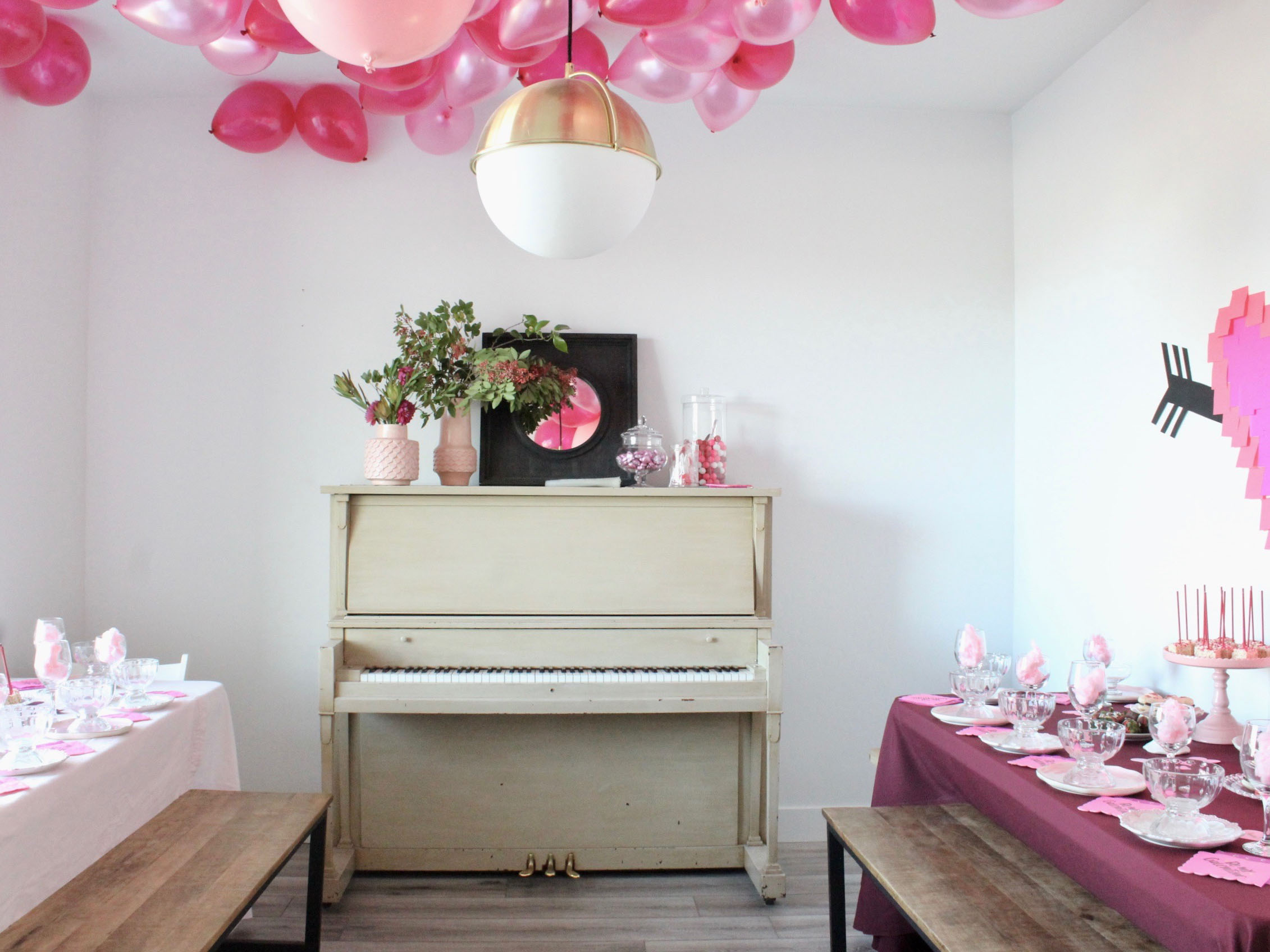 A February pick me up was just what the doctor ordered with this Galentine's Party for my 10 year old, Joslyn and her girlfriends. We had treats and games and crafts and the girls left with their tummies and hands full.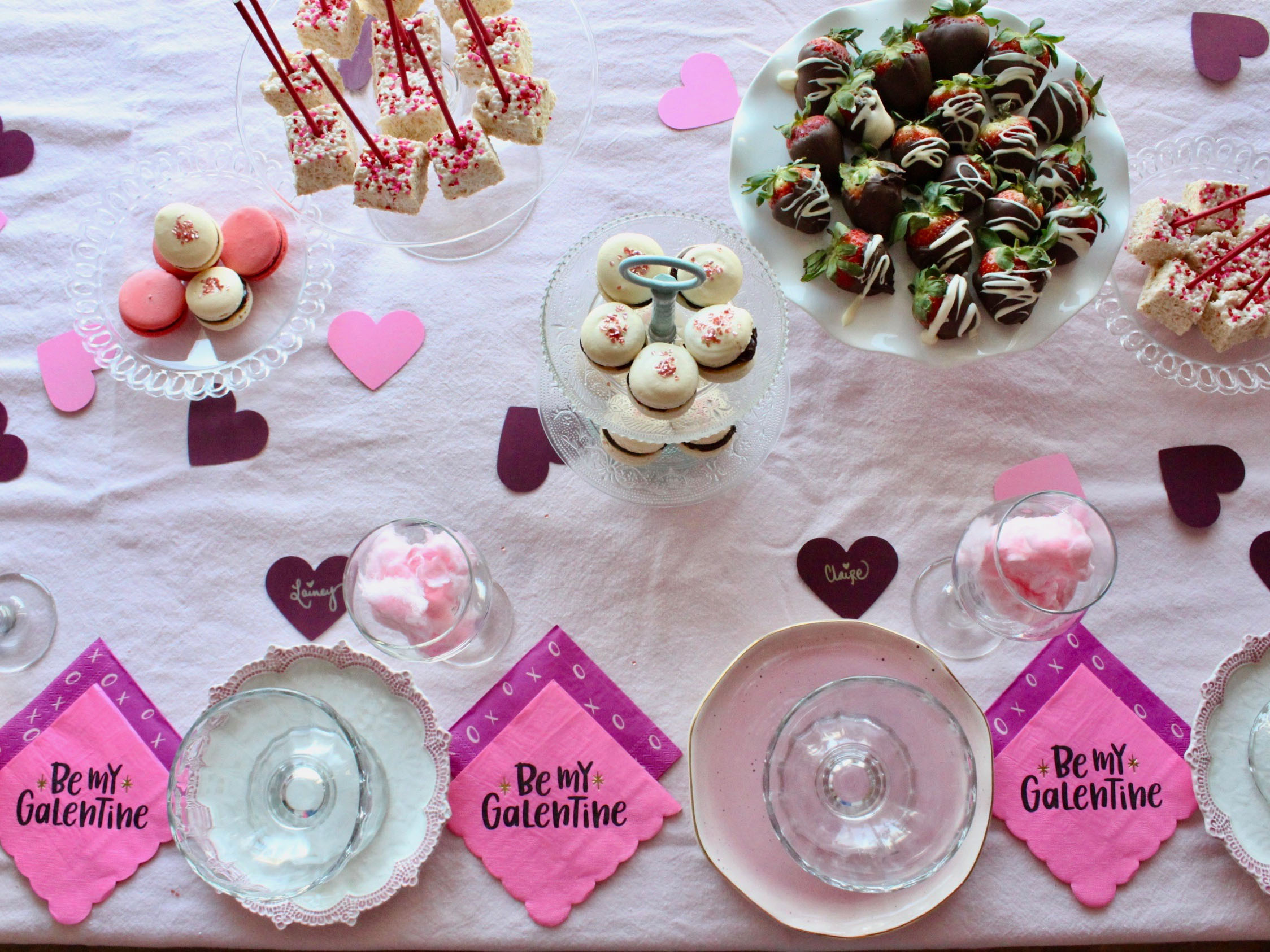 I made all of the treats including the macarons with tiny heart sprinkles on top, chocolate covered strawberries and small rice krispy treats on a stick. There was definitely not a shortage of sugar.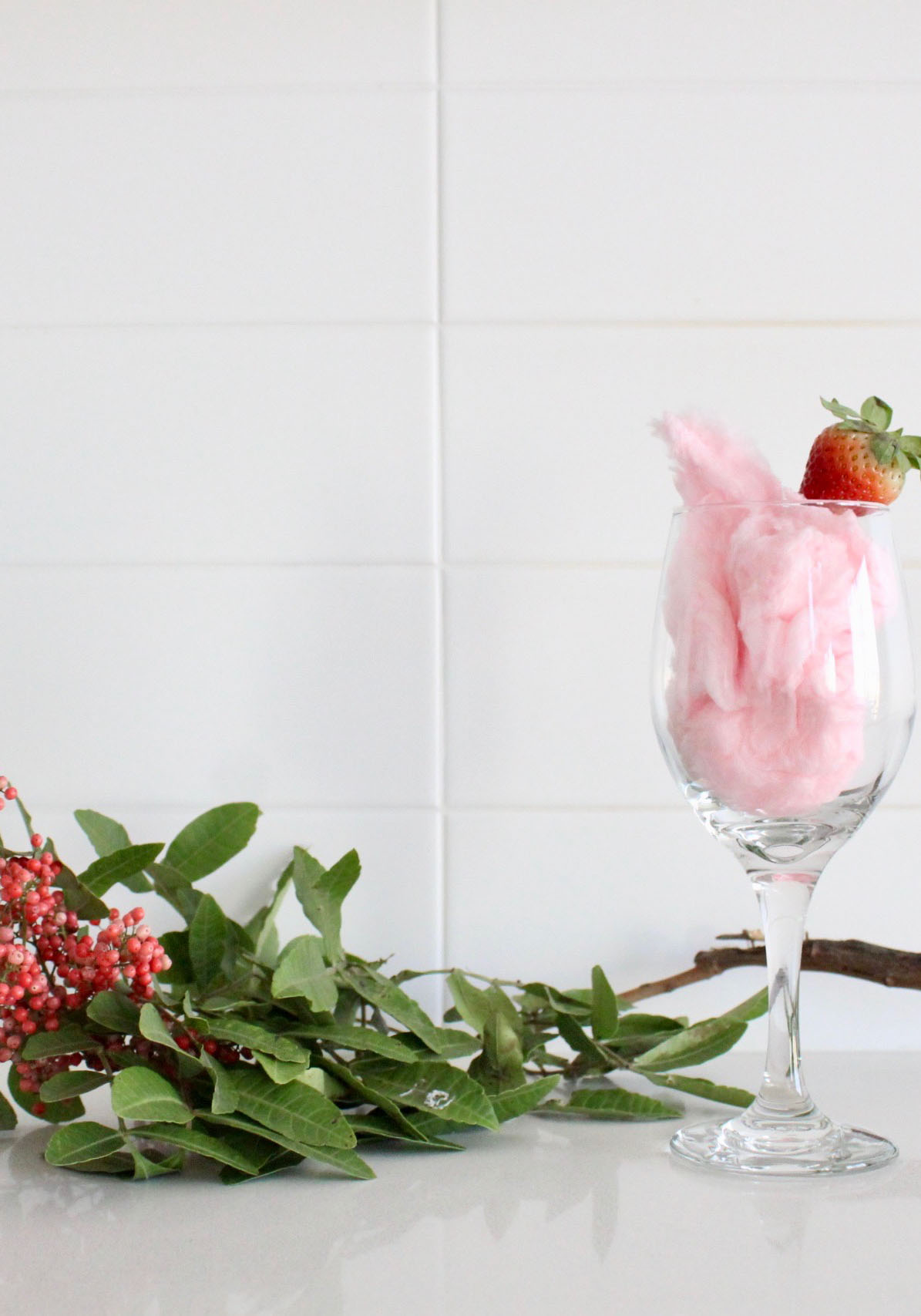 The hit of the party was this cotton candy cocktail. You just add sprite to the glass and it fizzes and melts into the cutest, most delicious pink drink. Pretty sure each of the girls had at least 3 cocktails:)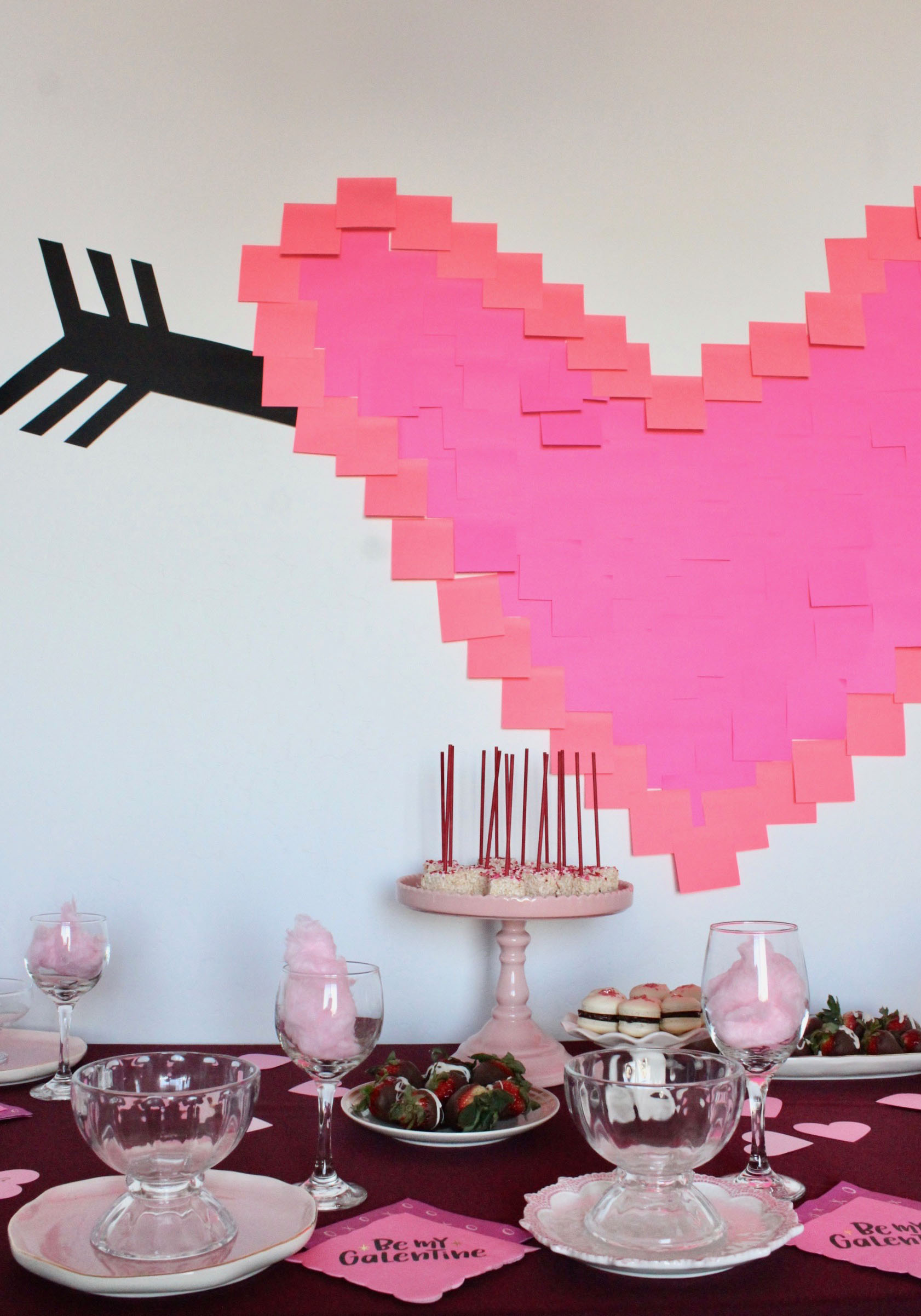 One of the games we played was memory with these sticky notes attached to the wall. It was the perfect way to fill a large space on the wall as well as make for a fun game. I wrote on the backs of the sticky notes matching words like February 14th and Valentines Day or opposites like boyfriend and girlfriend. The girls loved it!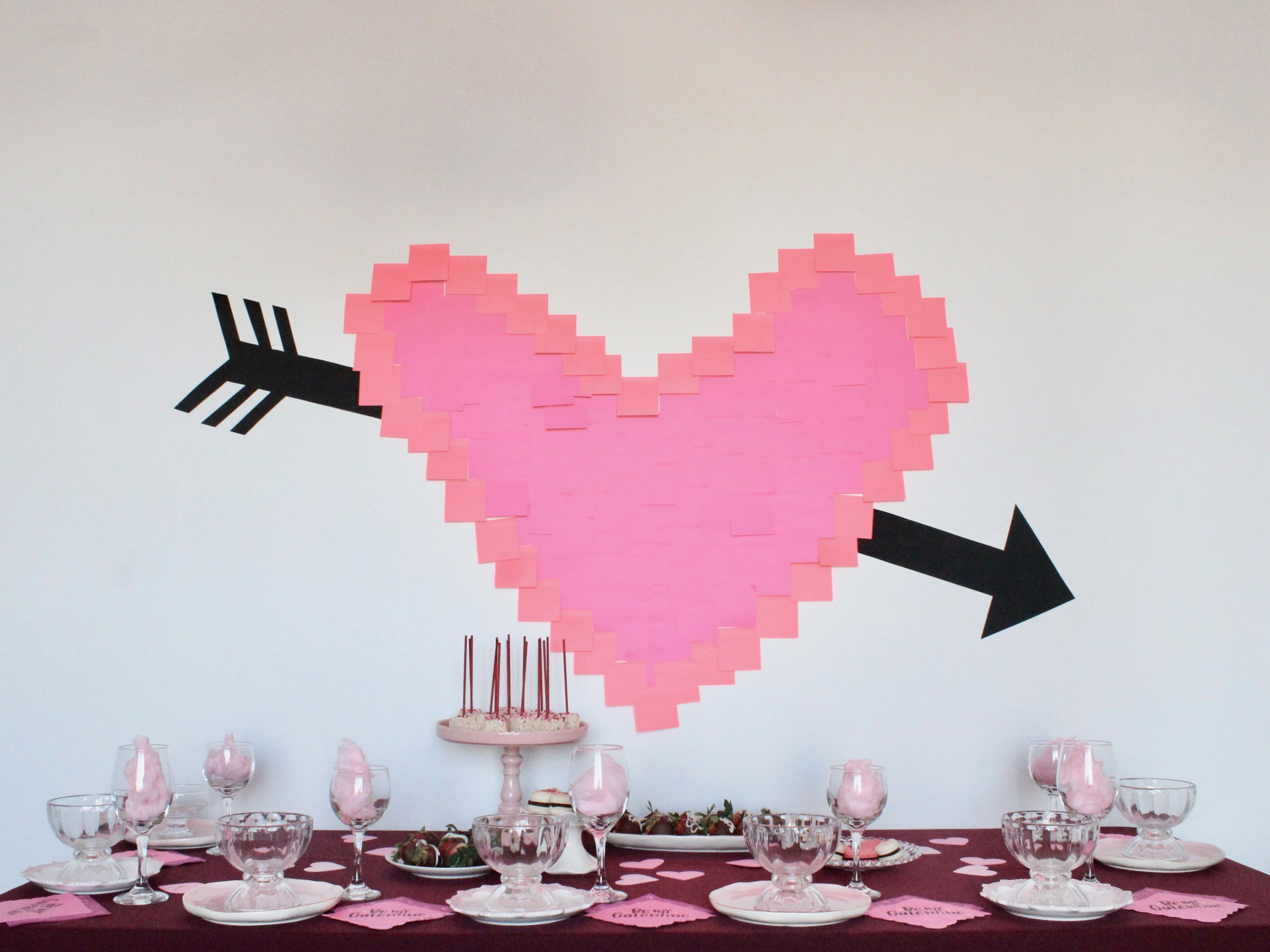 My daughter is a huge crafter so next we made t-shirts using simple pom poms from the craft store.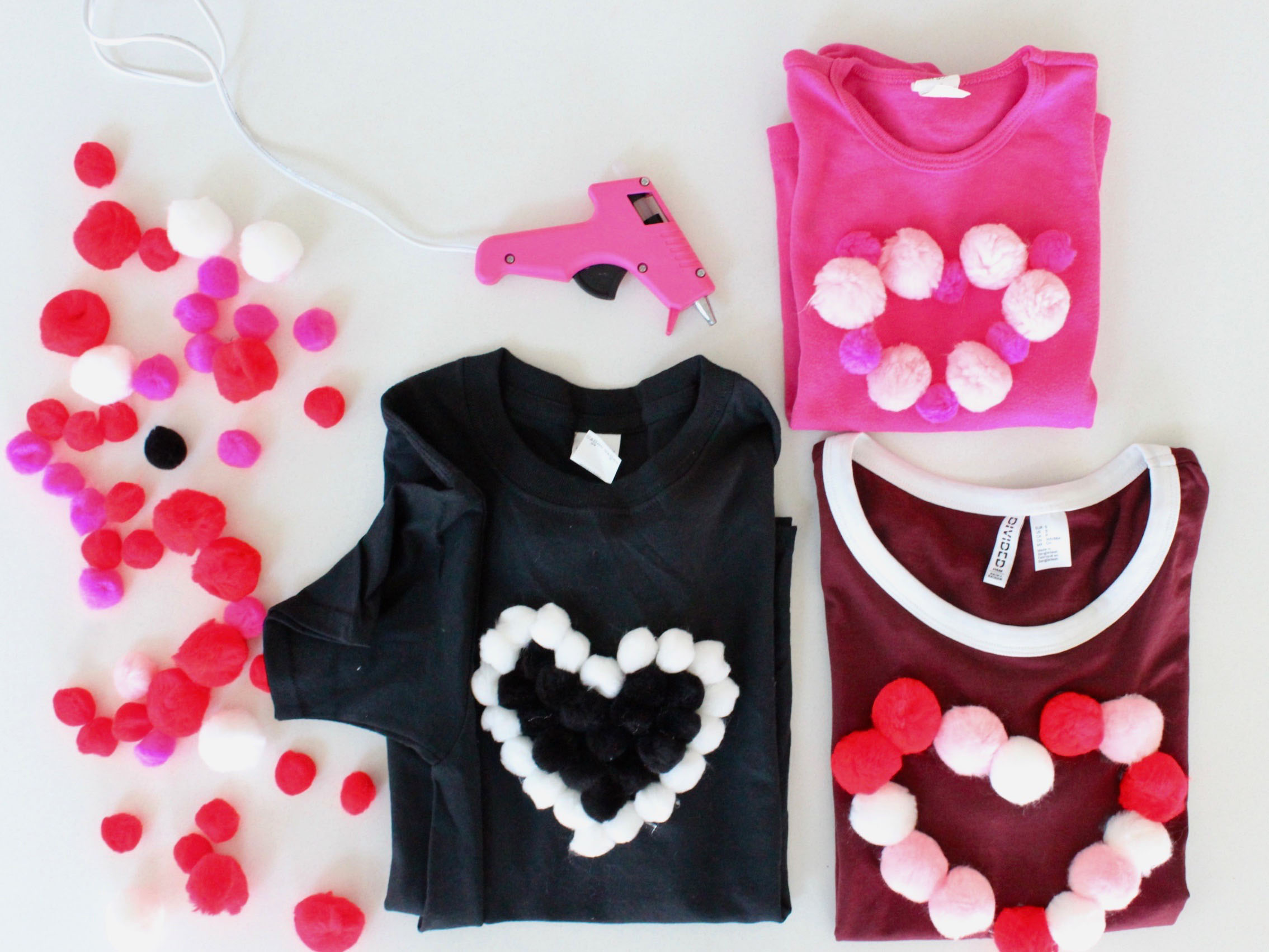 Hot glue guns, pom noms and t-shirts are the only supplies needed for this craft and the girls loved being able to come up with their own designs.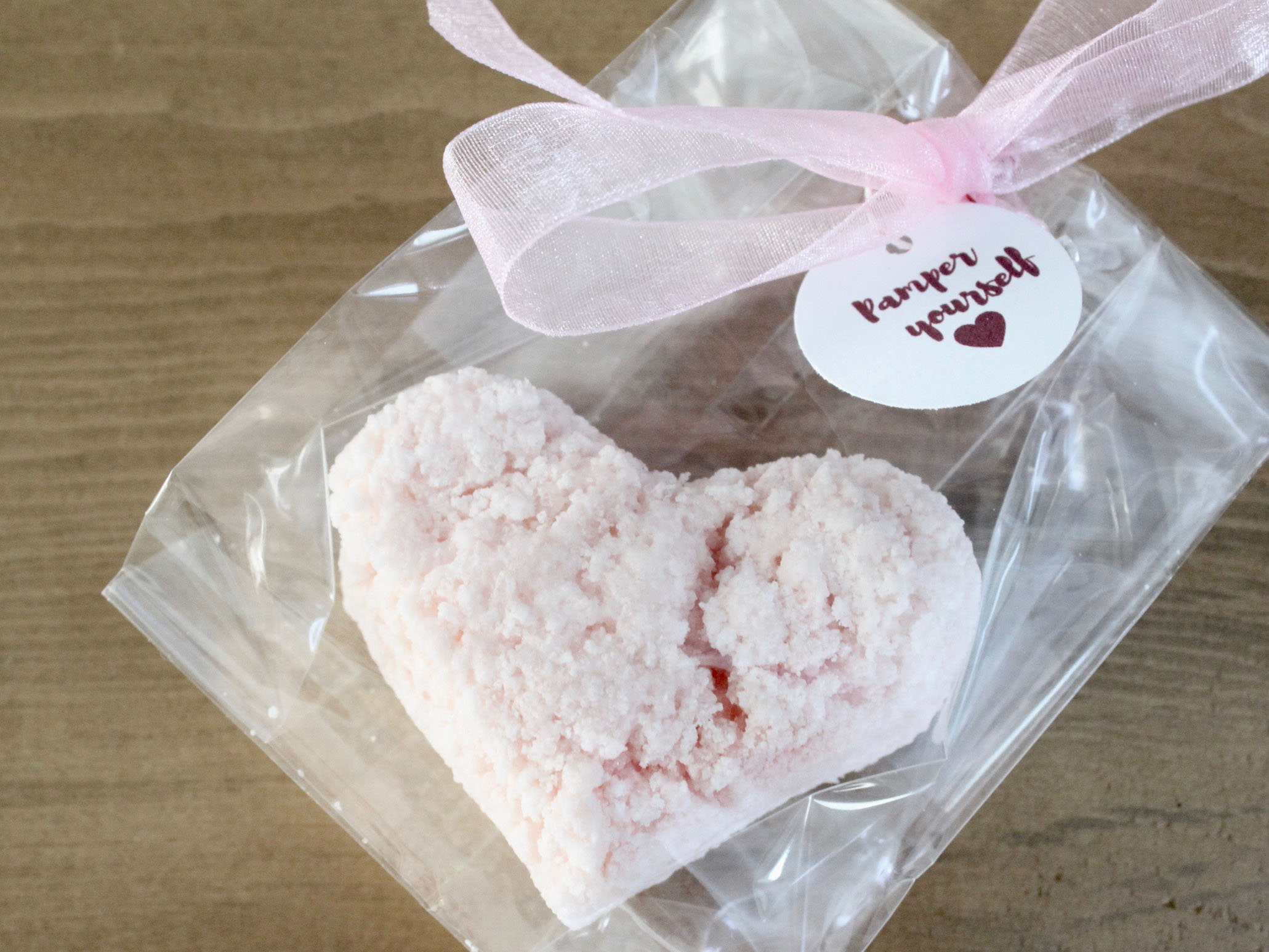 The take home favor was a homemade bath bomb. These were so simple to make and so cute to have in the shape of a heart.
BATH BOMB Recipe:
Ingredients:
1 c. baking soda                         2 t. essential oil
1/2 c. citric acid                         3 t. olive oil
1/2 c. Epsom salts                     food coloring
1 t. water
Combine all of the dry ingredients in a bowl and combine well with a whisk. In a separate container (glass jar preferably), mix the liquid ingredients together. Slowly add the liquid ingredients to the dry mix, one small spoon at a time, until the mixture is soft and wet. Put the bath bomb mixture into any choice of molds (we used a heart one). It's important that once the mold has set for about an hour, that you remove it from the mold and set out on a silpat or waxed paper to dry and harden overnight.
**DO NOT leave the mixture in the mold overnight as it will expand and stay wet and not harden.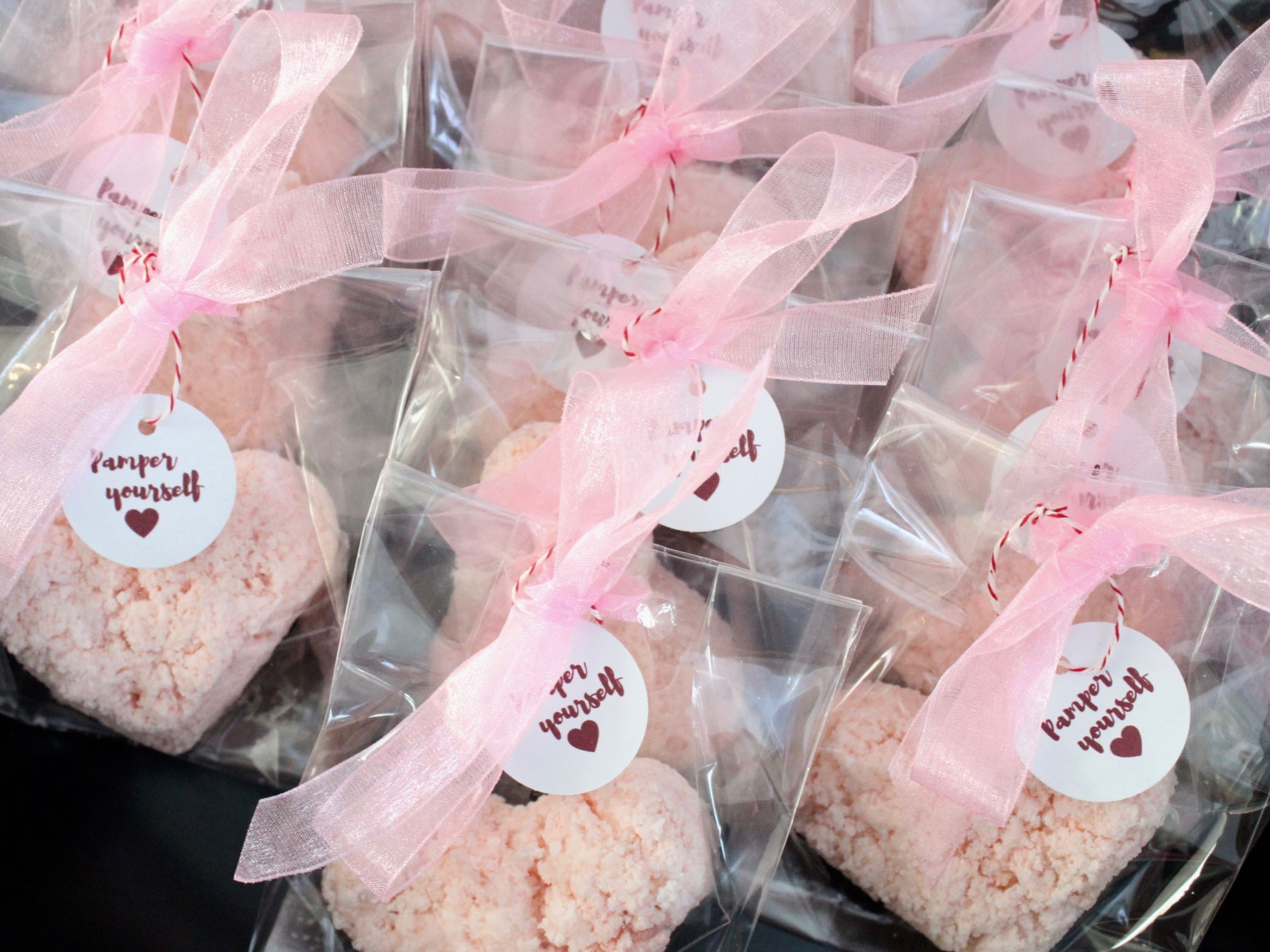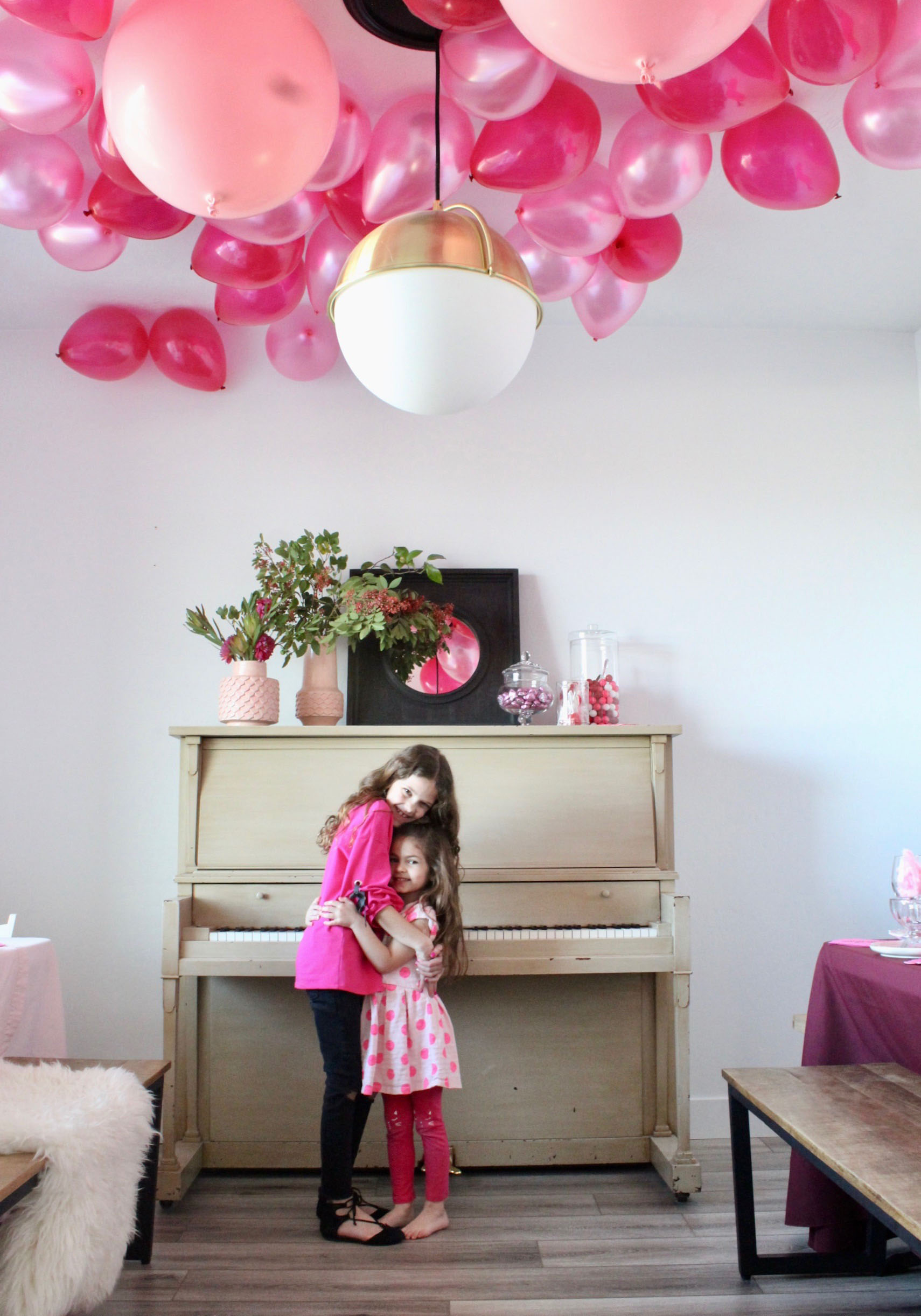 Jossie was even nice enough to let her little sister come to the party:)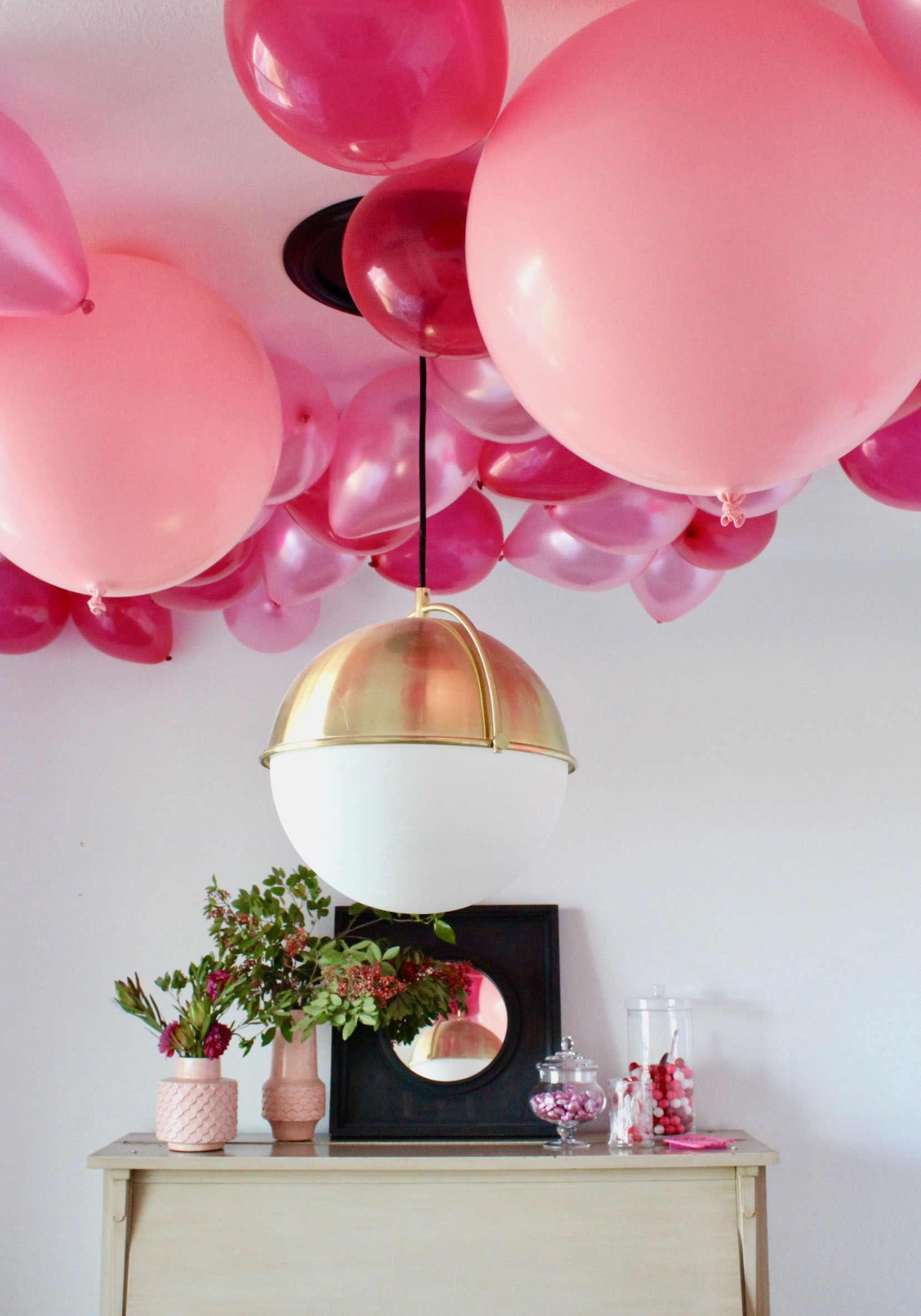 The balloons on the ceiling were my favorite part of the decor. So bright and colorful!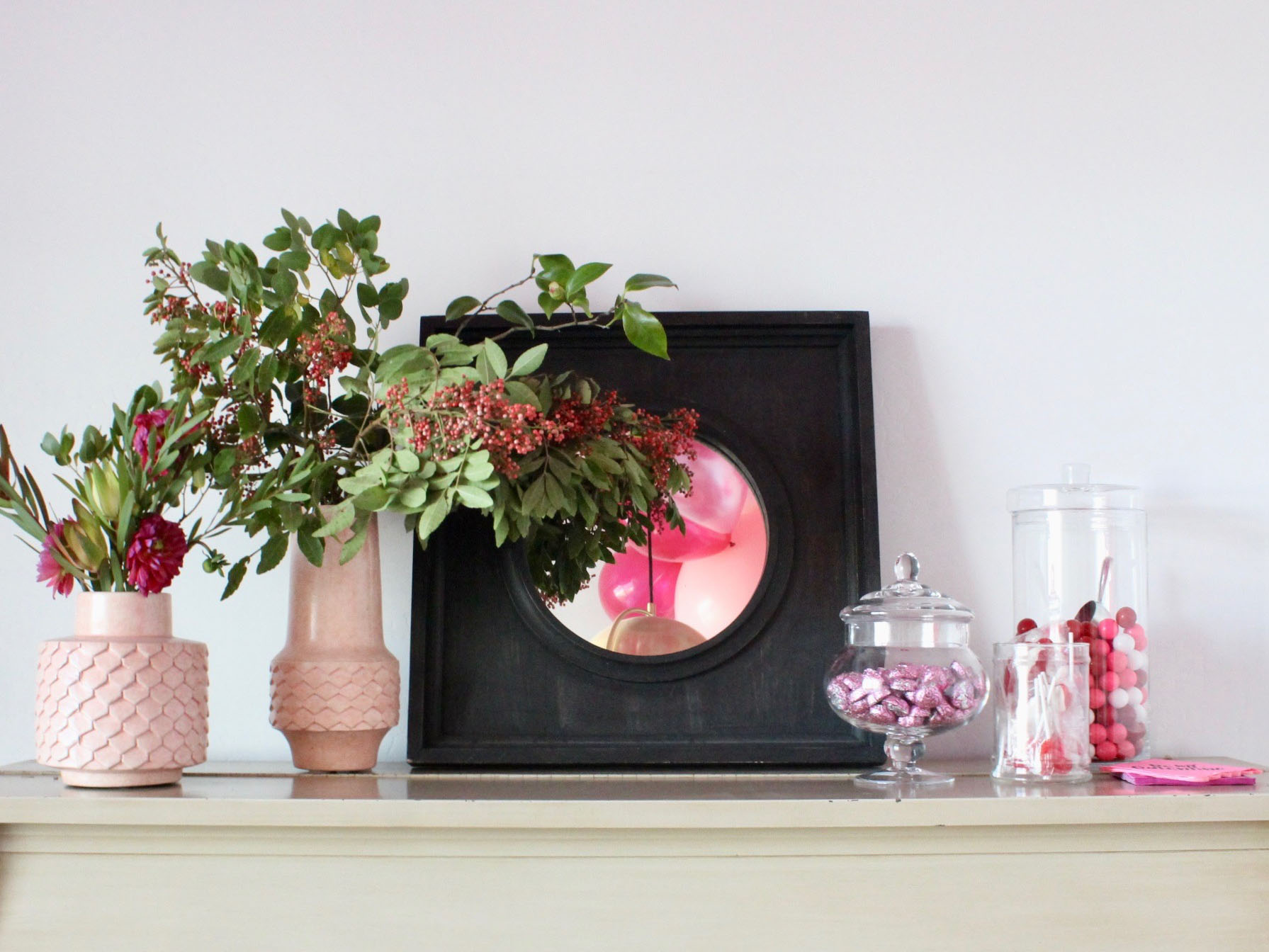 And as if they didn't have enough sugar at the party we made little treat bags for them to take home. You can't have a valentines party without candy!!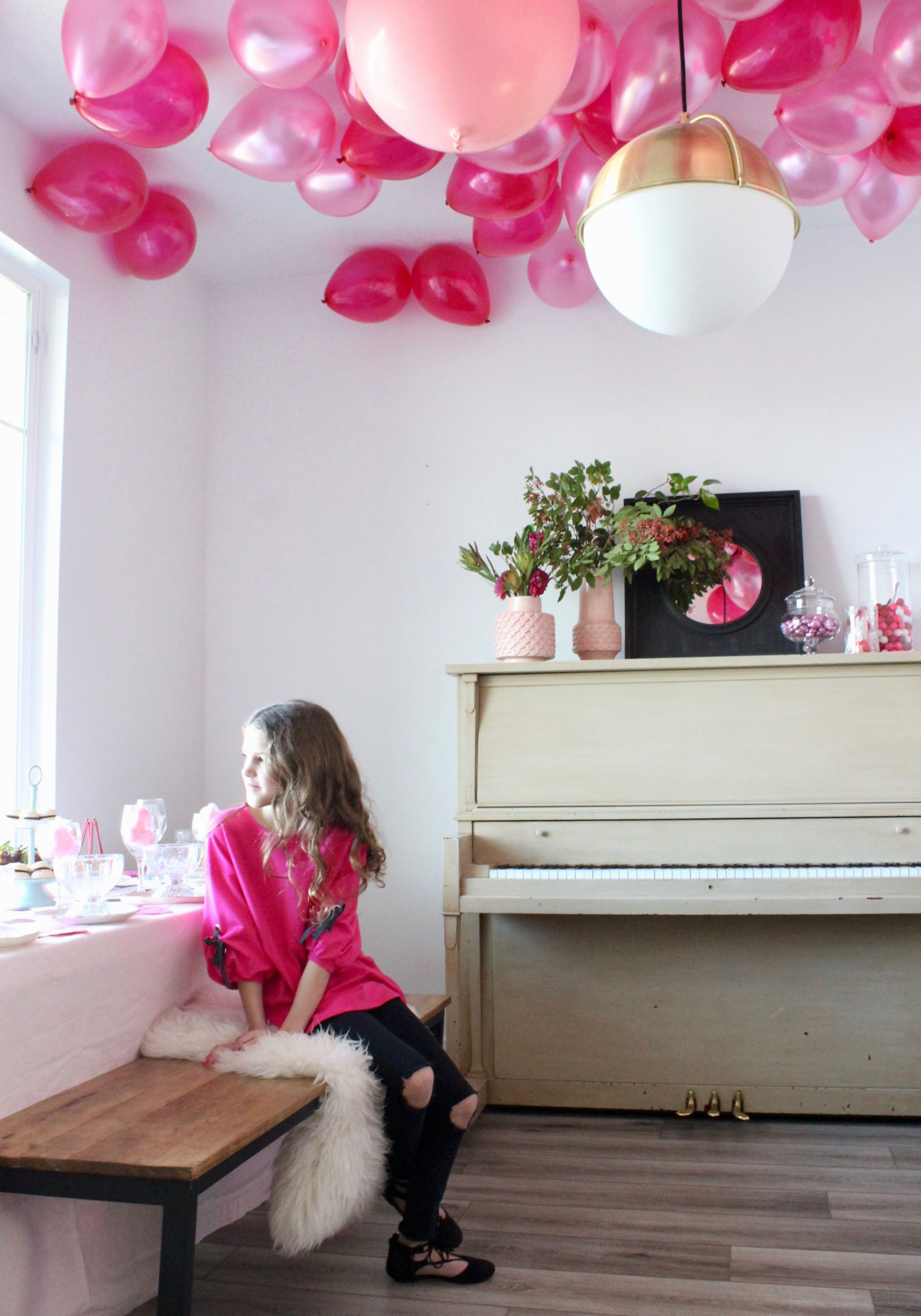 Seeing Jossie's excitement for the party and how much fun she had at it made it all worth it!! She is my mini for sure.