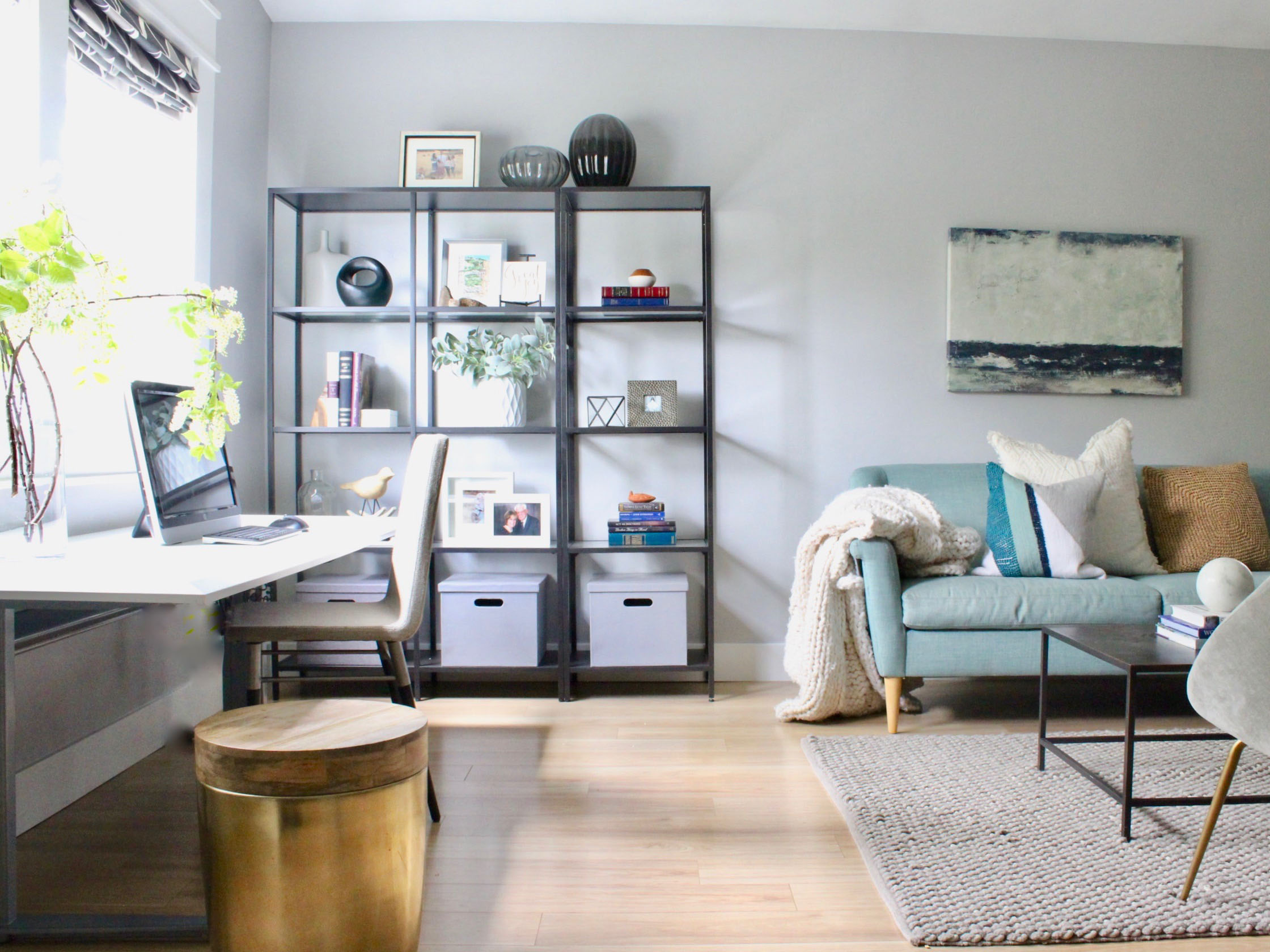 The living room is the first thing you see upon entering this client's home. It had the space we needed to hold an office area, piano and sitting area which was what my client was in need of. As a result, it had to be both pretty and functional as guests entered, but work well for the day to day use of their computer usage as well as piano practice.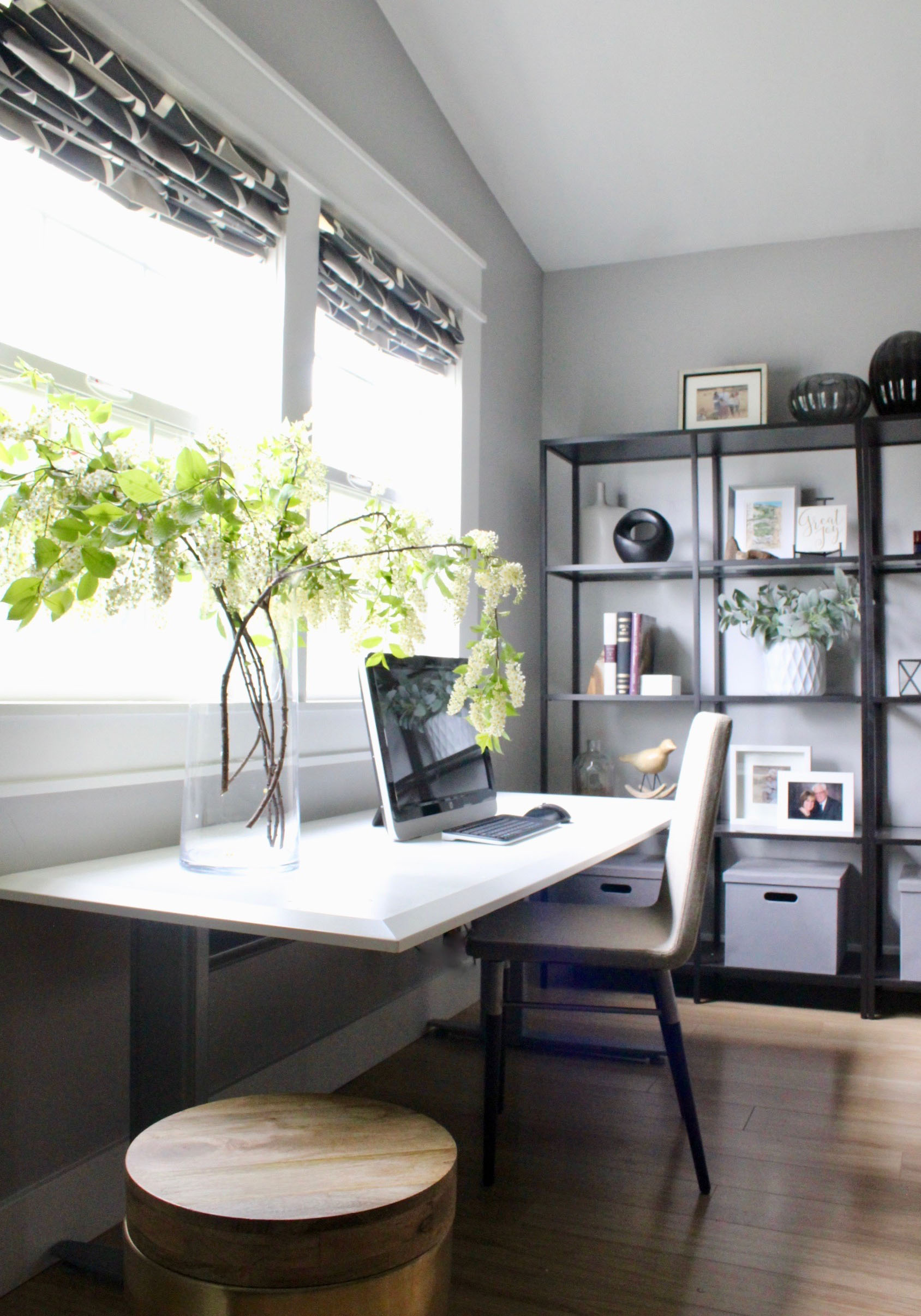 Of course a desk space was a necessity so we kept it clean and modern with all of the papers hidden away. But the desk is big enough to hold more than one person if necessary, which is a need much of the time for this family of 8. These free standing bookshelves from Ikea were the perfect light and airy solution for the office area of the room. With bins down below to hold piano books and kids papers, it makes for a simple and clean area to corral office necessities as well as display books and decor.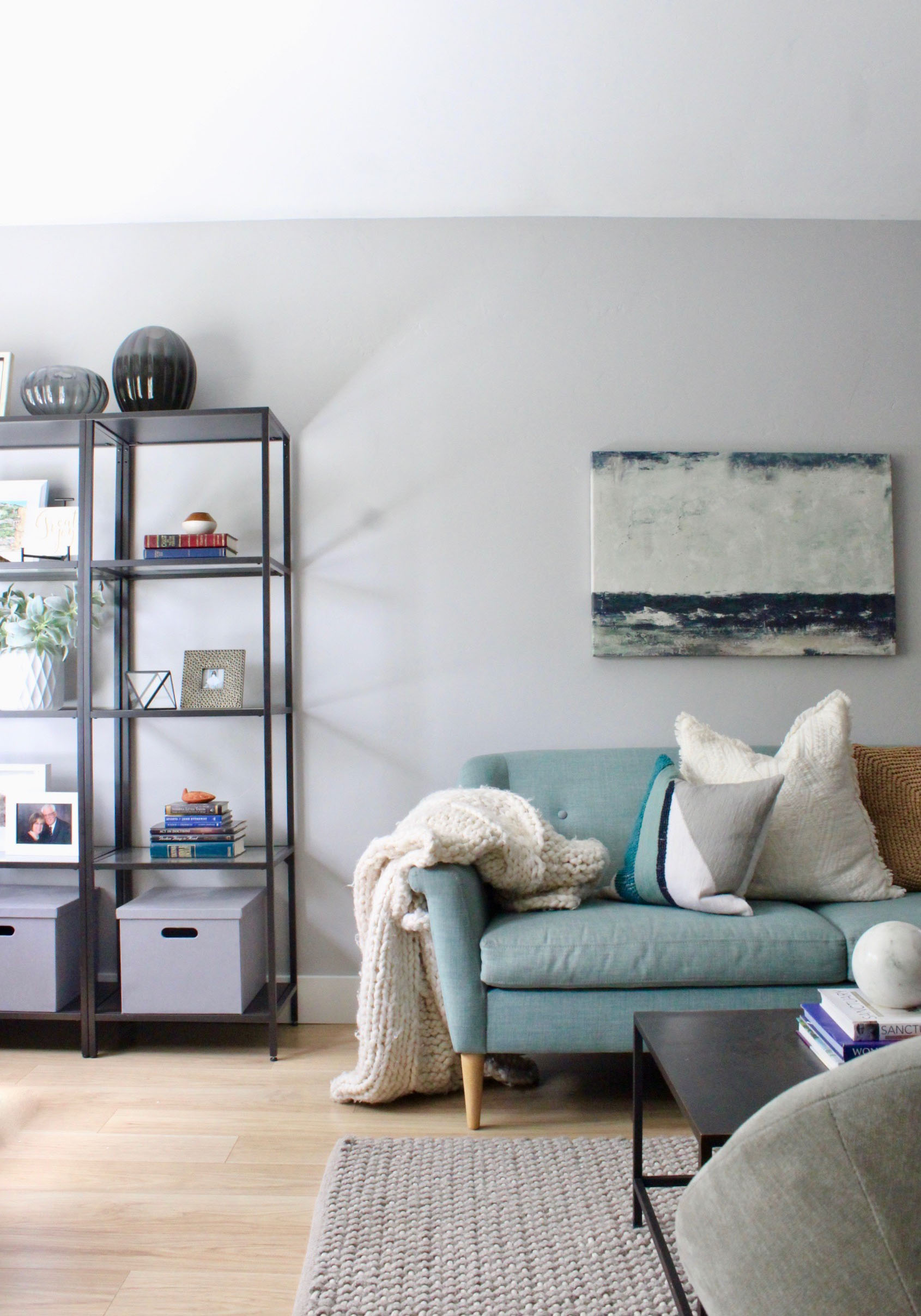 The most visible part of the room in the center of the space we kept inviting for company and visually appealing as people entered the home. The blue couch from West Elm adds an eclectic and vibrant touch to an otherwise neutral space, as do these modern chairs, also from West Elm.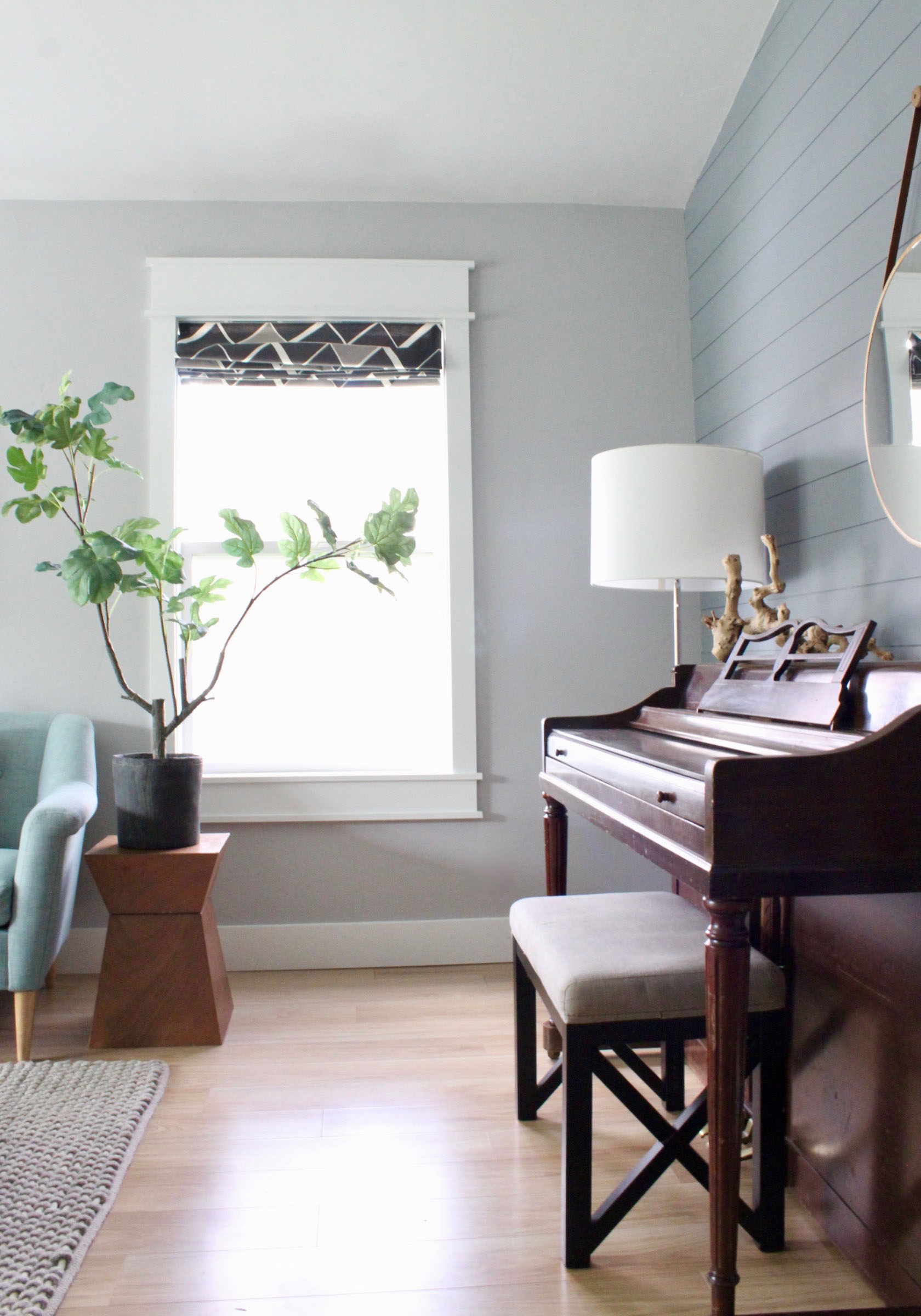 This old piano offsets all of the modern pieces in the space to keep the vintage, modern look we wanted. Set against a painted shiplap wall, installed by Breinholt Design, it becomes a pretty feature for the room.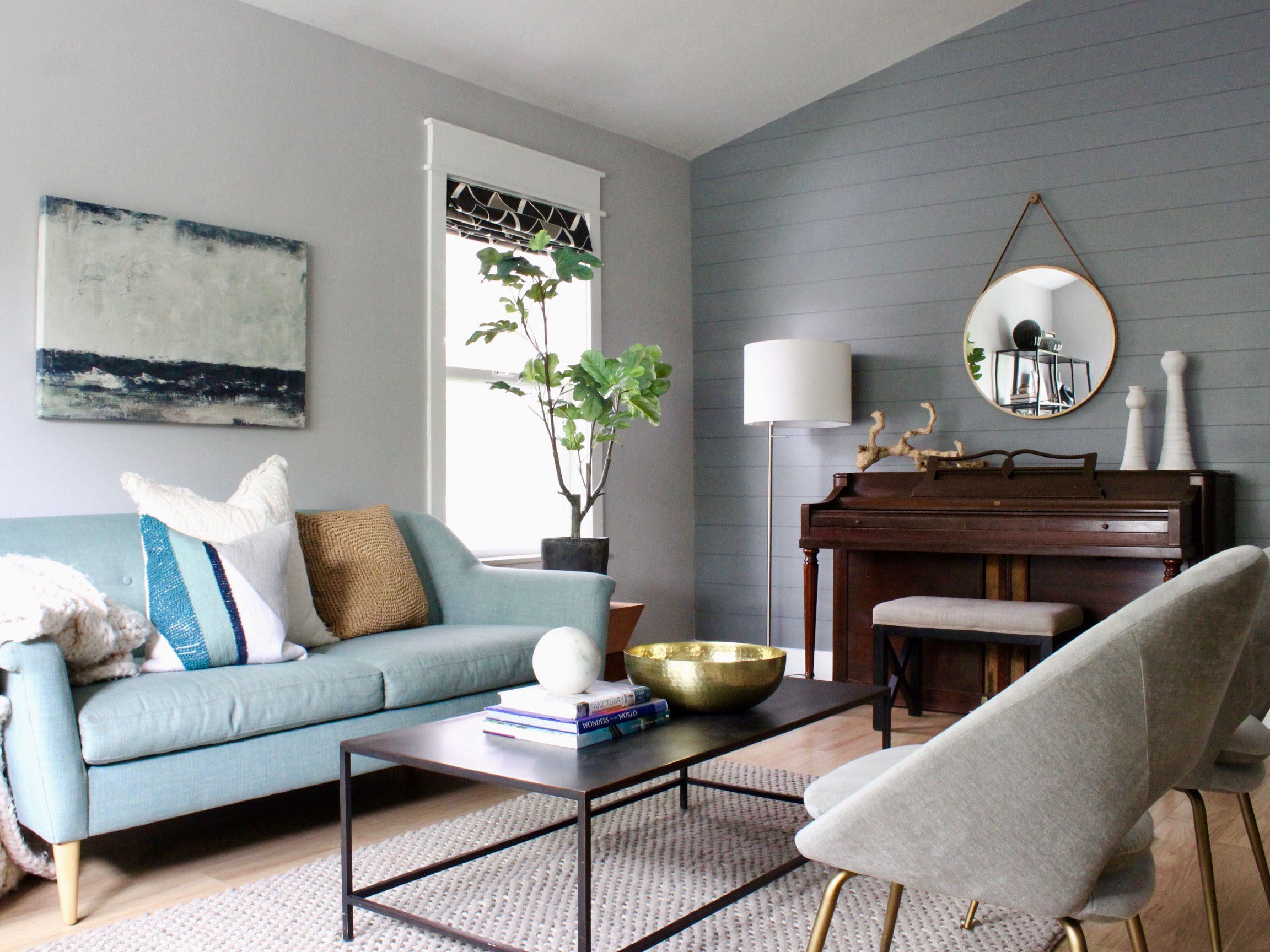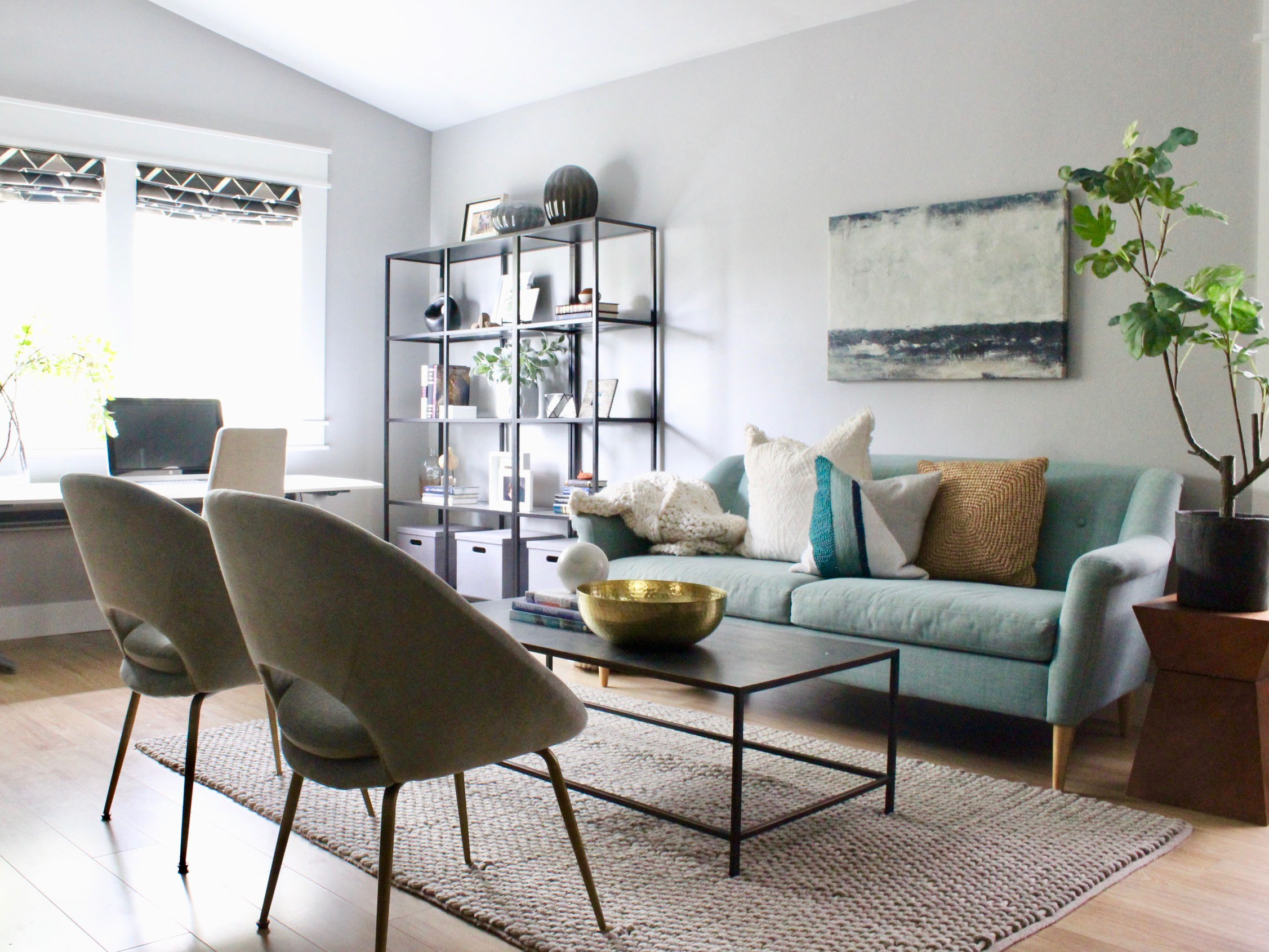 Long gone are the formal sitting rooms that never get used, but have been replaced by functional and pretty spaces that serve many purposes. So happy with the end result of this modern, eclectic space and glad that the family using it has a room to meet all of it's needs.