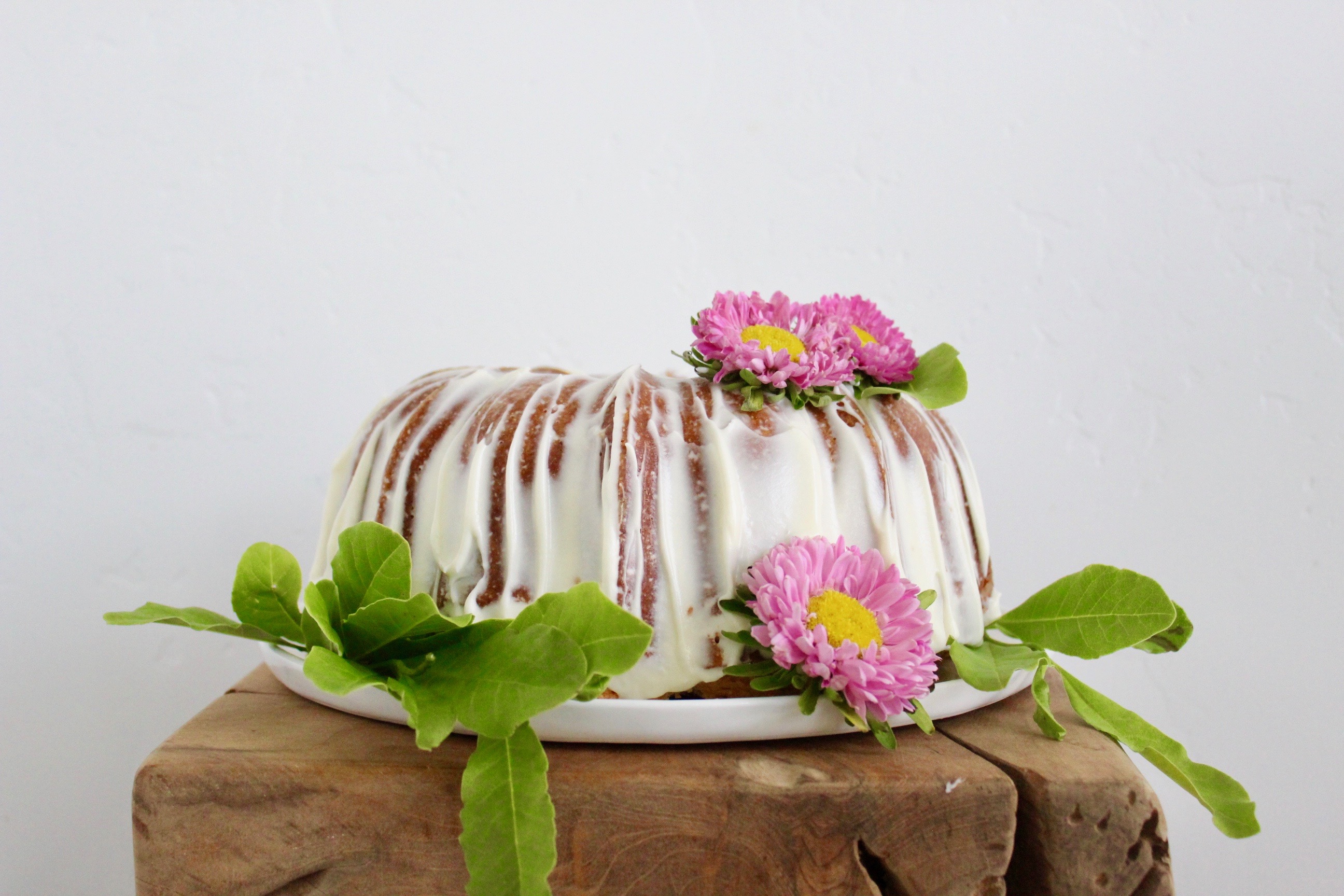 Sour Cream Pound Cake Recipe
Preheat oven to 325 degrees. Grease and flour bundt cake pan.
Ingredients:
2 cubes butter
1/2 c. shortening
3 c. sugar
5 eggs
3 c. flour
1/2 t. baking powder
1/2 c. milk
1 c. sour cream
1 1/2 t. vanilla
1 1/2 t. lemon juice
Blend butter, shortening and sugar till fluffy. Add eggs one at a time, beating well after each egg. Add flour and baking powder alternately with milk and sour cream. Add vanilla and lemon juice and combine well. Bake at 325 for 30 minutes then increase temperature to 350 degrees for 45-60 minutes until a toothpick comes out clean. Cool for 10 min before turning onto a wire rack to cool.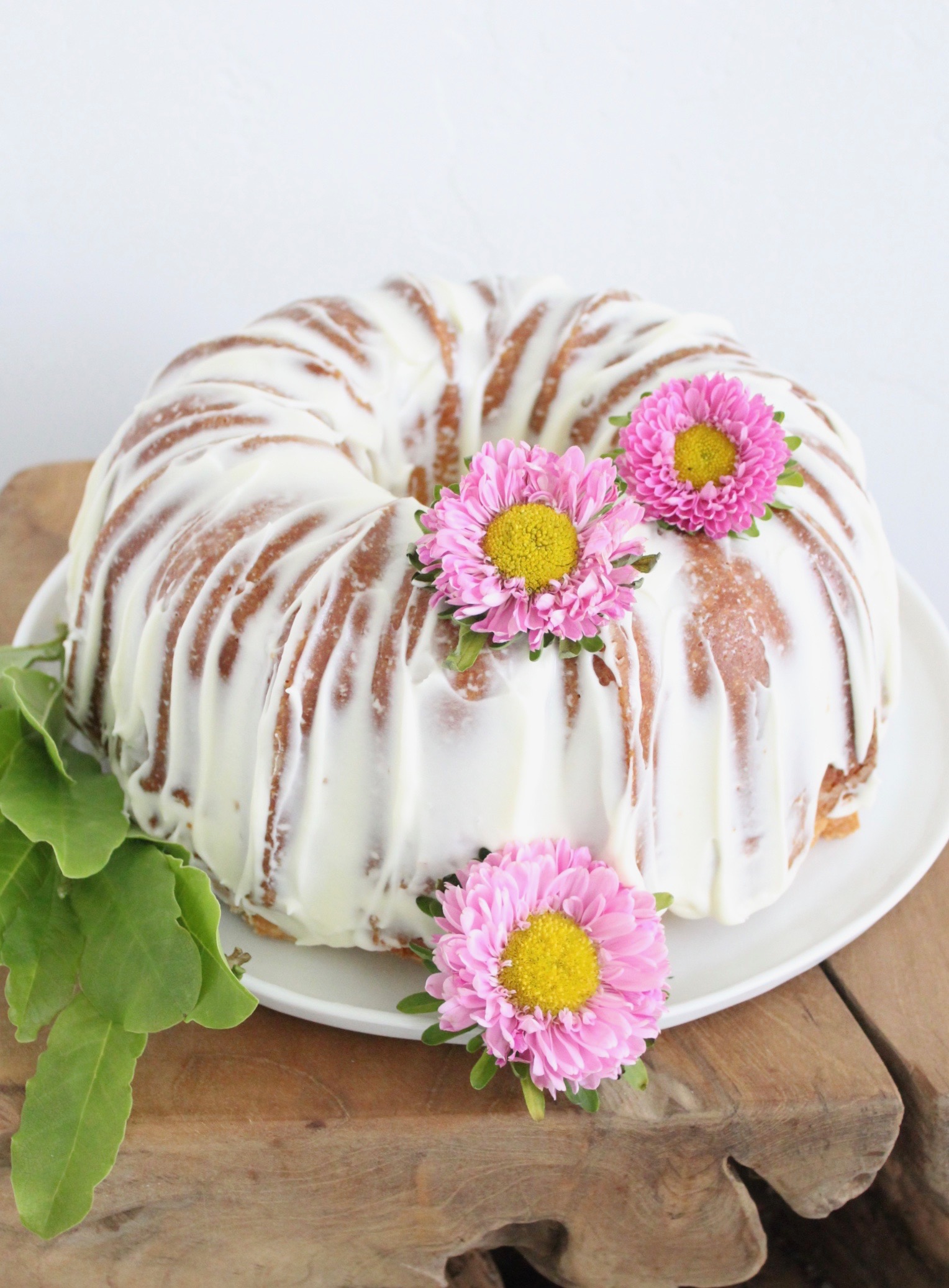 Frosting:
1 block cream cheese
1 cube of butter, softened
3 c. powdered sugar
3-5 T. milk depending on desired consistency of frosting
1 t. vanilla.
Combine all frosting ingredients till smooth. Frost cake when cooled.