This retail store in Draper, Utah was such a fun space to work on! Our client's had the best vision and coolest style already so it made designing it for them so easy. They knew they wanted exposed ceilings that were painted black and white walls so that's where we started. The space was an insurance building with cubicles and ceiling tiles when we started so every wall was knocked down.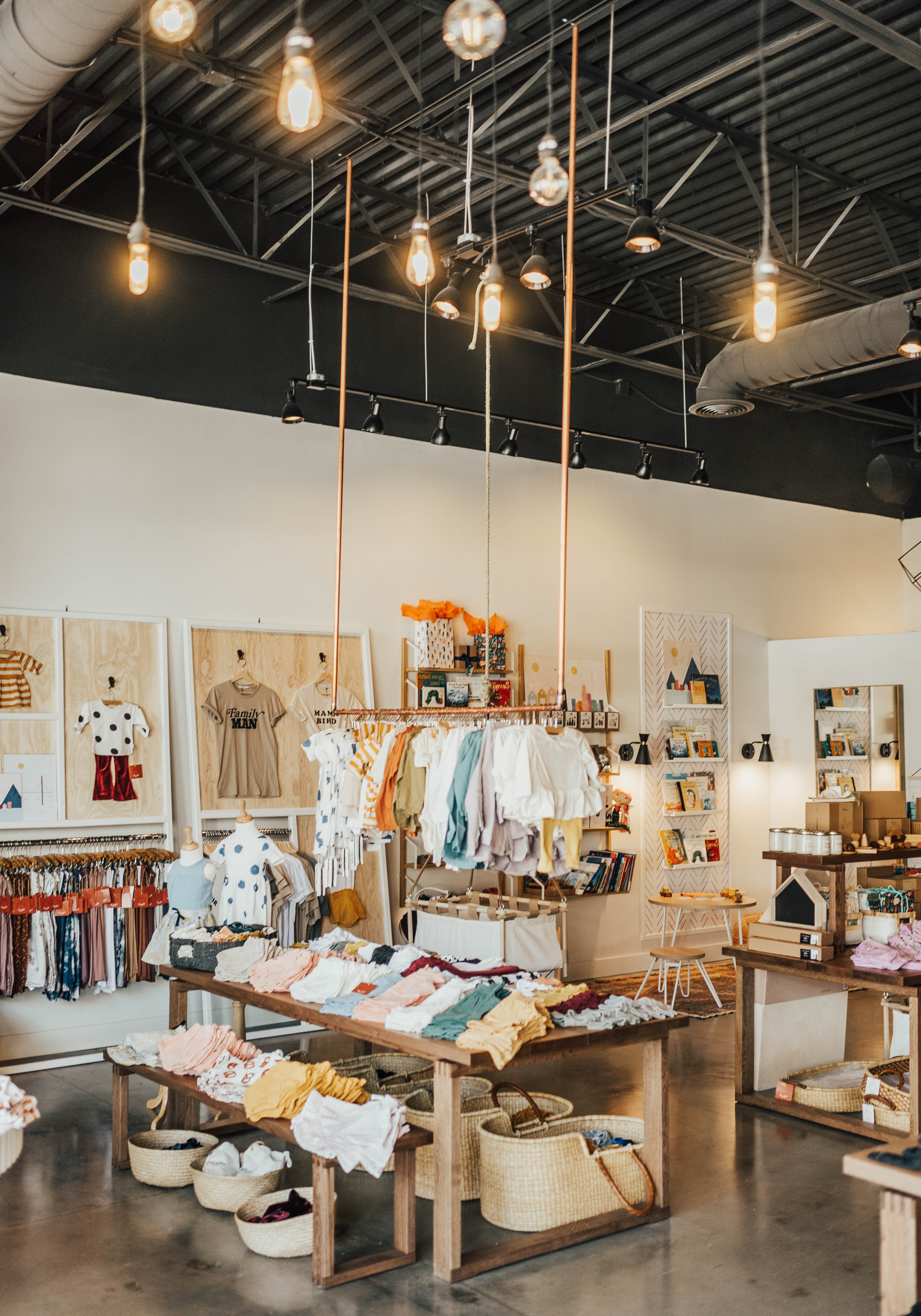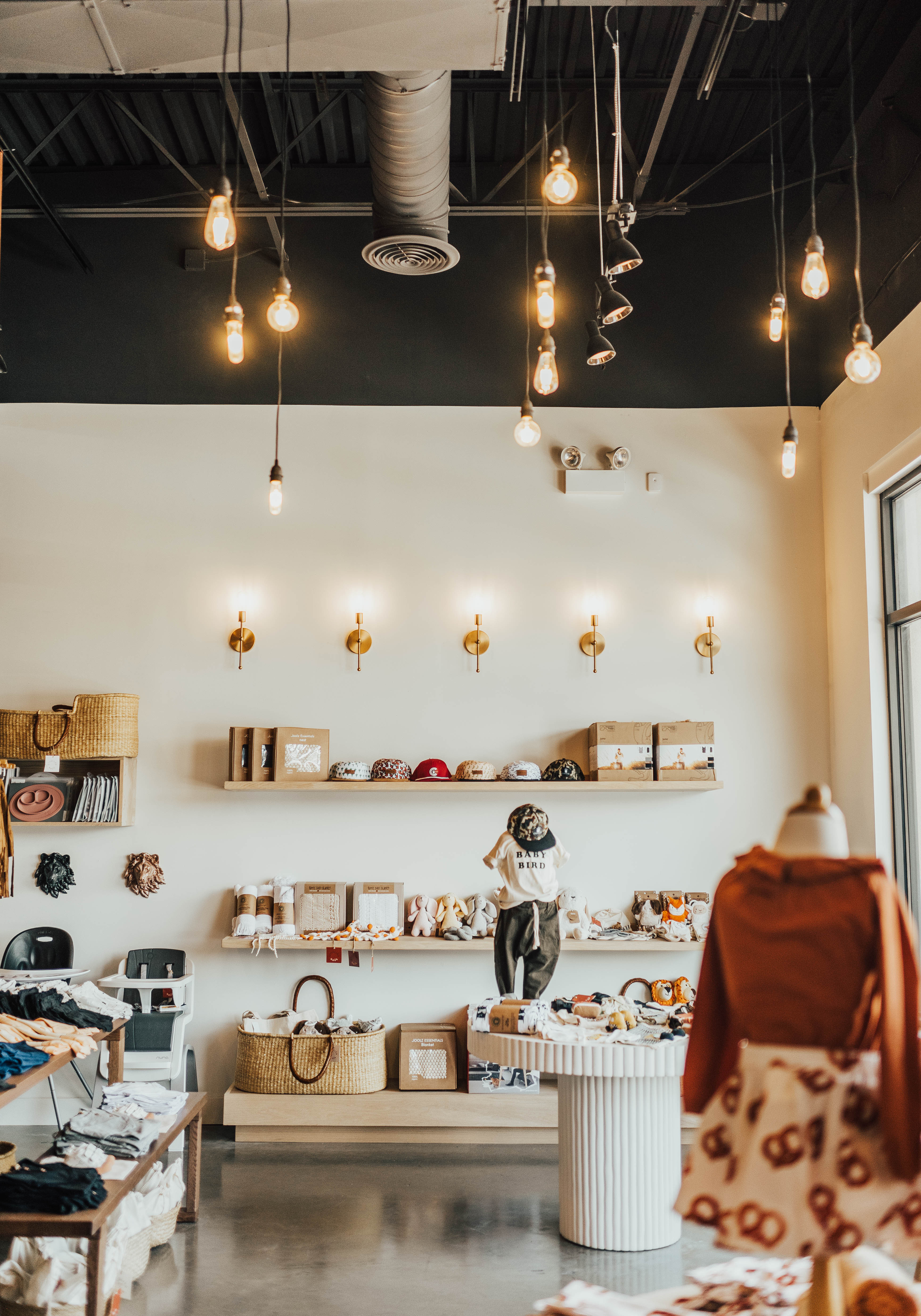 High impact lighting was really important to them as well so we used rows of sconces and single hanging bulbs in varying sizes to keep the space modern.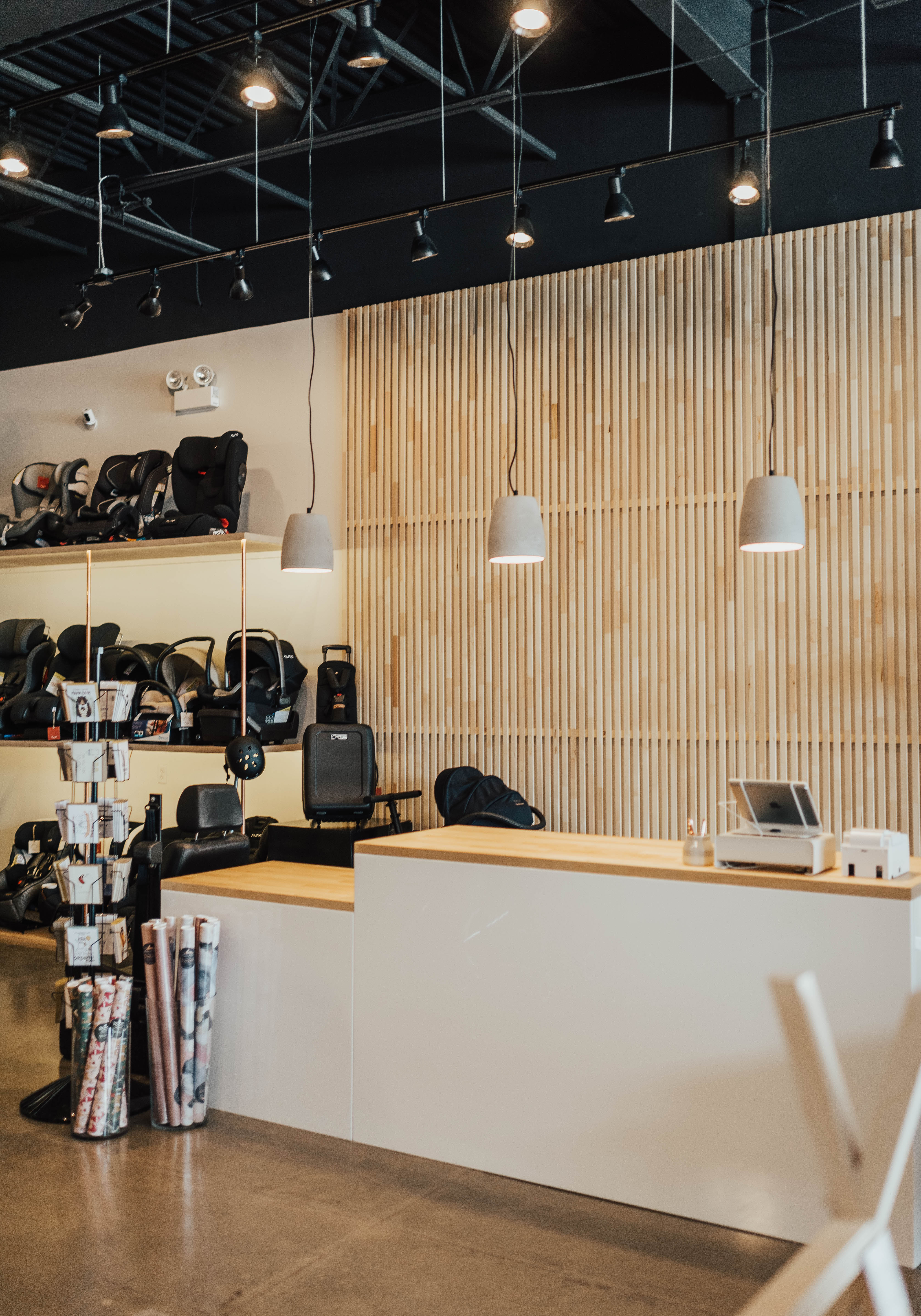 The concrete pendants above the cash wrap were another modern touch, as well as the feature wall behind it. The perfect backdrop for taking pictures.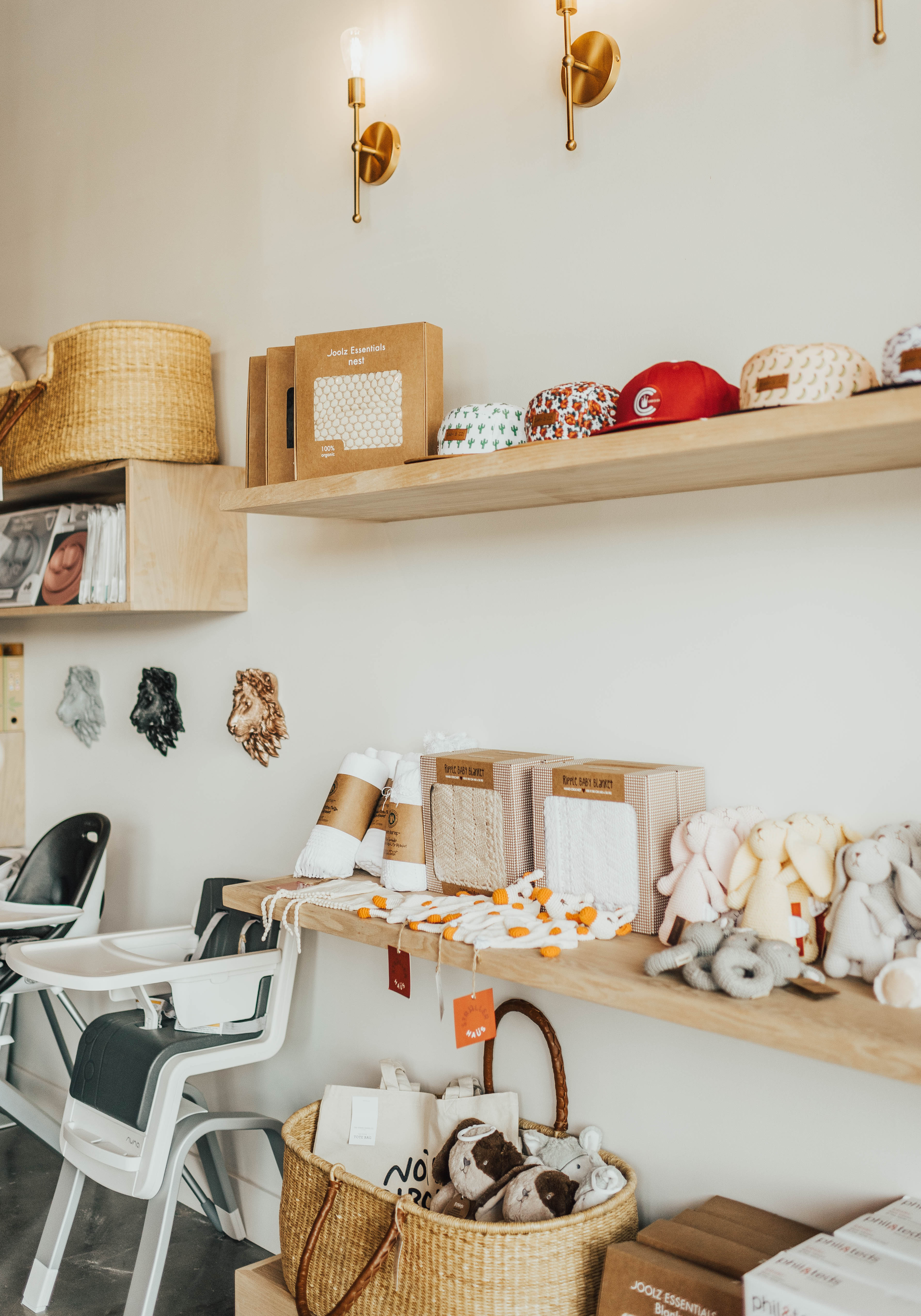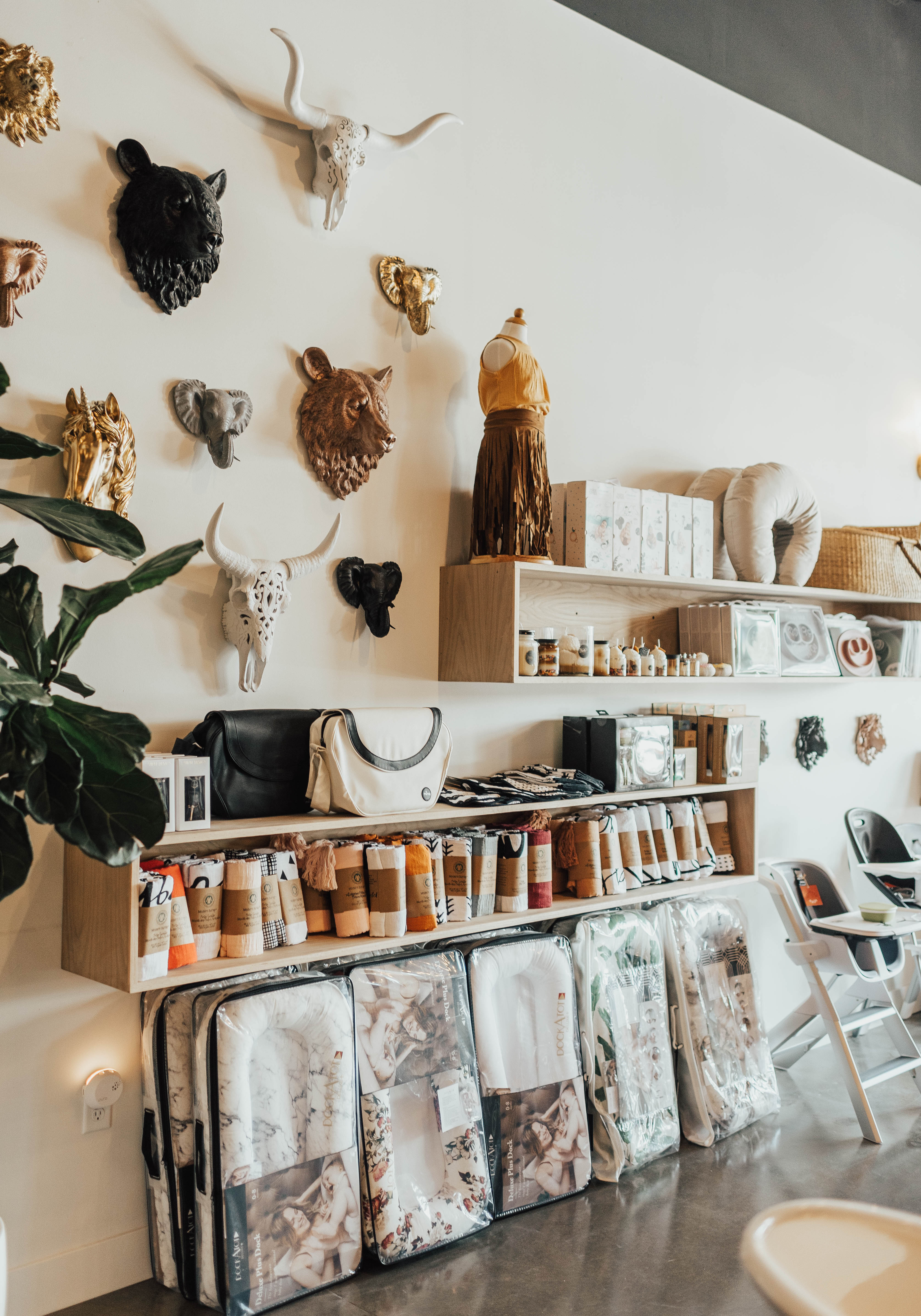 All of the display shelves were custom built by @thechaderbox. We love how the natural wood tones warmed up the space since we opted for concrete flooring.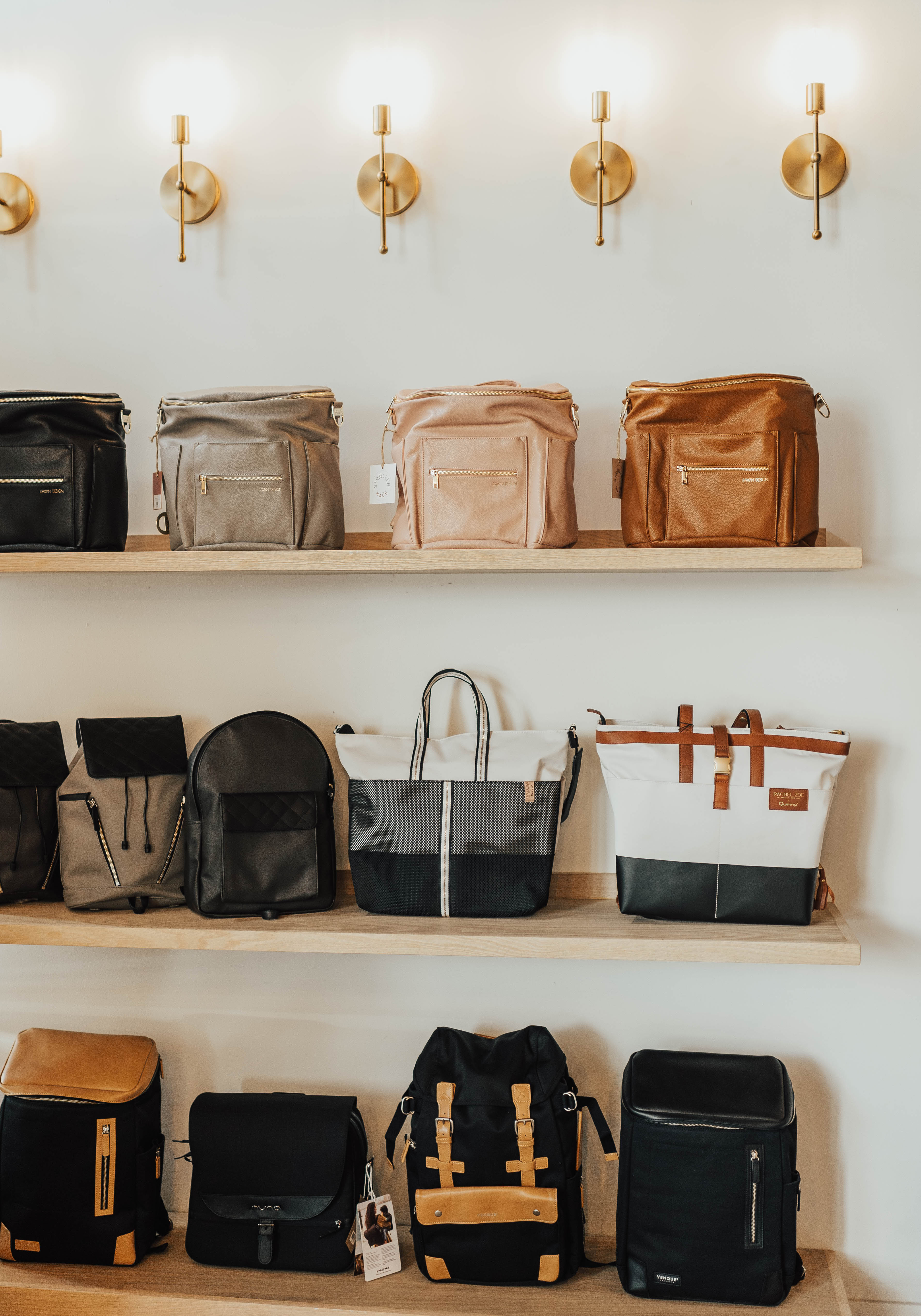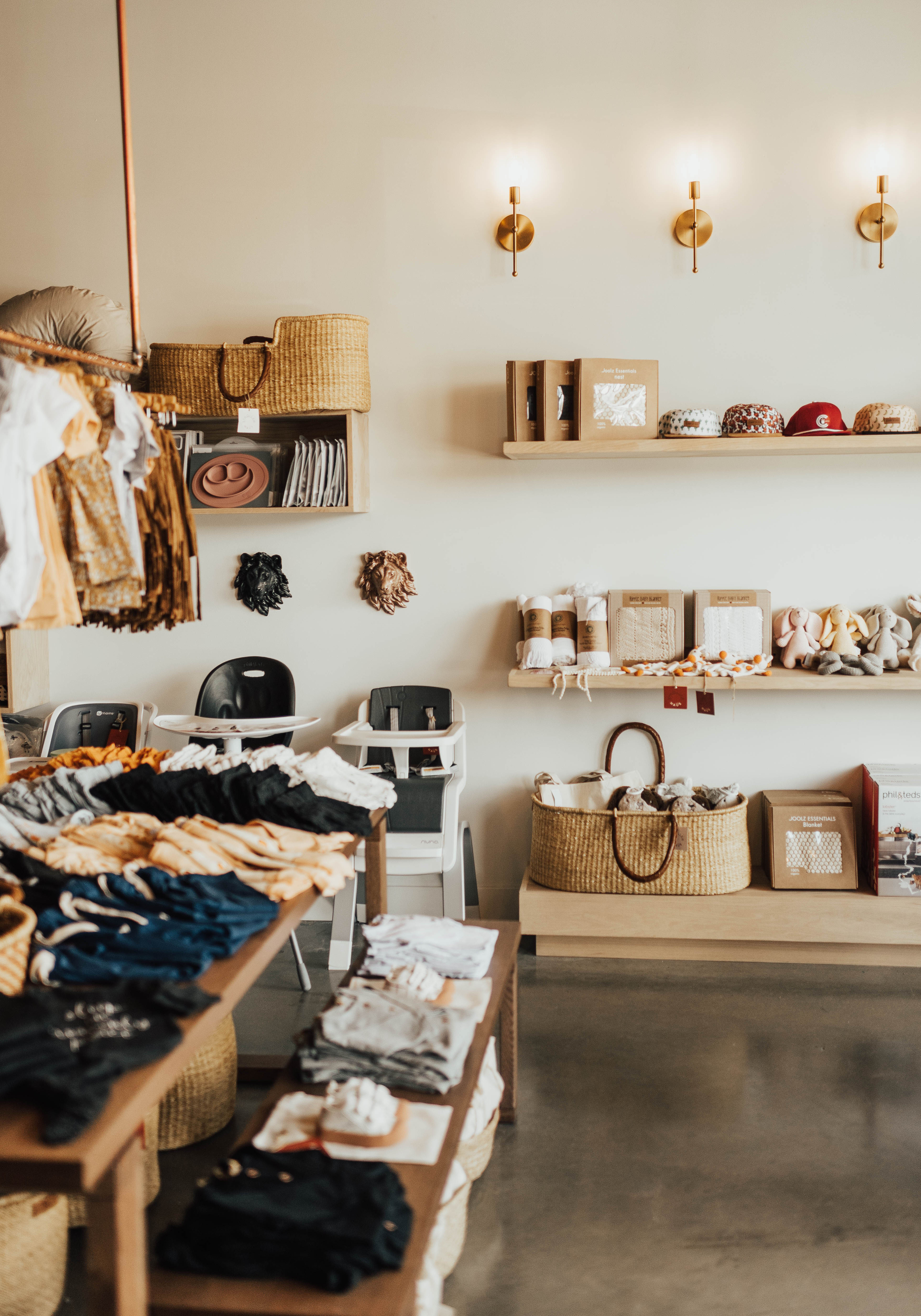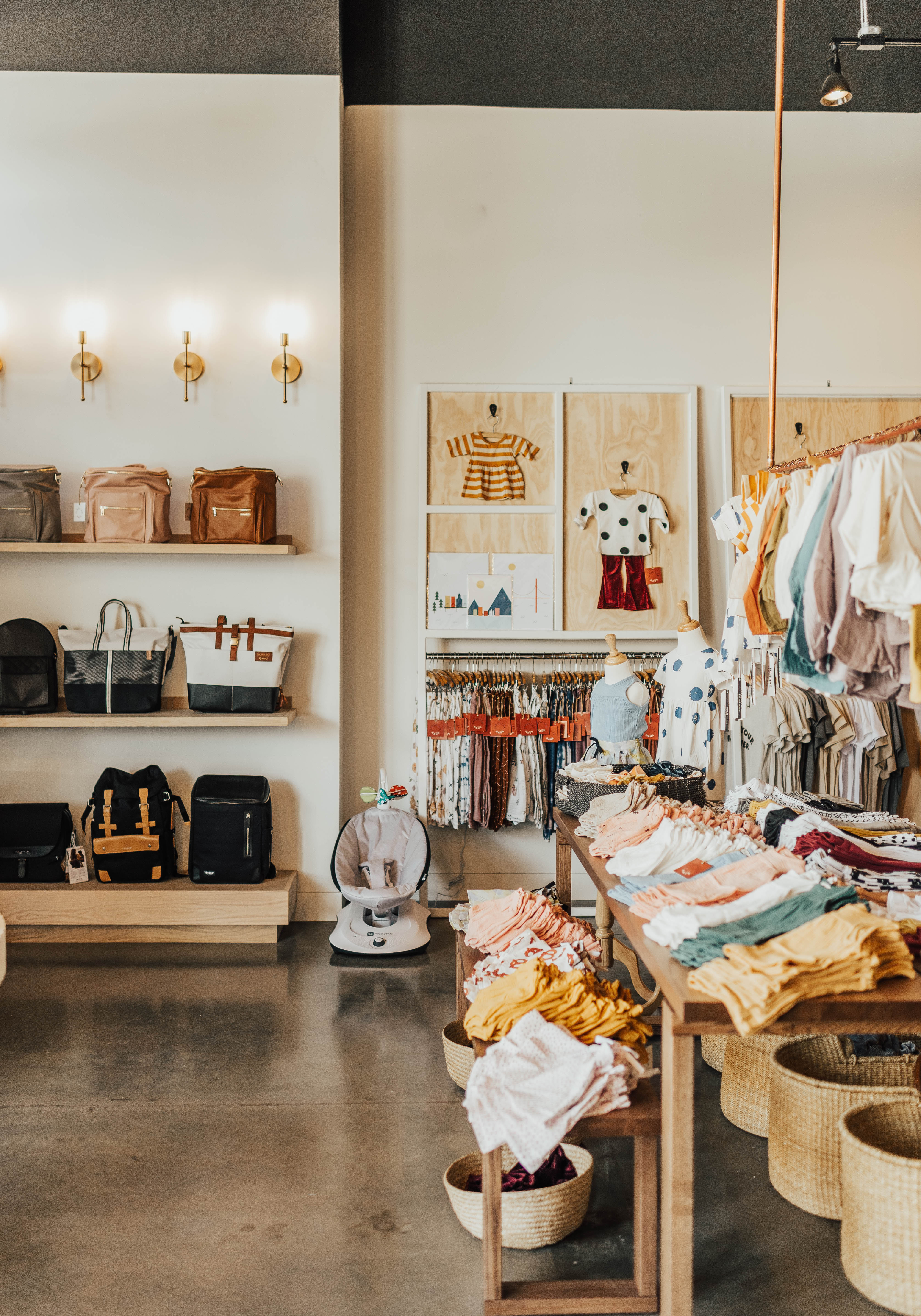 One of my favorite displays in the store are the leaning boards with clothing racks and hooks. Such a unique way to display clothing items and outfits. Custom built by @thechaderbox.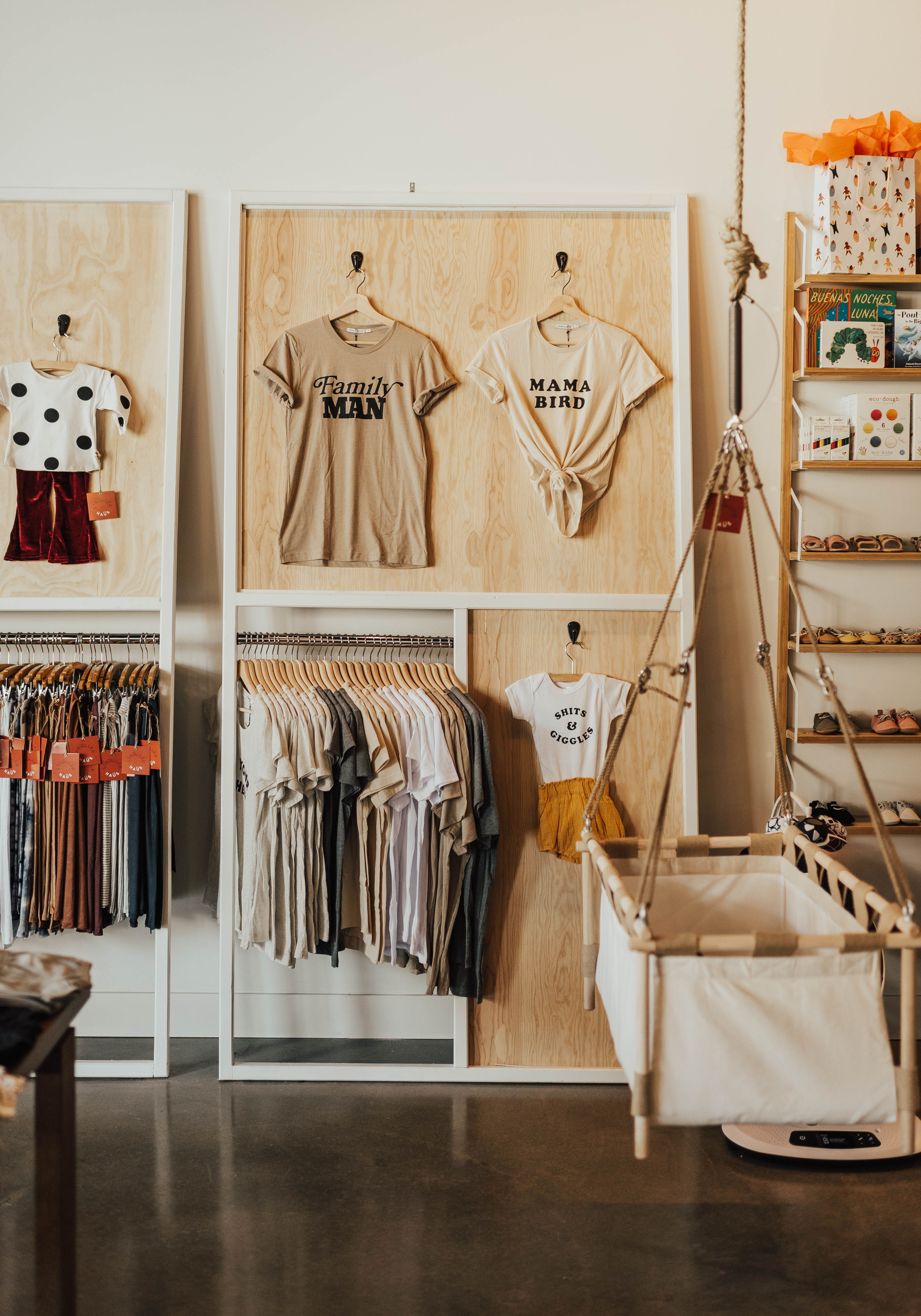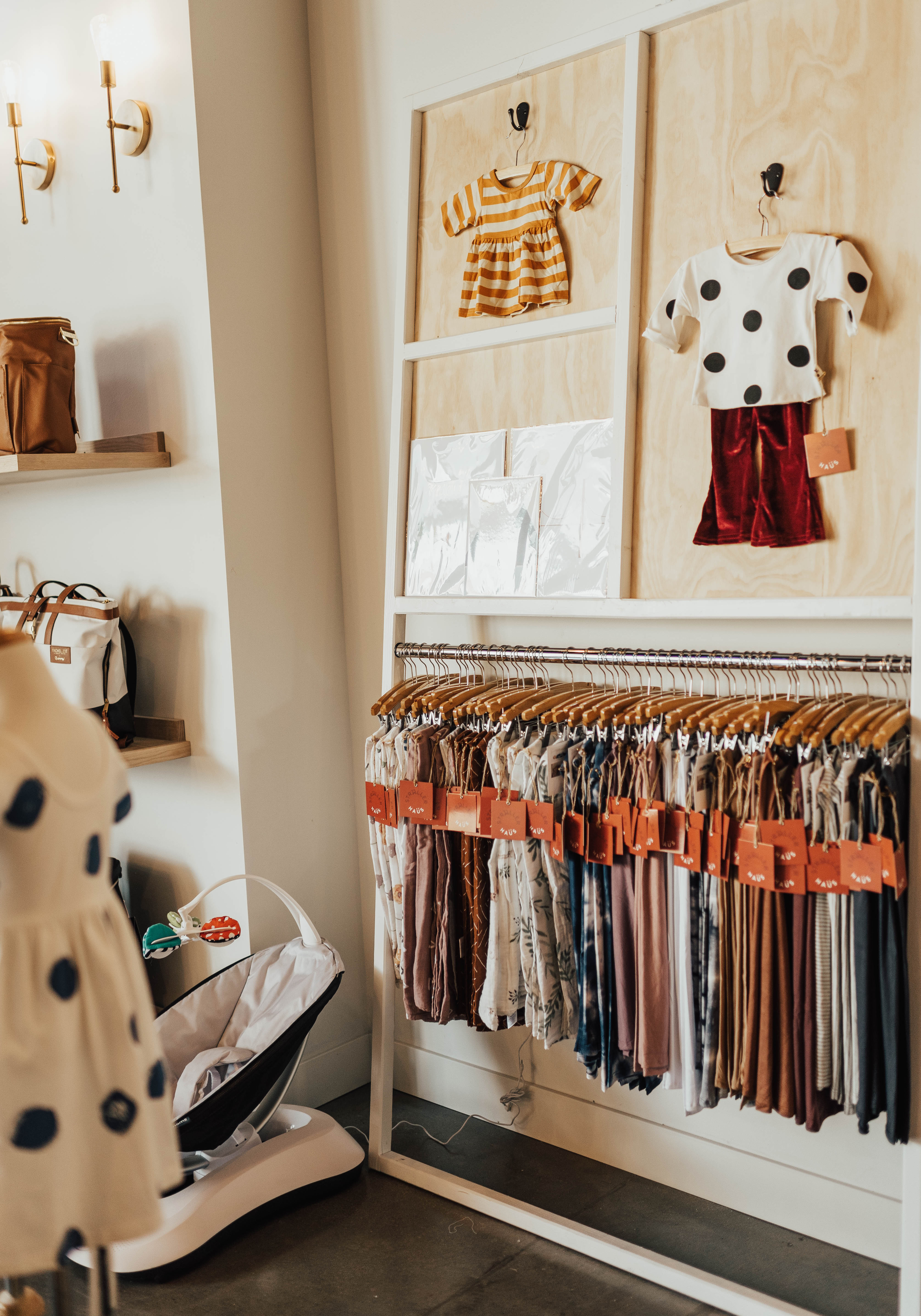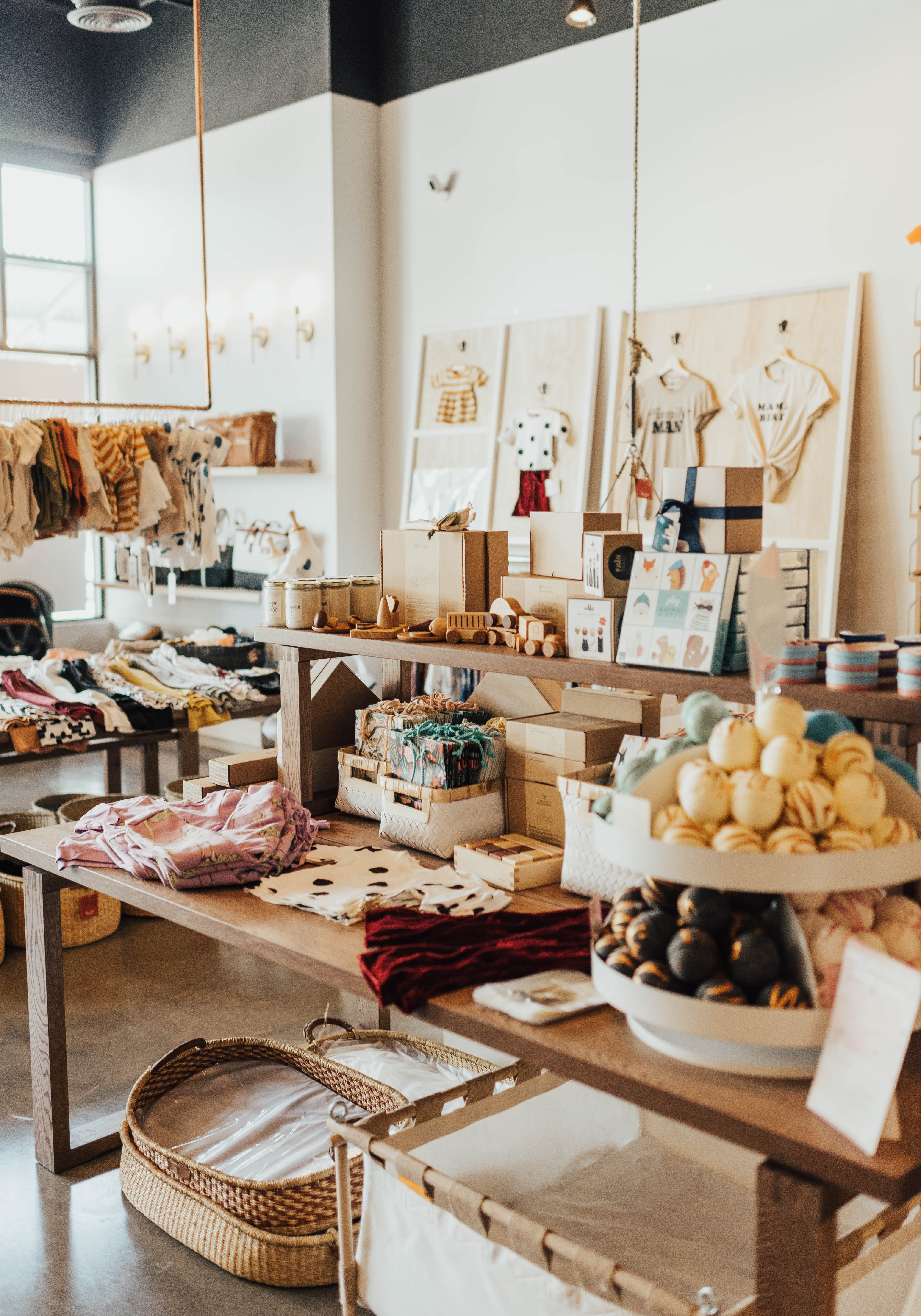 To utilize space above the tables we made these hanging clothing racks out of copper pipe and hung them from the ceiling.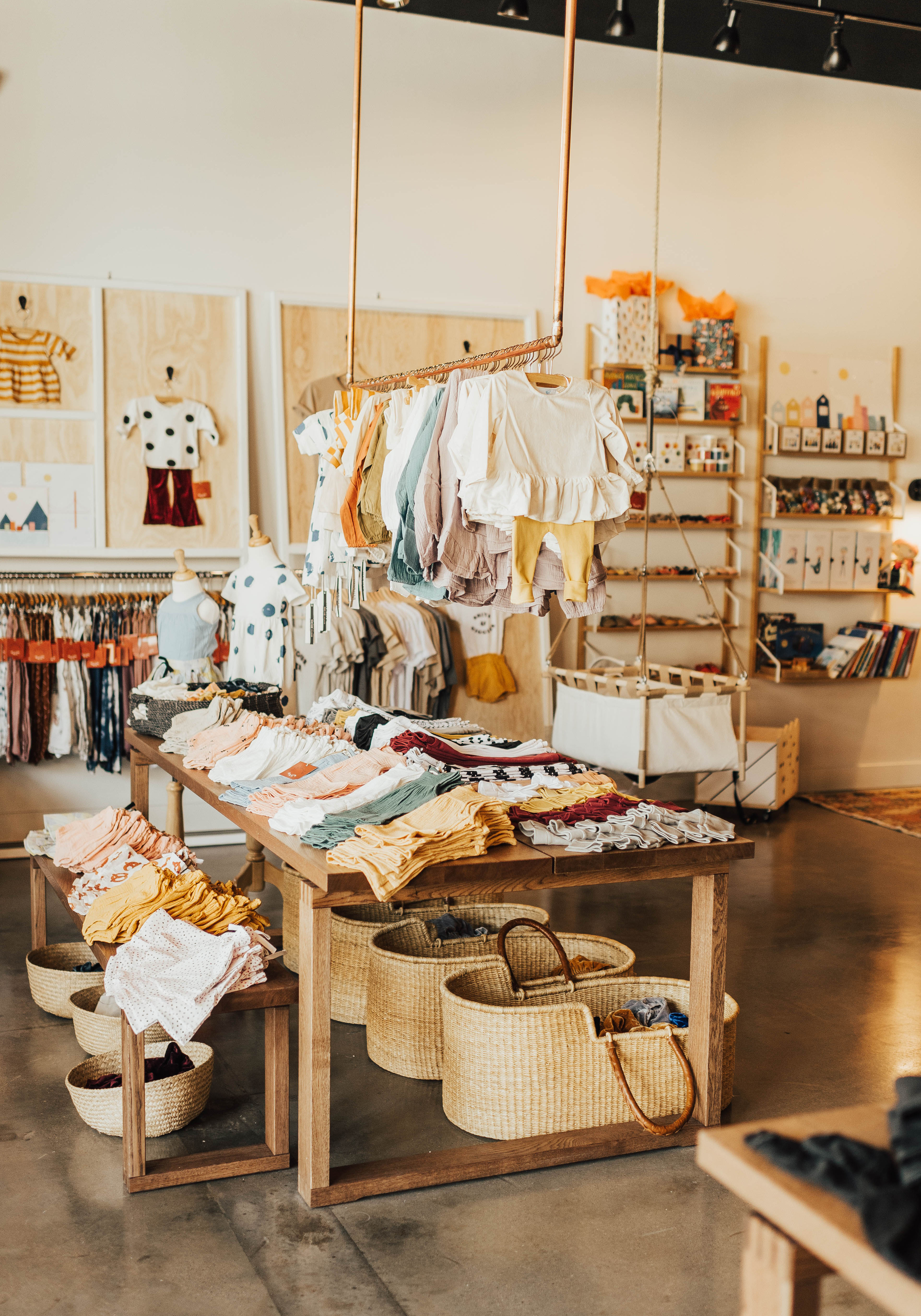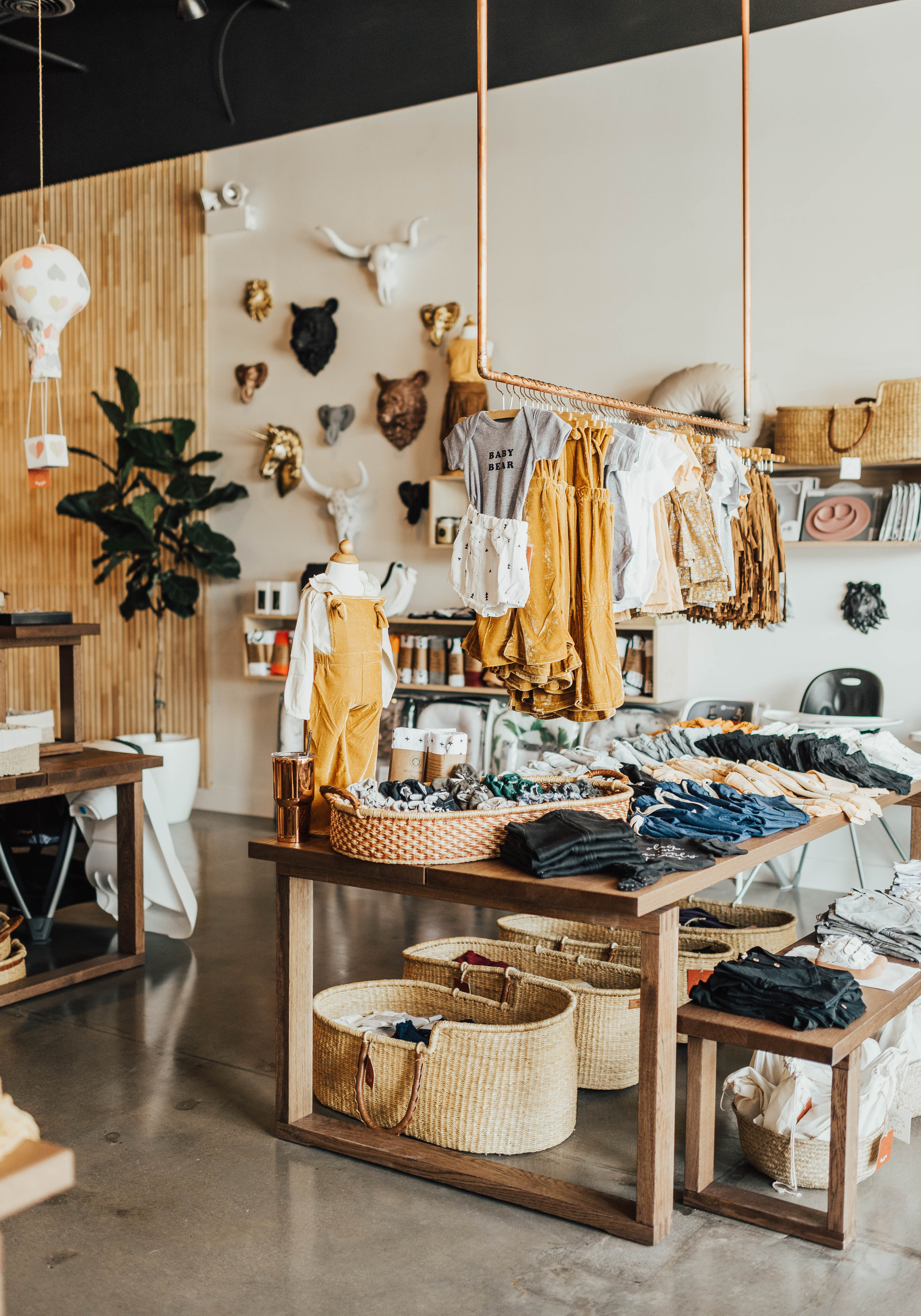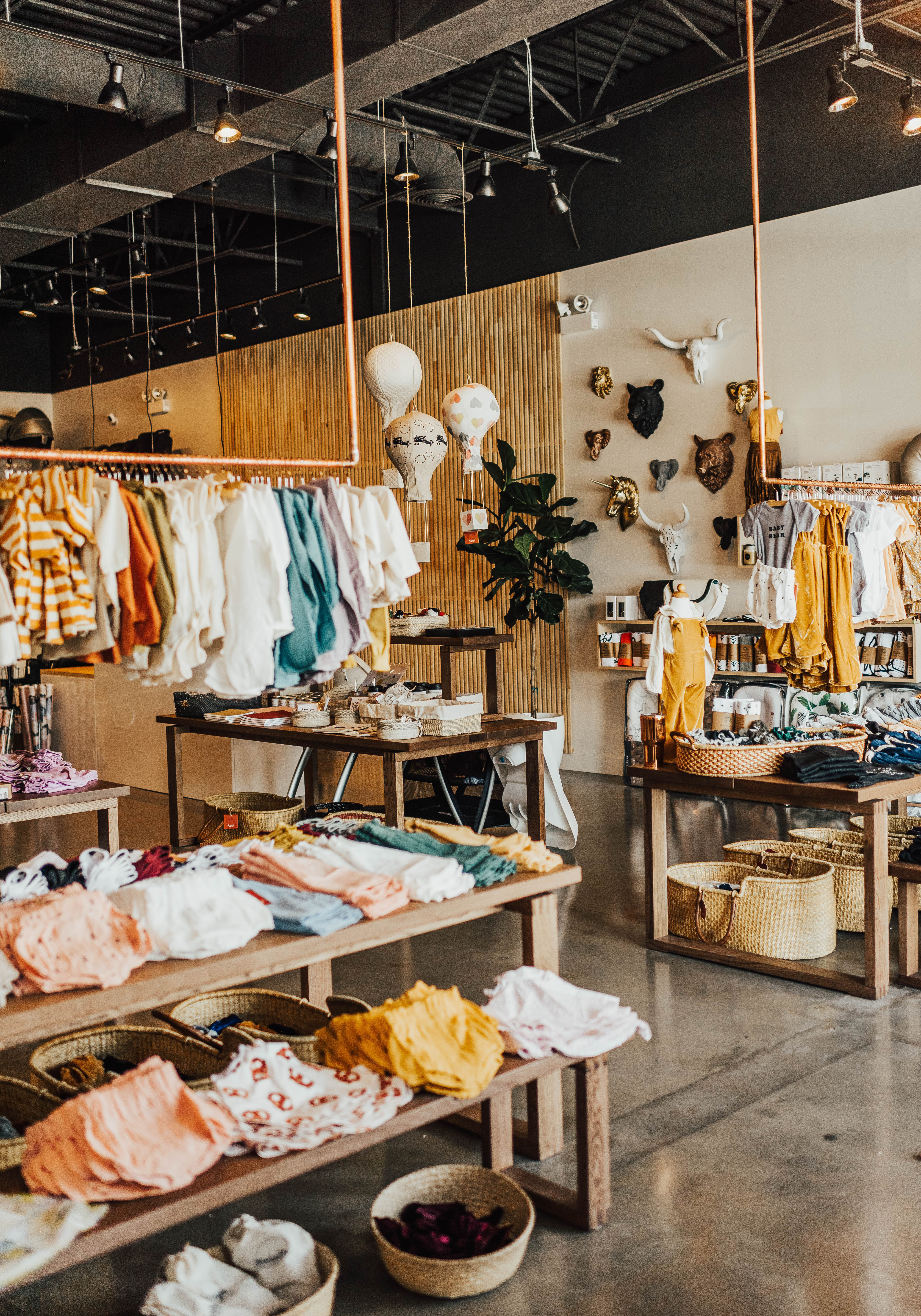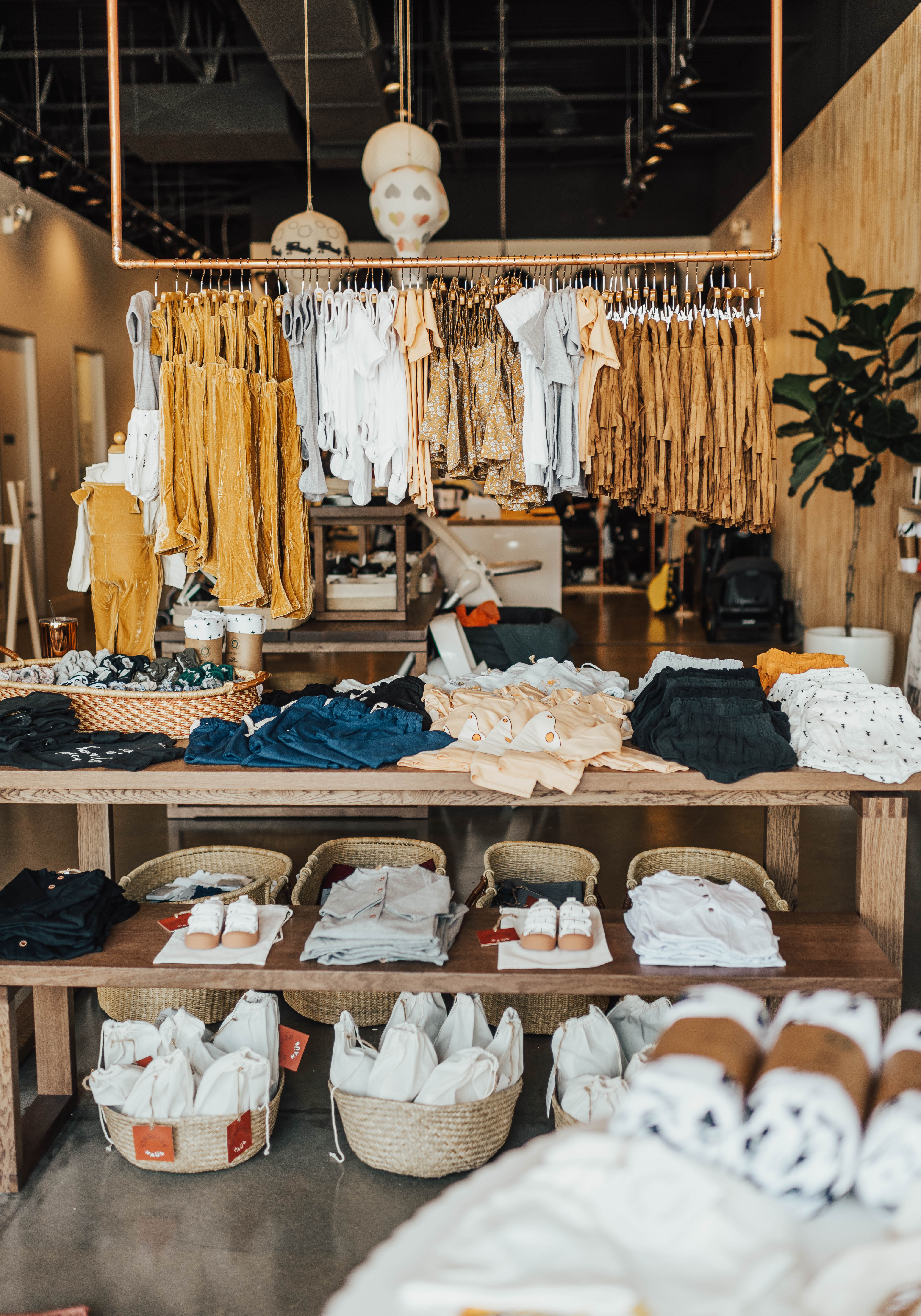 Since it's a children's clothing and stroller store, we thought it'd be nice to have an area to keep the little ones entertained while mom was shopping. This children's area with toys and books is the perfect corner to keep the kids happy.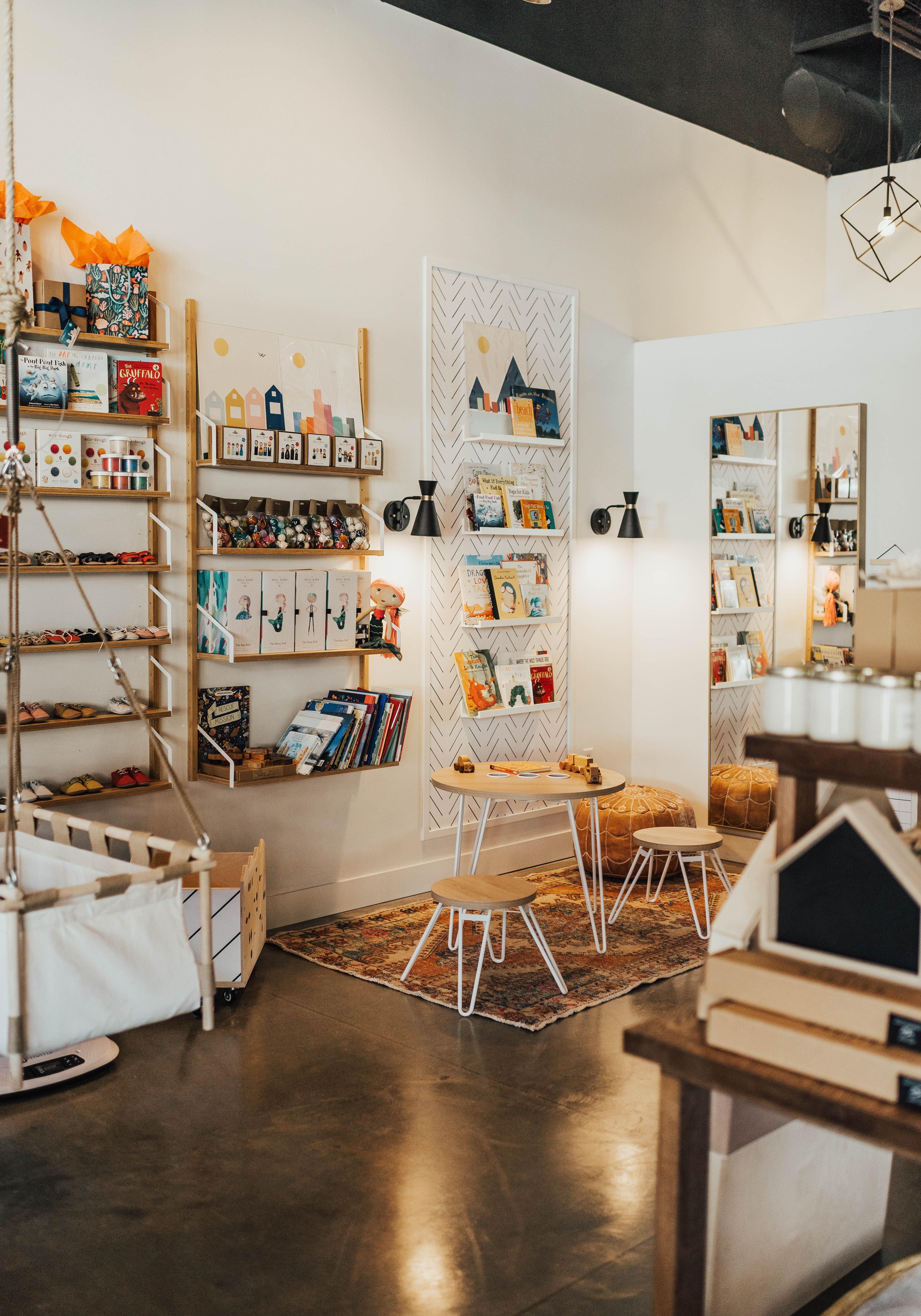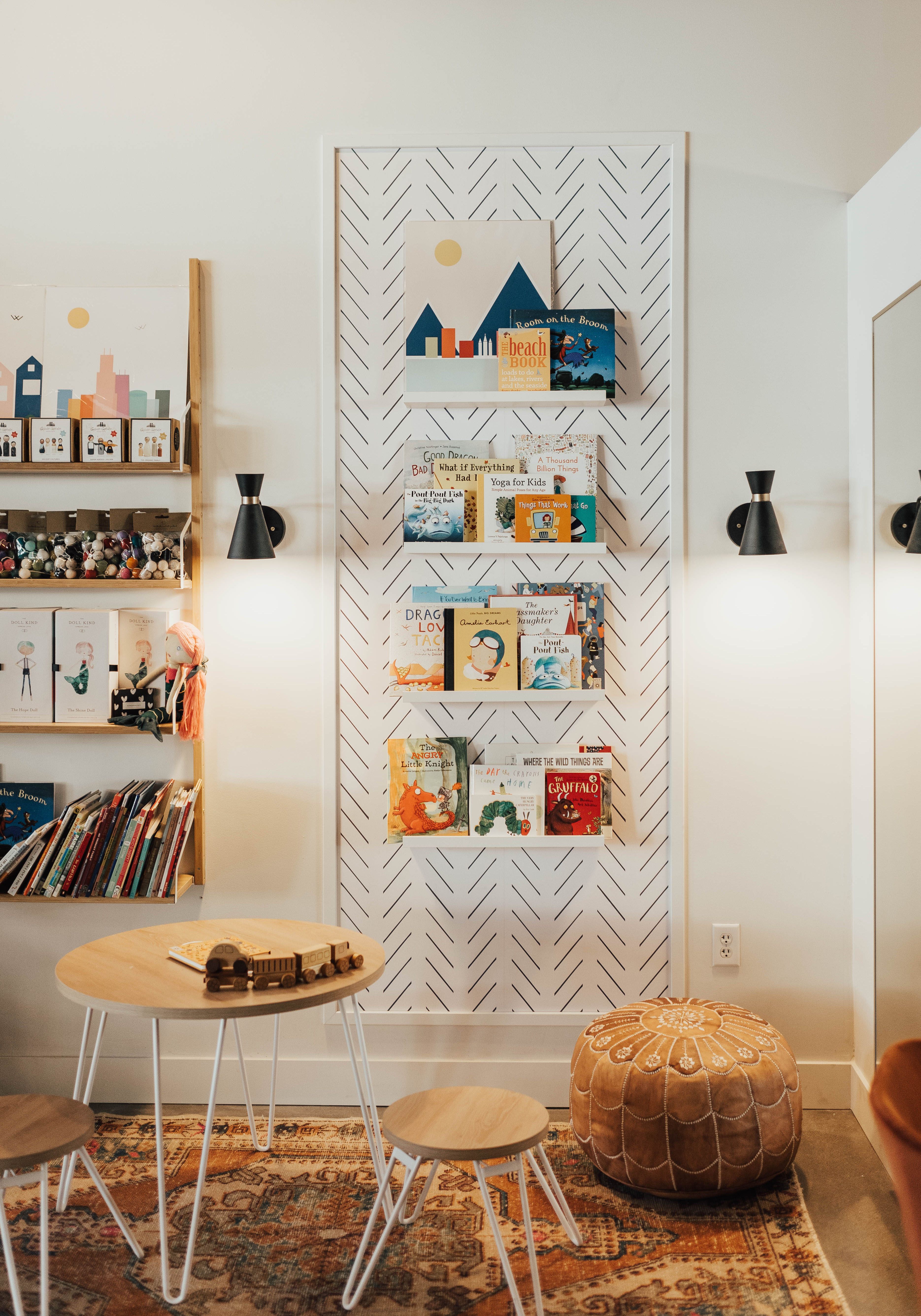 Even the dressing room had character with this custom built barn door by @thechaderbox and forest green painted the interior.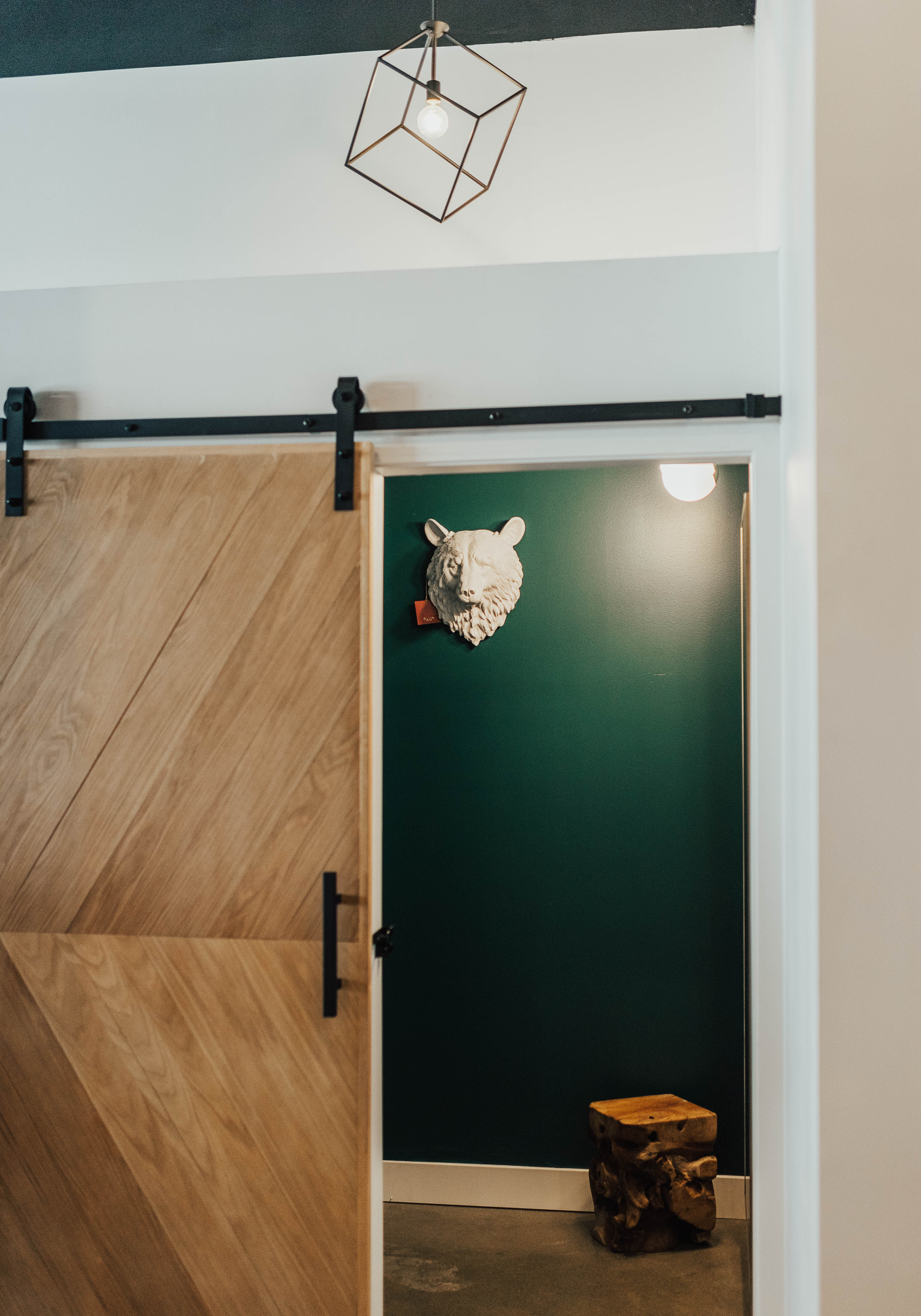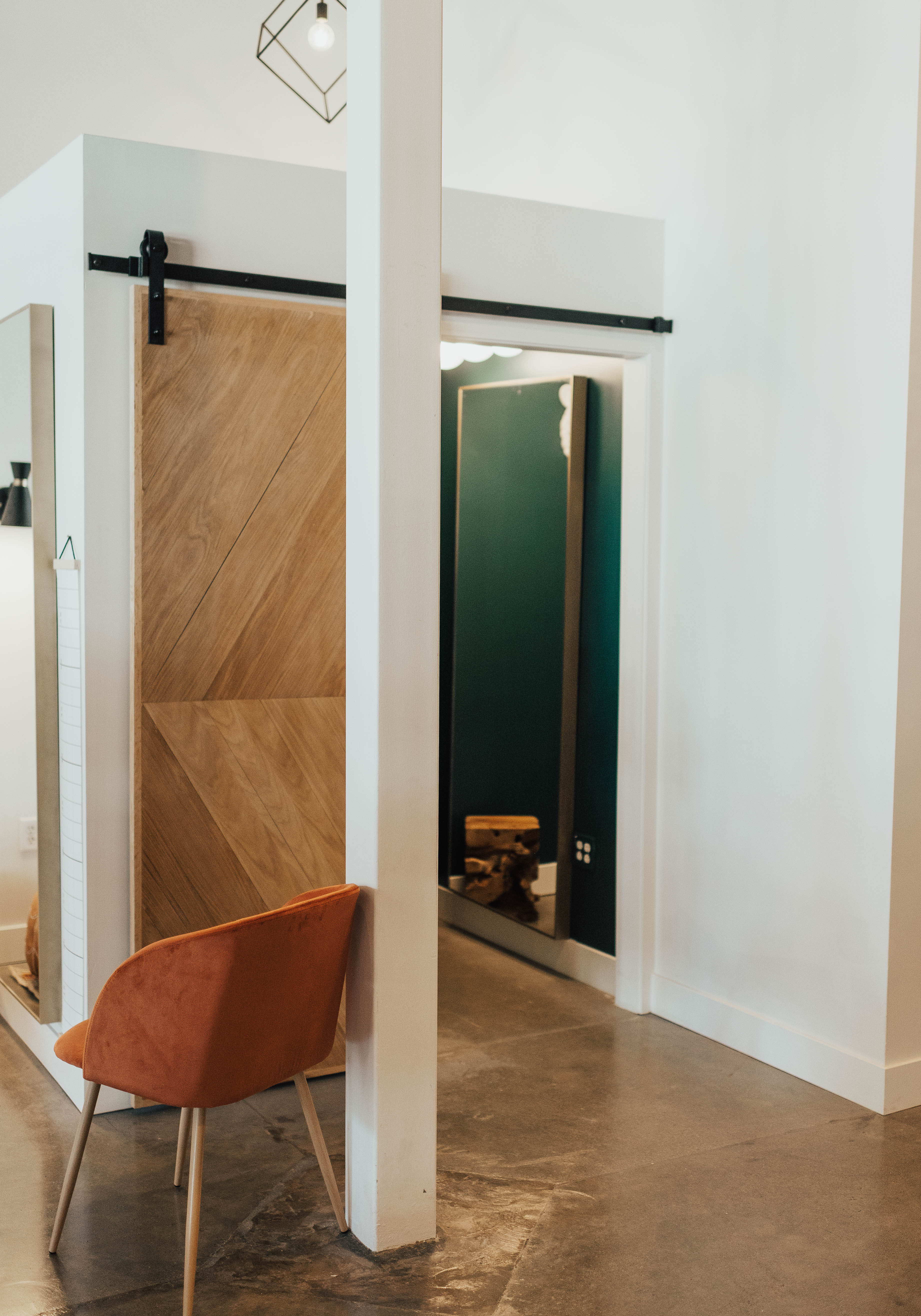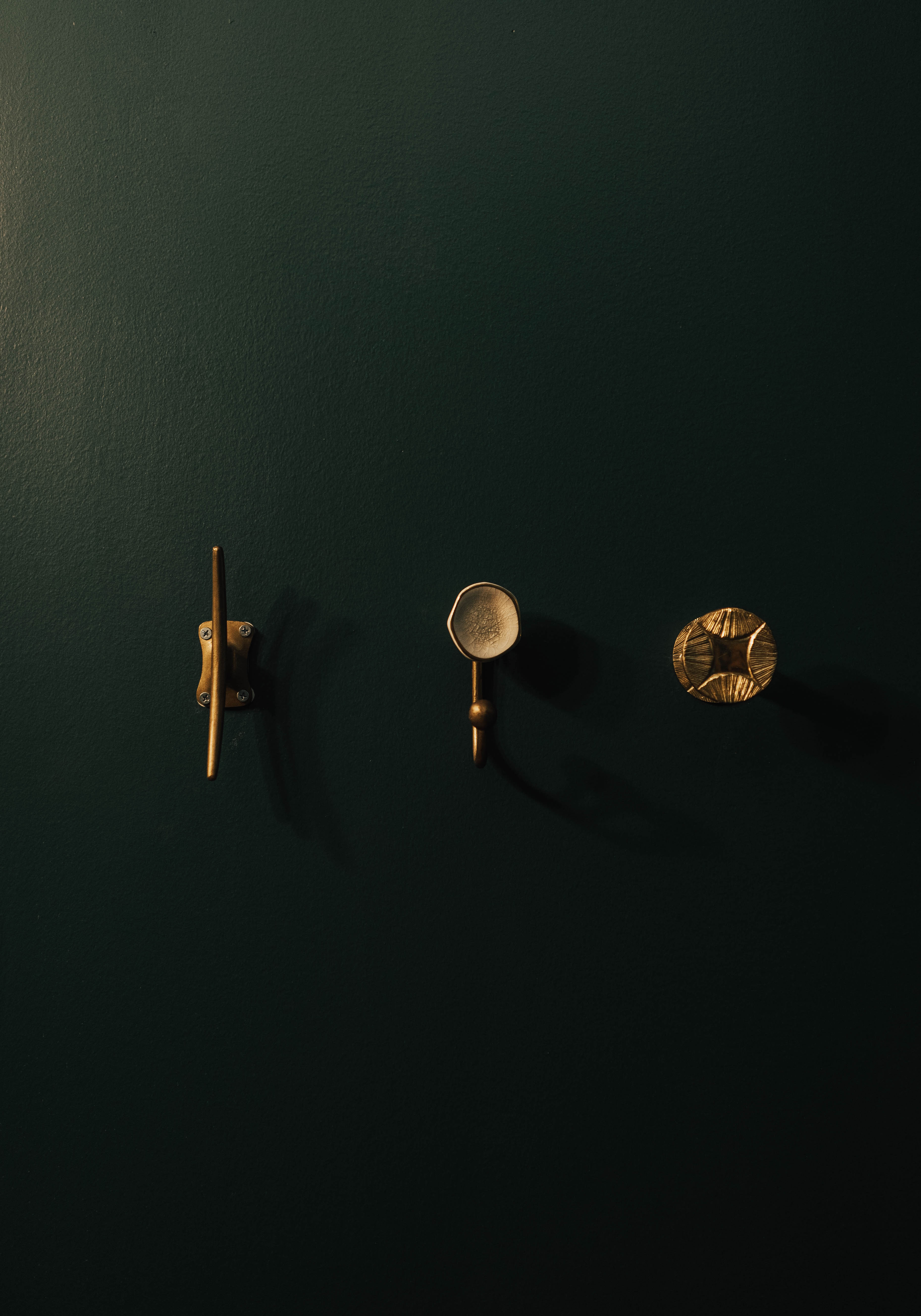 Finally, the display for all of the strollers was custom made with natural wood, copper pipes and under mounted lights to show off all of the high end strollers for sale.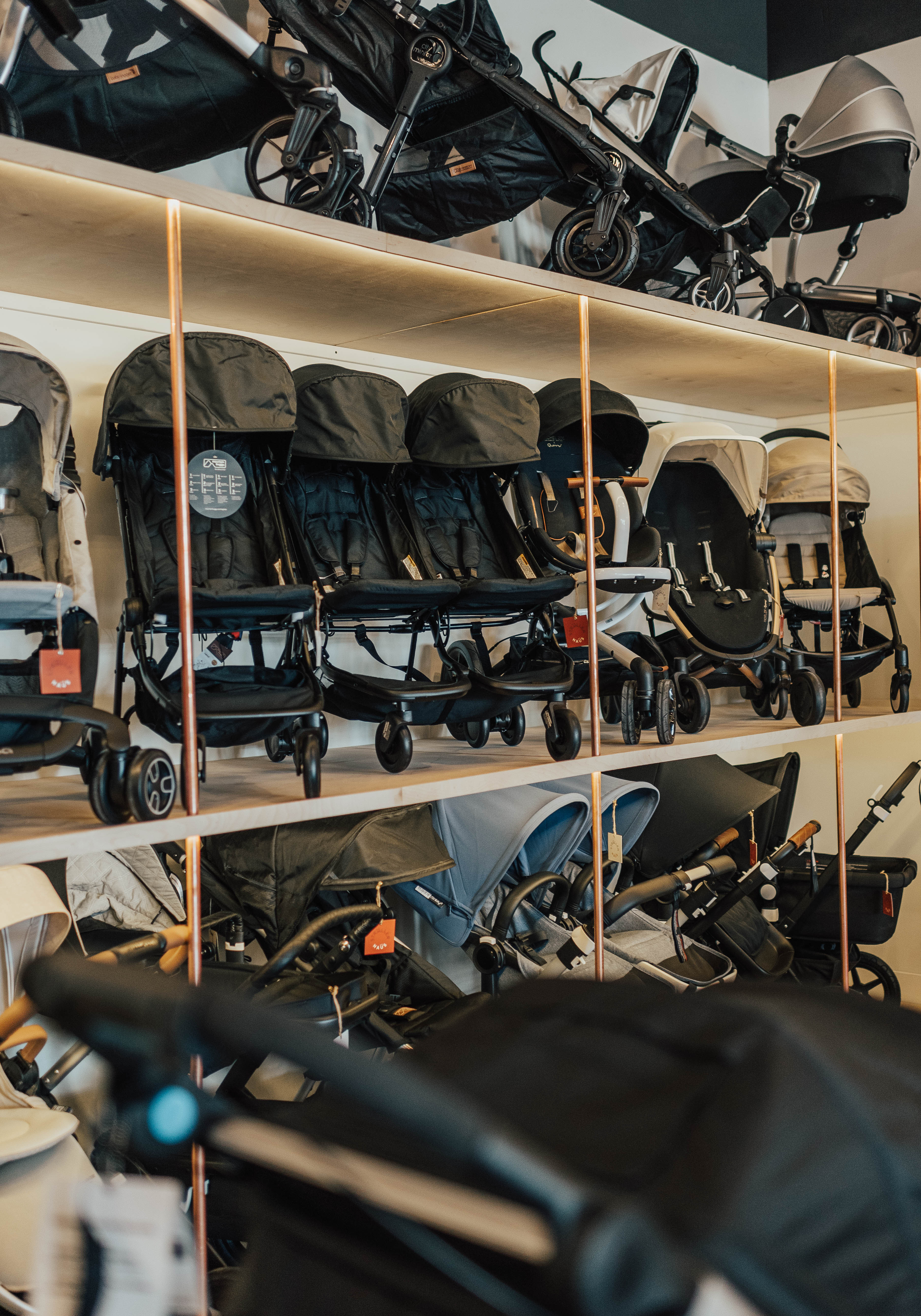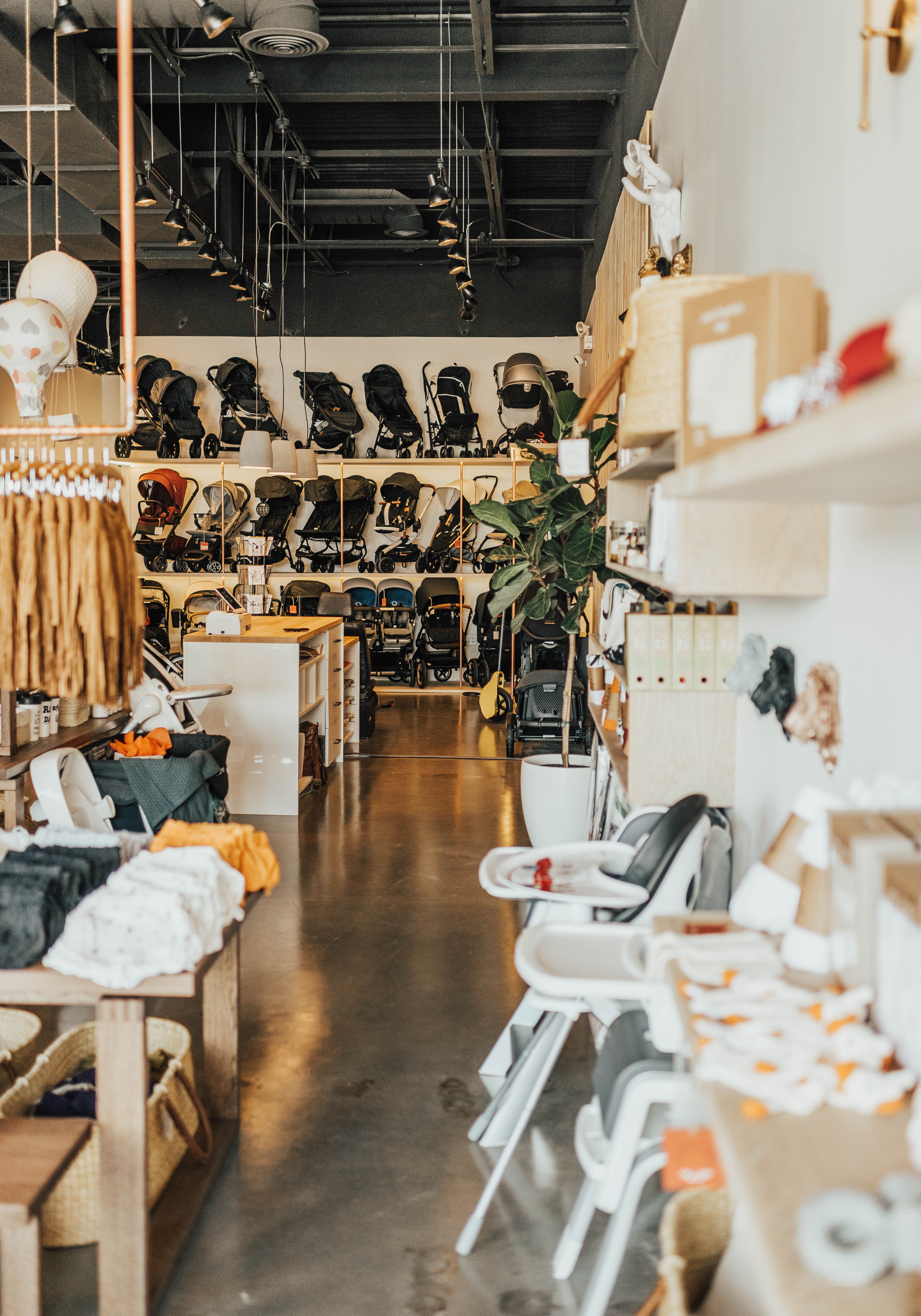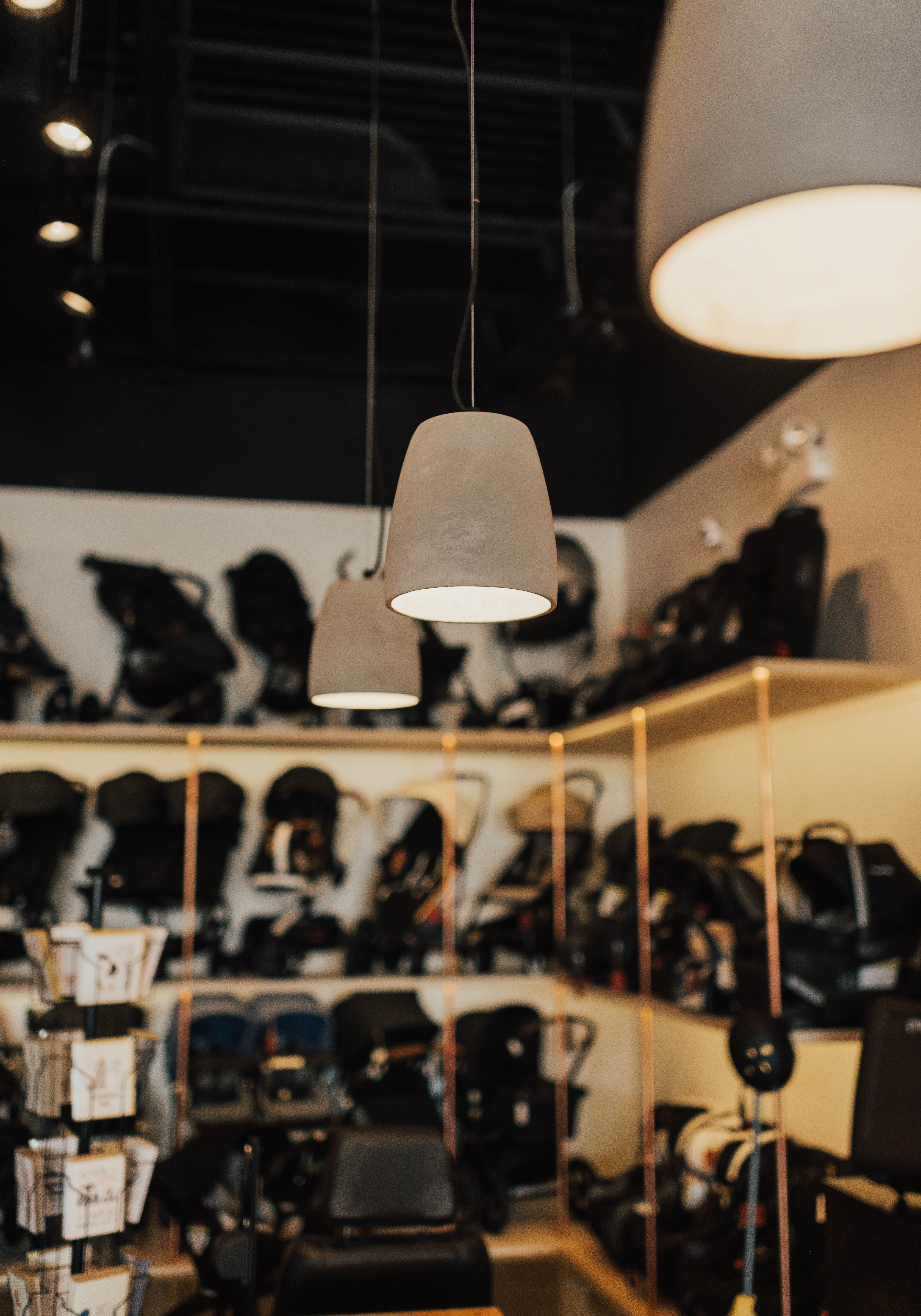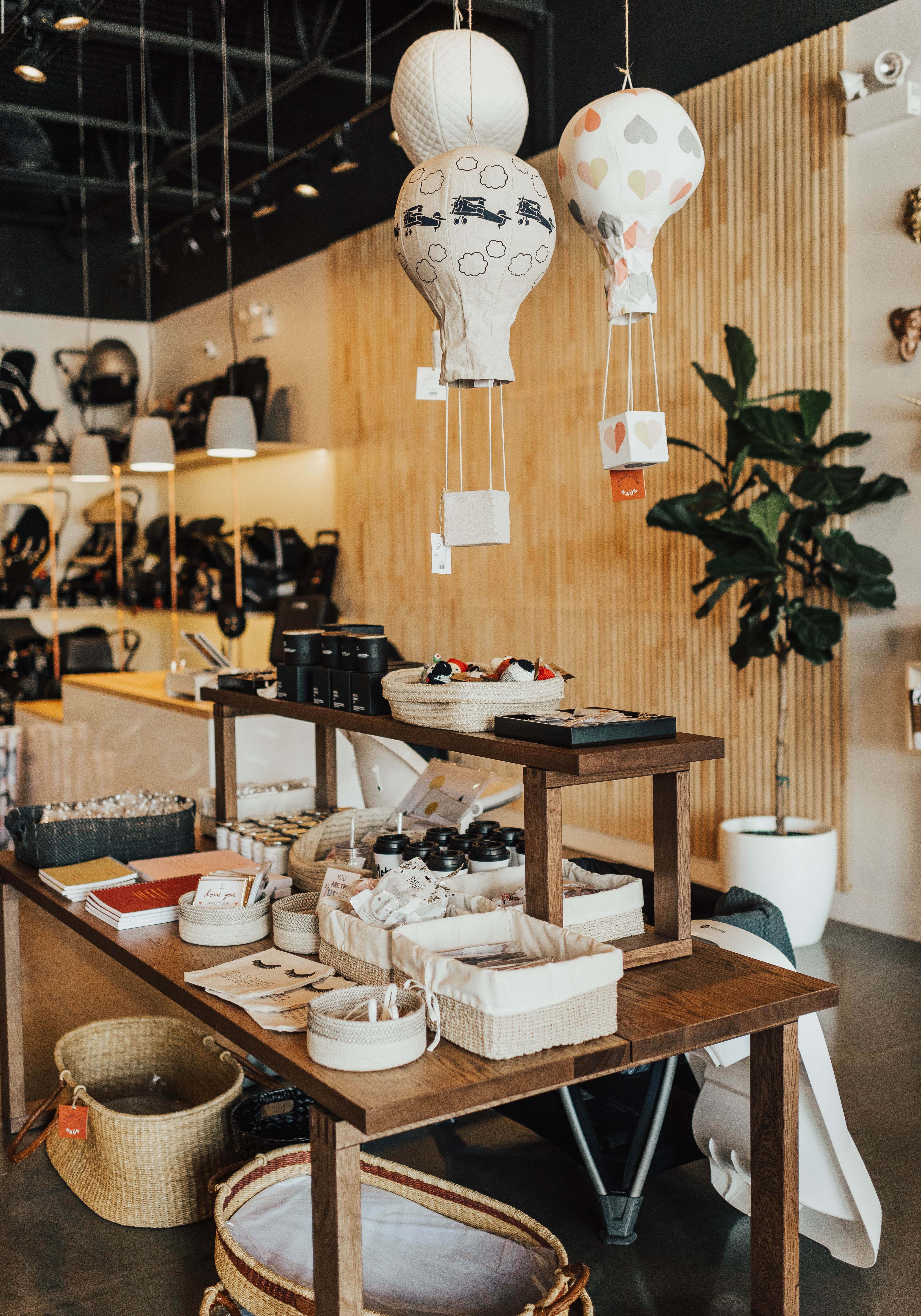 So happy with the space and the warm, modern feel that it gives! All photography by Shayleihallingphoto.