Having a pretty laundry room makes laundry day SO much nicer! The key to a good space for me is organization and a bright open space. I found organizing baskets at Target and The Container Store for functional and beautiful storage.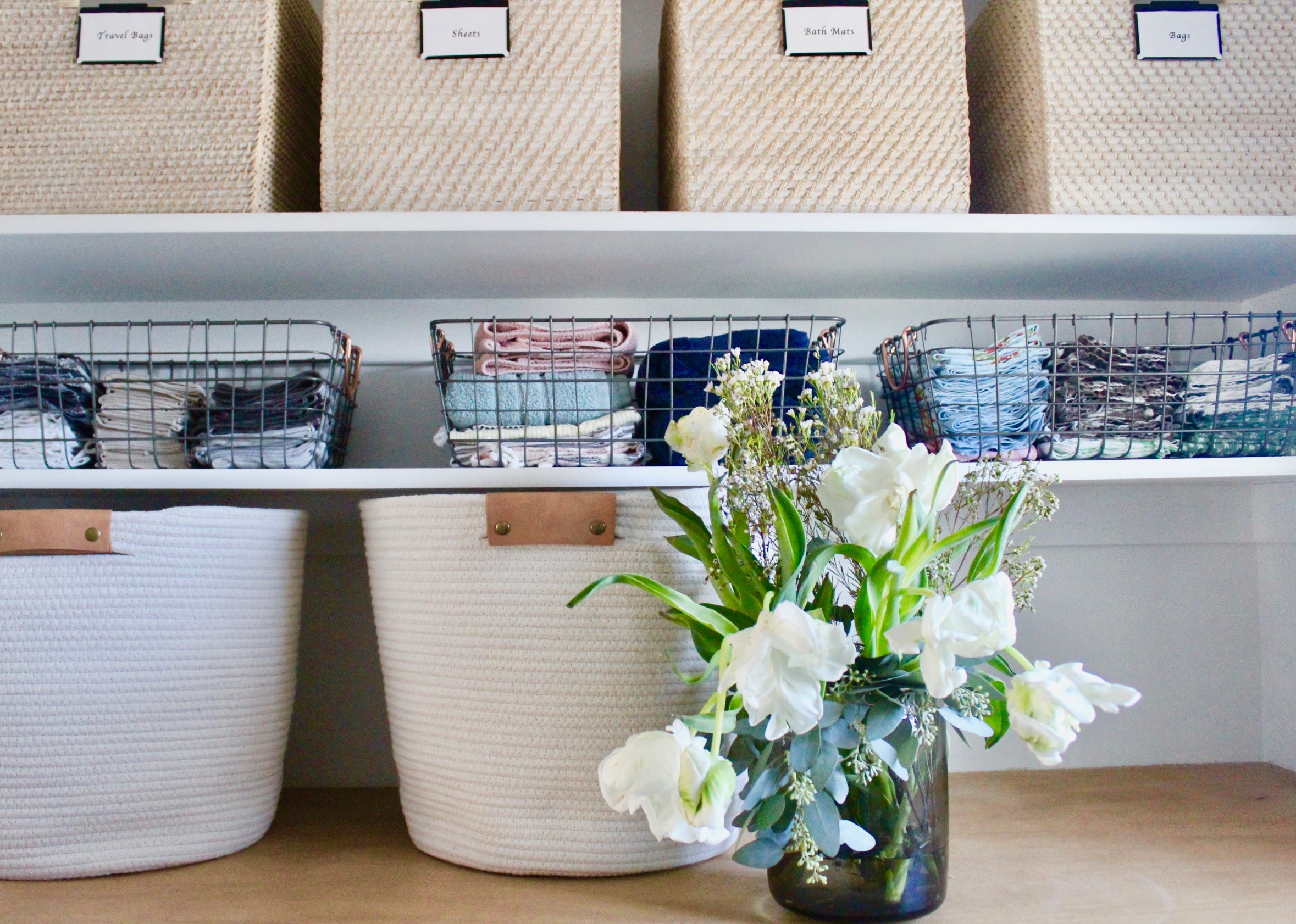 These metal baskets from Target are the perfect way to store items that I want to be visible as well.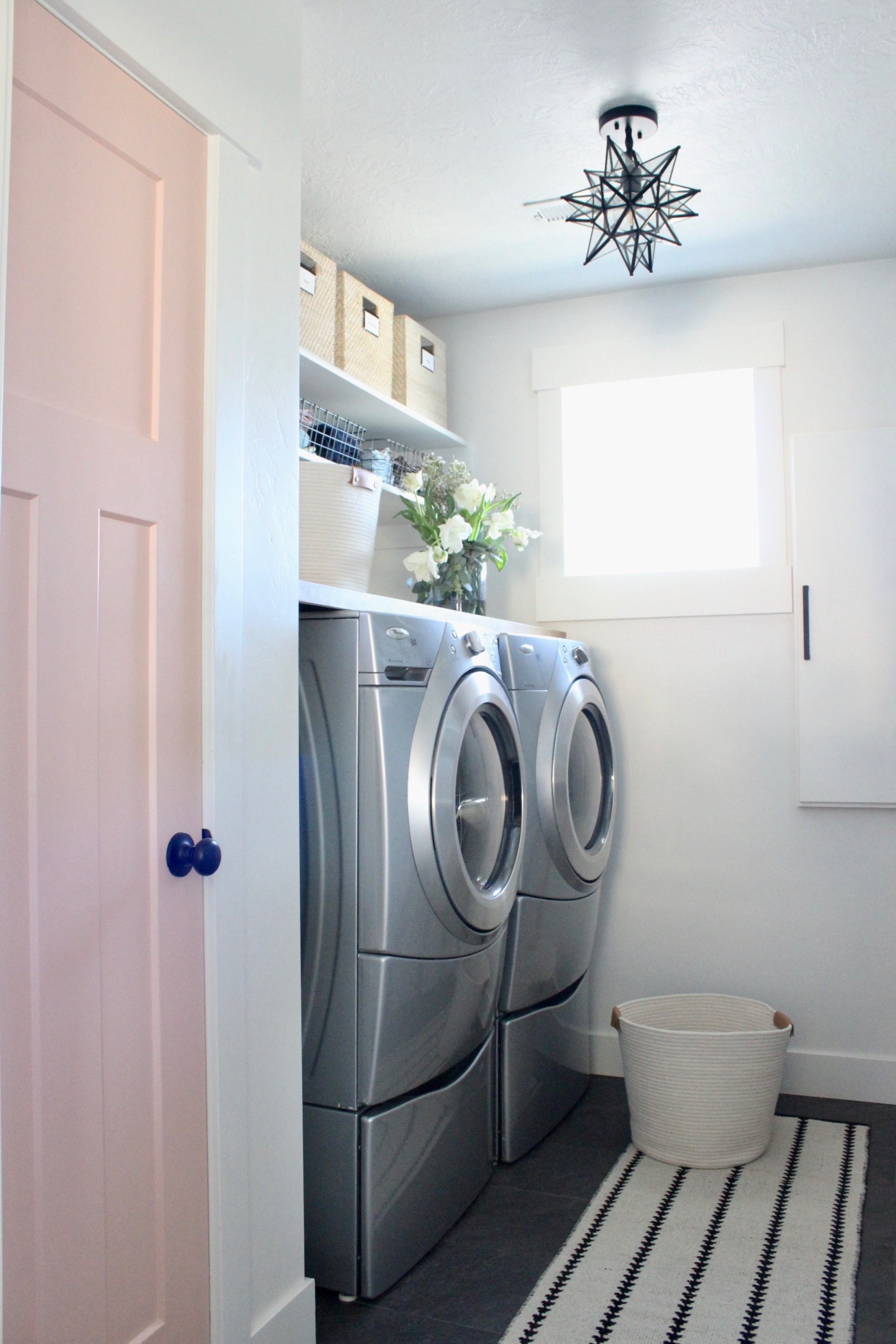 One of my favorite parts of the laundry room is this pink door that I decided I had to have! It lends that pop of color that I like in every room and just makes me smile every time I'm in here. The color is called Iced Cherry and is a Behr paint color. It's the perfect shade of a soft, dusty rose.
Besides the pink door, I have 2 other favorite features. The first is this wall mounted ironing board from Amazon that we purchased in a raw wood color so we could paint it to match the wall color. The second is this star light fixture from Shades of Light that adds so much character to the room.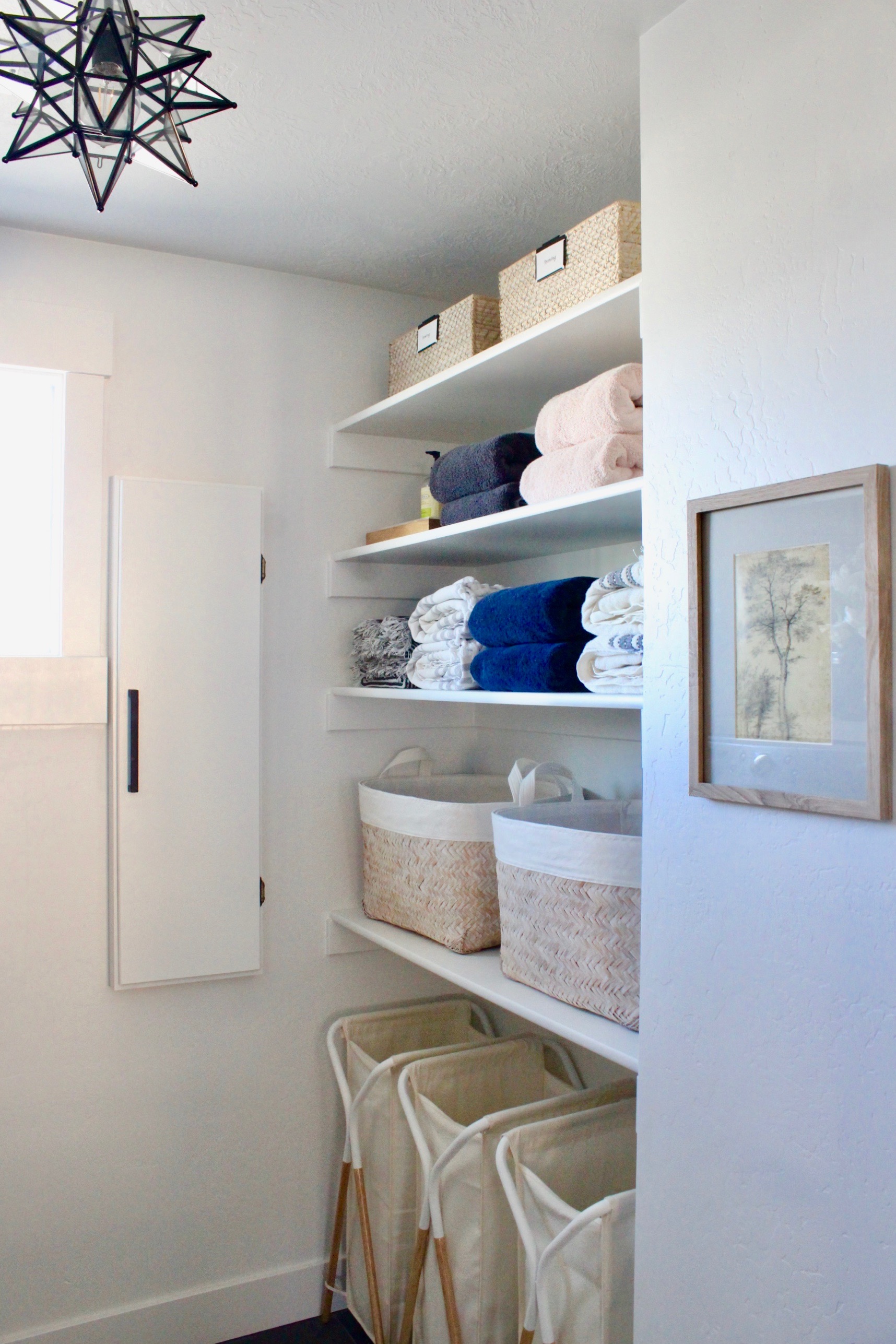 I use the open shelving for easy access towel storage and more bins for items that need to be sewn/repaired and a basket for items that need to be ironed.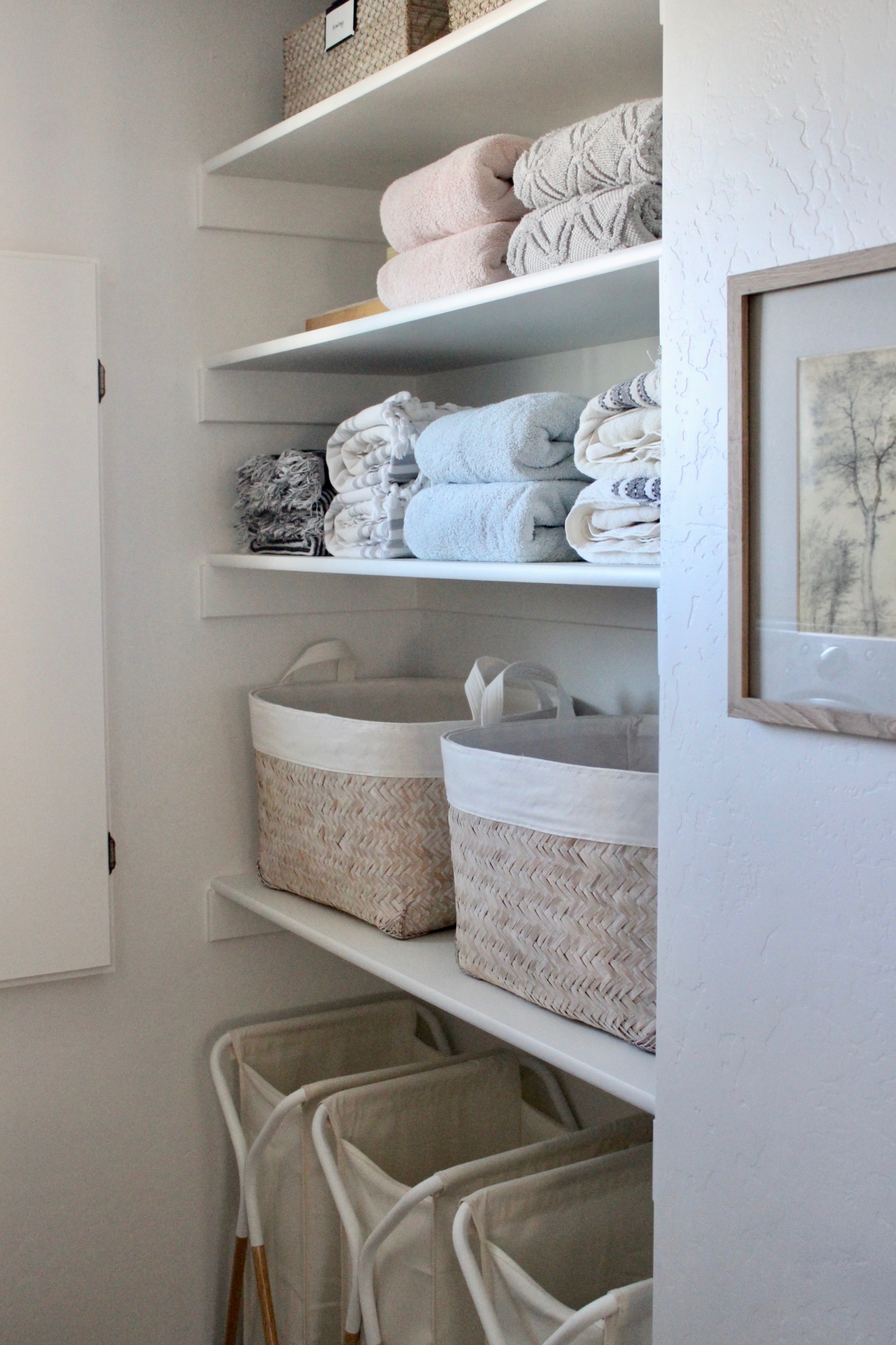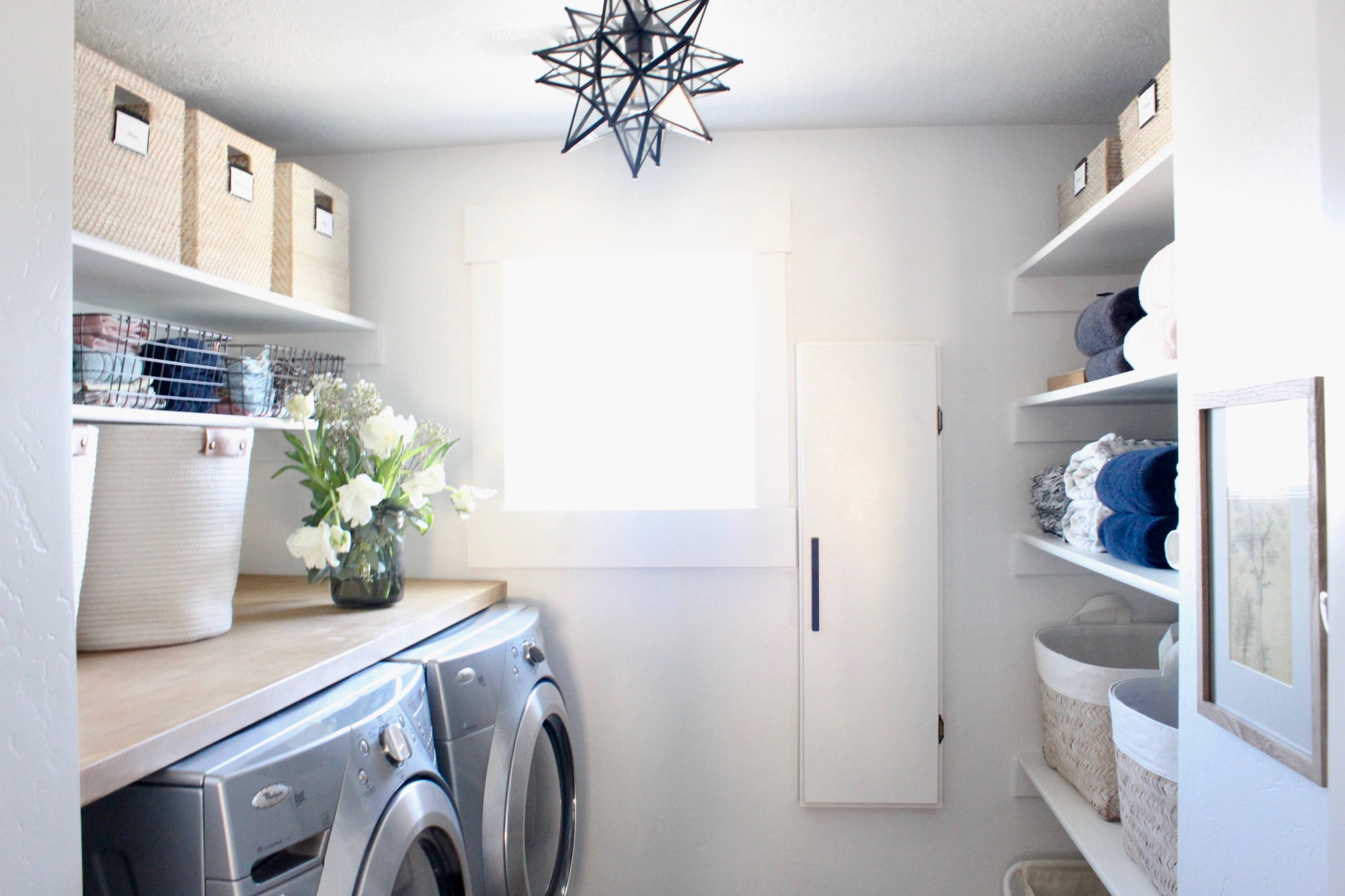 So happy with how the space turned out and the warm wood shelf above the washer and dryer was the perfect balance to offset all of the white in the room.