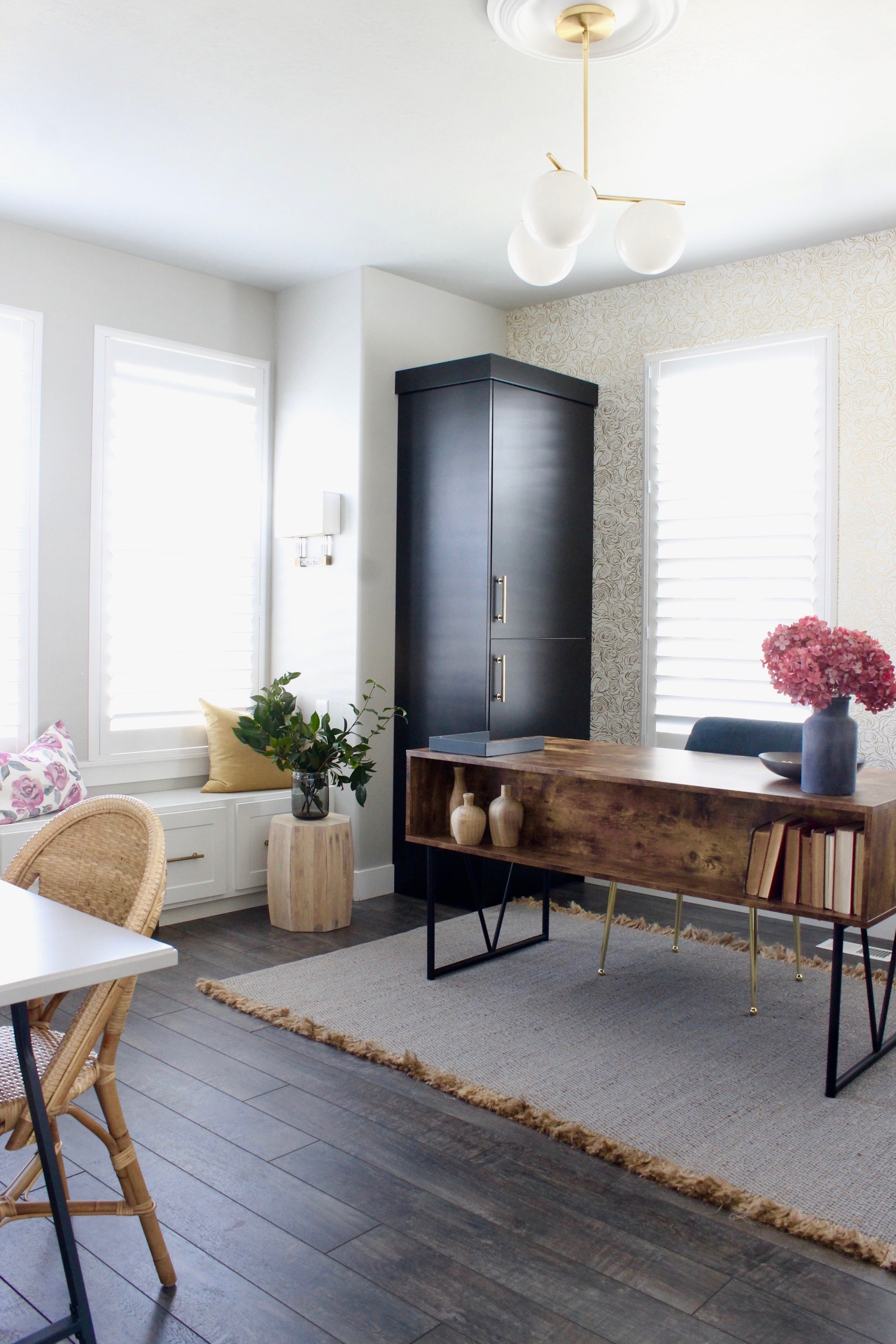 This office was an under utilized space with plenty of room to make it functional. Since it was the best room for the piano, we kept it in here but my client needed an office space for herself and her kids so we decided to combine the two.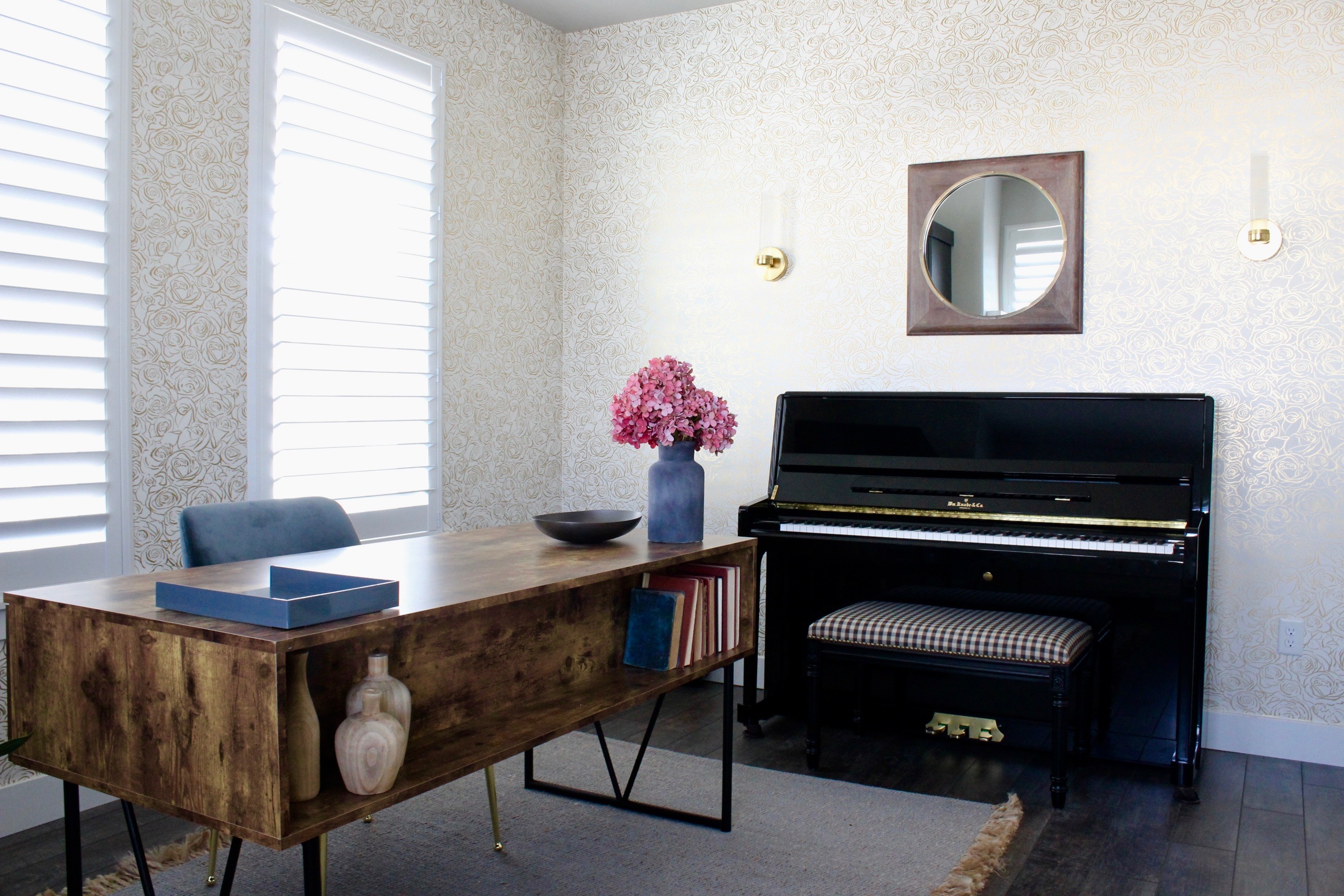 Since she already had the piano and it was a shiny black, we decided to base the room off of it and make it look more in place. This wallpaper from Hygge & West was the perfect accent for the black piano and dark floors.
This space under the windows on the opposite side of the room screamed for a built-in window bench. But instead of just making it a bench, we added legal size drawers to hold all of her files and for extra office storage.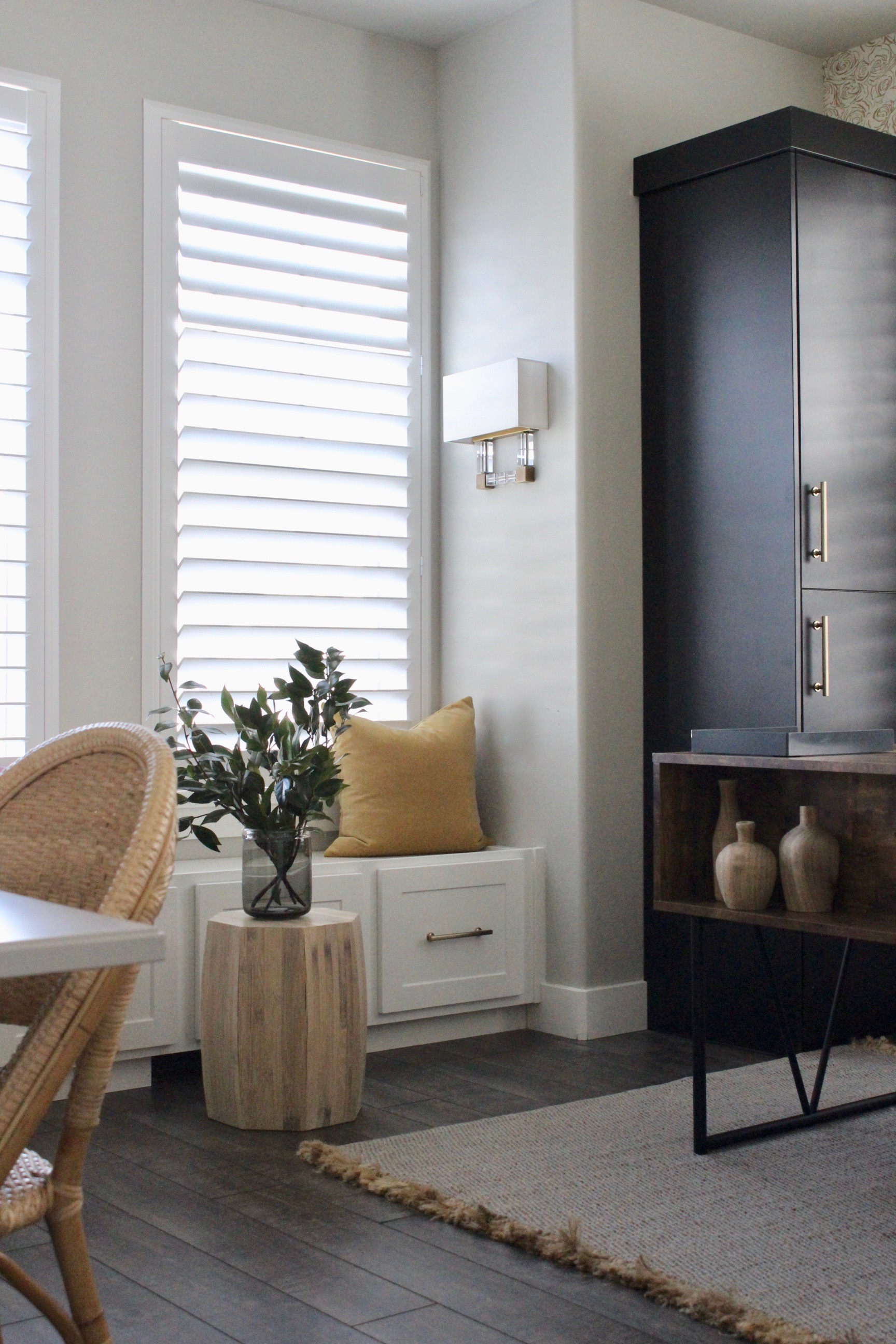 The custom black cabinet in the corner helped to balance out the black piano, as well as offer more storage.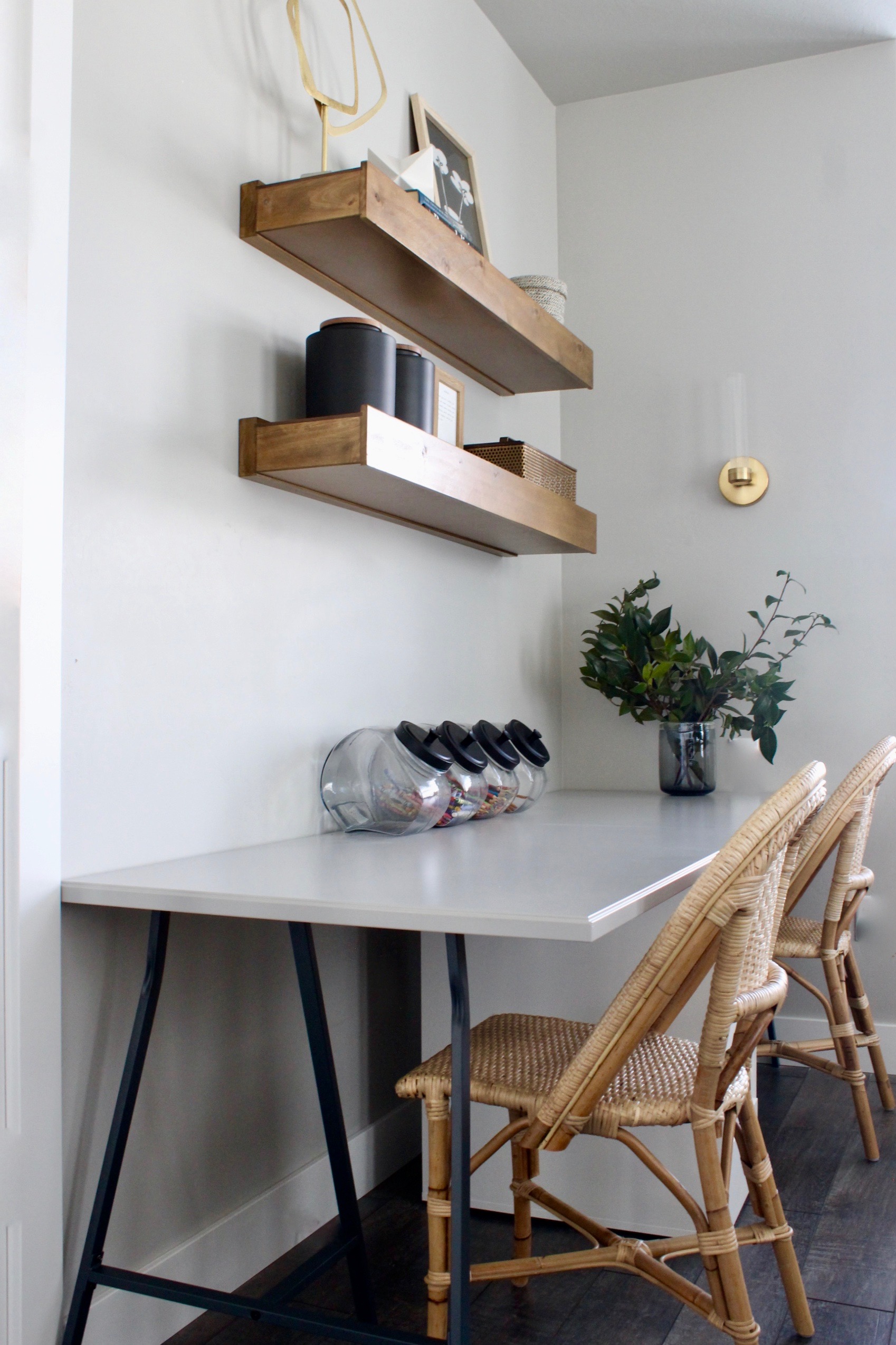 The area right when you enter the room is the perfect little space for kids to do homework and crafts. We opted for inexpensive Ikea drawers, tops and legs that we customized to the space. Glass jars are the perfect way to store accessible pens and crayons on the desk surface.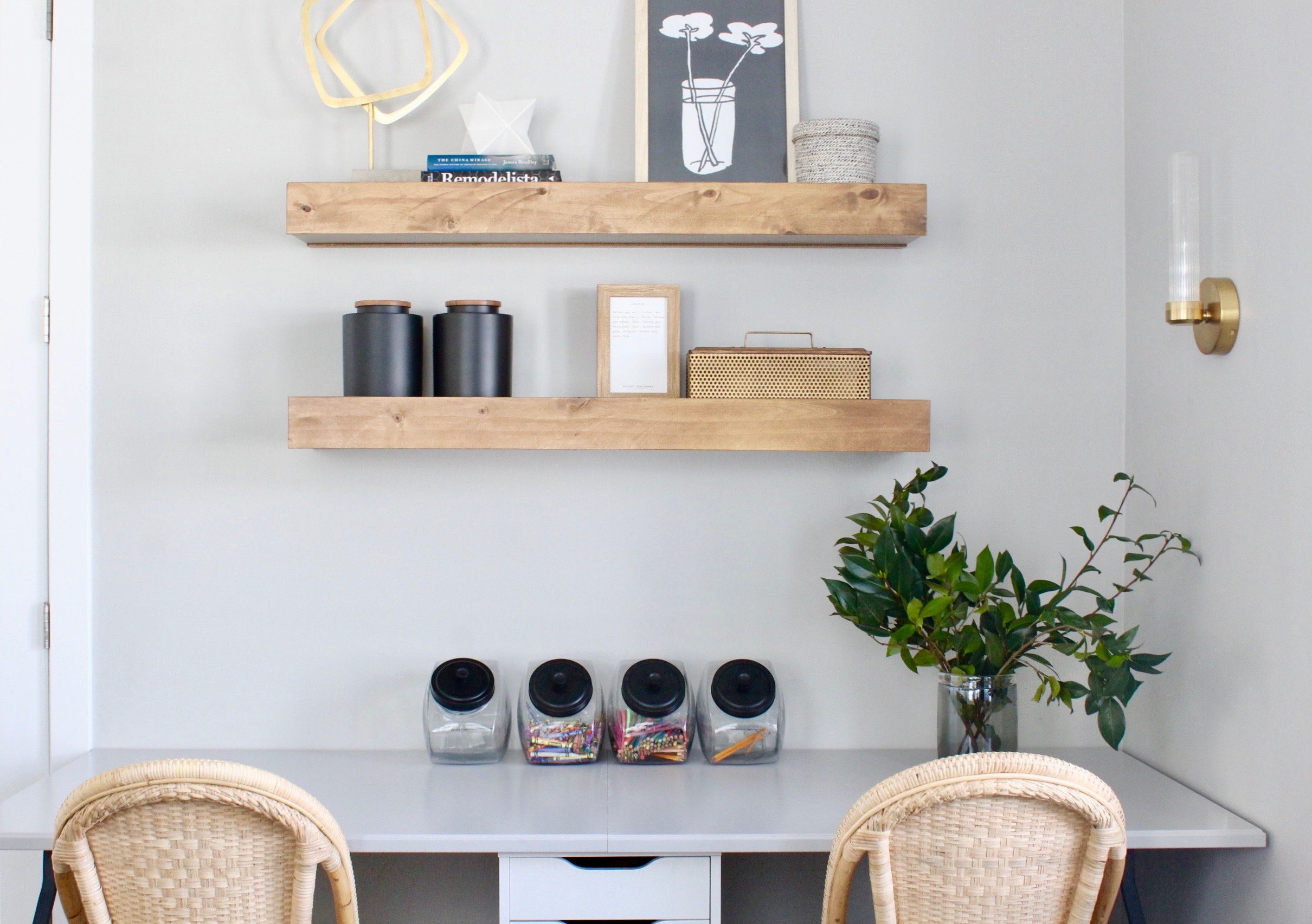 The decorative open storage above the desk keeps this corner airy as well as functional.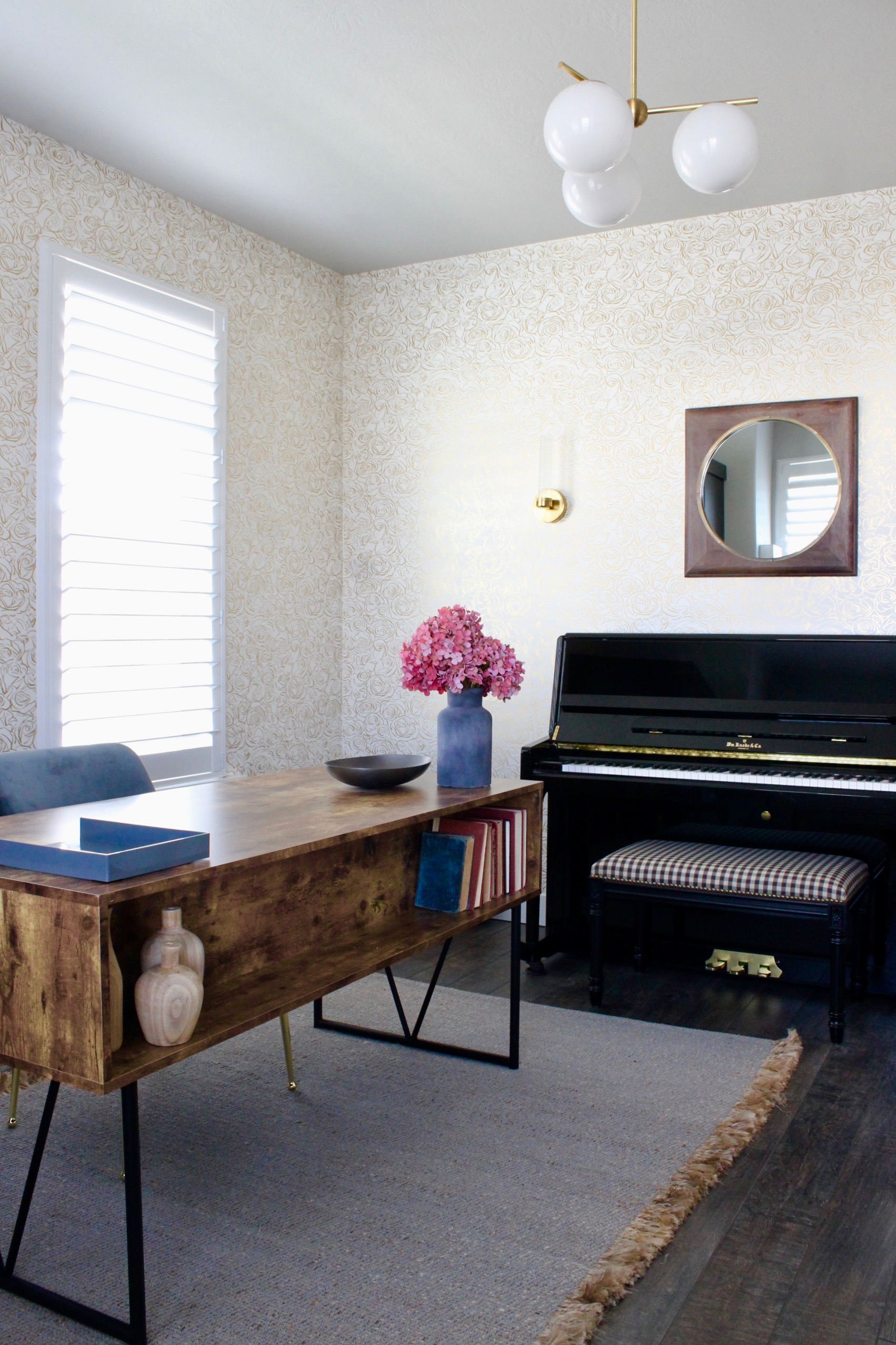 Pretty gold lighting was key to accent the space, as well as this neutral rug from Rugs USA.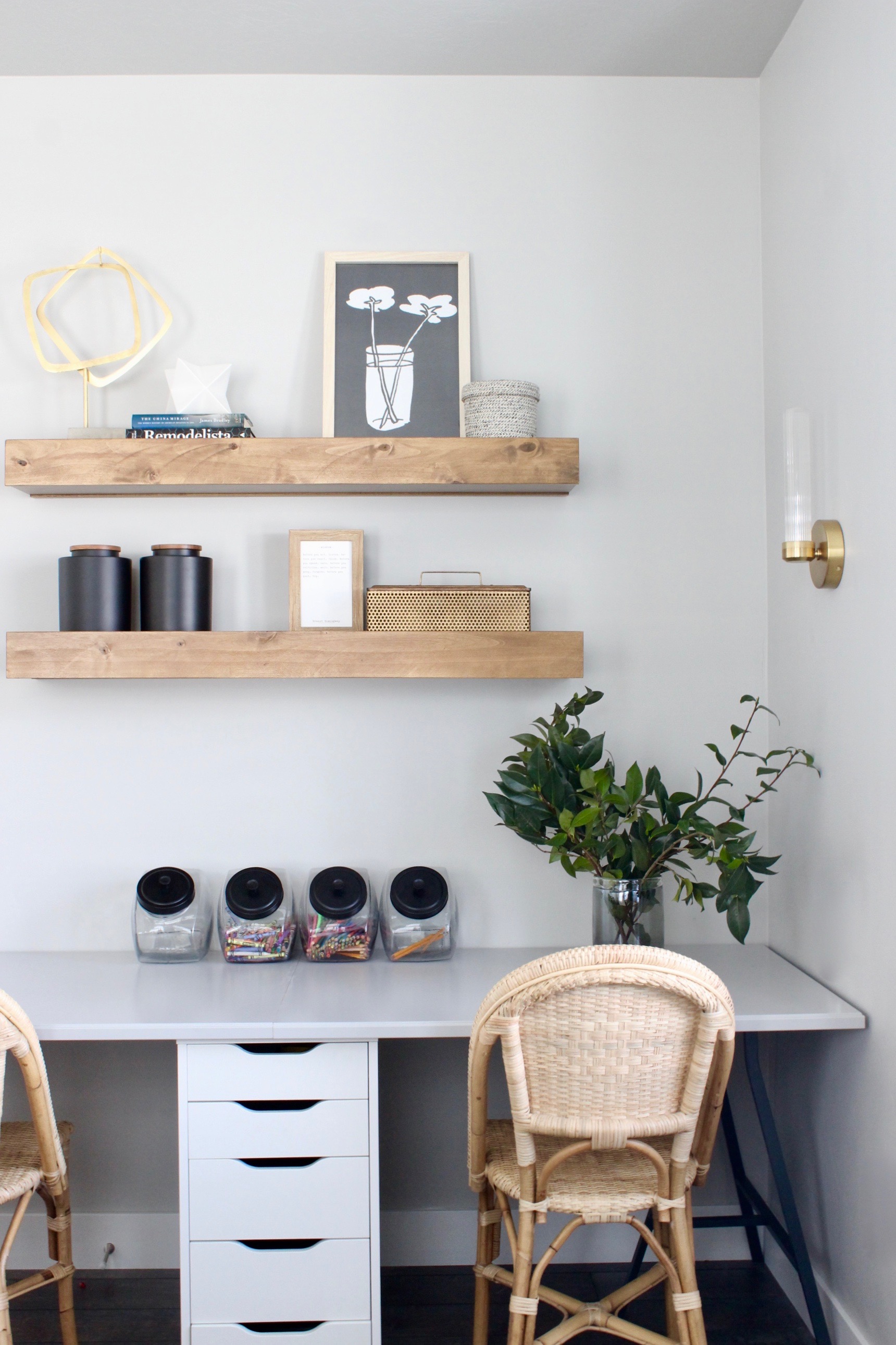 Making spaces both beautiful and functional are my favorite- so glad we were able to accomplish just that in this client's space!